Spring is on the doorstep and if you haven't already done so, it's definitely time to start planning a holiday. The good news is that, if you're thinking of staying in a holiday villa, there's no need to splash the cash. In fact, a villa holiday with your family or a group of friends is an excellent option if you're looking to keep costs down.  Choose exactly how much you want to spend per person before you book and then, when you're on holiday, enjoy browsing in local markets for delicious ingredients for poolside lunches and dinners under the stars. Read on for inspiration on some of our most affordable villas in Sicily.
Best for sightseeing
Introduce the kids to Sicily's fascinating history in Syracuse, a captivating city in the east of the island. Explore the ancient winding lanes and magnificent architecture in its historic centre, on the island of Ortigia, and visit the Greek and Roman theatres in its vast archaeological park. Casa A Ortigia is a 2-bedroom seafront villa (sleeps 4) with a roof terrace, just moments from the spectacular Piazza del Duomo. From €250 per person per week (sleeps 4).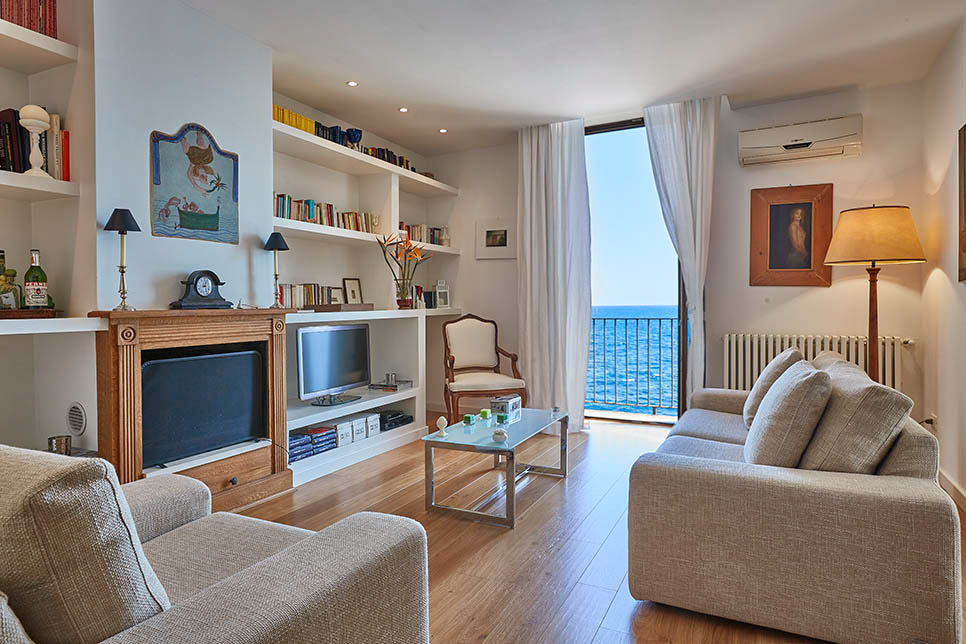 Best for large groups
Take over a large villa and indulge in the luxury of open space and freedom for the kids. Villa dei Nebrodi is a spacious rural retreat with a 12m pool, set between the foodie-friendly Nebrodi Mountains and the northern coastline of Sicily. Enjoy forest walks and lake swimming in the Nebrodi, and leisurely strolls through the atmospheric streets of local villages such as nearby San Marco d'Alunzio. From €180 per person per week (sleeps 10-20).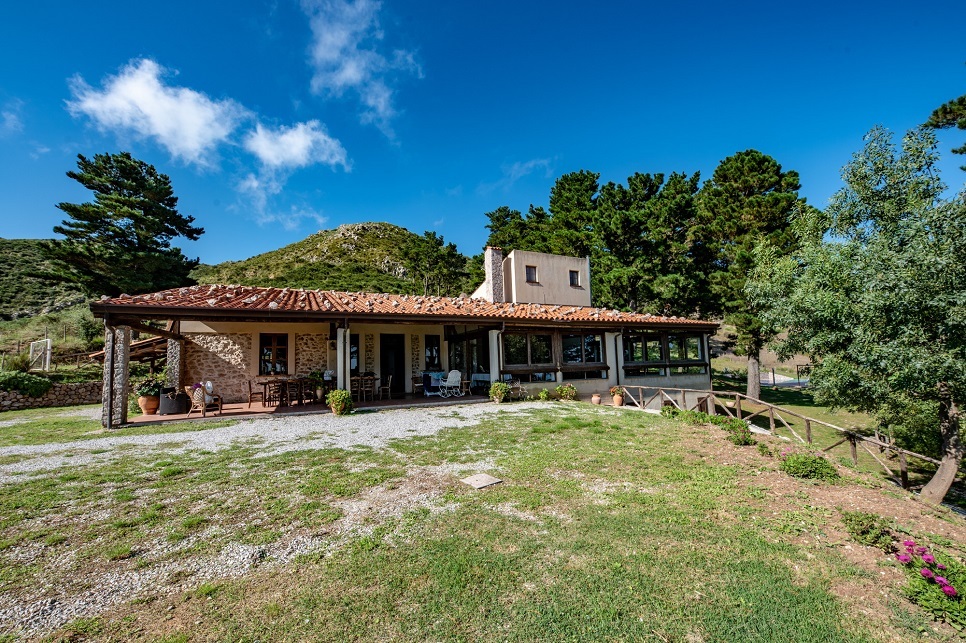 Best for families
A pool, beach and somewhere for an evening passeggiata are often the top priorities for families. Not surprisingly, some of the villas that meet all these criteria can come at a premium price. Which is what makes Villa Marea, in the south eastern town of Pozzallo, quite unusual.  The villa has a pool (heatable during cooler months) and a large garden with mini-spa area. There's direct access to the sandy beach at Santa Maria del Focallo which, with its gently shelving water, is heaven sent for families with young children.  You'll need a car to get to the busier beach resort of Pozzallo (10 minutes), a popular spot for an evening pizza or gelato. From €233 per person per week (sleeps 6-10).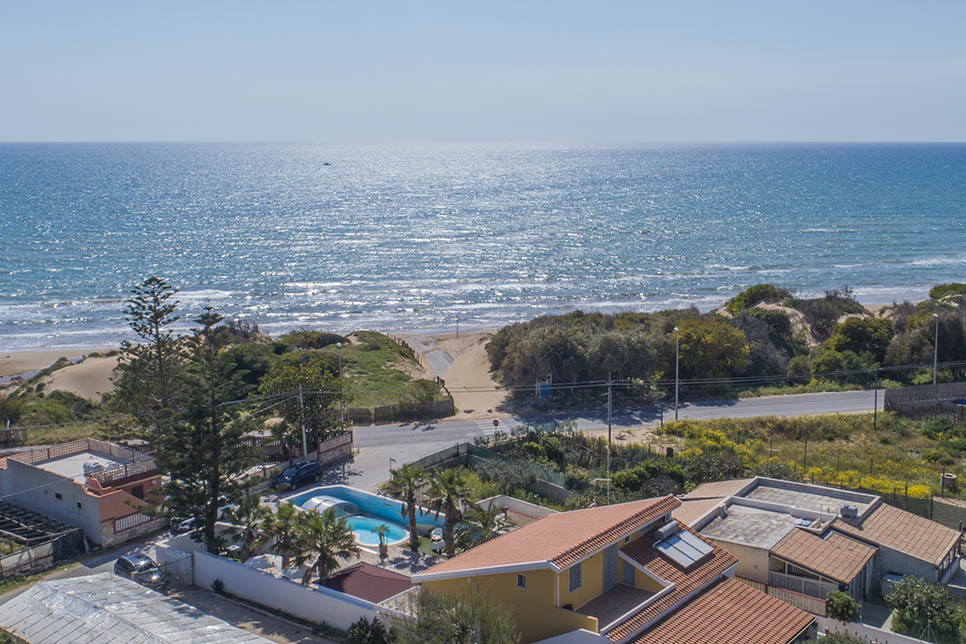 Best for multiple families
Join forces with other families for ready-made friends for the kids and plenty of fun pool time! If the thought of all sleeping under one roof doesn't appeal and you prefer a little more independence, Le Case dell'Etna is a very affordable option.  The rural estate comprises three separate villas and two pools, set amidst leafy lawns with a small children's play area. Located in a small village on the eastern slopes of Mount Etna, the villas are conveniently close to Catania airport and the dramatic coastline around Giarre. From €205 per person per week (sleeps 18).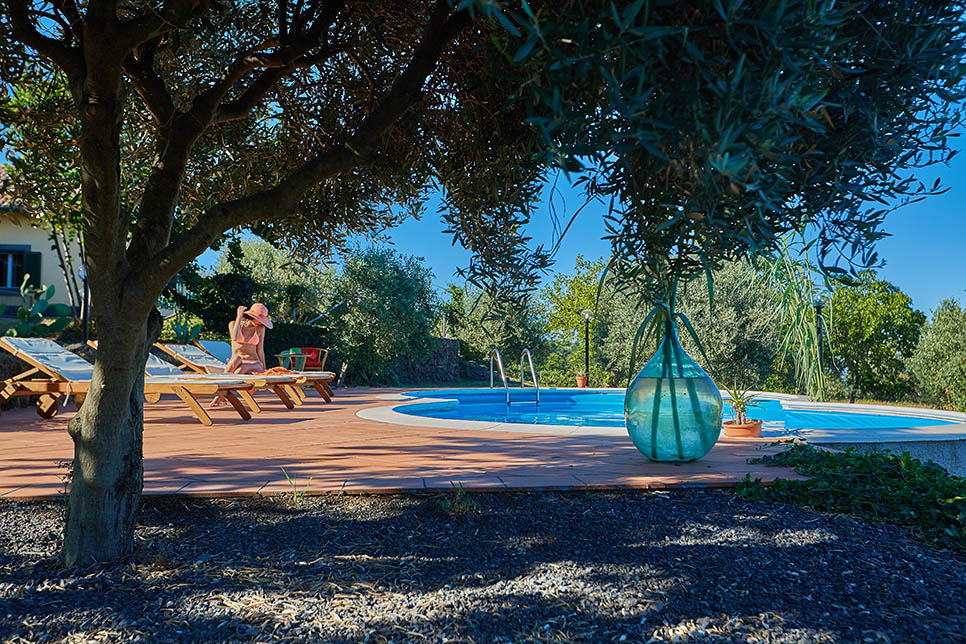 Best rural retreat
Heading away from the coast inevitably means getting more for your money and this is definitely the case at the lovely rural Villa Ai Mulini. Set close to Polizzi Generosa in the heart of the Madonie mountains, the former farmhouse has a secluded pool area which looks out over rolling hills and ancient hilltop villages. When you feel like a dip in the sea, the beaches around the popular resort of Cefalù are around 40 minutes' by car. From €242 per person per week (sleeps 6).