Our top tips for happy villa holidays in Sicily
The first trip abroad with a baby or toddler can often be somewhat daunting. You may just have got used to some sort of routine at home and the prospect of abandoning that framework is rather alarming. And if it's your first attempt to holiday with a baby and a pre-schooler, then you're forgiven for panicking!
In fact, if you've done your homework and planned well, there's no reason why your holiday shouldn't be just as lovely as your now long-forgotten holidays à deux. Lovely, but different. But if you're not sure where to start, here are some tips on how to make that first villa holiday in Sicily with your baby go swimmingly.
When's the best time for a holiday in Sicily?
If you're planning a pool or beach-based holiday, you need to make sure it's not going to be too hot. In July and August in Sicily, the thermometer regularly creeps up into the high 30's, and even if you're staying in an air-conditioned villa, you'll find it too hot to be outside.
Consider instead a September or October break, when days are still generally warm and sunny, but the heat is considerably less fierce than during the peak summer months. Beaches, and the main tourist spots, are also much less crowded. On top of that, prices are considerably lower in the autumn so it's worth taking advantage of them before the kids start primary school.
Choosing your villa location
Make your baby's first trip a happy one by keeping life simple. Our best advice is firstly, to choose a villa that's not too far from the airport. If you're flying into Catania, choose a villa around the lovely town of Acireale, or between the slopes of Mount Etna and the coast. Le Case dell'Etna is a complex of 3 villas, 2 with pools set amongst leafy lawns, less than an hour from Catania.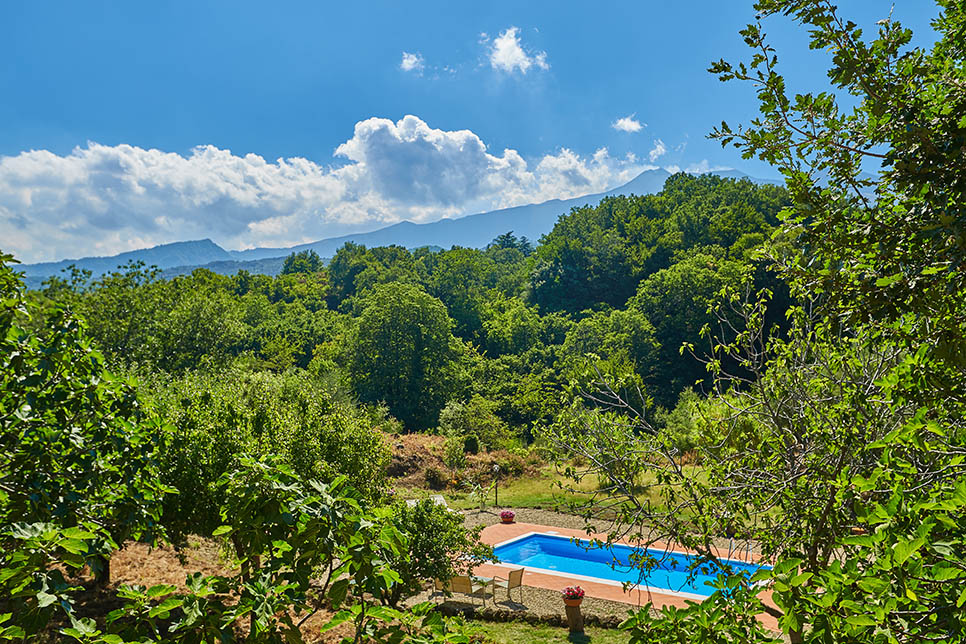 Secondly, staying in a villa that's within walking distance of shops, restaurants and the beach will limit the number of times you all have to pile into the car to get anywhere.  Casa Franchina is situated just a short walk from the beach and shops at Acquedolci, and is guaranteed to be a toddler-pleaser thanks to its pool, children's slide, and swing.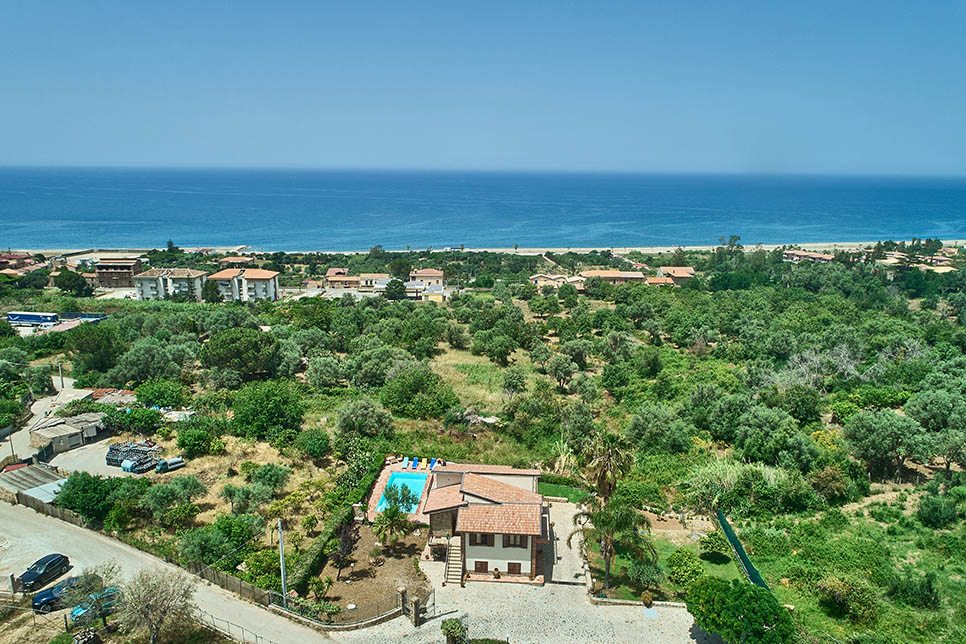 Step on to a sandy beach
Better still, why not stay in a villa with a garden gate on to the beach? At Villa Renata, just south of Syracuse, the garden gate leads straight on to the sandy beach at Fontane Bianche. For longer stays on the beach, several of the nearby lidos have sun-loungers, umbrellas, and beach restaurants with facilities.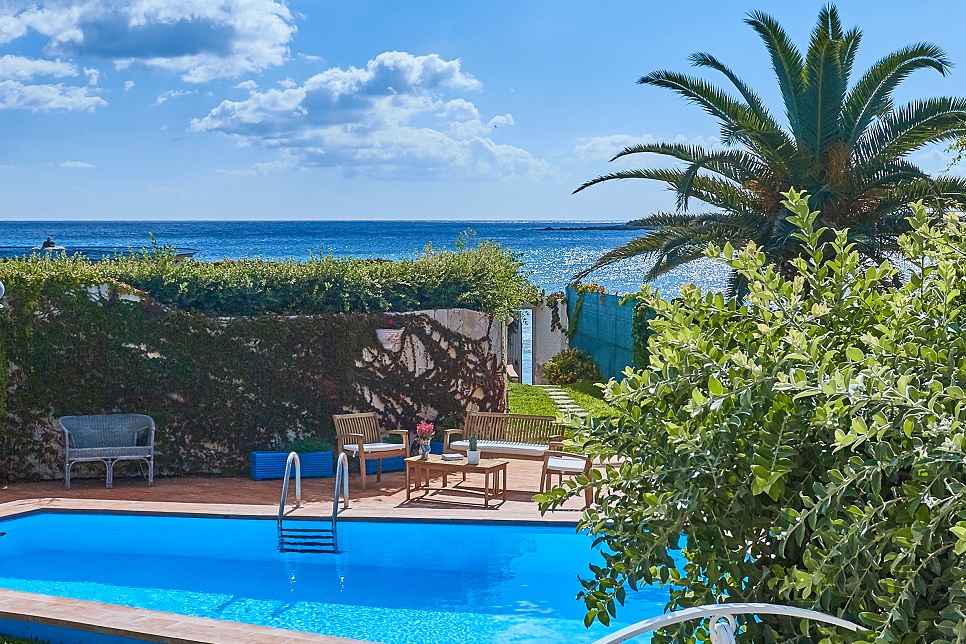 Baby and toddler-friendly amenities
Play areas, lawns to run around on and a pool to splash about in is generally as much as you'll need for the under-2's, but if you have an older pre-schooler with you too, you'll want to keep everyone happy. Several villas, including Villa Alma, have swings and slides, and at Casa dei Sogni, energetic kids will love the table tennis and brilliant play area which has a Wendy house, slide, climbing frame and mini trampoline.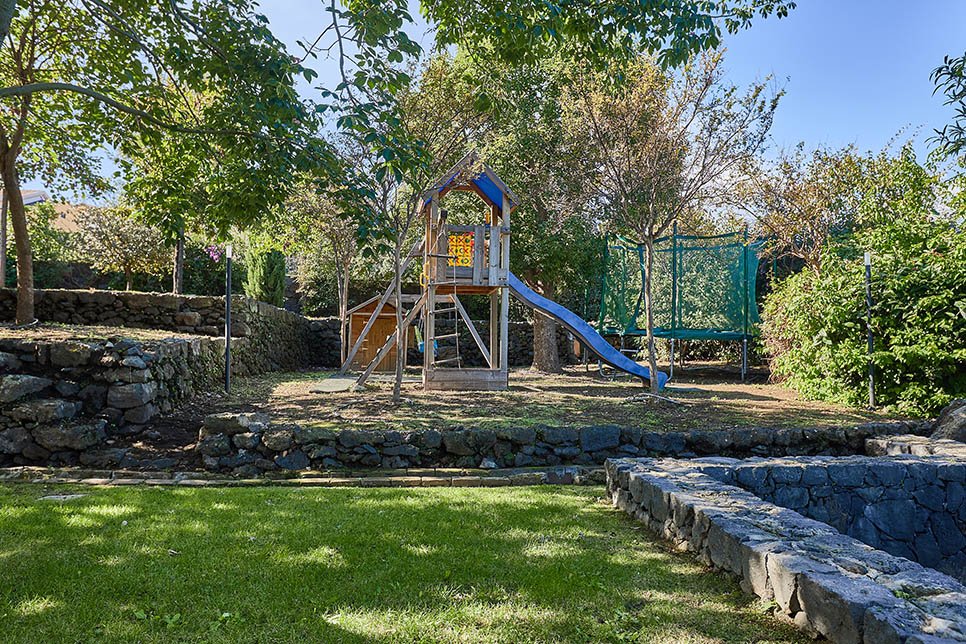 Splash around in the pool
Most babies and toddlers are more than happy to splash around in the pool but if you're taking a holiday in September and October when the sun is less strong, water temperatures can drop. You won't need to worry about that at Gemma where the pool is heated during the cooler months of the year. Gemma also has a wonderful, enclosed garden kitchen with a superb pizza oven. At Villa Marea which is close to Pozzallo in the south east, you'll find a heated pool with a temporary cover, as well as a mini-spa area with a hot tub and sauna.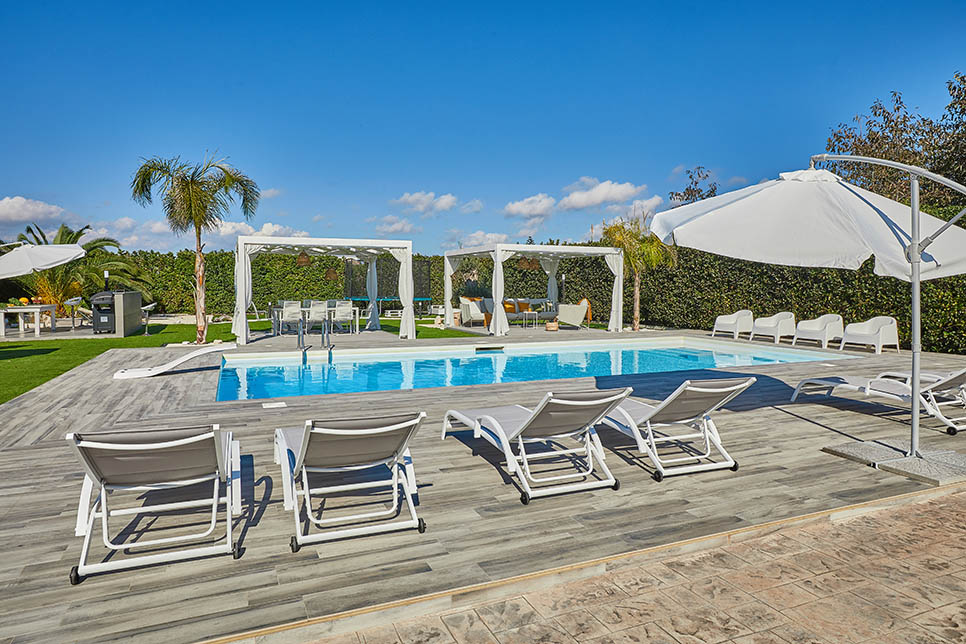 Should we holiday with another family?
If you have friends with babies or under-5's, holidaying with another family is certainly worth considering. By sharing child-minding duties, cooking and shopping, you're more likely to get some child-free time and perhaps even get to go out for a dinner for two. It's also fun for any toddlers in the group who will have started to interact with other children. And once the kids are in bed, you can relax over delicious dinners and enjoy adult conversation.
In September and October, you may find a larger villa with reduced prices for smaller groups. At Villa Marigù (sleeps 10-16), for example, you can save over €400. The villa is well equipped with everything you need, including a baby bed, cot and highchair, and has a pool and children's swings and slide – not to mention table football for the adults!