5 REASONS TO VISIT SICILY IN OCTOBER
For most of us, October half-term week is usually one filled with pumpkins, crisp fallen leaves and organizing playdates. So why not think about breaking with convention and planning a sunny week in a Sicily villa? As thick coats are pulled out of wardrobes ready for the arrival of winter chills and long dark evenings loom ever closer, the prospect of waiting a whole 6 months for spring can be, at best, testing. Added to that, the challenge for both children and their parents of new classes and activities, maddeningly complex family timetables and generally adjusting to a new normal during the first half term in the academic year means that by mid-October, we're all feeling a little jaded and are more than ready for a break!
Tempted by the prospect of delicious al fresco meals and a last dip in the sea before winter sets in? In fact, it's not just the sunshine that makes Sicily such an attractive proposition in October. Read on to find out what else makes Sicily so appealing at October half-term.
Bask in warm sunshine
Here in Sicily, average air temperatures in mid to late October frequently nudge into the 20's, notching up a welcome 6 hours of sunshine per day. Plus, after months of intense summer sun, you'll find pleasantly warm seas, with temperatures averaging around 22°. Prolong your summer at Nefele where you can whip up an easy meal in the outdoor kitchen, dine al fresco with views of the magnificent coastline around Capo d'Orlando and take refreshing dips in the infinity pool. There's also table tennis and board games for cooler days.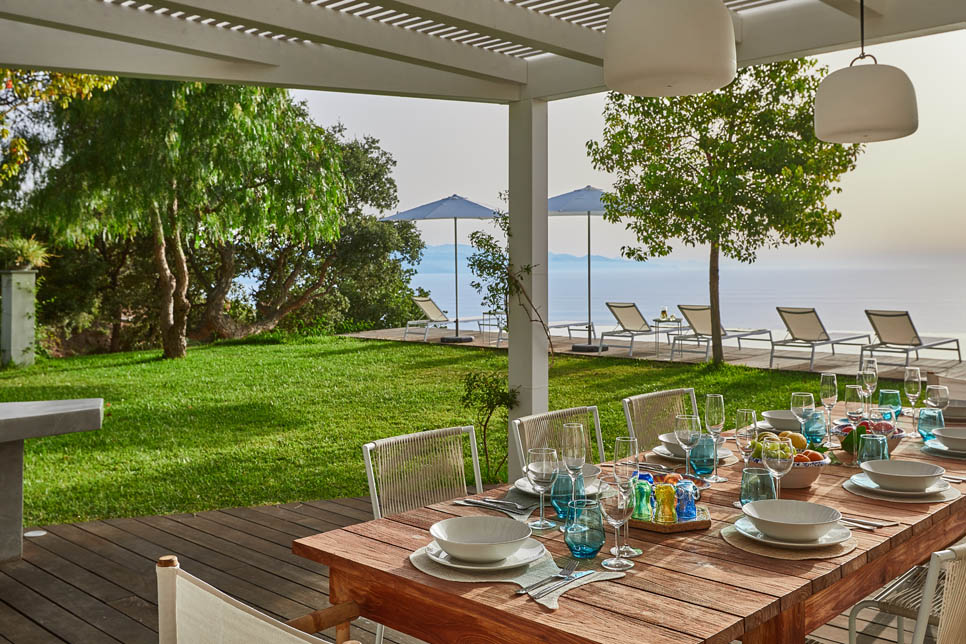 Enjoy thrilling adventure activities
For anyone catering for the needs of thrill-seeking teenagers, look no further than the mountain bike tours and treks on Mount Etna's lower slopes. A short distance away at the Alcantara Gorge, there's the equally exhilarating option of an action-packed day of body rafting, river trekking or canyoning. In October half-term, you can save 25% at the super-stylish Villa Dionisio, a 5-bedroom contemporary villa with dazzling poolside sea views, and elegant light-filled interiors that are guaranteed to keep everyone happy.  From here, head for the small medieval town of Randazzo, at the start of the Alcantara Valley, for easy access to a wide range of water-based activities and volcano tours.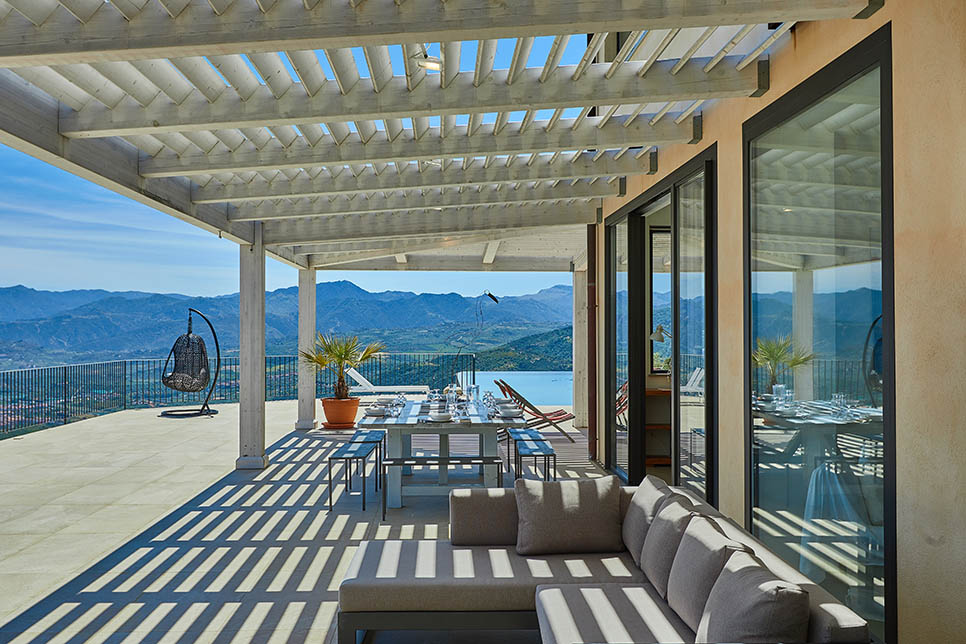 Get a bird's eye view
While parents may prefer to see the baroque sights of Acireale and Catania, or head for the glitzy streets of Taormina, the kids may be more excited about exploring Sicily from the treetops. Top spot is the Parco Avventura Etna in the heart of the Etna Park where a series of zip wires, obstacle courses, suspended walkways and climbing walls provide a fun day out for all ages. Stay at Casa dei Sogni, a designer villa with an enviable play area (slide, swing, climbing frame and trampoline) and a pool. There are toys and games, a den at the top of the house for older children, and a massive 25% off during October half-term.
Autumn flavours      
Get the best of two seasons, a combination of gentle sunshine set against a backdrop of autumn flavours. You'll find chestnuts, mushrooms, prickly pears and pumpkins piled high on market stalls and featuring on restaurant menus, and some fun foodie-themed things to do in the hills around Mount Etna. Ottobrata Zafferanese is a weekly festival that takes place on every Sunday in October in the historic centre of Zafferana in northeast Sicily. Each week is dedicated to a different locally grown food – think apples, porcini mushrooms, honey, chestnuts and wine – but the real entertainment is in wandering amongst the food stalls and watching local craftsmen demonstrate ancient skills such as painting Sicilian carts.
Get great value
Save up to 25% on your villa
As summer draws to a close and Italian holidays end, villa prices drop considerably. As a further incentive for our guests, we're offering discounts of anything from 10 to 25% on many of our villas during October half-term. At the spectacular Villa Giuffre, with its lagoon style pool and luxurious jacuzzi, you can save over £1000!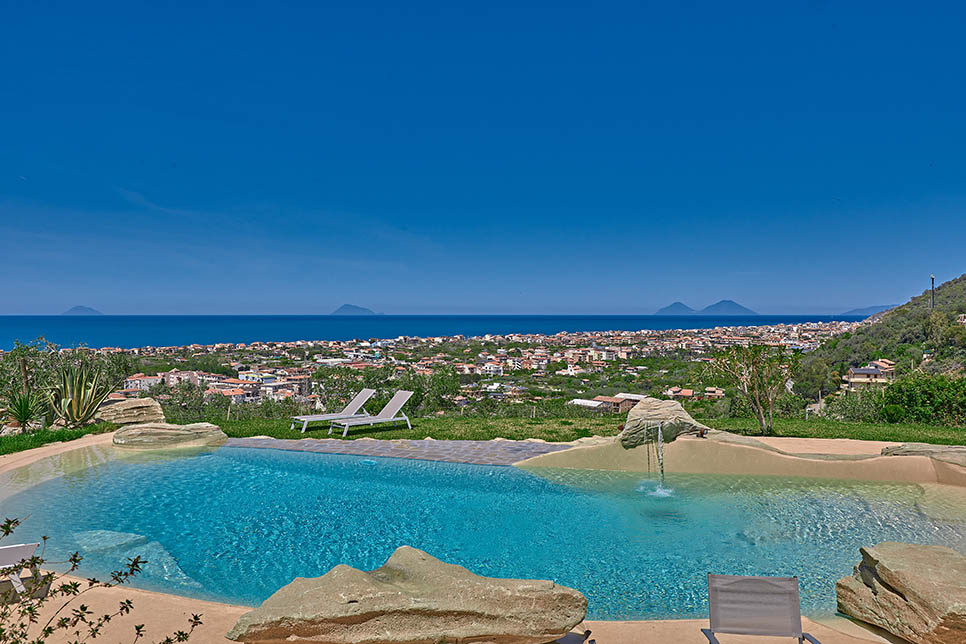 You can also get even better value for money by sharing a large group villa with friends. Save 10% when you check into Villa Marigù with another family or two and, as well as having ready-made friends, your kids will have table football, swings and a slide to play on. Weekly rates are also discounted by 10% at Villa Antica Aia Relax, a restored Sicilian farmhouse with spacious interiors, a large L-shaped pool, hot tub, table football and a lawn for the kids to play on.
Visit our Villas on Promotion page for a full list of villa discounts during September and October.