Five reasons to honeymoon in Sicily
Getting married next year? If so, you may be putting the final touches to the wedding plans before moving on to the all-important task of choosing where to go for your minimoon or honeymoon. Which is where the fun really starts!
If you're lucky, you'll be planning a couple of weeks away in which to unwind and spend time together after all the wedding activity. After what can be an extremely hectic period, possibly all you'll want to do is soak up the sun on a beach or on a lounger alongside an infinity pool and gaze out to sea. However, throwing some sightseeing or activities into the mix can add another dimension to your honeymoon and even make it seem longer.
So why choose Sicily? Well firstly, a backward glance through history throws up some wonderfully romantic tales. The love story of Aci and the sea nymph Galatea, and the jealous rage of Polyphemus, is still alive and kicking in Sicily and particularly on the east coast where you can even visit the statue of the lovers in the town of Acireale. However, beyond the island's legendary love stories, there are picture postcard settings, white sand beaches, crystal blue seas and mouthwatering food and wine which all merge together in an idyllic honeymoon melting pot.
Beautiful beaches and crystal-clear sea
When it comes to winding down and re-energising, there's no substitute for a couple of days on a beach and the good news is that wherever you go in Sicily, you're never too far from one. You'll also find plenty of variety, from long stretches of powder soft white sand fringed by translucent water to pretty hideaway bays on the edge of nature reserves.
If you're after comfort, many of Sicily's beaches are well equipped with sun beds, umbrellas and often, a beach restaurant, so you can while away much of the day lounging in the shade with a book. If you prefer something a little more secluded, check into a self-catering villa or apartment on the beach. Terrazza sul Mare is a dreamy apartment for two, with steps down to the water, and a huge terrace where you can sit at night and watch the twinkling lights of the fishing boats at sea.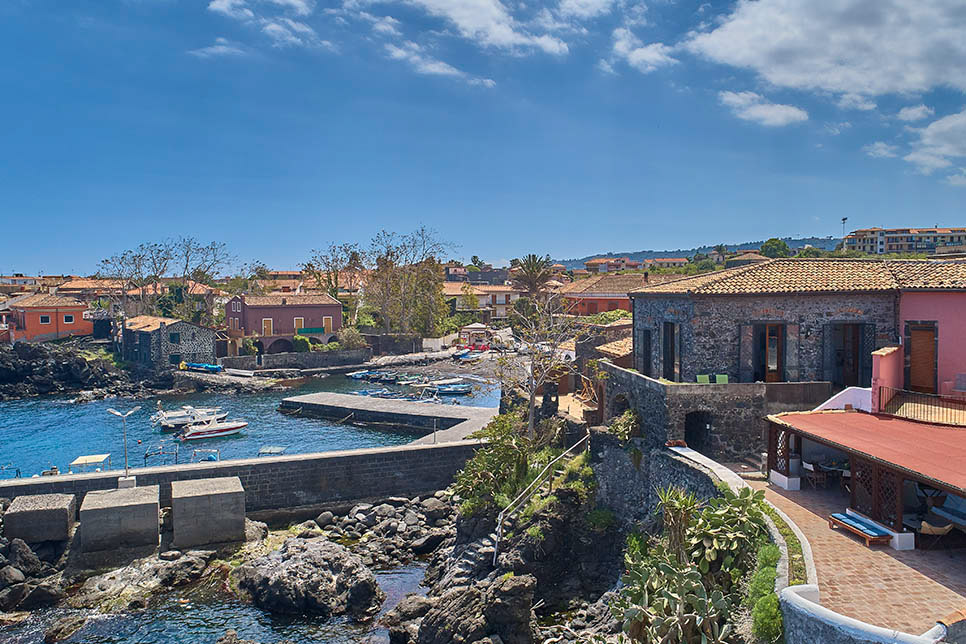 Delicious food and wine
Lingering over leisurely dinners of delicious seafood and pasta, washed down with a glass of local wine, is one of the great pleasures of any holiday in Sicily. Much of the beauty of Sicilian food lies in its simplicity – a dish of pasta alla norma with a glass of full-bodied nero d'avola, and a view of the ocean is the perfect recipe for a happy honeymoon!
On the face of it, Sicilian food is not that different to the rest of Italy but delve deeper and you'll find that, in common with every Italian region, Sicilian food has its own history and local traditions. If your interest in food goes beyond simply enjoying great meals, then private cooking classes, street food tours and wine-tasting are all excellent ways to spend a day in Sicily at the same time as introducing you to the island's fascinating history.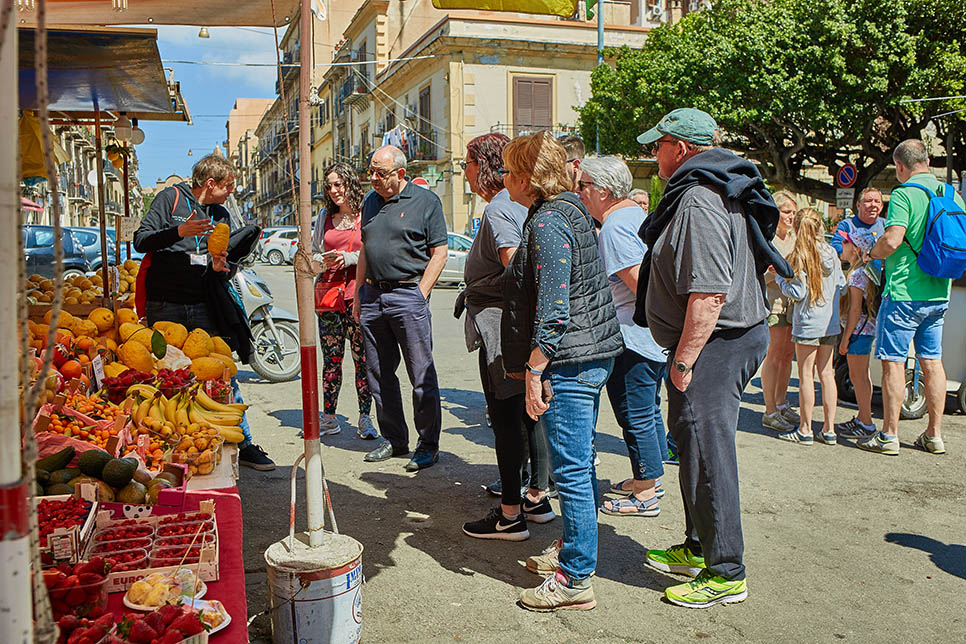 Picture postcard settings
You'll definitely want to sneak in a couple of Instagram shots in a dreamy setting and you'll find plenty of those in Sicily! Taormina probably ranks as one of Sicily's best-known romantic locations, thanks to its iconic sea views and enchanting narrow streets, but it's actually just one of many Sicilian spots with memorable views.
If you're staying in the southeast corner of the island, schedule in an evening in Marzamemi, a pretty seaside village with a small fishing harbour and rows of fishermen's houses with dazzling blue doors and festooned with dashing red geraniums. Spend an evening in the lively piazza, sipping aperols and feasting on fresh fish.

Catch the sunset
Round off the day with a memorable sunset. This is the time to simply sit back with a chilled drink and enjoy the view. Wander into town or down to the beach, or if you prefer to do this in the peace and quiet of your own place, pick an apartment with a view. At Stella in Ortigia, enjoy romantic drinks and dinner à deux on the huge terrace, watching the sun sink over the rooftops of Syracuse. Alternatively, check in to one of the smaller one-bedroom cottages at Le Case di Tindari and enjoy magnificent sunsets over the Tyrrhenian coastline and the Sanctuary of Tindari.
There can't be many more romantic settings for watching the sunset than on the water. Step up the romance stakes with a private sunset cruise and watch the sun dip against the backdrop of Catania's volcanic shoreline or the dramatic pearly white steps of the Scala dei Turchi.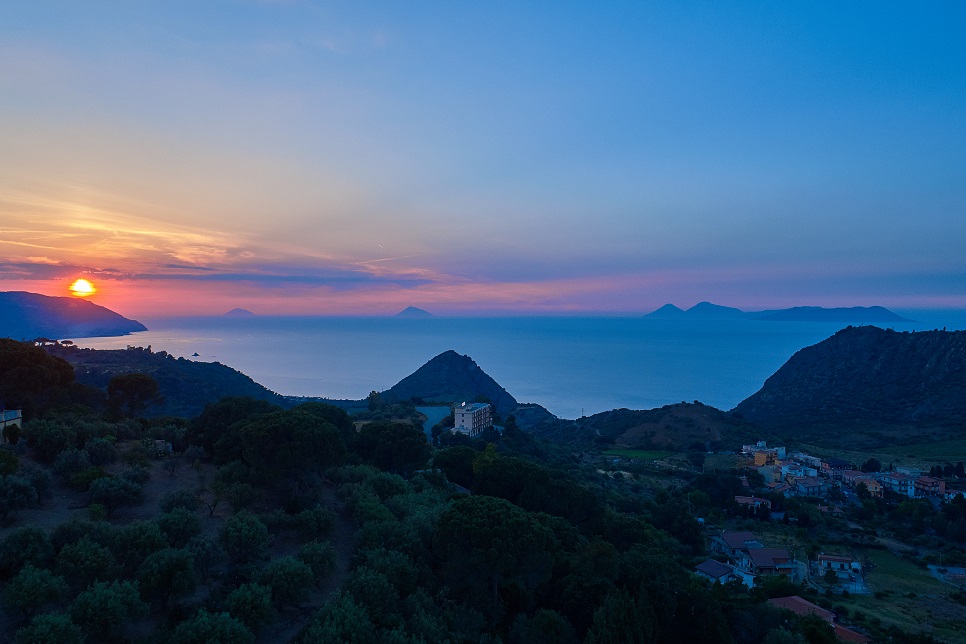 Ancient ruins and historic towns
Itchy to explore more? Sicily's fascinating history has left a trail of Greek and Roman ruins, historic towns, and active volcanoes so if you're spending a week or two here, you'll have plenty of time to visit some of these extraordinary historic sights.
Take a private tour to explore the ruins of evocative Greek temples at Segesta, Selinunte and Agrigento, and romantic lofty castles in the town of Erice.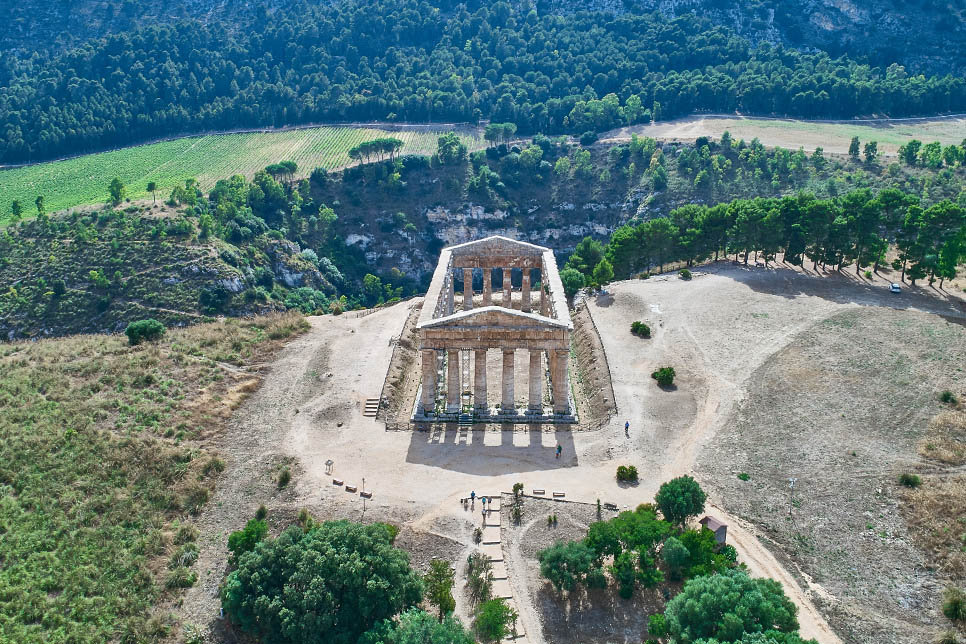 Get married in Sicily
Tempted to ditch the wedding and just go for the honeymoon?! You can do better than that by combining the wedding and honeymoon and treating your favourite people to a very special celebration in Sicily. Pizzo dell'Ovo is a unique venue which provides a bespoke wedding experience for up to 31 guests in a collection of luxury homes with pools. Better still, we'll organise everything, including the ceremony, party and a full programme of activities so all you need to do is turn up and have fun.