Whether it's climbing a volcano or swimming with dolphins, everyone has a vague idea as to what should be on a bucket list. But does your bucket list really need to take you to the four corners of the globe? You may find that many of those thrilling moments and big achievements are closer than you thought.
To get you started, read some of our guests' favourite things to do in Sicily and get inspiration for your very own personalised bucket list.
Climb a volcano
Mount Etna isn't just any volcano. It also happens to be Europe's largest active volcano, with a crater that stretches for around 32km. Today, it's distinctive smoke plumes are a familiar sight across much of Sicily. Take one of several options to achieve your dream, including organised tours, hikes and cable cars or book on to a challenging bike or thrilling off-road 4×4 jeep tour. Stay in a villa on the east coast of Sicily such as Villa Cocuzzolo, a 3-bedroom villa with private pool.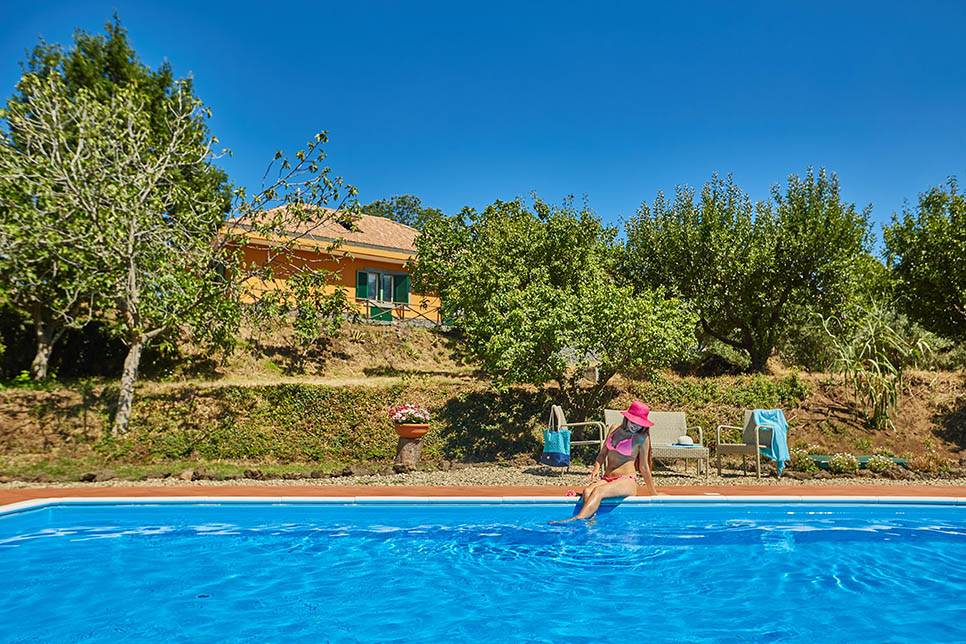 Learn to cook like an Italian
Take a lesson or two in pasta and pizza-making, even if only to impress your friends. Find out how to make traditional Sicilian dishes such as swordfish rolls and arancini or stick to the more classic Italian recipes. We can organise one-off classes or longer courses in most towns and cities, either as part of a group or on a private basis, at these villas. In Palermo and Catania, start your day with an early-morning visit to the market with your teacher.
Water thrills and spills
Canyoning, river trekking and body rafting are all on offer at the Alcantara Gorge near Mount Etna if you're looking to go that extra mile on an adrenaline-packed adventure. Experience the rush of the water as you swim and dive through small rapids, body raft down one of Italy's most beautiful rivers and travel through a 30m high walled volcanic canyon. Less challenging family activities are also available. Stay in Terrazza sul Mare, a 2-bedroom apartment with panoramic terrace overlooking the fishing village of Pozzillo, north of Acireale.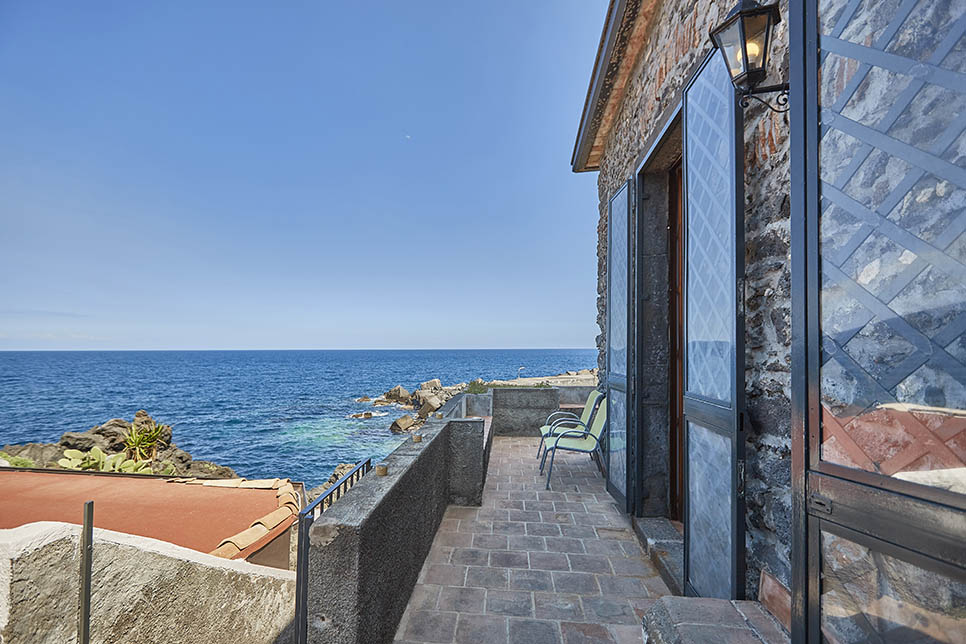 Charter a motor-boat
Like the idea of pitching up in a hideaway bay for a swim followed by lunch on board? Choose from a broad selection of sailing trips and mini-cruises around Sicily's picturesque coastline and across to its offshore islands. In the west of the island, boats depart daily from Marsala to the Egadi islands of Favignana and Levanzo. In the south, the Valley of the Temples and the striking Scala dei Turchi cliff-face are even more dramatic from the sea. Meanwhile, for anyone staying within easy reach of Milazzo in the north east, chartering your own motor-boat or luxury yacht is the ultimate indulgence. Create your own personal itinerary to the Aeolian Islands, hopping onshore for a stroll around Lipari town and an almond granita at the legendary Da Alfredo on Salina. Choose your accommodation from our villas for sailing and boat enthusiasts.
Street food – the real deal
Get to the heart of Sicily through your stomach. Palermo's street markets are certainly memorable, drawing on all of your senses. Head for Capo market for the most colourful and authentic experience, then prepare for an onslaught of some of the freshest food you'll find in Palermo. Put creamy arancini and light, crunchy cannoli at the top of your 'to try' list but if you're looking to push boundaries, make room for a spleen burger with salt, lemon and caciocavallo cheese (pani ca'meusa).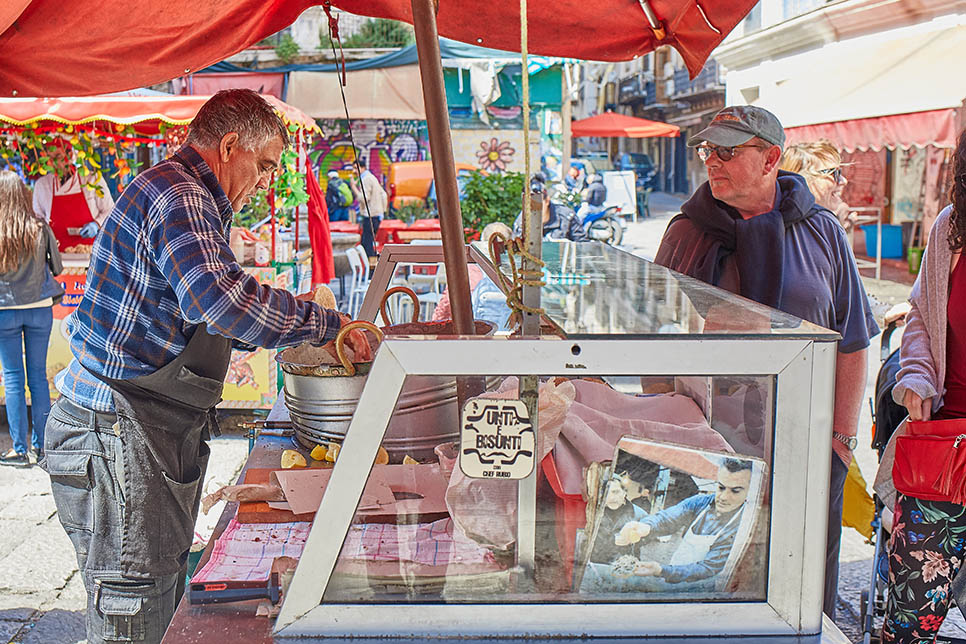 Learn Italian
So how many times have you said that you wished you spoke Italian? Here's your chance! Squeeze in an hour or two of private tuition in your villa at the start or end of the day to introduce you to the basics or, if you already know some Italian, push you up to the next level. With your mind clear of work and other daily pressures, a holiday can be the perfect time to learn a different language. Obviously, you're not going to be speaking fluently after a week or two, but communicating, even on a basic level in local shops and restaurants, will hugely enrich your holiday in Sicily. Italian lessons are available at Wish Sicily villas throughout the island.