New tailor-made luxury wedding package
Are you planning to tie the knot in 2023? Why not consider a destination wedding and celebrate the special day in your life in Sicily? Escape the cost and hassle of a big UK wedding and instead keep your wedding day small and intimate, creating memories and having fun in the sun with your closest friends and family. You'll be staying at a stunning countryside estate in northern Sicily and, better still, you'll have someone to take care of all the organising!
Our new wedding package means keeping the magic alive for a whole week. You'll get the chance to spend the few days leading up to the wedding relaxing by the pool or exploring Sicily while your wedding planner sorts out all the tiny details that will turn your wedding day into your very own fairy tale wedding in Sicily.
Civil ceremony or blessing?
The first decision is what type of wedding you want. Here in Sicily, you can choose between a civil ceremony and a blessing. Either can be held at the stunning Pizzo dell'Ovo estate, your base for the week, but if you opt for a civil ceremony, this can also take place at the town hall. In this case, it will be in Italian, with an interpreter.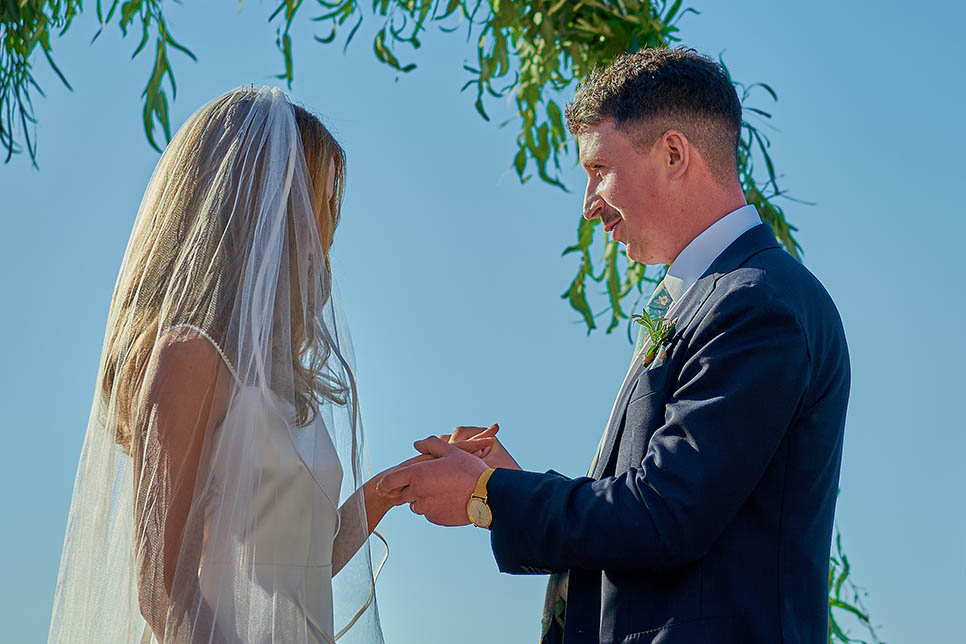 A wedding package with everything from flowers to dancing
Naturally, we want to make everything as easy for you as possible. Firstly, you'll be well looked after by your personal wedding planner who will take care of all the arrangements from airport transfers to organising someone to entertain any children in the party during the lead-up to the wedding and at the reception. In between, they'll be responsible for the catering, flowers and table settings, music, beauty treatments and wedding favours and will be on hand on your wedding day. And because we want your wedding to be completely individual, they will also discuss what you want in the way of photography, and any extras such as fireworks.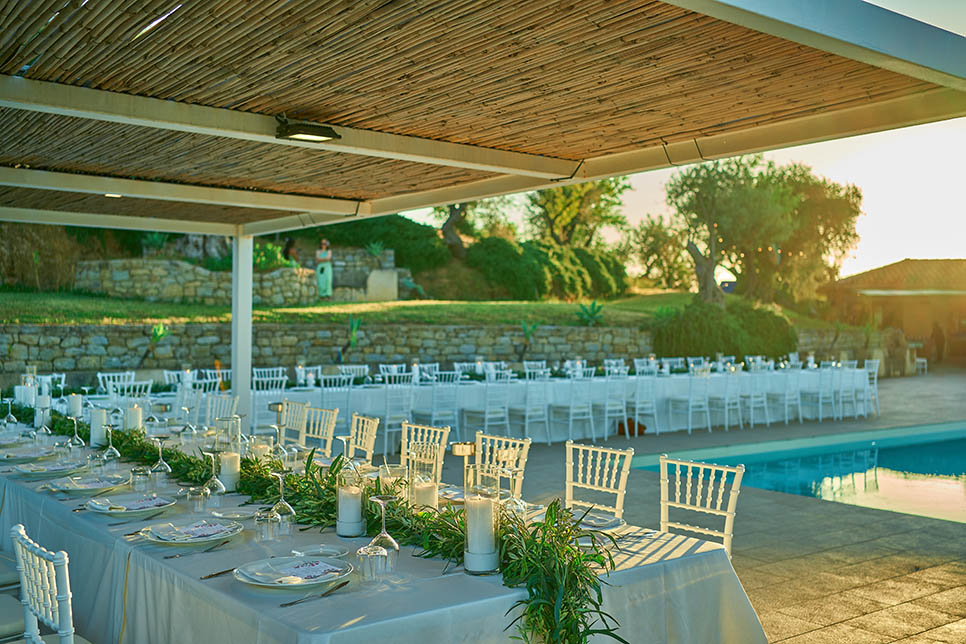 What day will the wedding be on?
We recommend having the wedding, followed by a reception and party, on the sixth day (Thursday) of your stay. This will allow time for activities during the first few days, a relaxation day on the day before and after the wedding, and a final pool party on the Friday evening before your Saturday departure.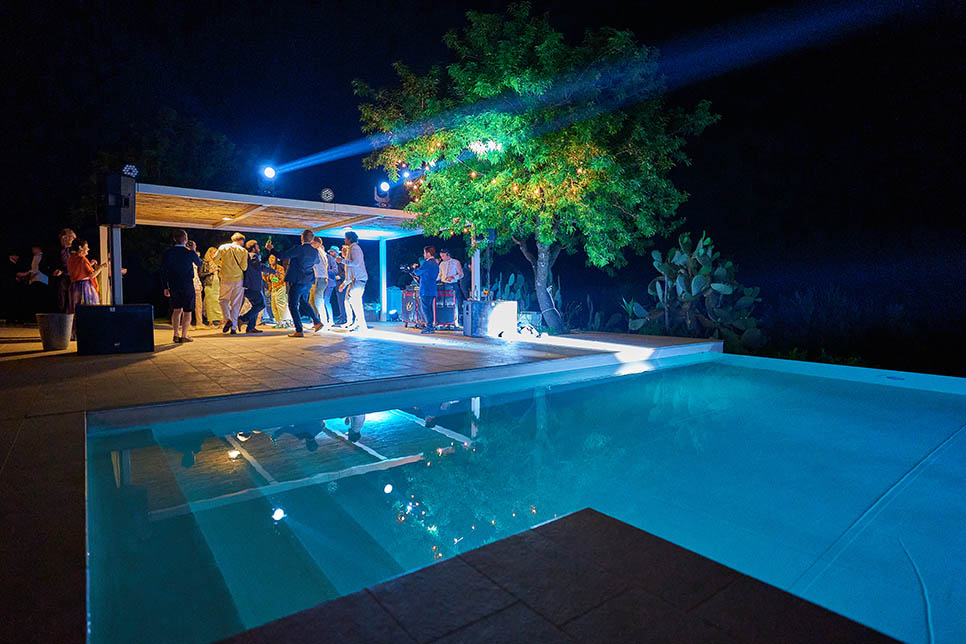 A week packed with fun activities
In between poolside relaxation and visits to the beach, there's time for some great group activities locally.  Head into the sunset on a thrilling jeep excursion, followed by a barbecue on the forested slopes of the Nebrodi mountains, or take a private boat trip across to the Aeolian Islands. There's also horse riding along the beach in Taormina and optional extras such as yoga and massages.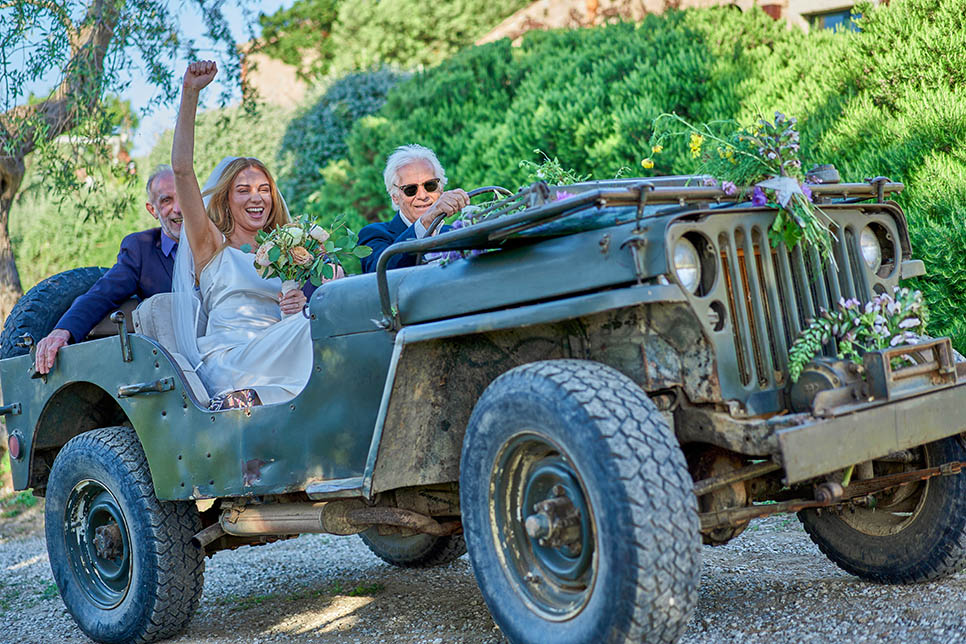 Hotel-style luxury with two pools
Home for the week is the stunning Pizzo dell'Ovo estate, a cluster of beautifully furnished luxury villas, set against the backdrop of the Tyrrhenian Sea and amidst olive and oak trees in the Sicilian countryside. During the day, there will be plenty of time for lounging around the two gorgeous infinity pools. When the sun dips, gather for evening aperitivos on sun kissed terraces with sea views and feast Sicilian-style under the starry night sky on delicious meals prepared by your in villa chef.
Sound tempting? Take a look at Ciara and Mike's wedding at Pizzo dell'Ovo to find out more or email us for more information.