Highlights of north west Sicily
If you're planning a villa holiday on Sicily's west coast, you'll certainly be thinking about spending a day or two in Palermo where you can marvel at ancient mosaics and art in palazzi and churches, and stroll through colourful markets.
There are also plenty of attractions that are easily accessible as a day trip from Palermo. Just an hour or two away by car, these easily match many of the city highlights yet are frequently overlooked. So we've put together a list of some of our favourites, with a couple of tips to help you plan your trip.
Sanctuary of Santa Rosalia, Monte Pellegrino
Born in 1130, Santa Rosalia or 'La Santuzza' is the adored patron saint of Palermo who reputedly saved the city from the plague over four centuries after her death, when what was thought to be her bones were uncovered and given a proper Christian burial. A 4km trail leads up to the sanctuary which is situated at the top of Monte Pellegrino and has dazzling views across the bay.  You'll find a magnificent baroque church and somewhat gloomy cave where Santa Rosalia spent the last years of her life, plus an ornate gold and white marble statue of Rosalia.
Top tip: You can reach the Sanctuary by car or bus but the cobbled 4km hiking trail is the most scenic route, even if at times fairly steep.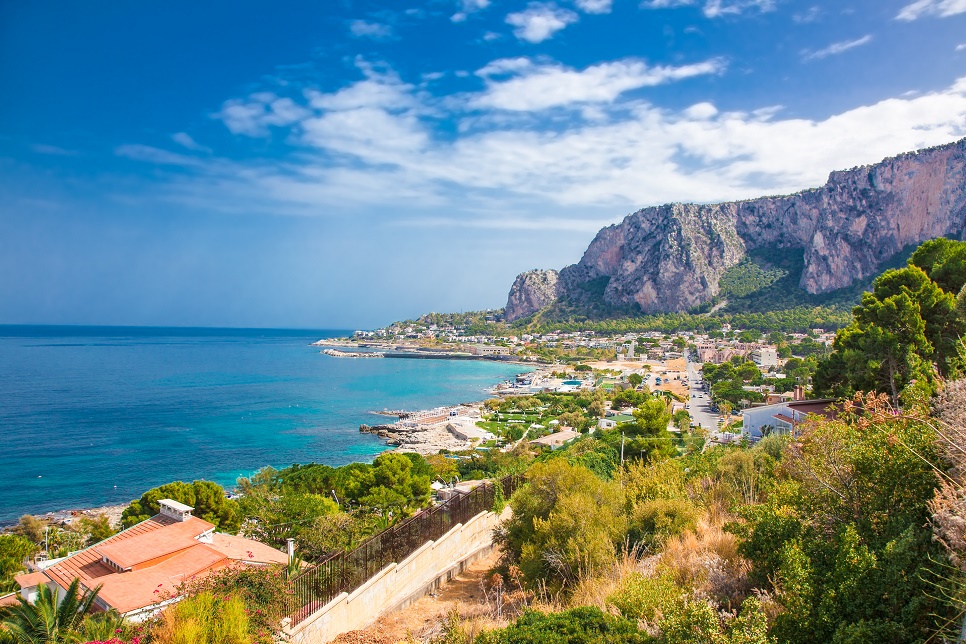 Ancient history and temples
Sicily's extraordinary Greek and Roman temples are scattered throughout the island but the nearest to Palermo is Segesta, around 75km away and possibly Sicily's most captivating Greek Temple. Surrounded by a wonderful aura of mystery, the temple rises out of a glorious rural landscape in north west Sicily. The temple of Selinunte is slightly further away but at only 90 minutes from Palermo on the motorway, still easily accessible.
Top tip: Book a tour to Segesta or Selinunte, sit back and let someone else do the driving while you enjoy the view!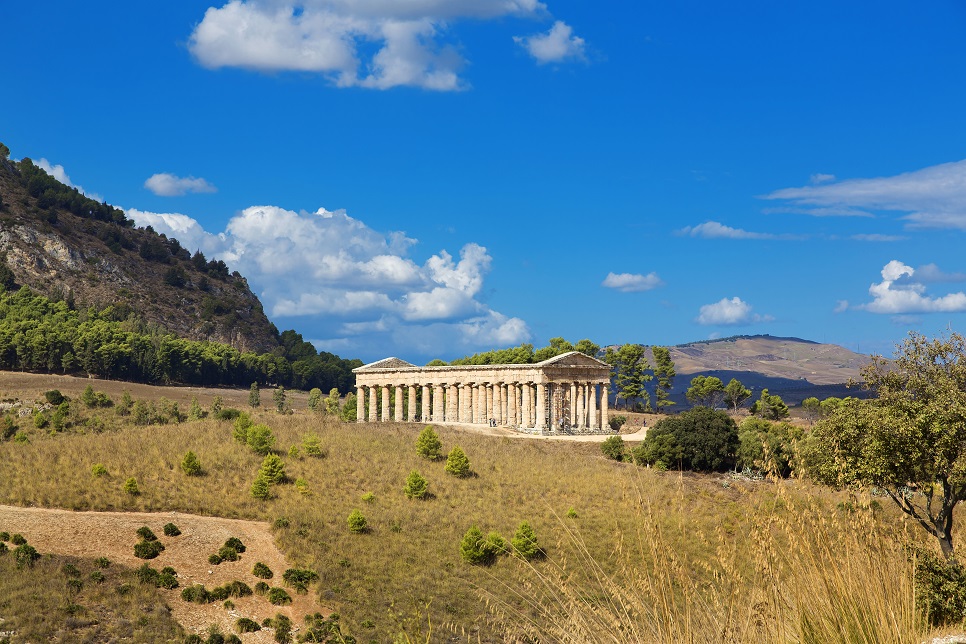 Corleone and the Mafia
Want to learn more about the Mafia? The town of Corleone, to the south of Palermo, was for many years home to several bosses of the international crime network, including Luciano Leggio and Salvatore Riina. Today the tour is home to the CIDMA, the small Anti-Mafia Museum which offers tours in both English and Italian.
Top tip: For a truly fascinating insight into the Mafia, book an excursion that includes a trip to Corleone and a 3-hour No Mafia Walking tour through the historic centre of Palermo.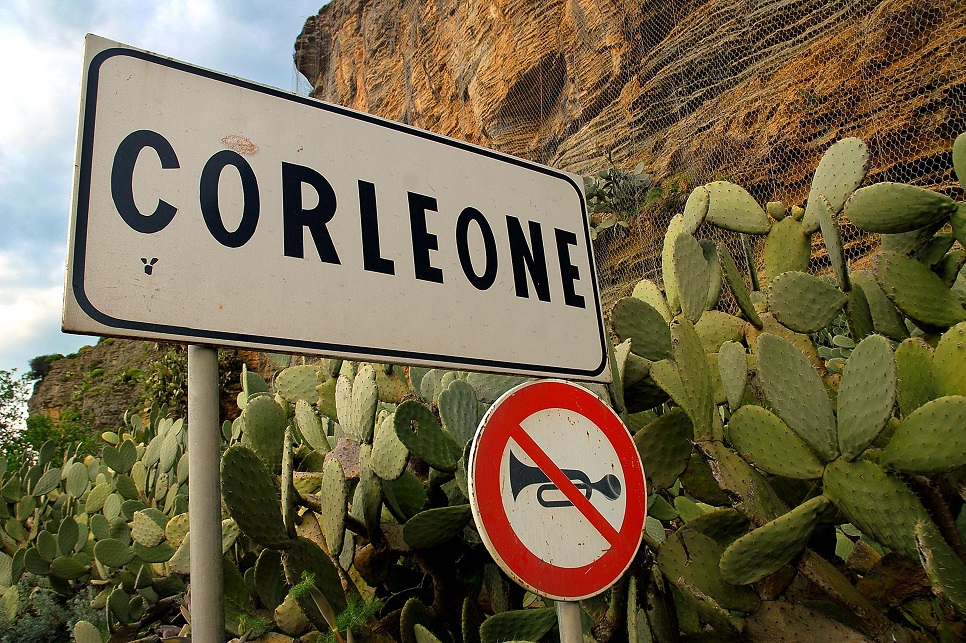 Monreale
A visit to the UNESCO World Heritage Duomo at Monreale is a journey back to Norman times in Sicily – in fact the cathedral and cloisters are probably the island's greatest Norman buildings. Dating back to the twelfth century, this extravagant cathedral was built by William II, boasting an interior swathed in dazzling gold mosaics. The subsequent contribution of the best Arabic and Byzantine craftsman resulted in a glorious merging of architectural styles. Simpler but equally dramatic, the 12th century cloisters are punctuated by over 200 twin columns, each individually crafted with ornate sculptures and mosaics.
Top tip: Interested in the other UNESCO buildings in Arab-Norman Palermo? Don't miss the Church of San Cataldo in Palermo and La Zisa Castle.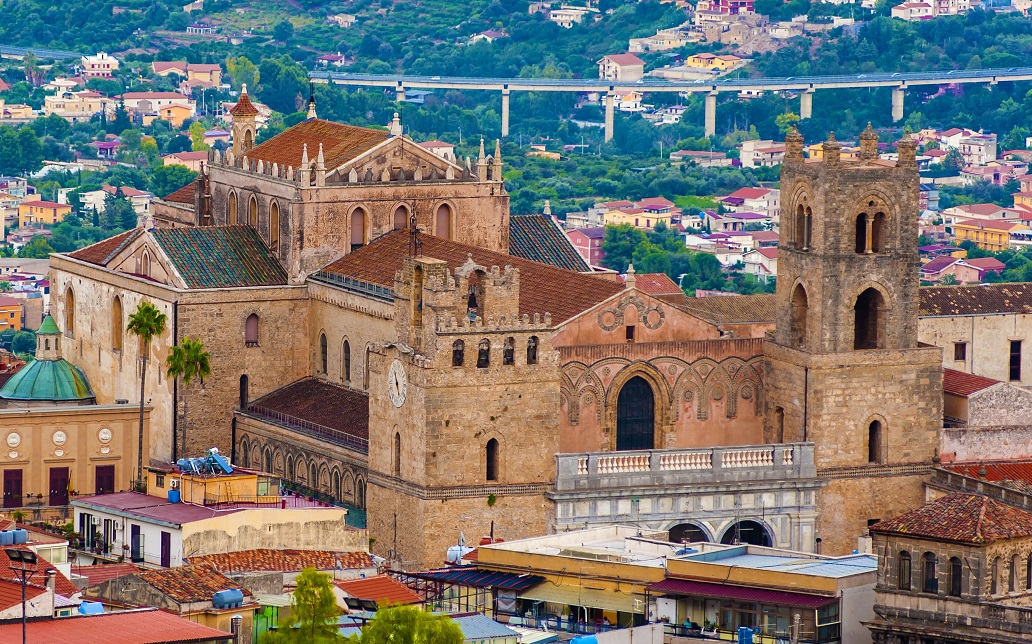 Mountains and nature
Palermo is also only a short hop from mountain ranges and nature reserves. Take a trip to the Madonie mountains to the east of the city to explore charming hilltop villages such as Isnello and Castelbuono which are around 80km from Palermo.
If you're staying to the west of Palermo, don't miss the fabulous Zingaro Nature Reserve where rugged cliffs overlook enchanting pebbly bays with azure water, and meandering hiking trails are lined by wild flowers and scented shrubs.
Top tip: If you're planning a trip to the Madonie, ask us about our hiking tours and new adventure experiences.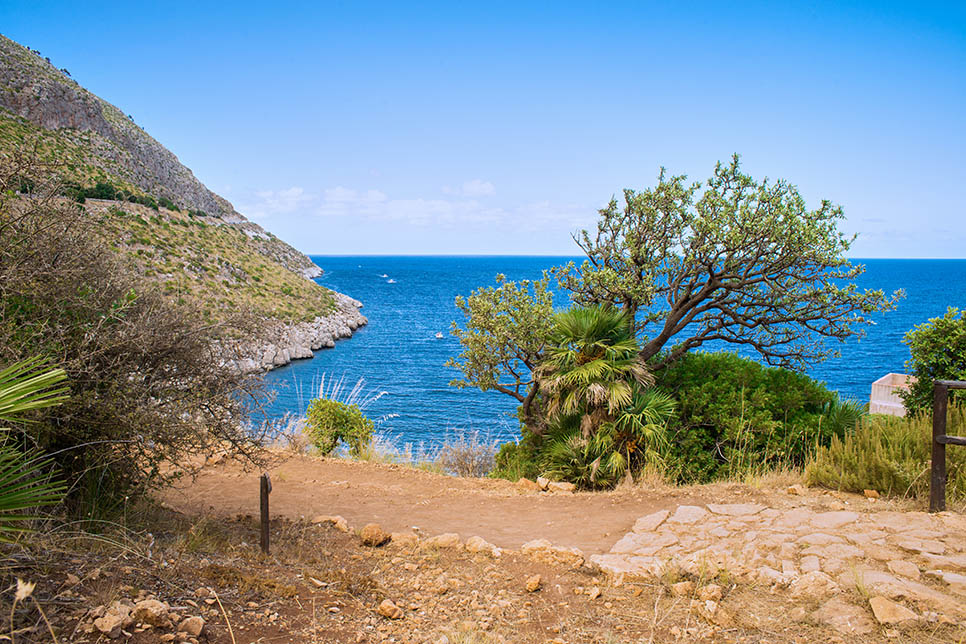 On the beach
Lastly, but certainly not least, the beach. In fact, you'll be spoilt for choice when it comes to beaches around Palermo, whether you're staying to the west, east or south of the city. Top spot for Palermo locals is the 1.5km crescent of white sand and startling blue water at Mondello beach, around 10kms from the city centre. There are plenty of free public beaches but if you're looking for your own little square of paradise, head for a private lido where you'll pay for sun loungers and an umbrella. When you've finished sunning yourselves, take a stroll past the Liberty style villas or enjoy a seafood meal at one of the excellent restaurants.
Other top beach spots near Palermo include the seaside resort of Cefalù to the east of the city, and the lovely Guidaloca beach close to Castellammare del Golfo.
Top tip: Start your day the Sicilian way in Mondello, with a brioche oozing with melty ice-cream.