SIX OF THE BEST HIDEAWAY VILLAGES IN SICILY
Sicily's beaches and coastline are undoubtedly the big magnet for most holidaymakers, but venture slightly inland to explore several of its hideaway villages and you'll enter a whole new world. This is where you'll find glorious views, centuries old architecture and a traditional way of life that allows you to step right back in time.
Rent one of our villas in Sicily and explore some of the best hideaway villages on the Island.
Greek and baroque architecture at Palazzolo Acreide
Sicily's massive 1693 earthquake resulted in the rebuilding of eight towns in the Val di Noto, each one subsequently reflecting the late Baroque art and architecture of the 17th and 18th century. Palazzolo Acreide frequently gets overlooked in favour of the better-known towns of Modica, Noto or Ragusa but being slightly under the radar is a definite plus.  Highlights include the Palazzo Pizzo, the elegant Palazzo Judica and 19th century Palazzo Caruso with its astonishing 30m long balcony. Make sure you also leave time to explore some of the local authentic flavours – including cheeses, the town's signature sausages and ricotta-based pastries – which are all typical of Iblean gastronomy.
Where to stay: Choose from a selection of apartments and villas in and around Syracuse, just 45 minutes by car from Palazzolo Acreide.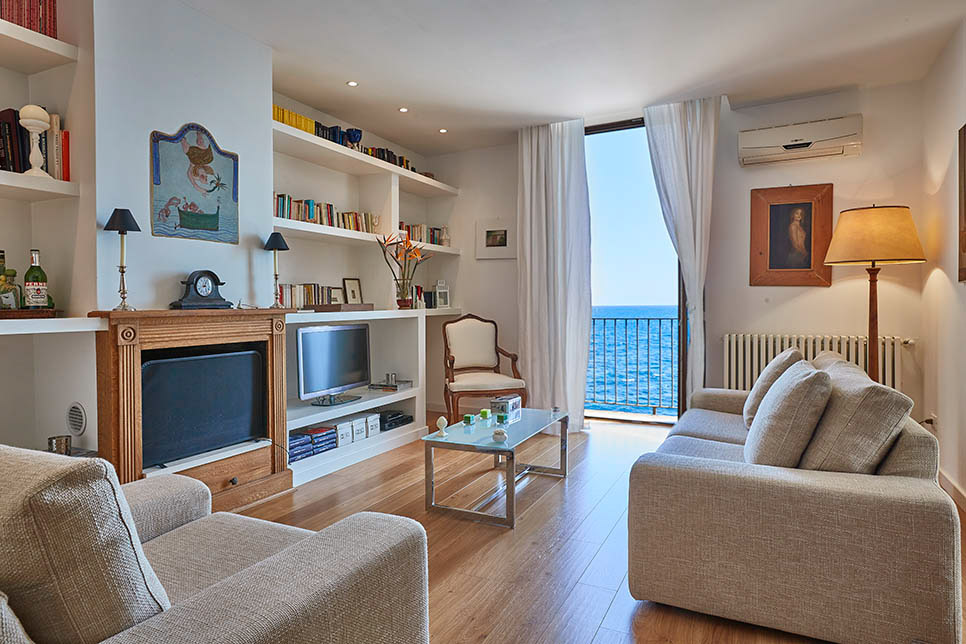 Caltagirone – town of ceramics
In fact Palazzolo Acreide is not the only one of the 8 Val di Noto towns to escape the tourist crowds: Caltagirone is also often overlooked by holidaymakers. The town was also rebuilt after the earthquake, complete with the elaborate frills that characterise the Baroque period and the added charm of brightly coloured ceramics which appear on every street corner. Top spot is the stunning Scalinata di Santa Maria del Monte, with 142 individually decorated steps, that connects the upper and lower part of town.
Where to stay: Check into Rocca di Pietra, a magnificently restored villa for 12 where ceramics from Caltagirone add a splash of colour to terraces and interior décor.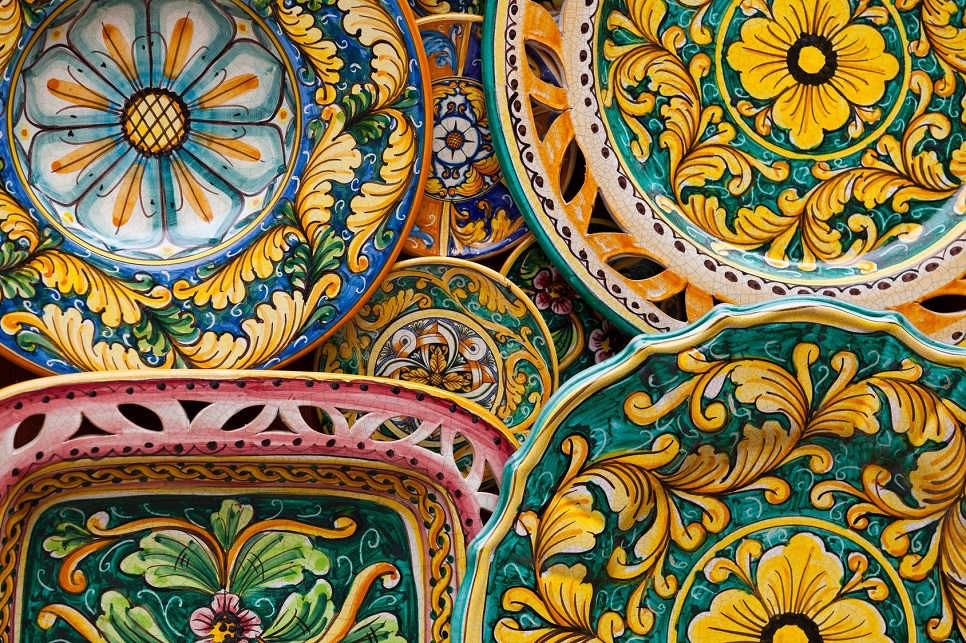 Petralia Soprana and the Madonie mountains
Picking the prettiest town in the Madonie mountains is a tough one but Petralia Soprana would certainly feature in our top three. One of the 'Borghi più belli della Sicilia', this charming stone town is the highest village in the Madonie mountain range and in spite of its size, is home to several magnificent churches and aristocratic palazzi. Other nearby towns and villages worthy of mention and certainly worth a visit for their medieval centres and picture-postcard piazzas are Polizzi Generosa, Gangi and Castelbuono.
Where to stay: Get the best of both worlds with a stay at Villa Arte Mare Blue near the beach but also perfectly placed for visits to the Madonie mountains.
Montalbano Elicano and the Nebrodi mountains
The unspoilt Nebrodi mountains also have their fair share of picturesque towns and villages. The origins of Montalbano Elicano date back to the 11th century and even today, the medieval village is dominated by Federico II di Svevia's imposing Swabian-Aragonese Castle, built in 1210, and rising from a maze of alleyways with tiny homes. Several beautiful churches and a calendar of festivals celebrating cultural and gastronomic traditions place Montalbano Elicano firmly on the 'must see' list.
Where to stay: If you're tempted by the idea of exploring the Nebrodi mountains but prefer to stay by the beach, take a look at our large selection of villas near the coastal town of Tindari.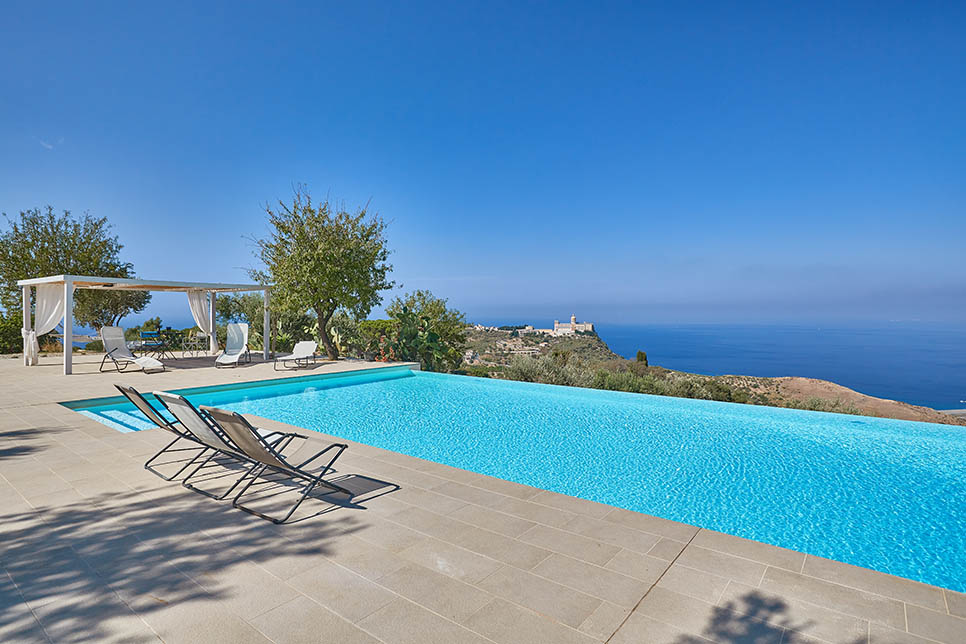 Castiglione di Sicilia
Staying in eastern Sicily? A trip up Mount Etna is a must, but don't miss out on the many small towns and villages on the slopes of the volcano, several of which are simply stunning. Castiglione di Sicilia is one such village, set between Mount Etna and the Alcantara Gorge, and part of the 1 euro houses project. The literal highpoint of the town is the medieval Castello di Lauria, with other highlights including the Church of Sant'Antonio and the palazzi Imbesi and Camardi.
Where to stay: Choose from our selection of villas in and around Mount Etna, all ideally located for exploring Castiglione and the hillside towns of Zafferana Etnea and Milo.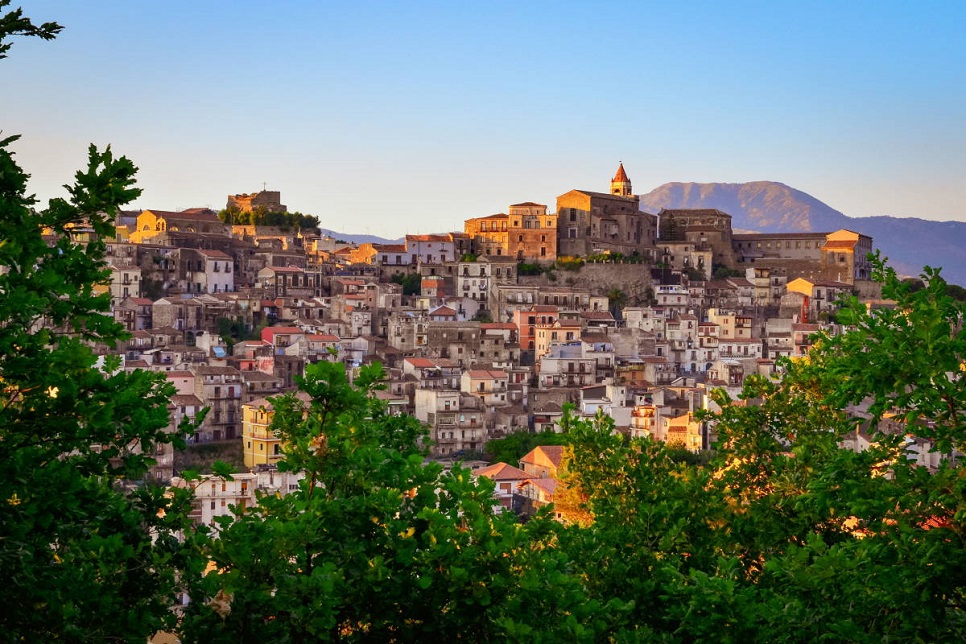 Castles and pastries in Erice
Just a short drive from the ever popular Case Fil, the medieval town of Erice is best known for its imposing Pepoli Castle and Venus Castle which tower over the town. Away from the castles, you'll find winding cobbled streets and simply breath-taking sea views thanks to the town's lofty position at over 750m above sea level. Plan your visit to include a couple of Erice's churches – you may not manage all 60 of them! – but be sure to factor in a stop at Maria Grammatico's legendary pastry shop.