Stay in a luxury villa in Sicily this October
Not quite ready to wave goodbye to summer? In Sicily, the sunshine often reaches well into October when, as an added bonus, prices are lower and beaches blissfully quiet. Throw into the mix some wonderfully luxurious villas in Sicily, swimming in seas still warm from the heat of the summer sun and lingering over leisurely seafood lunches, and suddenly, a week in Sicily seems like a great idea!
Luxury villas with great prices
Our newest property is the wonderful Casale Donna Costanza, a beautifully restored rural home that's made for sharing, where original polished stone floors and antique furniture complement stylish bathrooms and light-filled bedrooms prettied up with crisp linens. Add an extra layer of luxury by taking advantage of the cleaning and cooking services offered by the villa's service staff. A week at Casale Donna Costanza starts at €3000 (sleeps 20) or €2400 for a party of 10.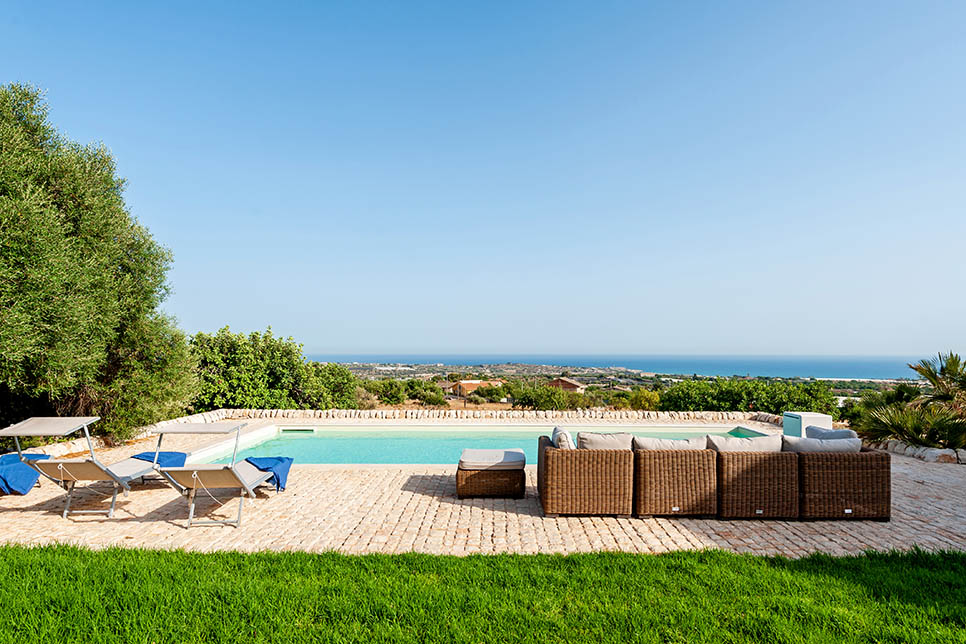 Villa with heated pool and trampoline
While older children are generally happy to splash around for hours in an unheated pool, for families with young children, warm water means more fun for longer in October. At Villa Gemma, a heated pool with a diving board is just one of the treats on offer: there's also a fabulous trampoline and a selection of family-friendly cooking options including a superb barbecue area and a garden kitchen with massive pizza oven.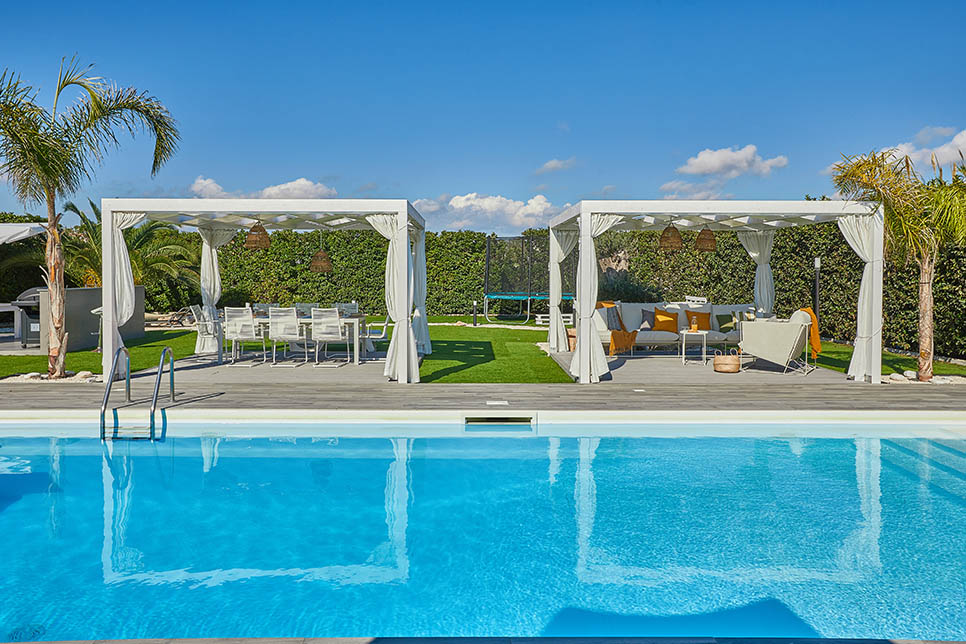 Sightseeing without the crowds
Dragging kids round Roman ruins isn't always as successful as you'd hope, and particularly under a fierce July or August sun. Pick your timing – try cooler temperatures – and sights carefully and it's a completely different story. Stay at Casa Turi, a traditional Sicilian country house with a stunning pool and outdoor kitchen, and you'll be within easy reach of several of Sicily's top sightseeing spots.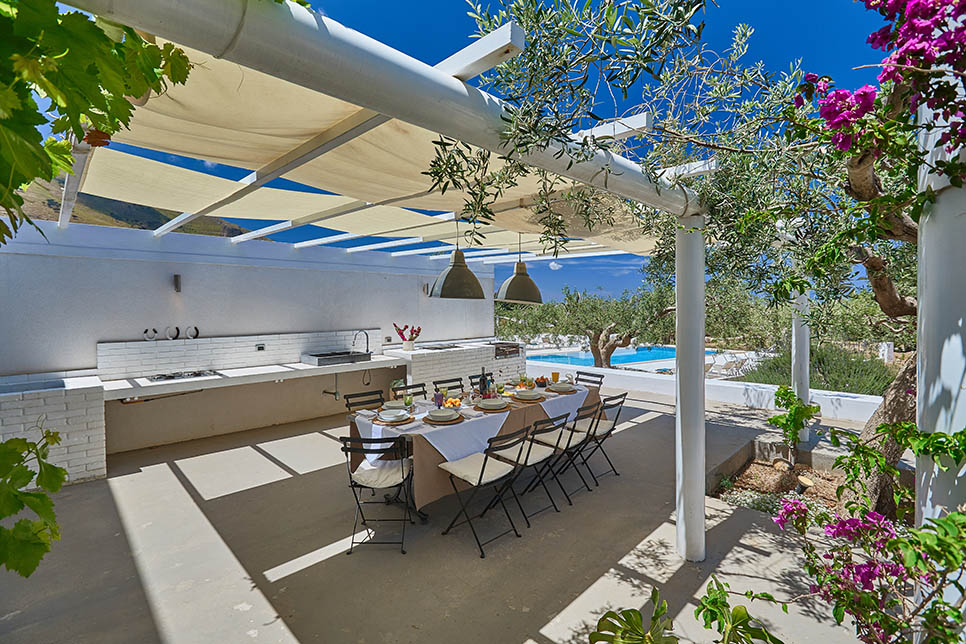 A visit to the 5th century temple of Segesta is a great way to introduce the kids to the wonders of the ancient world. There are also ruins of a church, a mosque and a 12th century castle. Make your visit even more memorable by packing a picnic to enjoy amidst the olive trees overlooking the magnificent countryside. Alternatively, a Palermo street food tour is an excellent option for families, a chance to learn about the island's history and explore the backstreets of Palermo while filling hungry tummies.
Visit a food festival
There are more foodie-themed things to do in the hills around Mount Etna. In the historic centre of Zafferana in north east Sicily, Ottobrata Zafferanese sees each Sunday of the month dedicated to a different locally grown food, including apples, porcini mushrooms, honey, chestnuts and wine. Let the kids wander amongst food stalls selling seasonal produce, including prickly pears, pomegranates, walnuts and hazelnuts, and watch craftsmen demonstrate ancient skills such as painting Sicilian carts and sculpting local lava stone. Our family-friendly Villa Cocuzzolo is perfectly placed for visiting the towns and villages on the slopes of Mount Etna in addition, of course, to exploring the volcano on an independent visit or as part of an adrenaline-packed adventure excursion.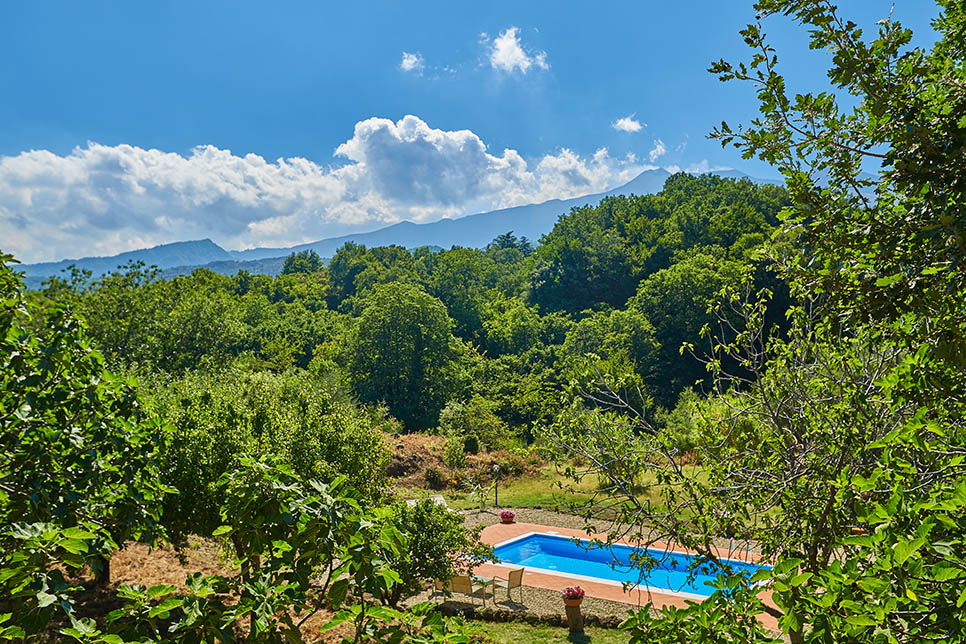 Explore Sicily's natural world
In late October, the protected Vendicari Nature Reserve in Sicily's far south east is home to thousands of flamingos, egrets and other aquatic birds, on their last stopping point before the final leg of their journey to Africa. Popular with walkers and beachgoers, the Reserve is awash with thyme, rosemary and juniper bushes and fringed by golden dunes that tumble down to the sea. Stay in spacious 5-bedroom Oasivera which sits right on the border of the nature reserve, and spend your days walking amidst the Reserve's natural beauty and relaxing on secluded beaches.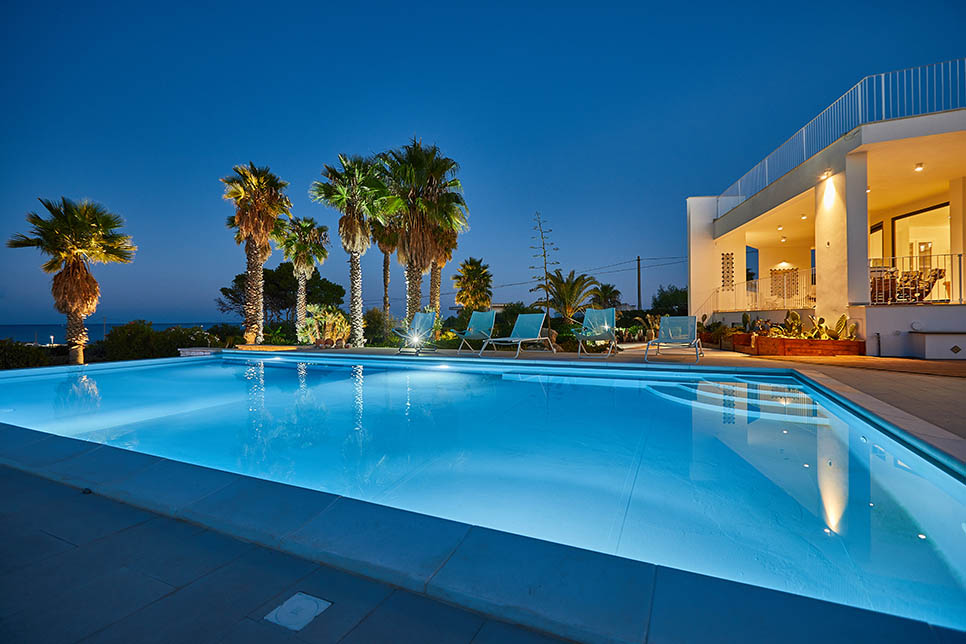 Take a city break to Syracuse
Avoid the busier Italian hotspots of Rome, Florence and Venice and head instead for the extraordinary Sicilian city of Syracuse. Not only will it be quieter than the cities on the mainland, but the chance are that temperatures will be a few degrees higher. Start in the city's historic centre on the island of Ortigia, but if your kids have done the Romans and Greeks at school, don't miss the Archaeological Park. Keep the kids entertained by interspersing sight-seeing with day trips to the beach at Fontane Bianche or the more off-the-beaten-track shores of the Vendicari Nature Reserve.
For easy access to the historic centre, stay in Stella in Ortigia, a one-bedroom duplex (with sofa bed in the living room) with a magnificent sea-facing terrace.