Book a villa in Sicily to celebrate in style in 2023!
Are you one of the many who have lost out on celebrating a milestone birthday or anniversary in recent years, or have simply missed sharing experiences with friends? If so, there's no time like the present to start planning for 2023! Several of our villas in Sicily are big enough for parties of 20 and more, with a whole range of services that cater for large groups, designed to make your holiday even more memorable.
Choose from chef services, tours and gastronomic experiences – we'll make sure you're well looked after!
Large group villas with jacuzzi
A private jacuzzi is the ultimate indulgence when you're on holiday and have the time to luxuriate in the bubbles. You'll find hot tubs at several of our large group villas but the most spectacular must surely be the one at Villa Cecilia Trabia where the stone-walled walk-in jacuzzi is set between the main pool and the toddler pool, immersed in the lush greenery of the extraordinary flower-filled garden.
If, however, you're looking for a jacuzzi with a sea view, look no further than Casa dei Nomadi, where the hot tub is set on the elegant decked pool area, a stone's throw from the beach.
Tours and vineyard visits
Wherever you stay in Sicily, the chances are you'll want to explore some of the local attractions. But how do you cater for a mixed range of interests? Whether Greek temples, Roman ruins or wine tasting is at the top of your group's leader board, you can take the stress out of organising sightseeing excursions by handing everything over to us – and that includes visits to vineyards. On the slopes of Mount Etna, a popular option is a trek on the volcano with a visit to several local vineyards. Stay at Le Case dell'Etna, a cluster of three independent villas situated between the slopes of Mount Etna and the coastal stretch around Acireale.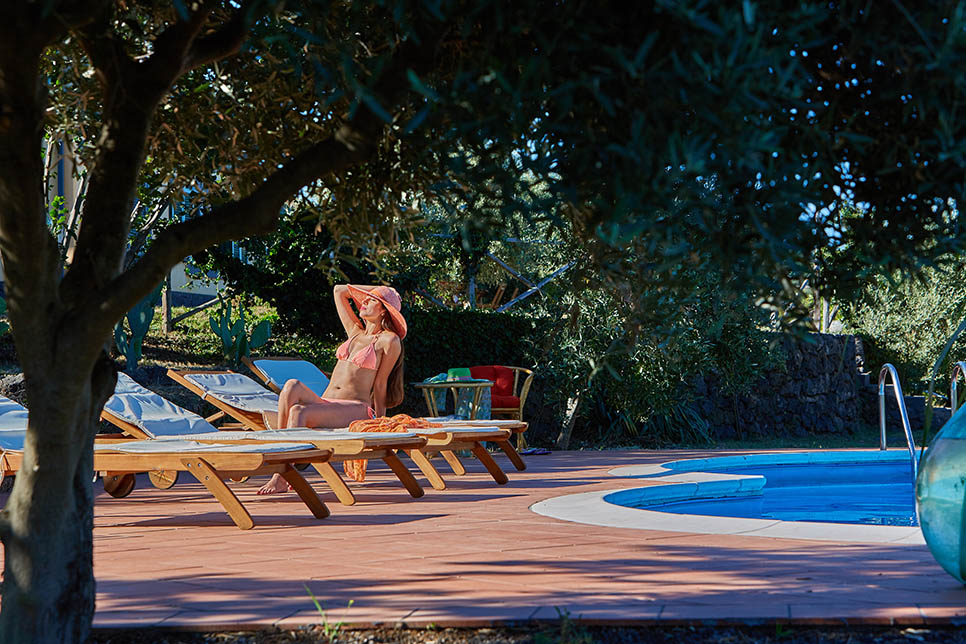 Relax – you're on holiday!
It's one thing cooking and cleaning for your own family, another thing entirely when you're part of a group of 20 or more. Regardless of the size of your party, we want to make your holiday as relaxing and enjoyable as possible and eliminating basic household chores is a good starting point! At our newest property, Casale Donna Costanza, you can make your stay even more relaxing by arranging for the on-site caretaker to assist with daily cleaning.
Another option is to organise a private chef to cater for the group on a couple of evenings – guaranteed to add an element of laidback holiday atmosphere. You'll get plenty of opportunity to discuss and plan the menu and then all that needs to be done is to pour the poolside aperitifs and sit back and wait to be served!
Culinary experiences
However, if your interest in food extends beyond what's put in front of you at the table, why not think about checking into a full on culinary experience? A Cooking and Culture week at Pizzo dell'Ovo is crammed with gastronomic events and experiences specially designed for large groups. Apart from wine-tasting and cooking classes, there are chef-prepared dinners, market visits, a boat trip to the Aeolian Islands, and a trip to a local sweet treat producing family business. And for those in the group who prefer to do their own thing, there's a choice of two fabulous pools set amidst a rural landscape carpeted in olive and oak trees, in north east Sicily.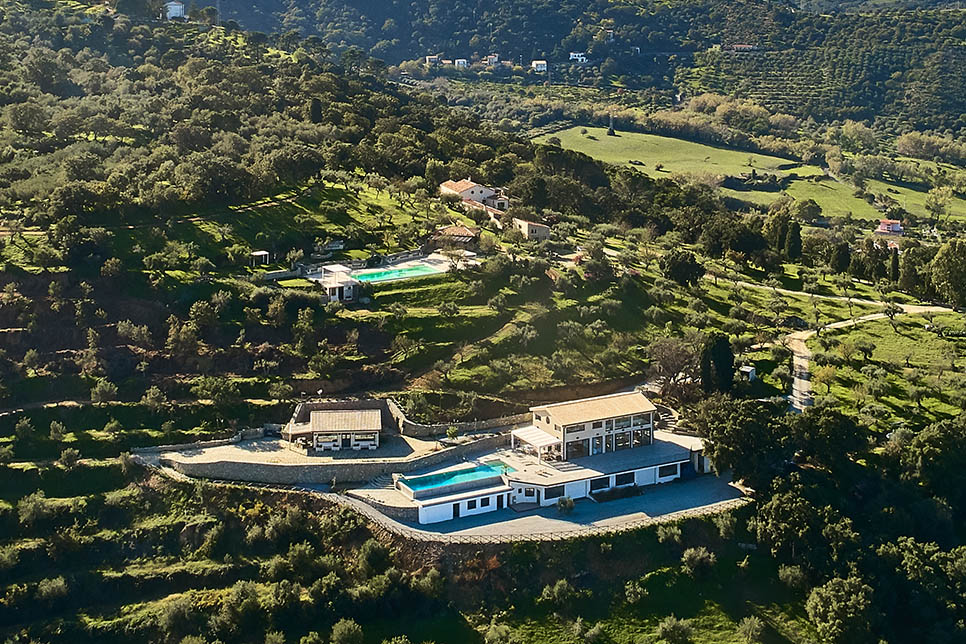 Mini cruises and speed boats
Make your stay in Sicily even more memorable by exploring the island's coastline and offshore islands by boat. In western Sicily, a trip to the Egadi Islands is a great option for anyone attracted by the idea of swimming or snorkelling in crystal clear bays. Or set off from Milazzo in north eastern Sicily on an excursion to the volcanic Aeolian Islands.
Organised mini cruises are available to all the islands but if you're looking for a truly special experience, ask us about organising a private chartered luxury yacht for your own exclusive use.
Another alternative is booking a villa with its own boat. Villa Cecilia Trabia offers an 8m RIB that accommodates up to 18, as well as a 4m rowing boat. Both are subject to an additional rental fee.