With Christmas nearly upon us, we'd like to wish a Merry Christmas and Happy New Year to all our clients.
While you are celebrating with friends and family, why not take the opportunity to plan a 2016 holiday either under one roof or in adjoining properties? Get inspiration here for a group holiday at one of our larger villas in Sicily.
The Nebrodi mountains
The village of San Marco d'Alunzio has managed to stay firmly off the tourist trail, despite its great location between the north coast and the foodie-friendly Nebrodi mountains. In an area renowned for its gastronomy, the daily breakfast of local cheeses, ham and other regional products, provided by the villa owners, is the perfect start to the day and the owners can also provide dinner and organise gourmet tours and cookery courses. With space for up to 20 people and a large pool and garden surrounded by open countryside, Villa dei Nebrodi is a very affordable option for large groups.
Water babies
With a choice of three pools, a play area and three cottages that are independent of the main villa, Villa Cecilia Trabia is an excellent option for big gatherings. The spectacular gardens have direct access to the sea and plenty of space for al fresco dining, including a vast outdoor 'living room' with sofas, tables and a TV. Conveniently situated just a hop from Palermo airport and city centre, the villa is within easy reach of Monreale and the lively resort of Cefalù.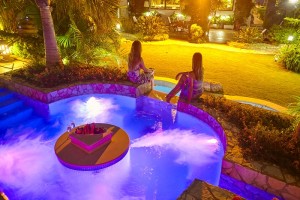 Farmhouse accommodation for big groups
A big hit with our clients in 2015, Le Case di Tindari is the ideal choice for families or a group of friends looking to holiday together and retain some independence. The villas and cottages, set amidst acres of olive and oak trees, sleep between two and seven people. A large terrace, with an outdoor kitchen and wood burning oven, is ideal for long lazy al fresco gatherings and the estate has a stunning pool area overlooking the Sanctuary of Tindari and the Tyrrhenian coast.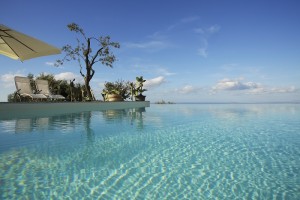 What's on in 2016
If you are in Sicily in early February, Sicily celebrates the first almond blossoms of the season at Agrigento's Festa del Fiore del Mandorlo (Almond Blossom Festival). The World Heritage Valley of the Temples provides an incredible backdrop to the folk dancing and celebrations between the first and second Sunday of February, with the highlight of the festival being the parade through the streets of Agrigento on the last day.