There are still plenty of options if you are planning a week's sunshine in a little hideaway retreat for two this summer. Stay in one of our smaller villas in Sicily for two persons and enjoy the luxury of having heaps of space and your own private terrace or garden where you can dine under the stars or just curl up with a book after lunch. Start the day by clocking up a few laps in your private pool or wandering down to the sea for an early morning swim before an al fresco breakfast with a view. These are some of our top suggestions for villas for two.
Luxury villas for two in Sicily with private pools
Several of our smaller luxury villas for couples in south east Sicily have their own private pool or jacuzzi, some set amongst gorgeous landscaped gardens with terraces. Spend your mornings exploring the astonishing sights of the baroque towns in the Val di Noto, then head back for a leisurely afternoon of poolside relaxation.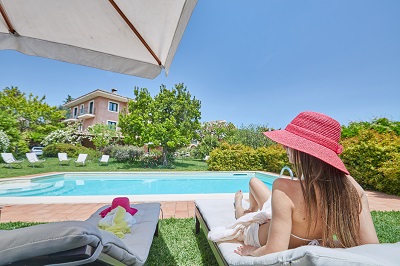 Stroll down to the sea
In the heat of the summer, the sparklingly clear sea in Sicily can be even more tempting than a pool. Several of our villas for couples are within a stone's throw of the sea, often situated in locations which are inaccessible to, or barely used by, the public.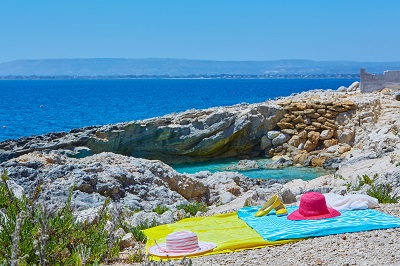 Gardens and outdoor kitchens
A holiday in a villas Sicily for couples is an ideal option if you enjoy experimenting with homegrown ingredients. Wandering round the shops and the local market to find the best fresh, local produce and then preparing it together can, at times, be as relaxing as eating in restaurants. If you are holidaying in the heat of the summer and want to spend most of your time outdoors, staying in a villa with a lovely garden and outdoor cooking facilities is worth its weight in gold. A selection of our villas have an attractive outdoor kitchen, with a built-in barbecue, sink and pizza oven, designed to make your holiday experience even more special!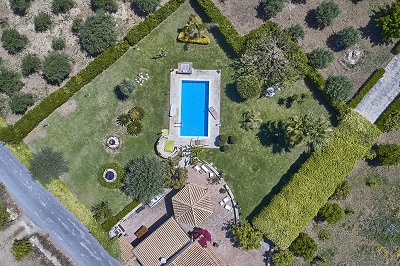 Villas for couples in slickers City
Several of our holiday homes for two are situated in the heart of some of Sicily's historic towns, such as Modica or Ortigia.  Terraces come with heavenly views and the principal attractions of the city are just a stroll away.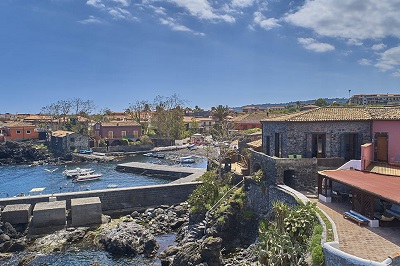 Share facilities on a rural estate
Our rural estates and larger complexes, such as Pizzo dell'Ovo, are ideal for couples looking for great facilities without the price tag. Whether you are holidaying on your own, or with a group of people, these smaller cottages offer privacy and independence alongside some superb amenities.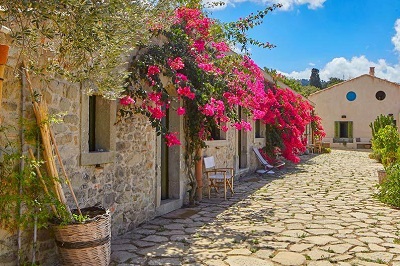 Stay in a family villa for less
We feature a small collection of two and three-bedroom family villas that are happy to offer reduced prices for couples, even during the height of the summer. Find out more here about our villas with savings for smaller groups.