It would be easy to overlook the stretch of southern Sicilian coastline between Selinunte and the dramatic white rock face of the Scala dei Turchi, lured instead by the baroque towns and the sandy beaches of the island's south east.  Rich in its own historic sites, however, and with pretty fishing towns and picturesque beaches backed by white cliffs, it is a great place for a beach and sightseeing holiday in the Sicily south coast.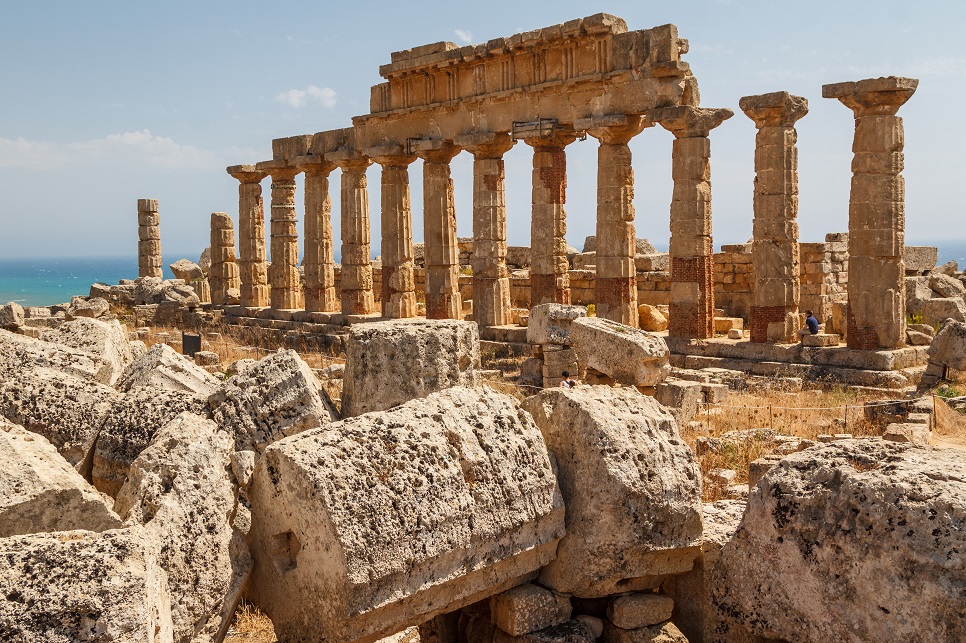 Sicily Greek temples: history and archaeology
Bookmarked by the great Greek archaeological sites of Selinunte to the west and the Valley of the Temples at Agrigento, the southern coastline is a fascinating destination if you are interested in Ancient Greek history. Both ancient ruins look out over the sea but the site at Selinunte has particularly dramatic views and is a wonderful spot for a picnic. Allow a full day to explore fully the ancient Greek temples sicily at each location.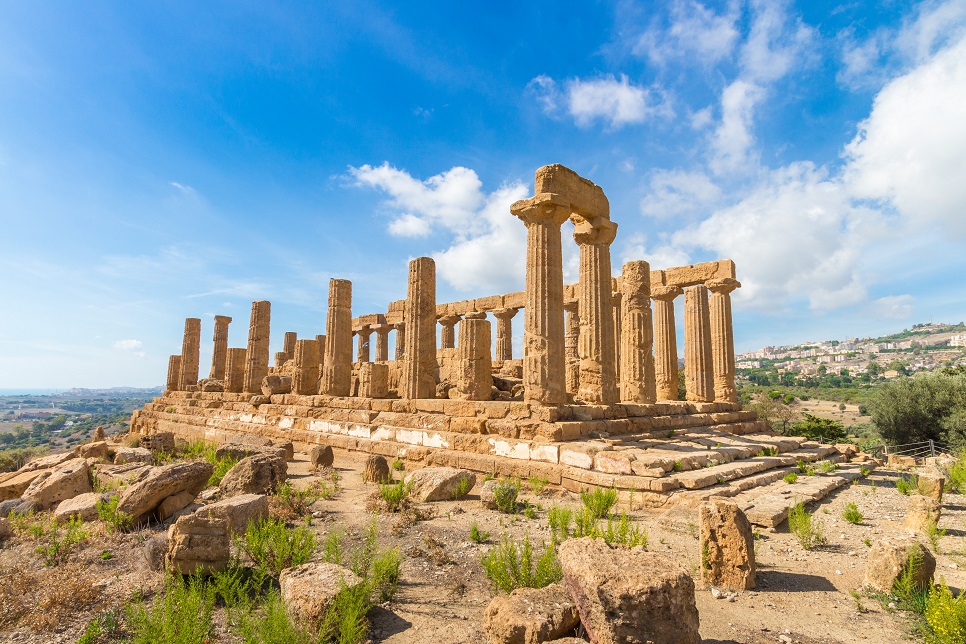 Sciacca Sicily thermal baths
The fishing port of Sciacca is best known for its thermal springs and the colourful processions and floats at the town's Mardi Gras carnival.  Spa lovers in need of pampering should head for the Terme di Sciacca or the natural steam caves just outside town. Equally appealing are the narrow lanes and alleys in the town's historic centre and the port where you can feast on sea food at one of the local restaurants.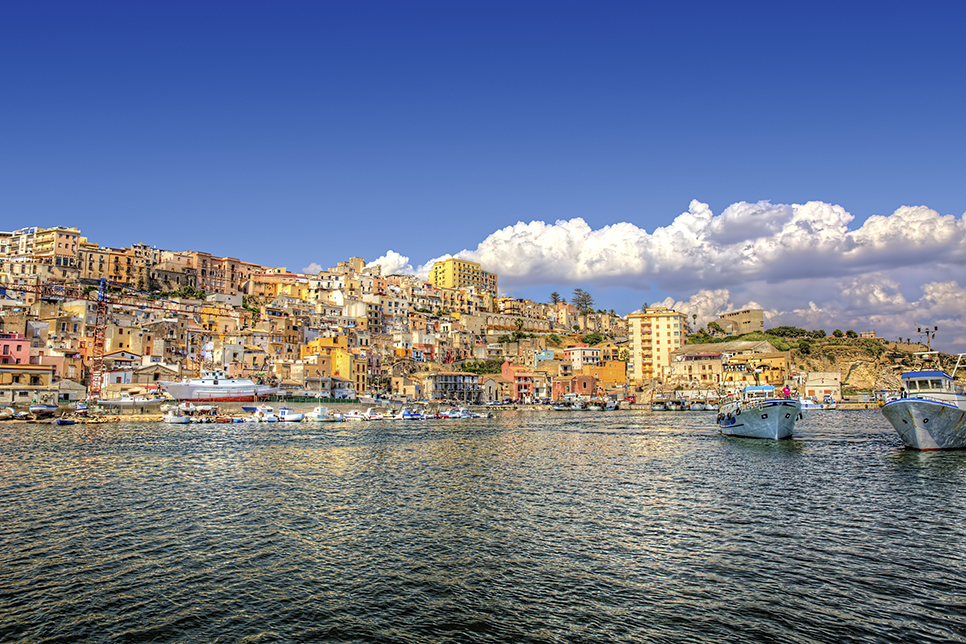 Wine tasting Sicily at Menfi
One of Sicily's largest grape-growing regions stretches from Marsala in the west, towards Menfi, to the east of Selinunte.  Several of the wineries in Menfi are happy to share their knowledge of the ancient wine-making traditions of the past, alongside some of the more modern techniques and of course there are also plenty of opportunities to sample the local wine.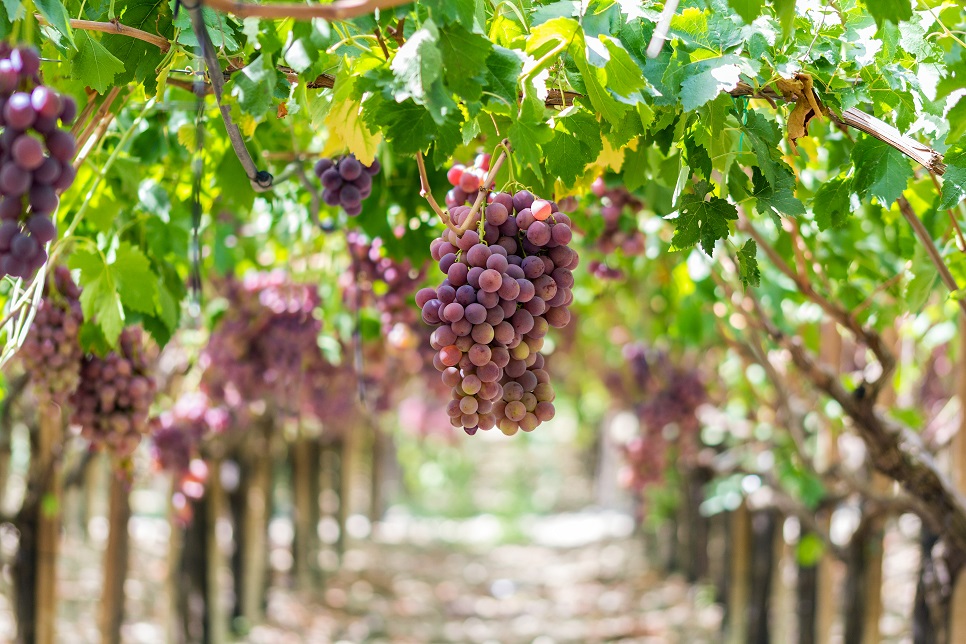 South Sicily beaches: golden sand and secluded coves
A long string of sandy beaches lie between Selinunte and Agrigento. To the south of Menfi, the beach of Porto Palo features fine white sand and crystal clear water and the two-mile stretch of sand bordering the Foce del Belice nature reserve offers quiet beaches generally untouched by tourism. At the historic site of Eraclea Minoa, the sands are framed by white cliffs and a dense pine wood.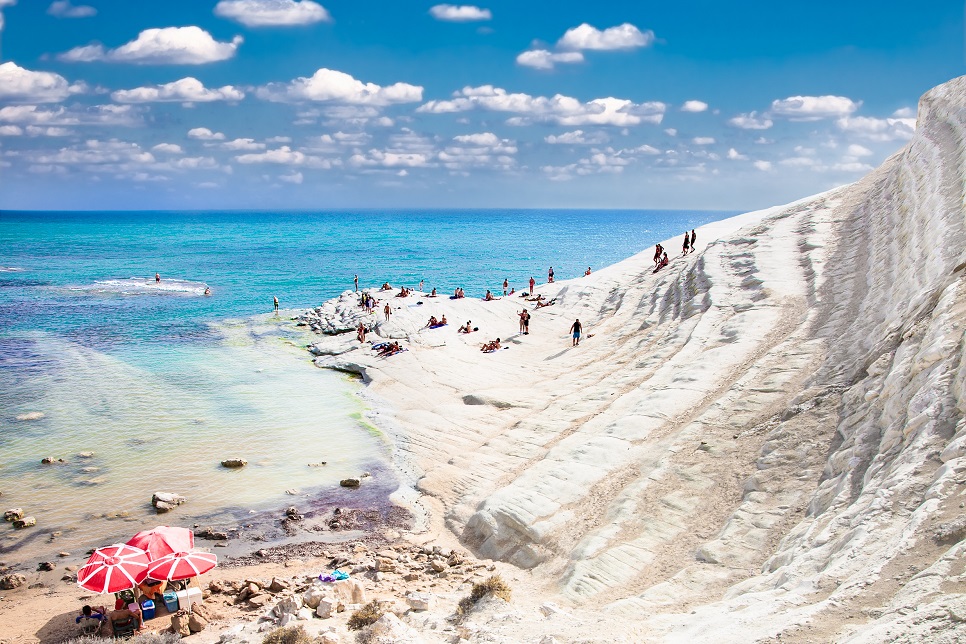 Scala dei Turchi
One of the most arresting sights along the coast is the toothpaste-white staircase of the Scala dei Turchi. Situated between Realmonte and Agrigento, the meringue-like cascade of steps has been carved and curved by the sea, resulting in a spectacular stretch of coastline.