8 of the best beaches in southeast Sicily
If you've explored the idea of a holiday in south east Sicily, the chances are you'll know all about the baroque art and beauty that envelops the region's towns, but do you know where to find the best beaches?
We're taking you on a whistle-stop tour of the top beaches around Sicily's southeast coastline, but before we set off, a quick word about Italian beaches in general. And specifically about the very Italian phenomenon of 'lidi'. While some beaches are free, the private beaches – the 'lidi' – offer comfort and shade in the form of sun beds, umbrellas, general facilities and frequently a bar or restaurant. These are great if you're planning on spending more than an hour or two at the beach, and particularly if you have children with you. So here's a quick overview of some of the most beautiful beaches in southeast Sicily.
Punta Secca beach
Enjoy a glorious 6 kilometre stretch of sandy beaches to the west of Marina di Ragusa, the best known being the Spiaggia di Montalbano, home to the fictional detective Montalbano. Follow the lungomare out of Punta Secca town and you'll get to other beaches such as Anticaglie and Kaucana. Many of these are free, but there is the odd lido concession with a snack bar or restaurant.
Where to stay: Rocca di Pietra (sleeps 12) is immersed in the rural landscape just behind the coast, amidst dry stone walls and a patchwork of fields.
Sampieri beach
Holidaying with the kids? The family friendly beach at Sampieri is great for small children although often overlooked in favour of Marina di Ragusa. In fact, the beach is split into several beaches but if you're looking for the most child-friendly option, head right when facing the sea, to the broad stretch of soft sand and shallow, clear water. Here you'll find beach clubs with all the facilities you need, from umbrellas, toilets and restaurants, to sun loungers and pedalos. The beaches to the left are quieter but with fewer services. The small pine forest to the east of the town of Sampieri is a lovely spot for a picnic.
Where to stay: Casale Donna Costanza (sleeps 20) is a beautifully restored rural home with pool views across the countryside around Scicli.
Beaches around Pozzallo
The Blue Flag beaches of Pietre Nere and Raganzino are amongst the best in Pozzallo, a lively tourist resort with a commercial and fishing port. Just a couple of kilometres outside the town, however, Tiki beach is another popular option and particularly if you enjoy beach activities. While a large section of the beach has free access, the fully equipped lido offers volleyball, kite and windsurfing.
Where to stay: Naive is a 4-bedroom villa with large pool, just 800m from Tiki beach.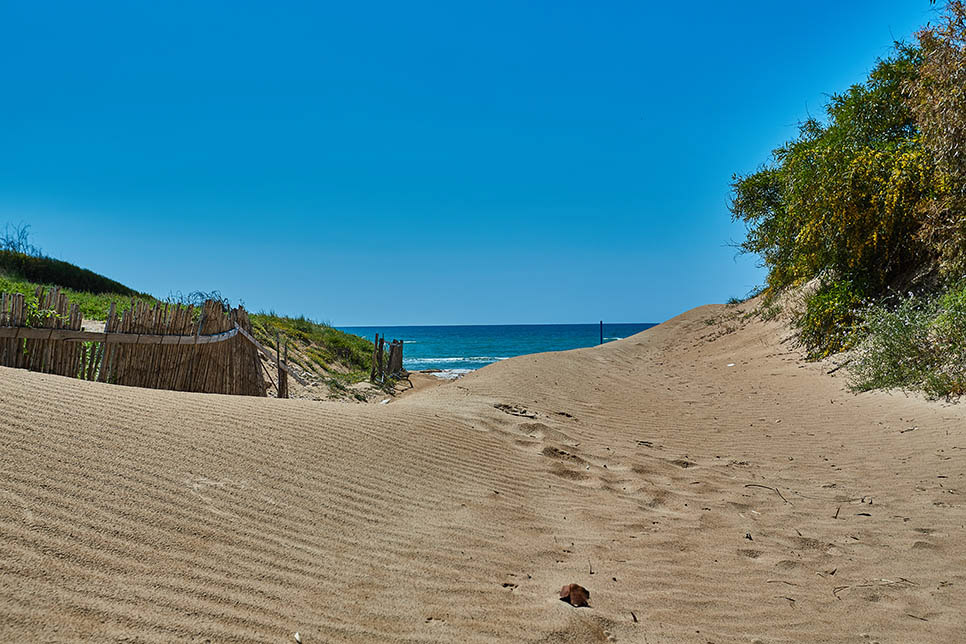 Santa Maria del Focallo beach
Catch the sunset at Santa Maria del Focallo, another beach gem close to Pozzallo. You'll find mile upon mile of golden sand backed by natural dunes, pine forest and crystal clear shallow sea water.
Where to stay: Choose from a selection of properties, including Soave (sleeps 6) and the excellent value Villa Marea (sleeps 10), which both have direct access to Santa Maria del Focallo beach.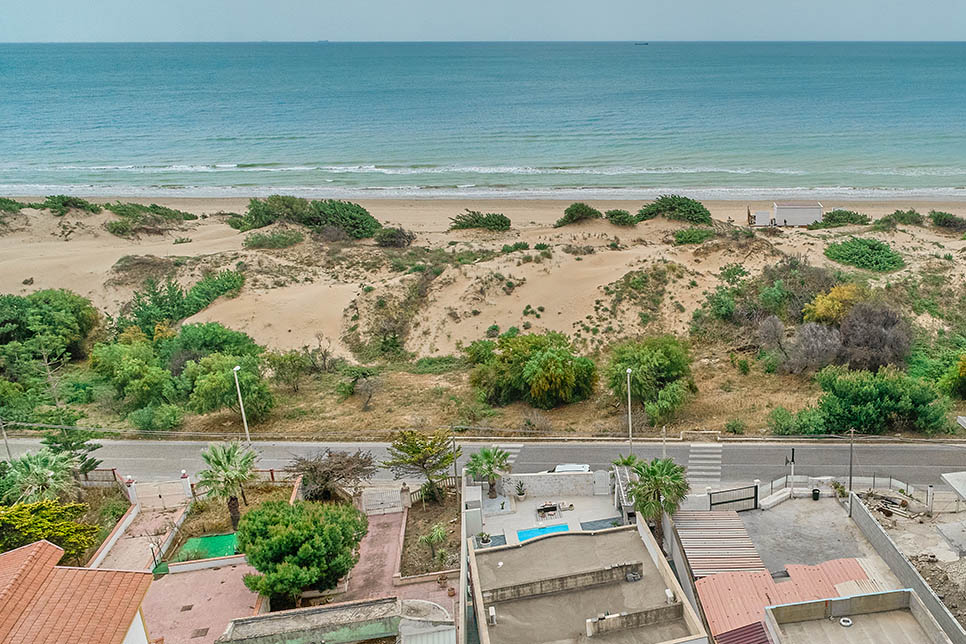 Beaches at Portopalo di Capopassero
Head to Italy's most southerly point, Portopalo di Capopassero, which sits on the same latitude as Tunis, and choose from a several lovely long beaches with sandy dunes, backed by sheer cliffs. Along the coast, rocky coves sit side by side with sandy beaches, including the gorgeous 'Carratois' and 'Punta delle Formiche' beaches. Be sure to pop over to the two islands, Capo Passero and Correnti, right opposite Portopalo village, where you'll find spectacular turquoise seas.
Where to stay: Malena is a 3-bedroom family friendly villa with pool.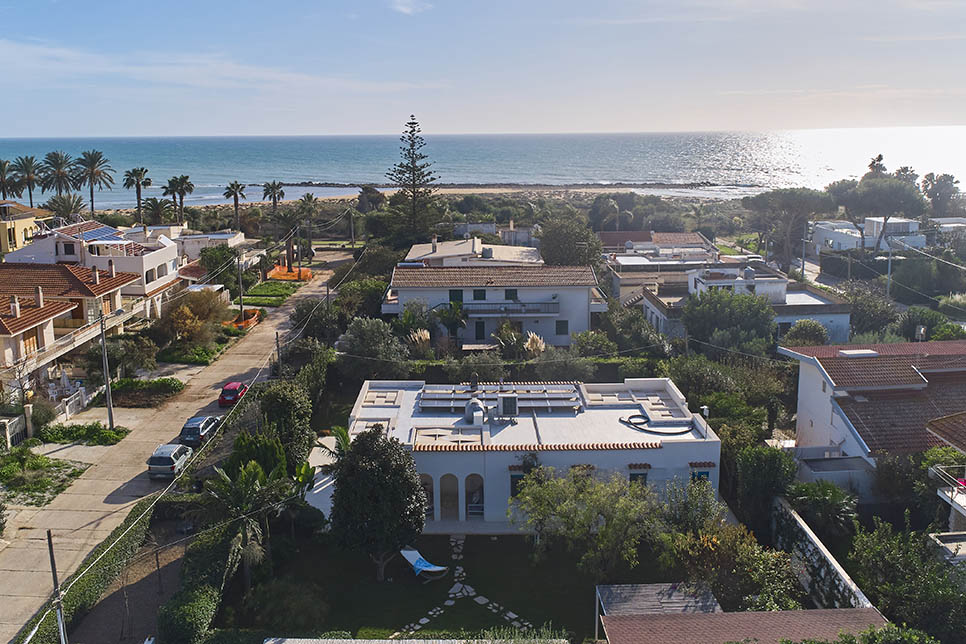 Calamosche beach
Nestled on the edge of the Vendicari Nature Reserve, set between two protective rocky headlands, pretty sandy Calamosche Beach is undoubtedly one of Sicily's most beautiful beaches. Think crystalline sea, silky soft sand and a backdrop carpeted in wild vegetation. Given that it's set around 1km from the car park, it's not the easiest beach when it comes to access, and we'd definitely recommend taking your own refreshments, so perhaps best avoided by families with young children.
Where to stay: Oasivera is a 5-bedroom villa set on the edge of the Vendicari Nature Reserve, just 200m from the beach.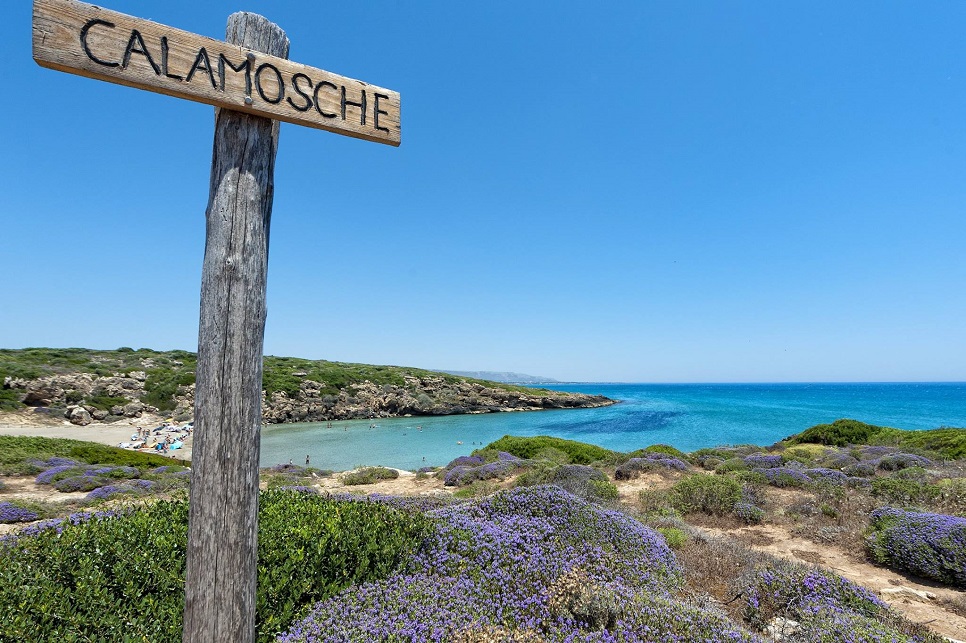 Lido di Noto beach
Quieter than some of its neighbouring beaches but featuring a stretch of sand of just under 1km, Lido di Noto offers a public and private section. You can park directly in front of the beach which makes it a good option for families. Along the 'lungomare', you'll find an excellent selection of cafés and ice cream shops.
Where to stay: Casa del Carrubo is a 2-bedroom villa (sleeps 5) with a superb garden, pool and hot tub, just 1km from Lido di Noto beach.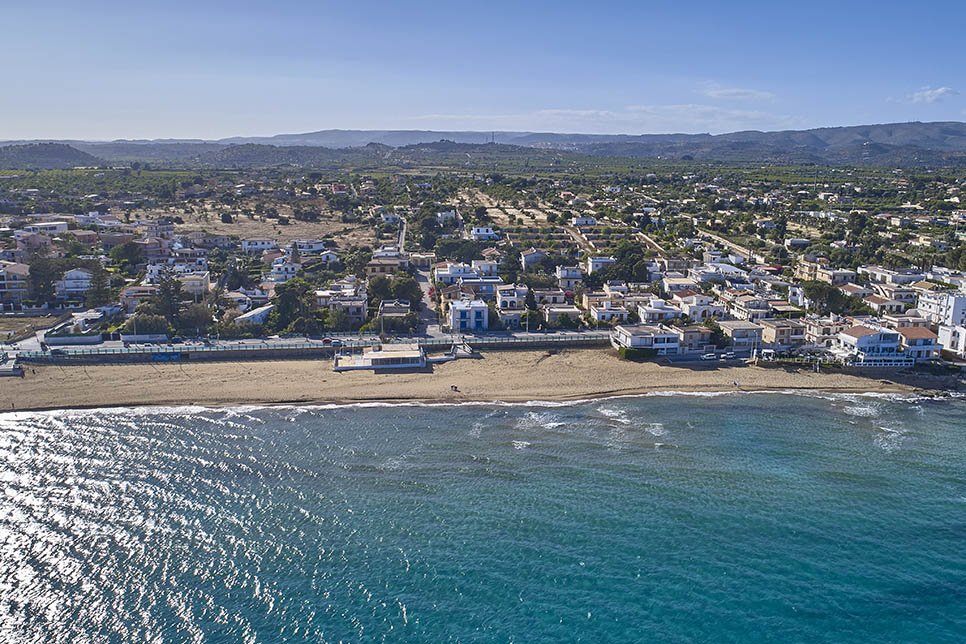 Fontane Bianche beach
Enjoy white sand and warm clear water at the lovely beach at Fontane Bianche. There's a reason why the beach is so popular with families: the gently shelving sea leads gradually into sparkling clear water making it ideal for young children, while for older children, there are canoes and pedalos. The 'lidi' offer showers, toilets, bars and restaurants.
Where to stay: At Villa Renata (sleeps 12), you can slip through the garden gate straight on to Fontane Bianche beach. The villa also has a private pool.