Summer in Sicily continues well into September so if you're unfettered by school holidays and looking for a romantic break for two, check out what's available on this sunny Mediterranean island.  While temperatures in northern Europe have generally started to cool down by early September, if you head south, you'll find yourself basking in warm sunshine on empty beaches.  Apart from the sunshine, there's plenty of opportunity for romantic sea view dinners, boat trips and leisurely strolls along the sea front and through atmospheric towns and villages. Read on to find out more and visit our collection of villas in Sicily for couples here >>
Villas and apartments for two
Get maximum privacy and independence by self-catering.  Choose from a vast selection of properties, ranging from one-bedroom beachfront cottages to sea-facing villas and apartments with private terraces. At Il Torrione, you're just a few steps from the beach and within easy reach of the magnificent city of Syracuse. Or opt for something slightly larger and you can have your own private pool and heated jacuzzi. Wherever you stay, you'll love the freedom of coming and going as you please, pottering around local markets and enjoying romantic dinners à deux.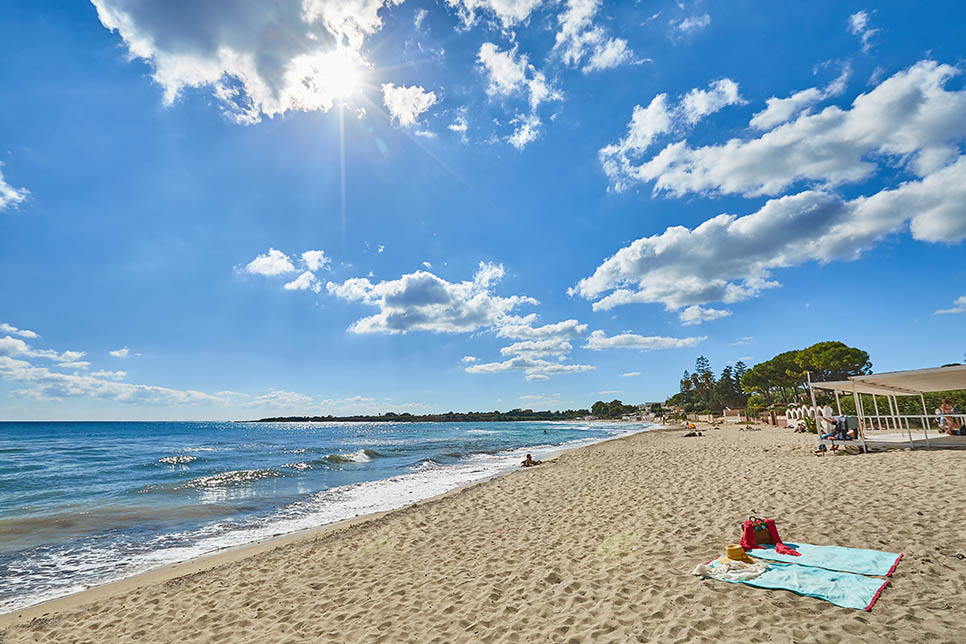 La Passeggiata
Dust the sand off your toes, rinse off the suntan cream and head into town for a leisurely stroll as the sun goes down. If you're staying near a seafront town like Cefalù, the 'lungomare' is the place to see and be seen. Elsewhere, head for the historic centre of town or the main piazza, linger over a gelato or aperol spritz and sit and watch the world go by.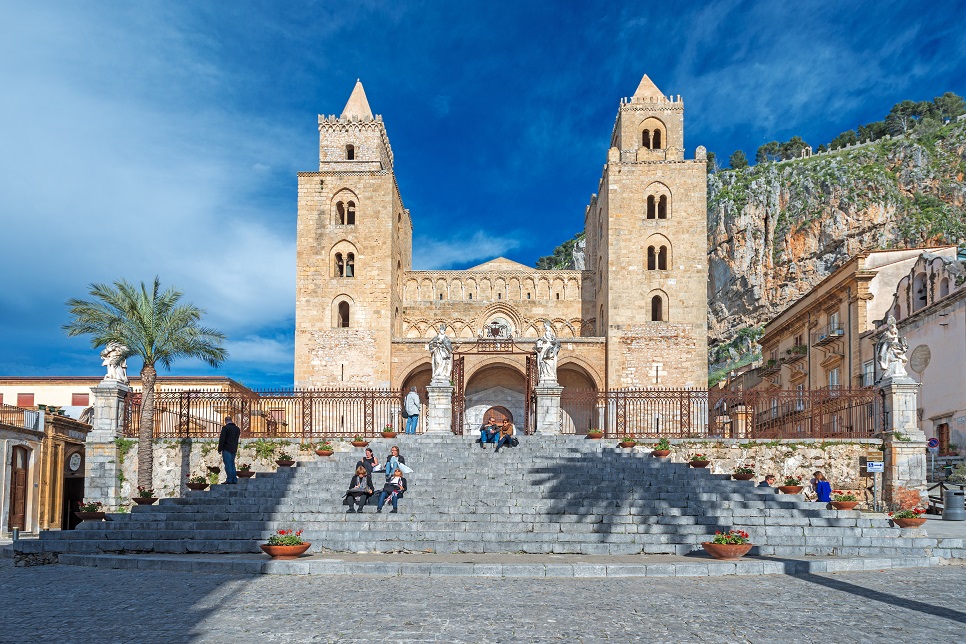 Boat trips and mini-cruises
A boat or sailing trip is the best way we know of whiling away the hours when you feel like taking a day out but don't want to get in the car. See the island from a completely different perspective, exploring the lava-swathed Ciclopi coast or glimpsing the Valley of the Temples from afar.  If you don't want to go too far, take a luxury cruise around the island's shores. Alternatively, hop on a mini-cruise to the Egadi islands from Marsala or to the Aeolian Islands from Milazzo.
Head for the mountains
Even if you're staying on the coast, the Madonie and Nebrodi mountain ranges are never too far away. Get away from it all with a day trip to the mountains where you can explore the spectacular landscapes and wander through hideaway villages. Escorted bike rides departing from Castelbuono will take you into the heart of some of Sicily's most stunning scenery. Further east, a mountain bike ride through the Alcantara Valley leads through ancient vineyards and orchards of hazelnut trees.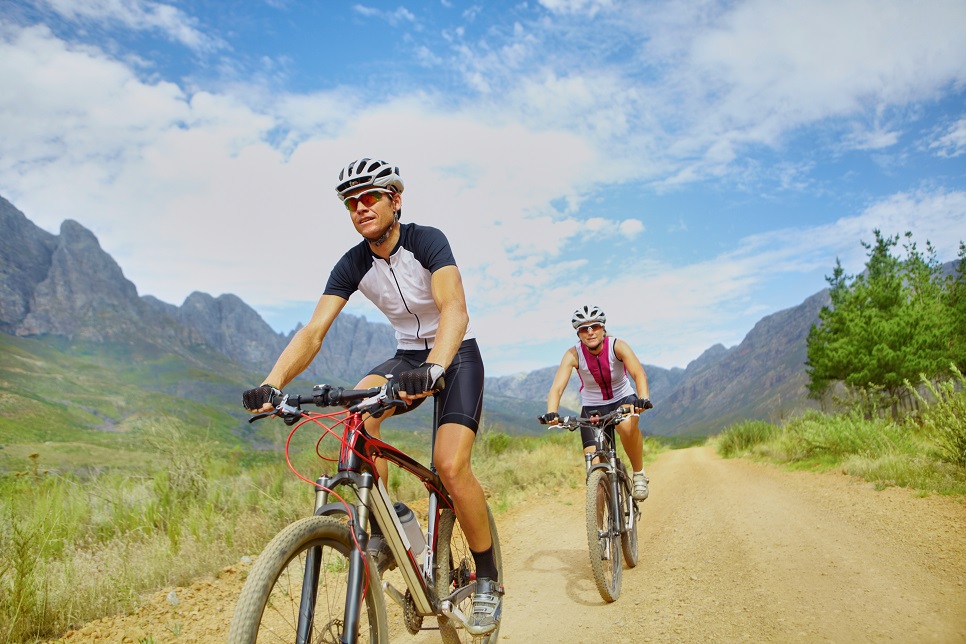 Walk in the footsteps of ancient civilisations
Sicily's history is a rich tapestry of mythology and cultures, the legacy of multiple invaders. Many sites are inextricably linked to romantic Greek myths and legends such as the Fountain of Arethusa in Syracuse.  Venus Castle, in the west of the island, is said to have been built on the site of the ancient Temple of Venus but equally impressive are the astonishing views from a town that stands a dizzy 750m above sea level.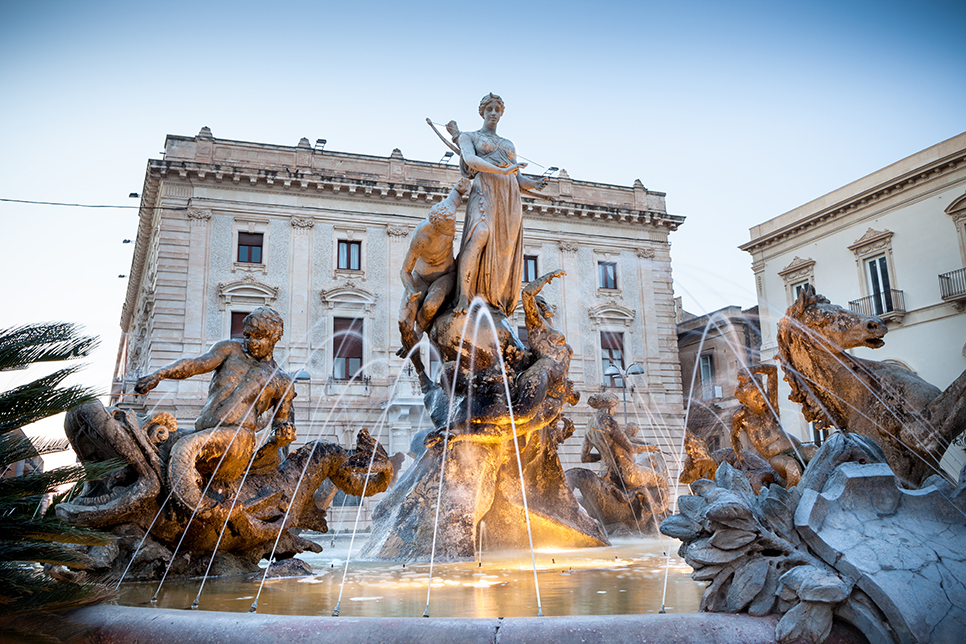 Watch the sunset
Stay in a villa with a sea view and the terrace is probably where you'll want to be at sunset. At Villa Stella, you can watch the sun go down over the Tyrrenian sea, or at Terrazza sul Mare, relax on the terrace at night and watch the blinking lights of the fishing boats out at sea.