Take a peek at our new family-friendly villas in south east Sicily
It's that time of year again, when we all dream of days filled with sunshine, and start planning a summer holiday that the whole family can look forward to. And to make it even easier for you to choose the ideal spot for your holiday, we've taken on several new brilliantly located family-friendly villas in Sicily that we know you'll love.
Great value at Lavinia, Scicli
There's plenty of room for a family of 6 at Lavinia, with 4 bedrooms, a living room, and a garden where you can relax on poolside terraces and watch the kids play in the pool or on the lawn. Better still, with prices starting at just €1250 for a week, the villa is excellent value for money.
For many families, the most important ingredients for a successful family holiday are simplicity, and the villa's proximity to the beach. If that's you, Lavinia's location – a mere 100m from the beach – increases the chances of having a relaxing break at least ten-fold. Wander down to Plaia Grande for a quick dip without having to think about piling the kids and armfuls of beach paraphernalia into the car. Having the beach on your doorstep means you can just go for an hour or so before retreating to the cool of your own garden for the hottest hours of the day. And, of course, older children will love the independence of strolling down to the beach on their own.
Actually Plaia Grande is just one of a whole string of local beaches, most with gorgeous soft sand and crystal clear water. On the days you fancy exploring further afield, choose from a selection of lidos where you can rent sun loungers and umbrellas, and also stop for a bite to eat at lunchtime.
Wind down in the early evening when temperatures dip and take a stroll in one of the local towns. Scicli, the nearest, is set amongst a rocky landscape peppered with caves. Dinner in a cave? Guaranteed to be a hit with the kids, particularly when pizza's on the menu.
A little further away, Ragusa Ibla is another must see. Here you'll find crumbling palazzos and churches perched haphazardly on the hillside and, once in the town, a maze of narrow streets and alleyways. Kids unimpressed? The little 'Trenino Barocco' is a fun way to see the main sights and keep the kids entertained. If that doesn't work, head for one of the gelaterias for a traditional Sicilian gelato or to the Giardino Ibleo which has a large playground and fountains.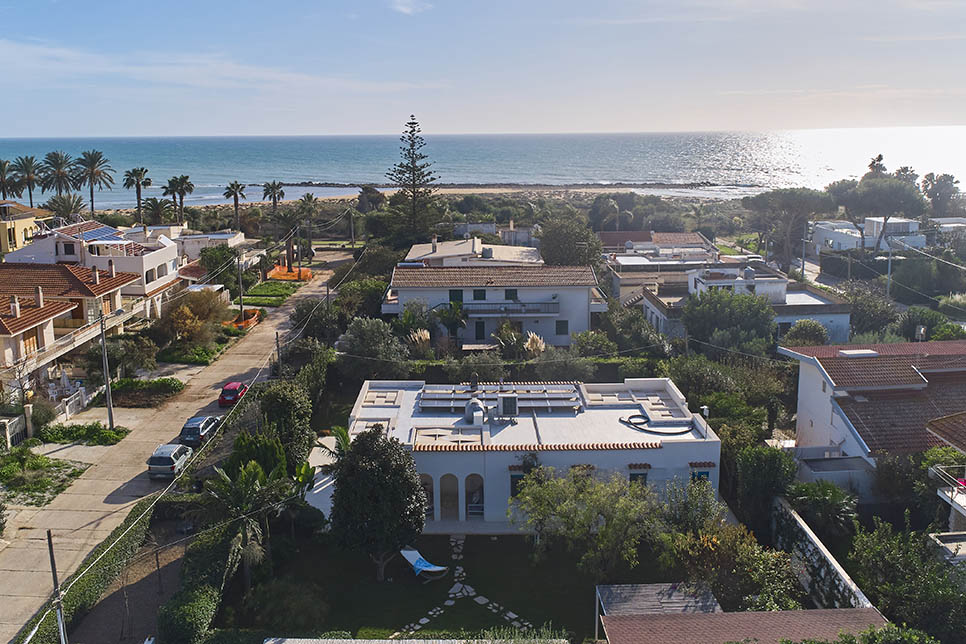 Stunning large pool at Scarlet, Modica
Another new addition for 2023 is Scarlet, a 3-bedroom villa for 6, set close to Modica on the far south easterly tip of the island. The elegant, newly refurbished villa comes complete with stylish furnishings in soft, neutral tones and lovely design features. Outside, a gorgeous veranda overlooks the larger than average pool, which provides families with older children with plenty of space for pool-based races and games, and is a sure fire hit with families with young children, thanks to the gently graduating steps.
Hop in the car to get to the beach, taking your pick from traditional lidos, free beaches and some delightfully picturesque spots such as Calamosche beach on the fringes of the Vendicari Nature Reserve.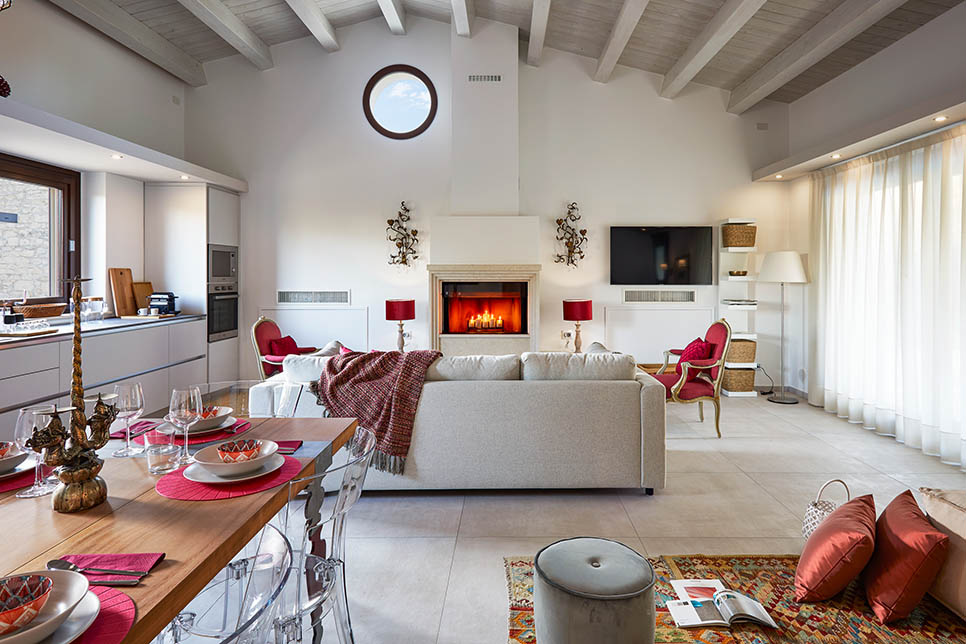 Family activities in south east Sicily
When you feel like a break from the pool and beach, you'll find plenty of things to see and do, and fortunately, not all family activities come at a price. While older children may want to try their hand at water sports such as snorkelling and diving excursions, or having a stab at learning how to make pizza or pasta, there are plenty of ways to keep the kids amused either for free or for very little.
Head into the one of the local towns and start with a gentle introduction to baroque art. As you stroll through the streets, have fun picking out the grotesque and rather comical faces carved by local stone cutters on the gorgeous baroque palazzi. Start with Palazzo Cosentini in Ragusa and the Palazzo Beneventano in Scicli, and the carved animals and mythical creatures on several of Noto's palazzi.
Whatever the age of your children, we bet you'll have no problem interesting them in a trip to Modica, which just happens to be home to Sicily's oldest chocolate shop, the Antica Dolceria Bonajuto. Admittedly, being somewhat grainy in texture, the chocolate is slightly different to the chocolate we're familiar with today, but what kids say 'no' to chocolate? We can almost guarantee this will be their most memorable place in Sicily!
Finally, provided it's not too hot, exploring caves and ancient ruins can be fascinating. The extraordinary Cava d'Ispica is a 13km river valley that was once one of the largest rocky settlements in Sicily. Walk along the gorge and discover thousands of years of history in a series of natural caves used for burials, religious ceremonies, dwellings and even a small Roman gymnasium.