The ultimate two-family villa in Sicily for rent!
Of all the things we've learnt over the years of organising villa holidays in Sicily, perhaps the issue that stands out most is the importance of space – and never more so than when the villa is for a small group of friends or two families. Let's face it, most of us appreciate being able to creep away to our own little corner, either inside or outside, even if just for a fleeting half hour.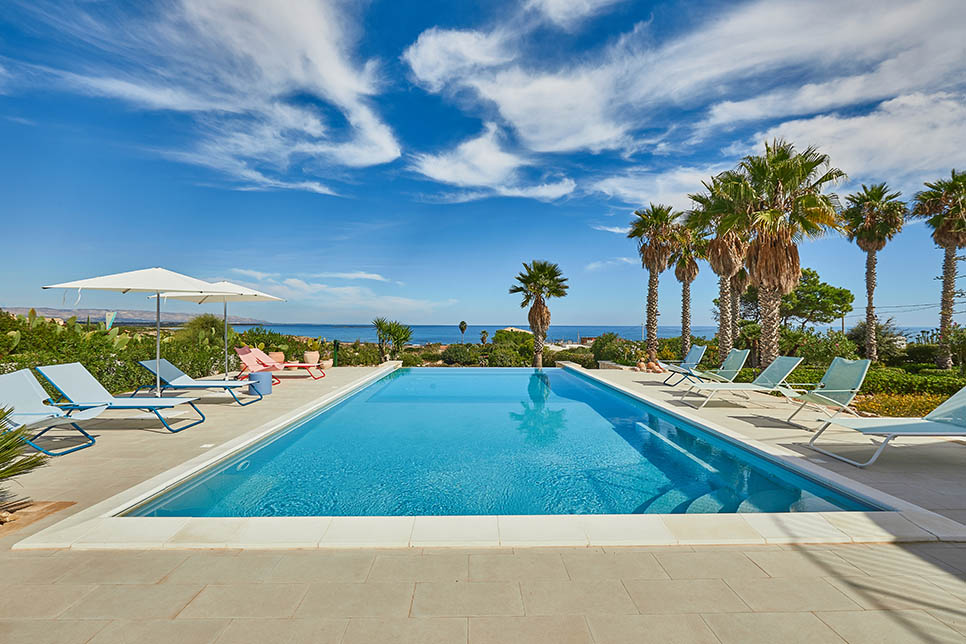 Which is why when a villa like Oasivera comes along, we know it's going to be popular! For starters, there's heaps of sunbathing space round the pool. Then add to that a massive 6,000 sqm of lawns and terraces, which means you can drift away from the party and find a sheltered spot under a palm tree for your afternoon snooze, or even pitch up in the shade of the vast covered veranda.
Still not sufficiently secluded? Sneak up the spiral staircase to the roof terrace for the ultimate 360˚ view towards the sea and across the natural oasis of the Vendicari Nature Reserve.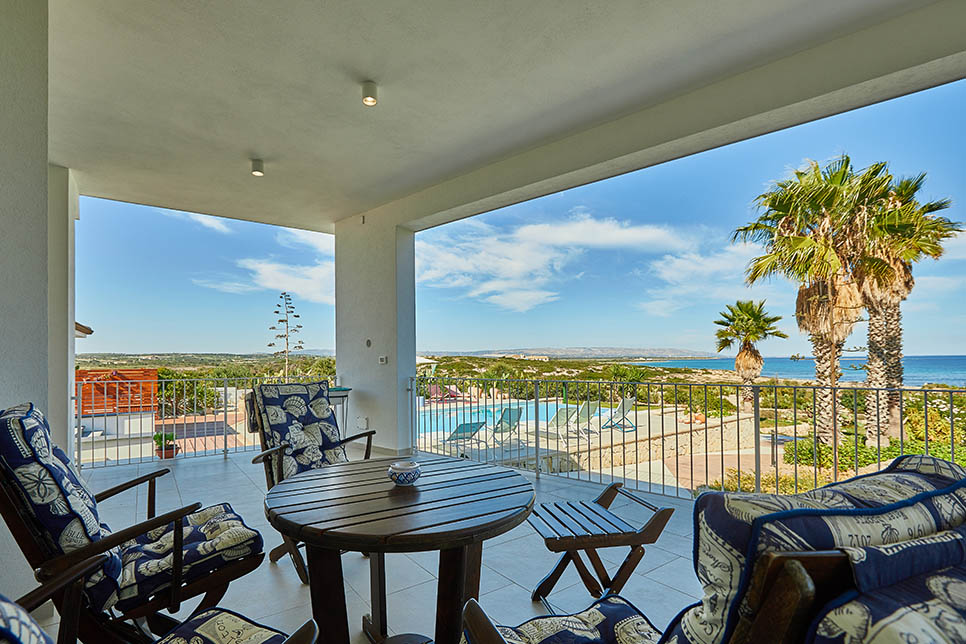 There's plenty of indoor living space too. The furniture in the living room is cleverly arranged in clusters, with a separate dining area should you prefer to eat indoors. From here, sliding doors lead on to a charming, tiled courtyard, accessed from the other side by the kitchen.  The perfect spot for your morning coffee! As for the kitchen, cooking for 10 is infinitely easier with plenty of surfaces and space to move around – and particularly when it's supplemented by a fabulous outdoor kitchen.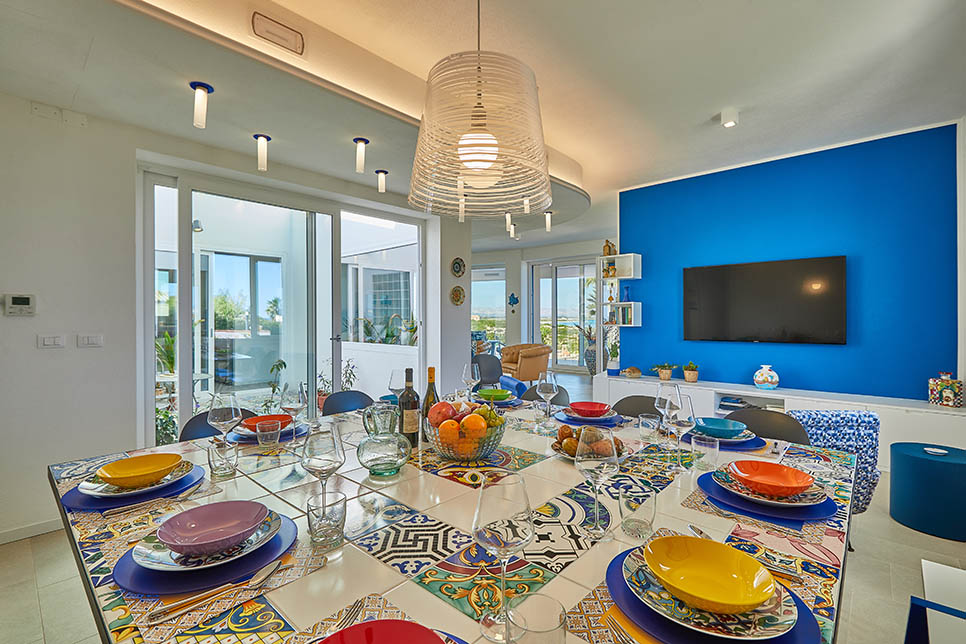 The bedrooms are also conducive to playing happy families. Three of the five bedrooms are ensuite, with a fourth bathroom shared by a double and a twin bedroom.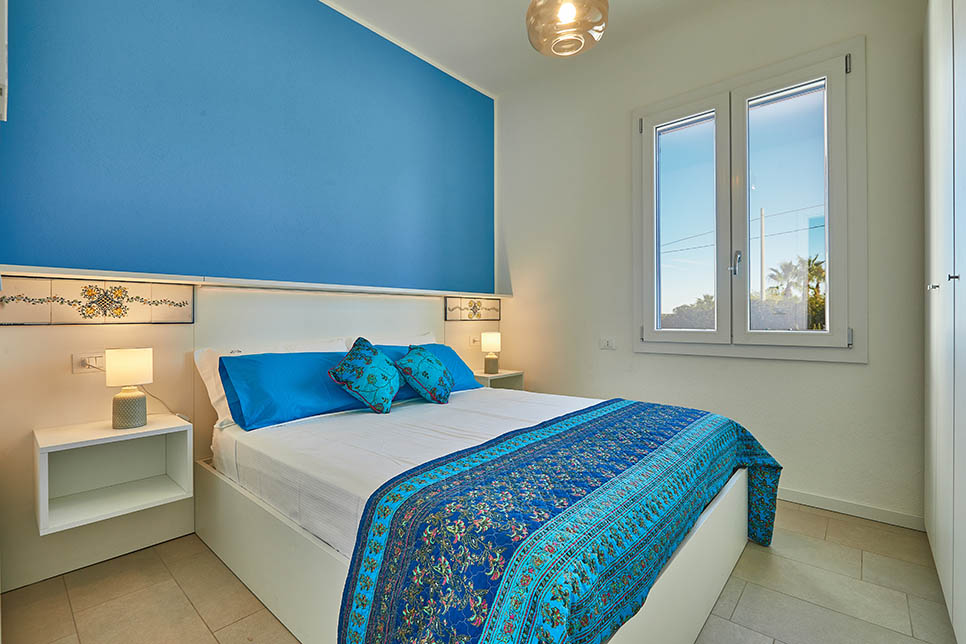 We also think you'll love the area. As with much of Sicily, you're never far from a glimpse of ancient history or an architectural treasure! In Oasivera's case, it's just 20km to the wonderful baroque town of Noto, and around an hour to Syracuse, Modica and Ragusa.
Last but not least, of course, you'll want to dip your toes in the water. The beaches on this south eastern tip are some of the best in Sicily – sandy and with wonderfully clear water – so it's worth venturing out to explore the coastline and the sandy bays that fringe the Vendicari Nature Reserve. But when you're feeling lazy, just wander down to the beach at the end of the road. After all, you are on holiday!
Read more about Oasivera and its local surroundings.