One of the most stunning natural sites to visit in Sicily is the Turkish Steps or the Scala dei Turchi. It is a rocky cliff on the coast of Realmonte and conveniently located only 15 minutes away from the temples in Agrigento. It is one of the best spots to relax and take a break from site seeing as well as to enjoy a nice dip in the ocean.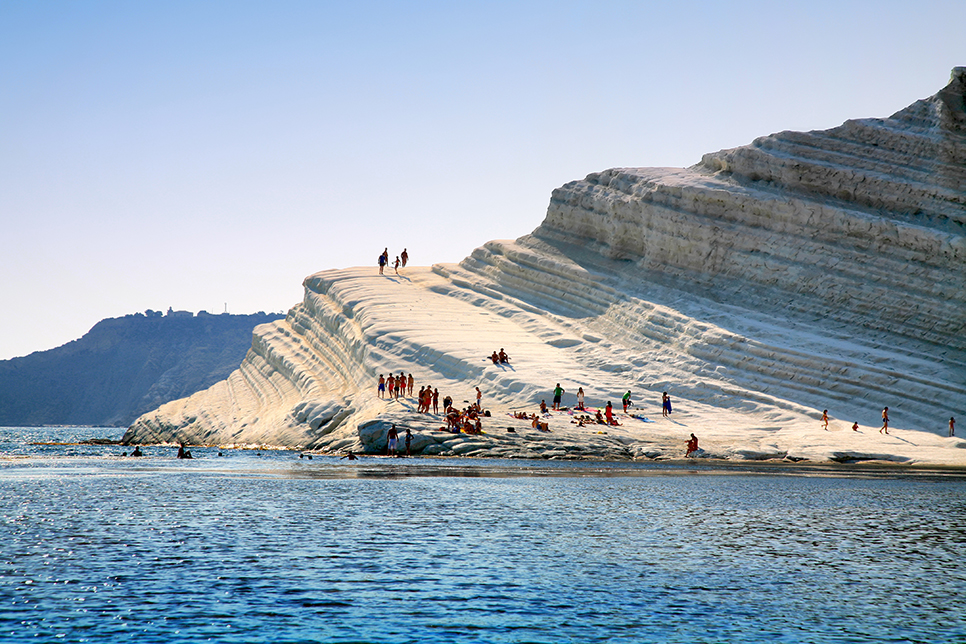 The Turkish Steps in Sicily are beautiful white cliffs that have eroded in a way that looks like a staircase sloping into the blue waters of the Mediterranean. It is an amazing spot to take photographs and to dive into the warm ocean off of the amazing white cliffs. You can walk along the cliffs or simply lie out and take in the sun on this truly unique geological formation.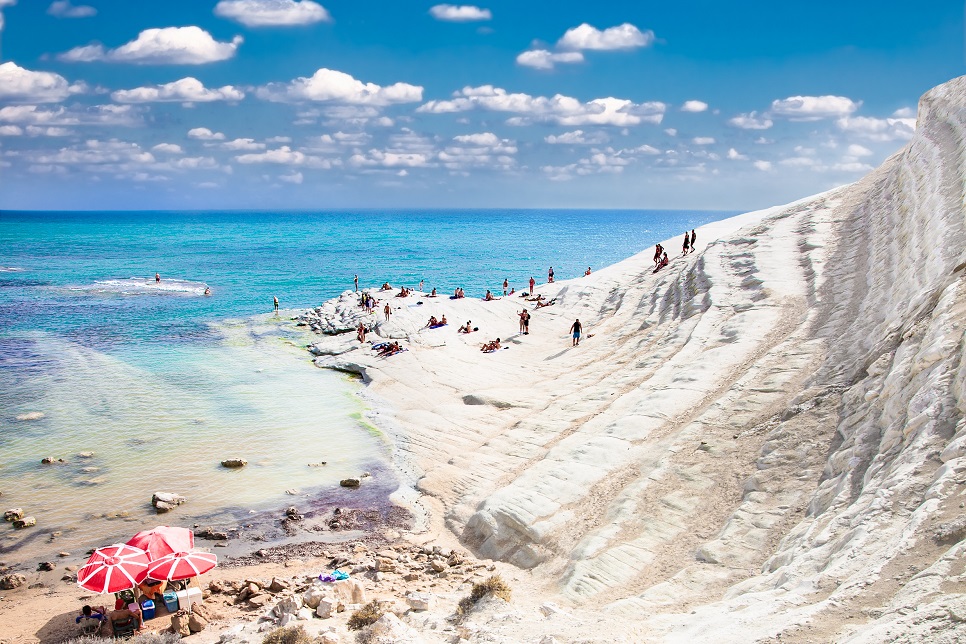 The name of the site comes from the Arab pirates who anchored their boats on the cliffs while they pillaged surrounding villages. The stone is specifically Marl which has eroded from the elements over the ages. The wet clay is supposedly good for the skin so many beach goers cover themselves in the sediment while they take in the sun. Think of it as a giant white natural lounge chair sloping into the ocean, which also has a clay spa built right in!
To get there you might as well take in the incredible temples of Agrigento. It is only an hour away from Palermo and an hour from Piazza Armerina. Do not miss out on this amazing site no matter where your journey takes you in Sicily. This natural wonder is a perfect place to absorb the rays, enjoy a romantic sunset or hike along the coastline. Maybe even take a nice bottle of Sicilian wine and just relax while looking at the incredible view!