Everything you need to know about Ragusa, Sicily
About Ragusa
If you're a Montalbano fan, you'll definitely be familiar with Ragusa, but even if you're not, this is a town that simply couldn't fail to impress. Showcasing some of Sicily's most memorable sights, Ragusa is one of the eight towns that make up the UNESCO World Heritage Late Baroque Towns of the Val di Noto.
The town is in fact split in two – Ragusa Superiore and Ragusa Ibla – and not surprisingly, some visitors to the area are initially confused as to which one to head for. In this guide to Ragusa, we'll introduce you to its main attractions and help you plan a day in the city, with some suggestions as to what to visit, see and do, and, of course, where to stay.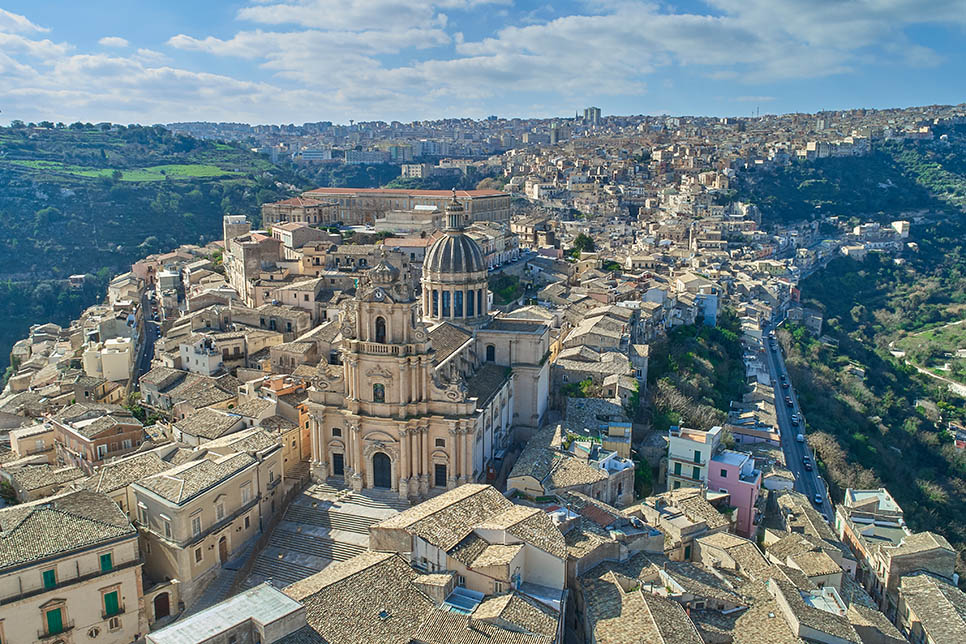 Where is Ragusa?
Ragusa is in south east Sicily, just a short drive from a long stretch of gorgeous beaches, and around 15km from the town of Modica and 26km from Comiso airport.
Should I visit Ragusa Superiore or Ragusa Ibla?
The two very distinct areas in Ragusa – Ragusa Superiore and Ragusa Ibla – are separated by a deep ravine, the Valle dei Ponti.
Ragusa Superiore is the newer modern town and where you'll find all the usual amenities, including bus and train stations, shops, bars and restaurants. However, alongside the modern services, you'll also find plenty of architecturally interesting sights.
But it's in Ragusa Ibla that you'll find the truly eye-catching views, and the instantly captivating streets and piazzas. This is Ragusa's historic centre, perched on a hilltop with views of the Monti Iblei, and a must see spot for anyone interested in the region's fascinating history and baroque architecture.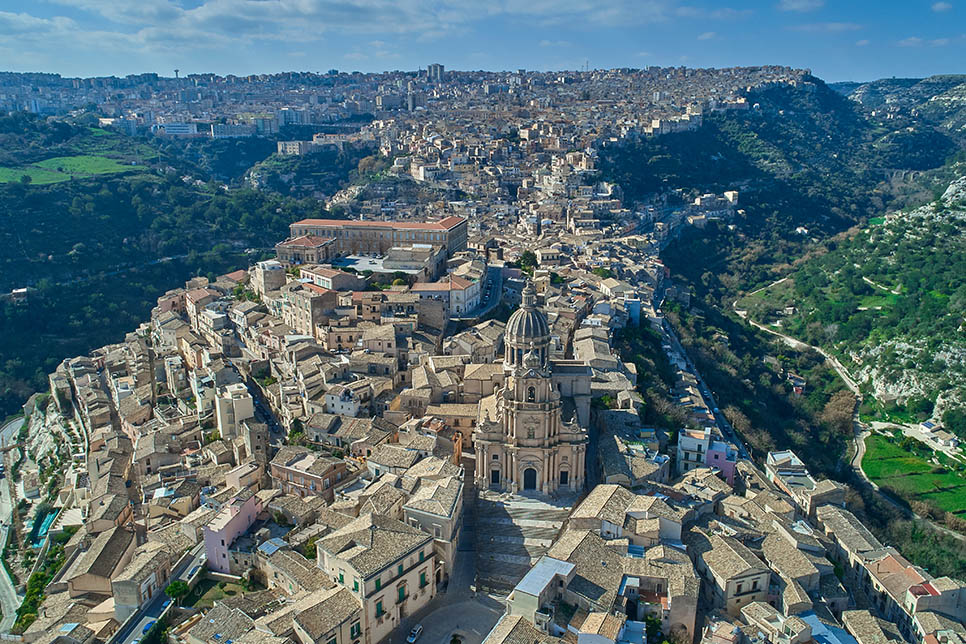 History of Ragusa
Ragusa was one of the Val di Noto towns which, alongside neighbouring Noto, Modica, Scicli, Caltagirone, Palazzolo and Catania, was flattened by the terrible earthquake that hit the region in 1693. The subsequent reconstruction resulted in the magnificent baroque buildings that can be seen today.
However, while many of Ragusa's inhabitants rebuilt on the same site, the town's wealthier citizens decided to build a new town, Ragusa Superiore, on a higher site. It wasn't until 1926 that the two towns merged into what is now the main town of the province.
What to see in Ragusa
Ragusa Superiore
Rosario Gagliardi's impressive 18th century Cathedral of San Giovanni Battista is the main attraction in Ragusa Superiore. Head up the 129 steps in the bell tower for some striking views but enjoy exploring the elegant streets and imposing palazzi, and particularly the Corso Italia which leads to Ragusa Ibla.
Be sure to visit the Chiesa di Maria delle Scale in between Ragusa Superiore and Ragusa Ibla, accessible via a steep stone staircase and worth a stop for the views alone.
Ragusa Ibla
You'll find plenty of churches in Ragusa Ibla too but it's the winding streets and alleyways and the pocket-sized piazzas that are the instant hit with most visitors. This is a place to explore while simply wandering, gazing into hideaway courtyards and upwards to elaborately sculpted balconies.
The main attraction is the town's cathedral, the Duomo di San Giorgio, set in a lofty spot in the heart of the old town and within sight of the Piazza Duomo 36 apartment.  Other top sights include the dazzling majolica dome of the Chiesa di Santa Maria dell'Itria, dating back to the 14th century, and the baroque façade on the 18th century Chiesa di San Giuseppe.
Take time out in the Giardino Ibleo, a pleasant leafy green space with views across the surrounding valleys.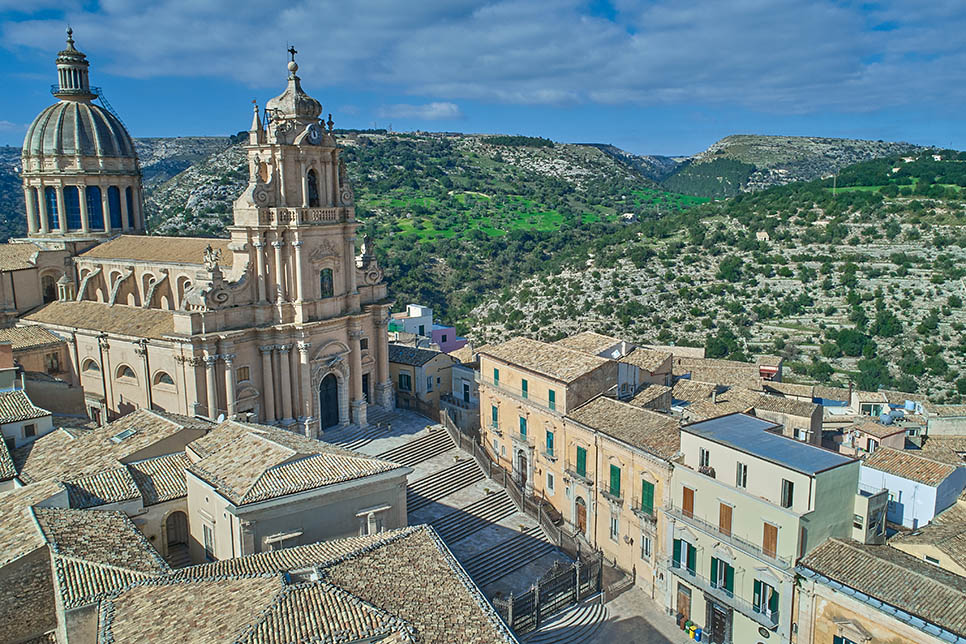 Facts about Ragusa
Ragusa and Montalbano
Many of the scenes depicting the town of Vigata in the Montalbano TV series are filmed in and around Ragusa. Several of the panoramic shots that span across Ragusa Ibla are taken from the Chiesa di Maria delle Scale, and the streets around Piazza Duomo also feature heavily. The nearby 'Il Circolo di Conversazione', an 1850 neoclassical style building, appears in several episodes, as does the Giardino Ibleo.
If you want to enjoy lunch Montalbano-style, head for the 'A Rusticana' restaurant which was used as a film location for the Trattoria Da Calogero in the early episodes. The location subsequently switched to 'Enzo a Mare' on the seafront in Punta Secca in later episodes.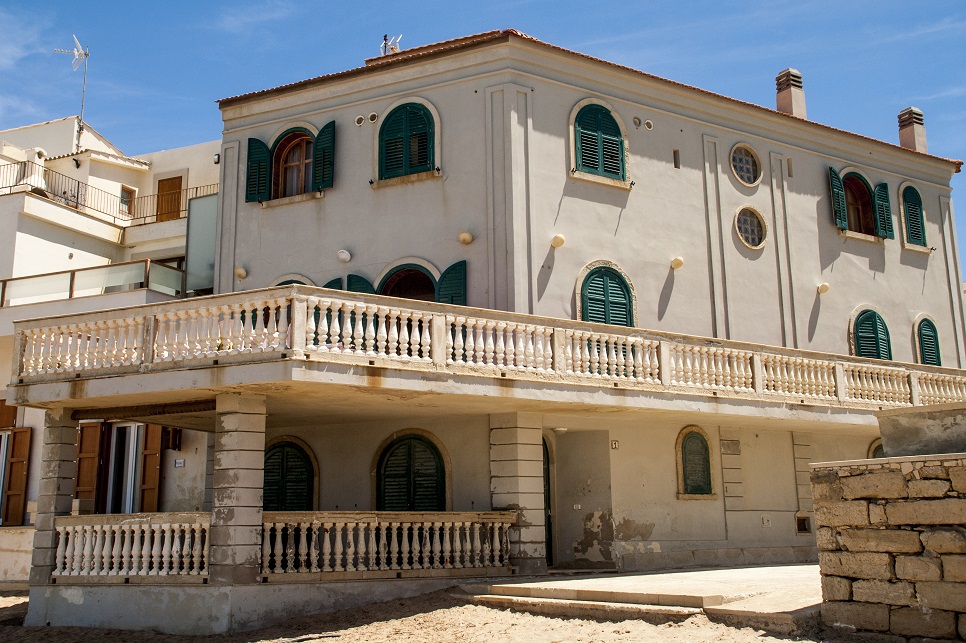 Festivals
Celebrations fill the town on two occasions each year. The Estate Iblea is a summer cultural festival with a comprehensive programme of art and music that runs from July to September. The Ibla Buskers Festival in October in Ragusa Ibla welcomes street artists from all around the world for 3 days of festivities packed with performances from acrobats, jugglers, actors, tightrope walkers and magicians.
Eating out in Ragusa
You can be sure of eating well in Ragusa, whether in your home or a local restaurant. If you're staying in a large villa such as Rocca di Pietra, getting a local chef to come in and cook for the group is an excellent way to sample the local cuisine in the comfort of your own home. However, you'll also find a large selection of moderately priced restaurants and trattorie in Ragusa Superiore and Ragusa Ibla.
The town is also renowned for its fine dining, offering a choice of 3 Michelin-starred restaurants, including Duomo and La Locanda di Don Serafino.
Last, but certainly not least, be sure to grab a gelato at Gelati DiVini, the top ice-cream spot in Ragusa Ibla.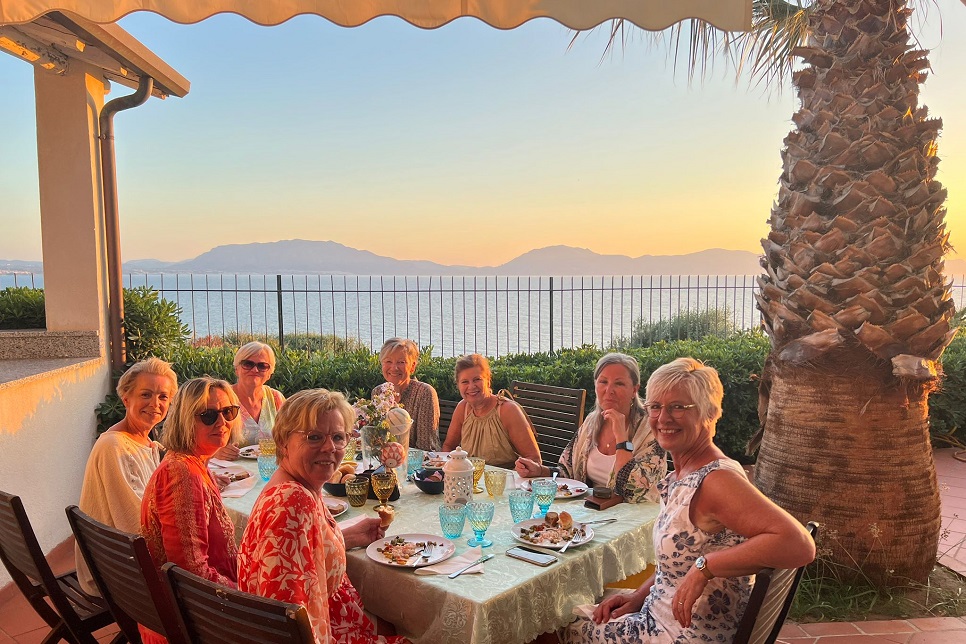 Visiting Ragusa
How to get to Ragusa
There are regular buses from Syracuse, Noto, Modica and Agrigento, in addition to Marina di Ragusa. If you prefer the train, you'll find connections from Ragusa, Noto, Syracuse, Modica, Vittoria and Gela. Bear in mind, of course, that the main bus and train terminals are in Ragusa Superiore.
However, if you're heading straight for Ragusa Ibla, you'll probably find it easier to travel by car. There's a large parking area just under the walls of Ragusa Ibla and from there, it's just a short walk into the historic centre.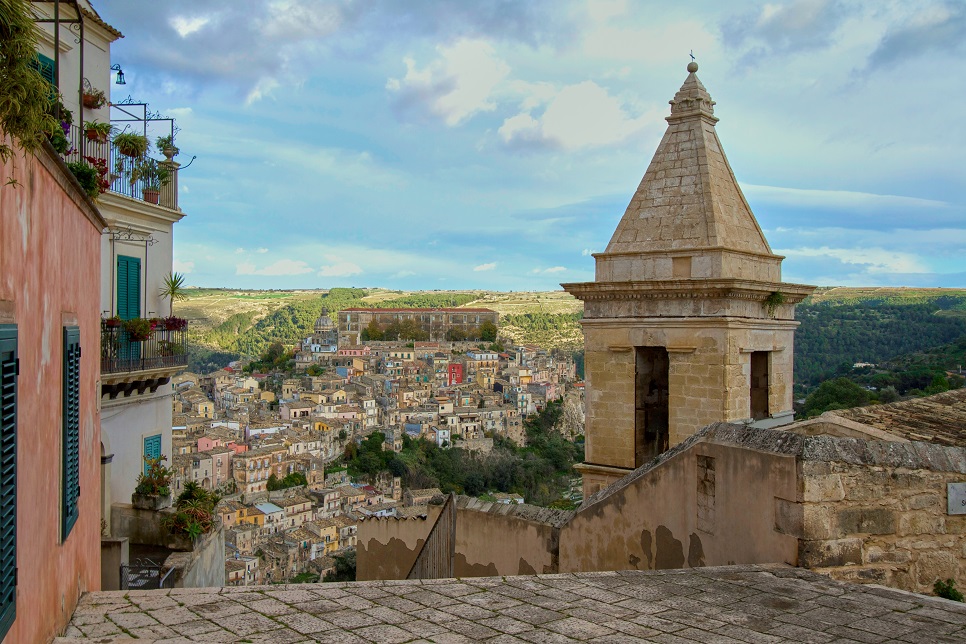 Staying in or near Ragusa
Staying in the heart of Ragusa Ibla old town is a wonderful option if you're on a short break and want to explore without getting in the car. If you're tempted by rural views, Rocca di Pietra is a spacious 6-bedroom villa with a private pool, perfectly located for trips to the beach or Ragusa and the other baroque Val di Noto towns. For a truly coastal stay, Villa Flora is literally minutes from the beach at Marina di Ragusa. For more inspiration, visit our full list of villas and holiday homes near Ragusa