10 of the best things to do in Sicily in winter
Most of us think of Sicily in terms of sunshine and beaches, so a winter holiday on the island may sound counterintuitive, but there are also plenty of things to do and reasons for visiting Sicily during the winter months. November to March is naturally low season which brings the obvious benefits of great value for money and very few tourists. And as well as being the best time to explore Sicily without the crowds, this is the period when you'll get the most authentic experience.
In terms of the weather, you'll find snow and skiing opportunities at high altitudes in the mountains, and an occasional sprinkling of snow which adds a fairytale quality to mountain villages such as Petralia Sottana and Polizzi Generosa. Elsewhere, however, temperatures veer from mainly mild to pleasantly warm, with crisp, fresh sunny days if you're lucky, and the added bonus of lingering over a frothy cappuccino under a heater on an outside terrace.
Christmas in Sicily is a time of traditional family celebrations, with the magic kicking off on 8 December, the feast of the Immaculate Conception, and continuing until Epiphany on 6 January. During this time, the streets are filled with the smell of roast chestnuts wafting from street stalls, and nativity scenes brighten up churches and streets. But if you're tempted to visit Sicily during the winter months, you'll see from our list that the island also has plenty going for it during November and the weeks following Christmas.
1. Visit a nativity scene
You'll find nativity scenes in most towns and villages throughout Sicily, in churches and in public spaces. In Erice, alongside craft and food stalls, nativity scenes dot every corner of the village and fairy lights illuminate the route up to the castle.
Living nativity scenes (presepi viventi) are another feature of Christmas in Sicily. Amongst the more spectacular are those set amongst the rugged cliffs and catacombs at the Cava d'Ispica, and at Custonaci near Trapani. In the southeast, the baroque centre of Ragusa is transformed into a giant open air nativity scene and in Syracuse, the living nativity scene at Monte Belvedere is set against the backdrop of the Chiesa di Sant'Anna, accessed via a winding path through the rocks.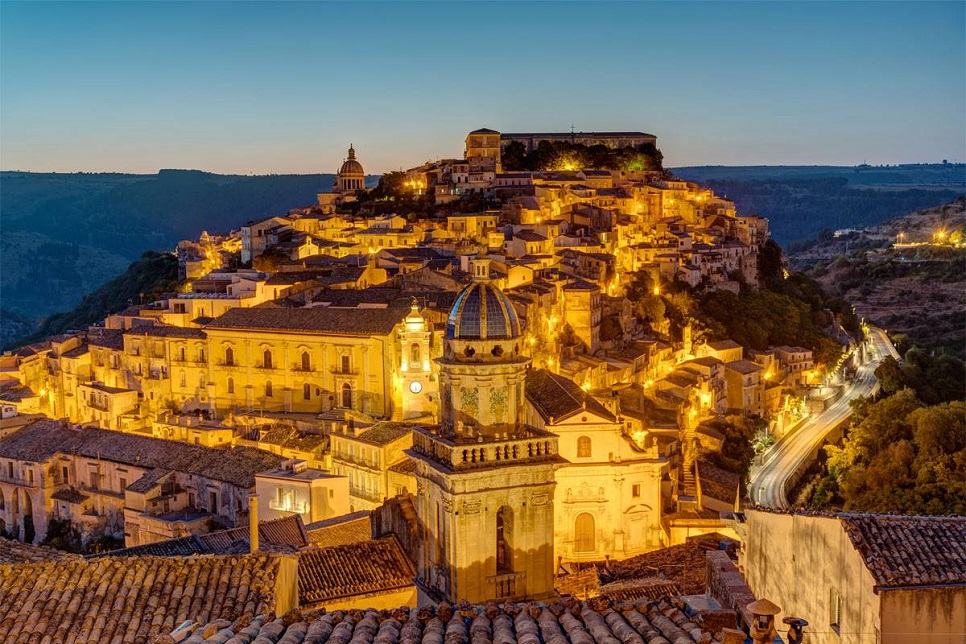 2. Cosy up by the fire
Buildings in Sicily are mainly built to keep cool so having a good central heating system is essential, and an open fireplace a definite bonus.
Return from a day of sightseeing in Trapani and Erice and snuggle up round the contemporary fireplace at the heart of the main living room in Case Fil. And, ideal for those cosy evenings with the whole family, there's even a piano!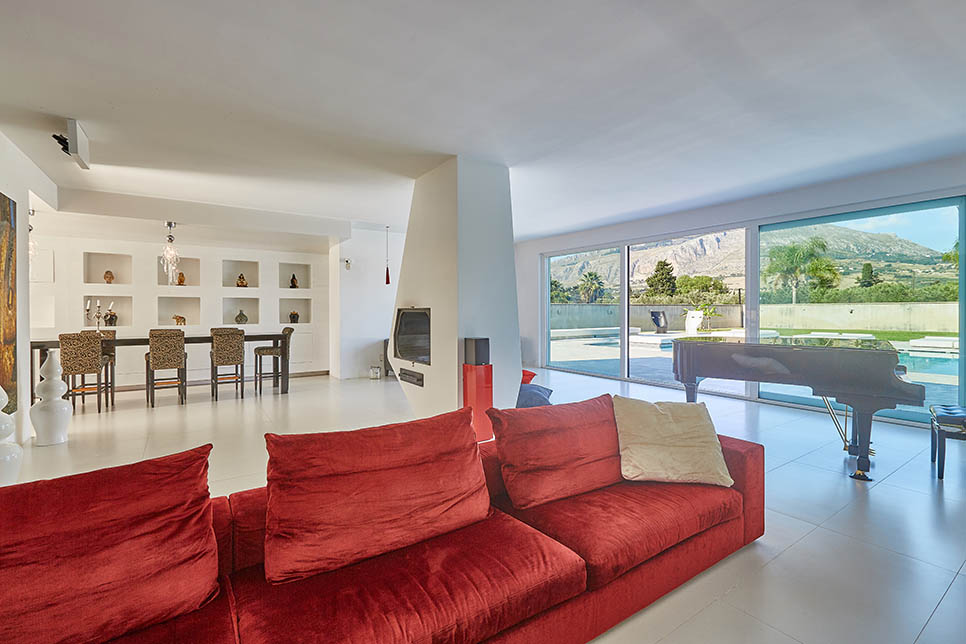 3. Shop in open air markets
It's always fun to stock up on Christmas goodies in another country during the weeks leading up to Christmas, and the open-air markets in Sicily are no exception. You'll find Christmas markets in all towns and villages, with the largest naturally in Palermo and Catania. In Catania, twinkling lights and Christmas-themed stalls line Via Etnea, while in Palermo, you can choose between dedicated Christmas markets and the more traditional market stalls of Vucciria and Ballarò. At the Christmas market in Capo d'Orlando, festivities include concerts, and artisan food and craft stalls.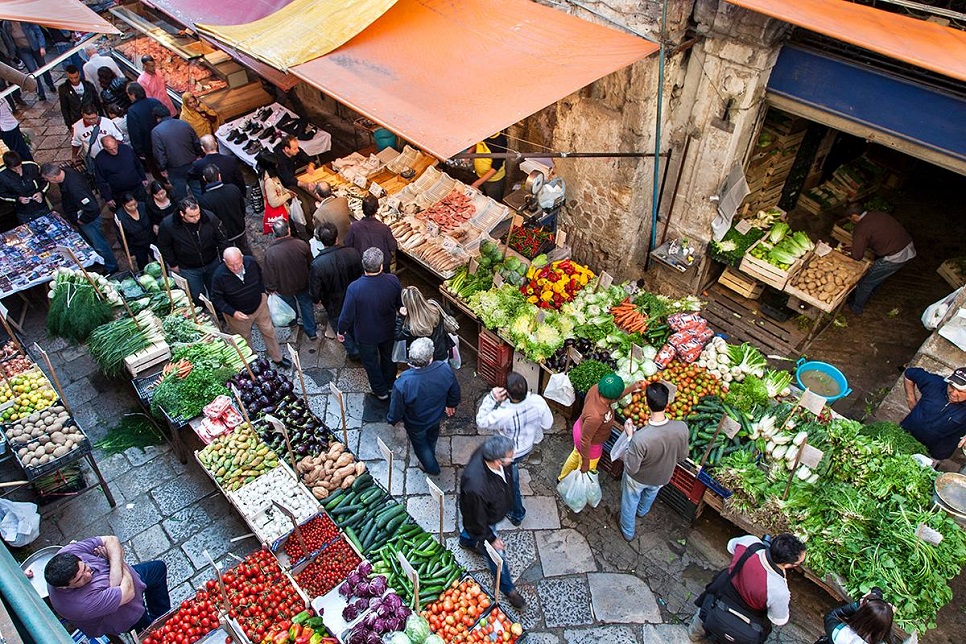 4. Go to the opera
The Teatro Massimo in Palermo is the world's third largest opera house and also one of its most beautiful. In truth, it's worth a visit at any time of year but during the winter months, it takes on an even more magical ambience, ablaze with fiery red poinsettia and twinkling lights. The 2023/24 winter opera and ballet programme include I Capuleti e I Montecchi, Biancaneve (Snow White) and Rigoletto.
Glicine Cottage, just outside Palermo, is an excellent base if you want to explore Palermo's markets, UNESCO World Heritage sites and take in an opera.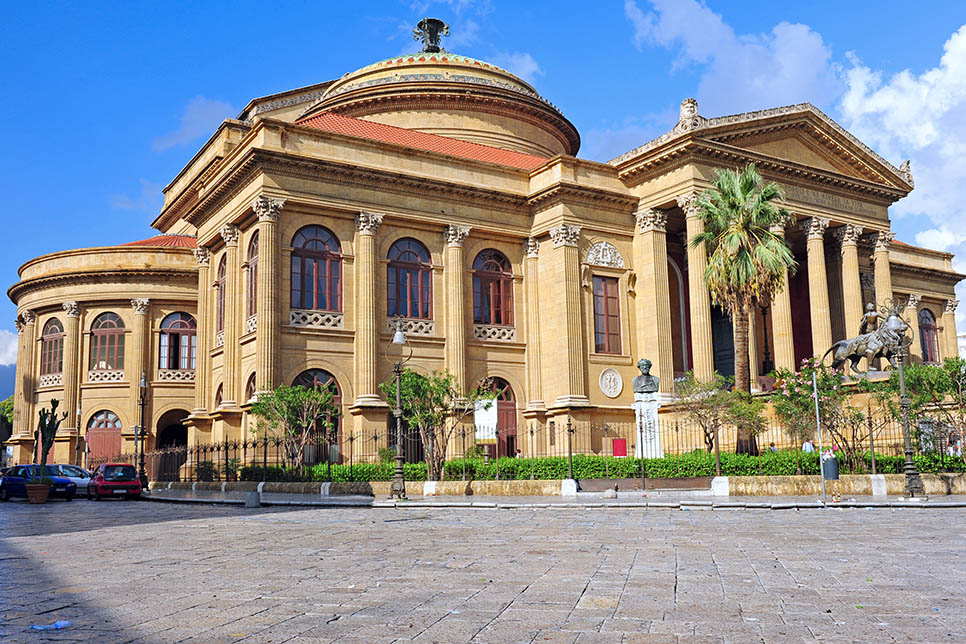 5. Panettone – taste the real thing
We're all familiar with the Christmas sight of supermarket and café shelves piled high with panettone. Certainly, in Sicily, panettone is an intrinsic element of Christmas. Which makes a visit to the producers of some of the world's best-known panettone, packed with the very best local ingredients of pistachios, oranges, almonds and Modica chocolate, a must. Head away from Sicily's northern coastline and into the hills to the medieval village of Castelbuono where you'll find Fiasconaro's pasticceria piled high with this delicious buttery, fruit-studded sweet bread.
6. Indulge in seasonal food
If there's any secret to great Sicilian food, then it must surely be seasonality. Come the winter months, out go juicy nectarines and apricots and in come mandarins and oranges, leafy greens such as chard, cauliflower and spinach. Take advantage of the lively street food scene in Palermo to stock up on seasonal produce, grab a comfort-packed 'arancina' and browse market stalls piled high with walnuts and other goodies.
You'll also find typical Christmas fare in the shops, with pasticcerie heady with the aroma of traditional gastronomic sweet treats such as 'buccellati' (biscuits wrapped around a filling of dried figs, lemon, cinnamon and nuts).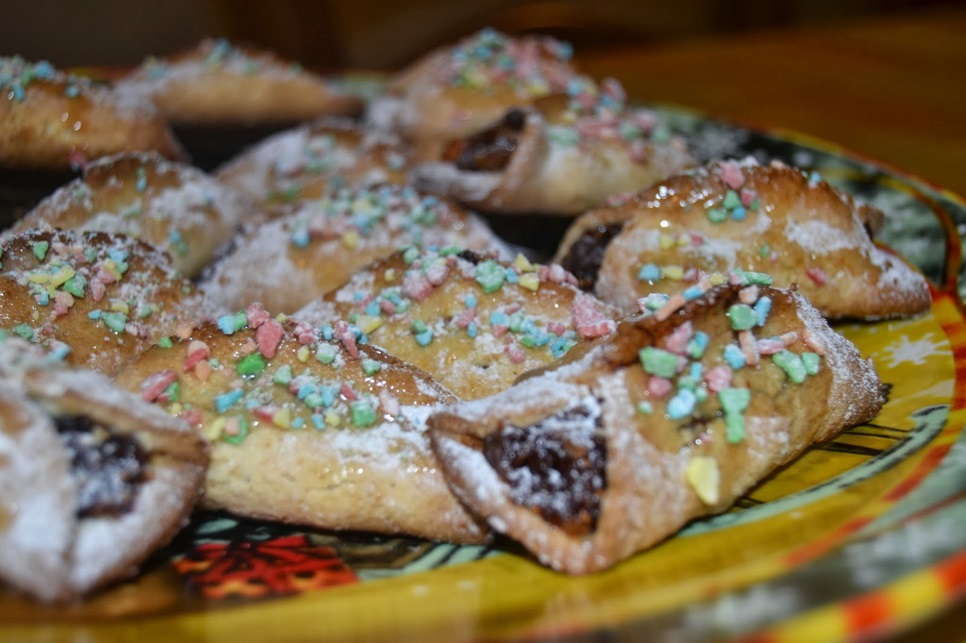 7. Watch a Christmas procession
If you've visited Sicily at Carnival or Easter, you'll know that the island certainly knows how to organise spectacular processions! Watch one of the island's most vivid processions in Syracuse where the Festa della Santa Lucia lights up the city streets on 13 and 20 December. The procession through candlelit streets starts in Piazza del Duomo and progresses to the Chiesa di Santa Lucia.
8. Take in the sights
Staying close to Palermo will provide endless sightseeing opportunities, from the UNESCO World Heritage sites in the city to those in neighbouring Monreale and Cefalù. Villa Cecilia Trabia provides an excellent base for all three locations and is within walking distance of the shops and restaurants in Trabia. The villa estate is also close to the magnificent Christmas nativity scenes in the medieval town of Termini Imerese.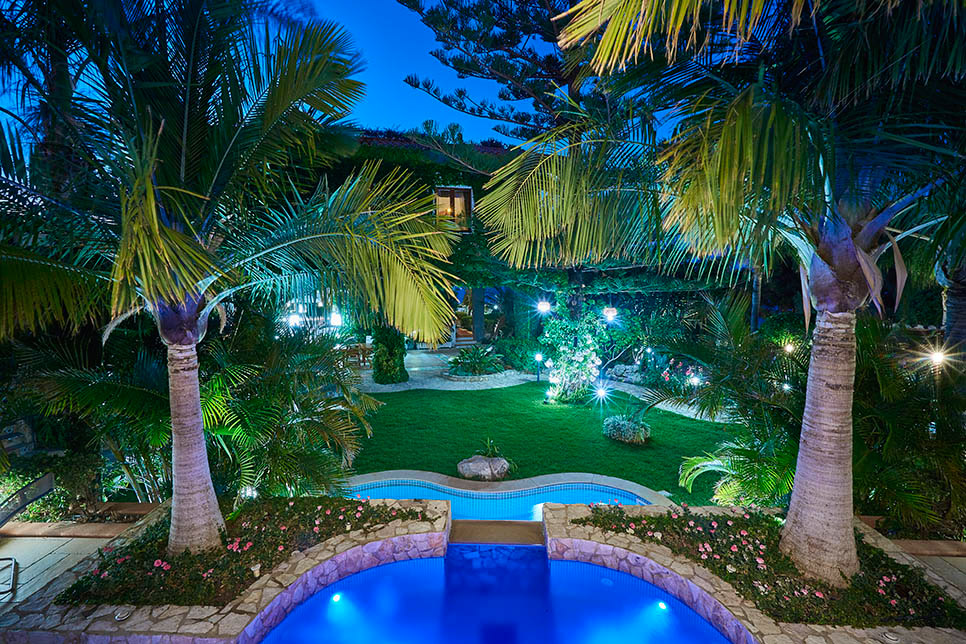 9. Visit the mountain villages
During the weeks leading up to Christmas, it's not just the streets of Palermo and Catania that are packed with festive cheer. Head into the hills to experience some wonderfully evocative scenes. In the Madonie mountain range, Petralia Soprana comes alive with biblical-themed video and light shows and in Nicolosi, on Etna's slopes, you'll find markets, wooden chalets and a unique mountain atmosphere.
10. Ski in Sicily
Ski in Sicily – really? Actually, the ski area on the southern side of Mount Etna is Italy's smallest ski region. The area has five ski lifts covering 10kms of pistes that offer the opportunity to ski with views of the Aeolian Islands! Sicily's other main ski area is in the resort of Piano Battaglia in the Madonie mountains where there are just under 5km of ski terrain extending over 4 slopes, with 3 ski lifts.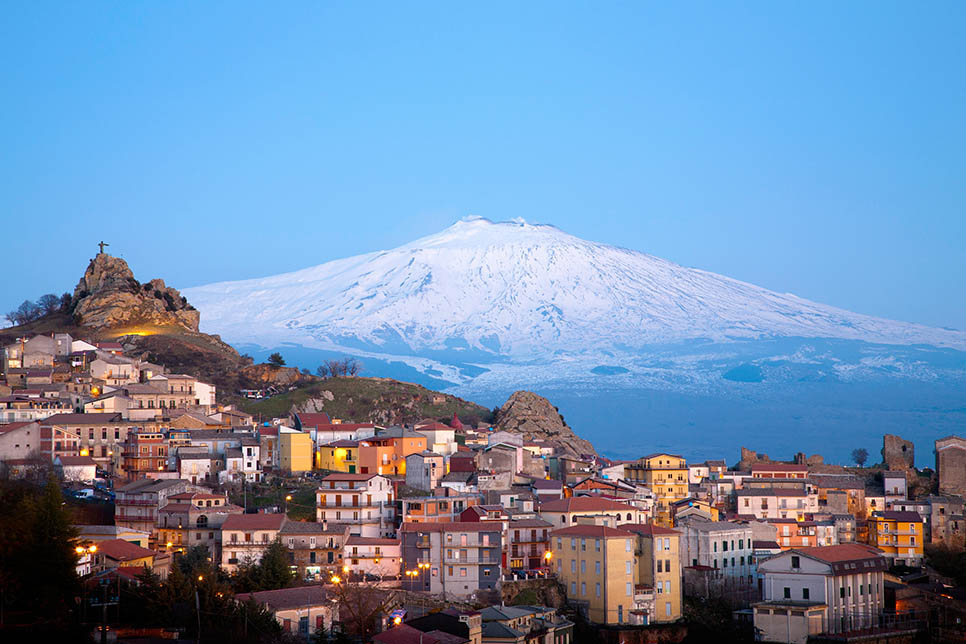 Christmas celebrations end on 6 January, Epiphany, when children anticipate a visit from La Befana who traditionally brings a gift or lump of coal, depending on whether they've been good or naughty. But it's not long until the first signs of spring emerge, and with it more festivities. The Sant'Agata festival in Catania at the start of February is swiftly followed by Carnival celebrations and, in Agrigento, the Mandorlo in Fiore celebrations (almond blossom festival) marking the start of spring.