6 reasons to holiday in Sicily this spring
Why wait for June or July for a hint of sunshine? While northern Europe might still be in shiver mode, get an early taste of summer with an Easter break in Sicily. What better way to spend Easter than lingering over cappuccinos at pavement cafés and feasting on the daily catch overlooking the ocean? Alongside the warm sunshine, you'll find spectacular Easter parades and processions, delicious food, and shop windows crammed with wonderful displays of Easter goodies.
Spring sunshine
While Easter sunshine can be a bit hit and miss in northern Europe, April temperatures in Sicily can creep up into the early 20's, promising up to seven heaven sent hours of sunshine a day. For the best chance of heat, head as far south as you can go. South east Sicily sits at the same latitude as north Africa so if you're lucky, you'll get a couple of hours by the pool or on the beach. Do be prepared, however, for cooler evenings and also for chilly water temperatures as the sea won't yet have been warmed by the summer sun.
Choose from our new collection of villas in and around Modica, Scicli and Pozzallo on the south east coast. Naive, Emanto and Soave (sleep 6-8) offer great value and have their own pools and easy access to the beach and the baroque towns of the Val di Noto.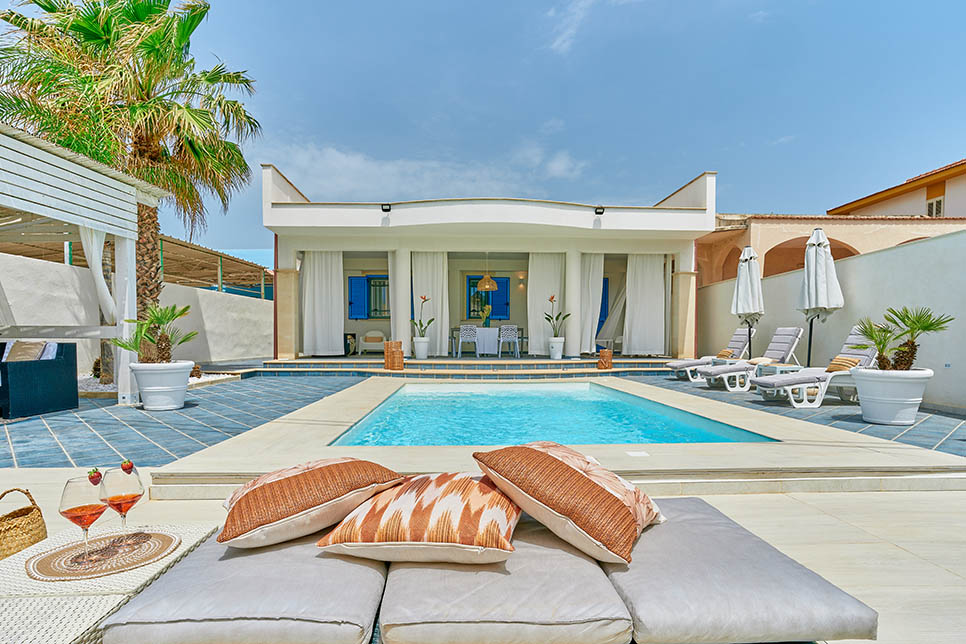 Easter bargains
The prospect of the warmth of the summer sun isn't the only reason to holiday in April. Villa prices in spring are significantly lower than in July and August which means a much smaller dent in your holiday budget. If you're planning on travelling on a Saturday, then flight prices will still be inflated but villa arrival dates tend to be more flexible during April, allowing you to choose a more reasonable midweek flight.
You'll also find special promotional savings on selected villas. Save 20% on the usual price at Il Piccolo Casale, a villa for 6-8 people on Sicily's north coast.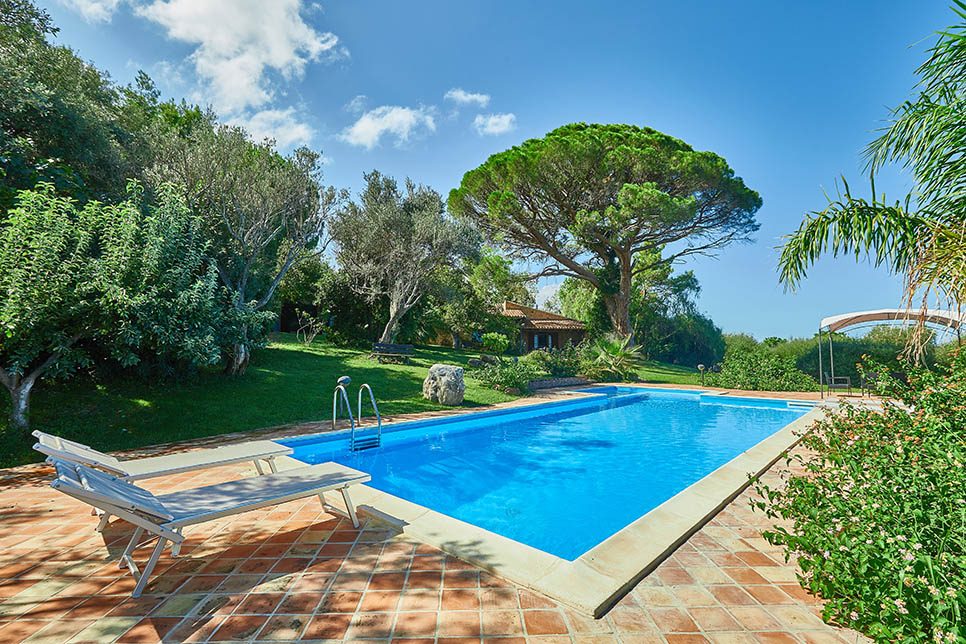 Easter processions
Visit Sicily in April and you'll find Easter celebrations in full swing, with colourful evocative displays and processions coursing through many towns.  One of the most impressive is Modica's Madonna Vasa Vasa festival, a dual procession that weaves past the town's baroque palazzi, accompanied by a band.  Stay at Scarlet, a contemporary 3-bedroom villa with a supersize pool, close to Modica and the beaches around Sampieri.
Equally as dramatic, and perhaps the most famous of Sicily's Easter festivities, is the 'Misteri di Trapani' on the west coast. Steeped in atmosphere and tradition, the 24-hour long procession of thousands of people carries the 'Mysteries' statues, each representing one of the stations of the cross, through the streets of Trapani. Stay at Casa di Menta, a 4-bedroom villa with pool set in the countryside around Buseto Palazzolo, near Trapani.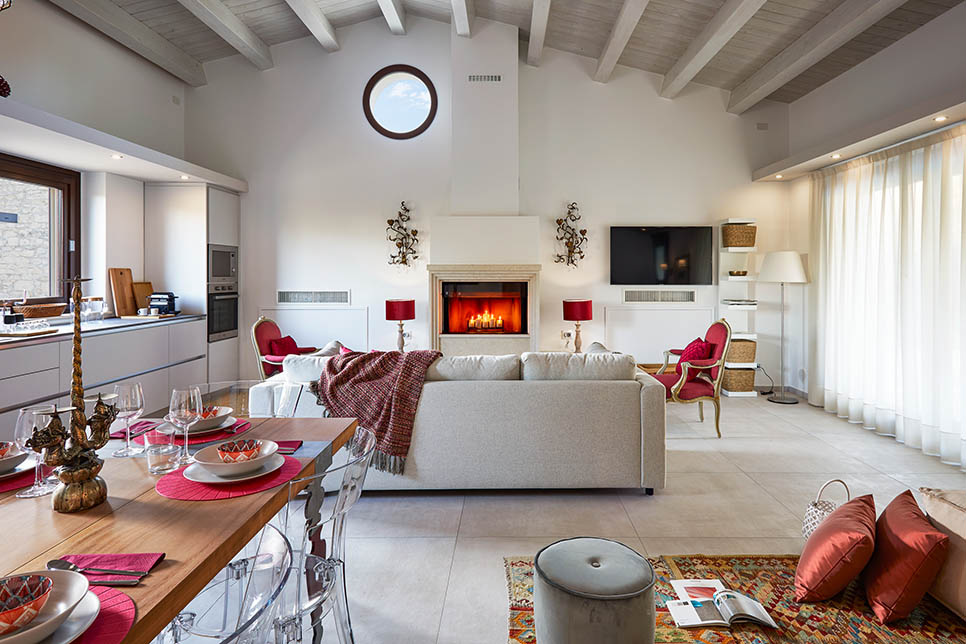 Fabulous food
You'll eat well in Sicily whenever you go – think mouth-watering fresh pasta with aubergines and large slabs of glistening swordfish – but unsurprisingly, Easter brings with it its own traditional recipes. Lamb, lasagne and baked anellini feature on most traditional Easter Sunday lunch menus, rounded off, of course, by a cassata sponge cake, crammed with sweetened ricotta cream, marzipan and a lavish sprinkling of candied fruits. You'll pass shop windows piled high with miniature lambs (cassateddi) and colourful shaped fruit made of marzipan (martorana) and of course, the colomba Pasquale, the Easter version of the Christmas panettone.
Stay within easy reach of Palermo and you can learn more about local food on a street food tour through the city's markets and back streets. Available properties include Primula Cottage on the fabulous Villa Cecilia Trabia estate, or at Villa Arte Mare Blue in the hills above Cefalù.
Beach life
Just looking for a week of pure relaxation? Check into a seafront villa and spend your holiday chilling, listening to the sound of the sea and snatching moments in the sun. At Villa Carlotta, you can step straight on to your own private furnished deck on the beach, or chill out in the rooftop hot tub watching the waves.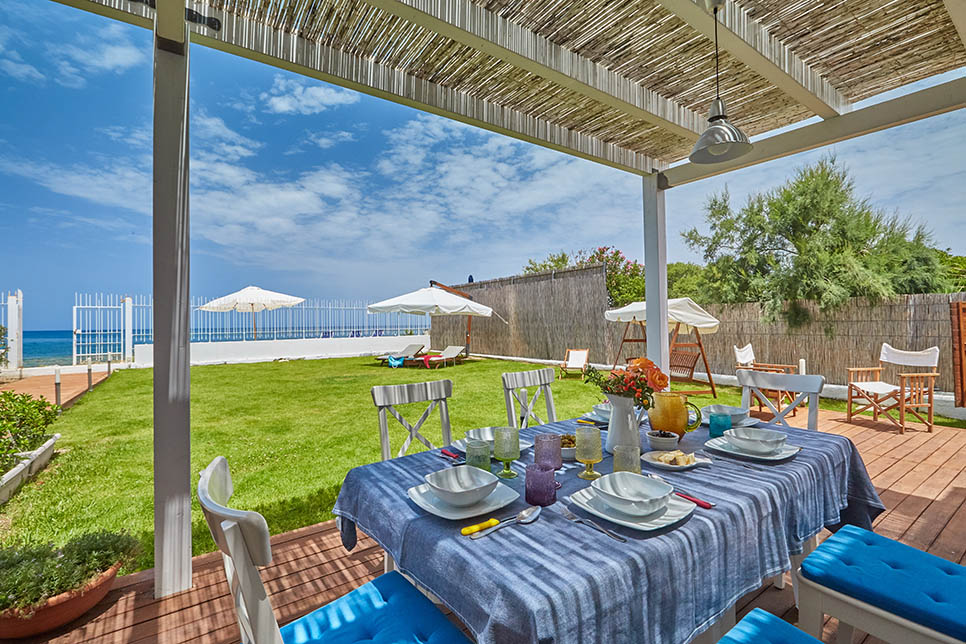 Nature lovers
April is the perfect time to visit Sicily's archaeological sites, not only to avoid sweltering in the summer sun, but also because you'll find many of the ancient ruins carpeted with spring flowers. You'll find a mass of purple, yellow and crimson flowers covering the ground at the ancient sites of Selinunte and Segesta.
This is when wildflowers, cherry blossoms and citrus and almond trees are in full bloom and giant wild yellow fennel plants grow throughout the island, ready to be used in 'pasta con le sarde'. Wander down country lanes bordered with poppies, peonies and snapdragons, and glimpse Sicilian orchids and grape hyacinths peeping through grasses on the slopes of the National Parks.
Stay at Oasivera on the edge of the Vendicari Nature Reserve and take walks amongst thyme and rosemary scented Mediterranean maquis and juniper bushes.