9 of Sicily's best out-of-the-way beaches and places to swim
With temperatures topping the charts as they have done this summer, having a body of water close by for a refreshing dip is becoming even more important than ever. Naturally, staying in a villa with a pool is one option, but here on Sicily there are plenty of other ways to cool off while you explore the island. So come on in, the water's lovely!
Cavagrande del Cassibile Nature Reserve
If you're staying in Syracuse, take a break from sightseeing with a day at the Cavagrande del Cassibile nature reserve, around 40kms away. Follow the path through the 10km long limestone canyon, past flowering oleanders and aromatic herbs, down to the cool sparkling freshwater pools and waterfalls.  It takes around an hour to take the trail down to the water, but be prepared for a longer climb back. Sturdy footwear recommended.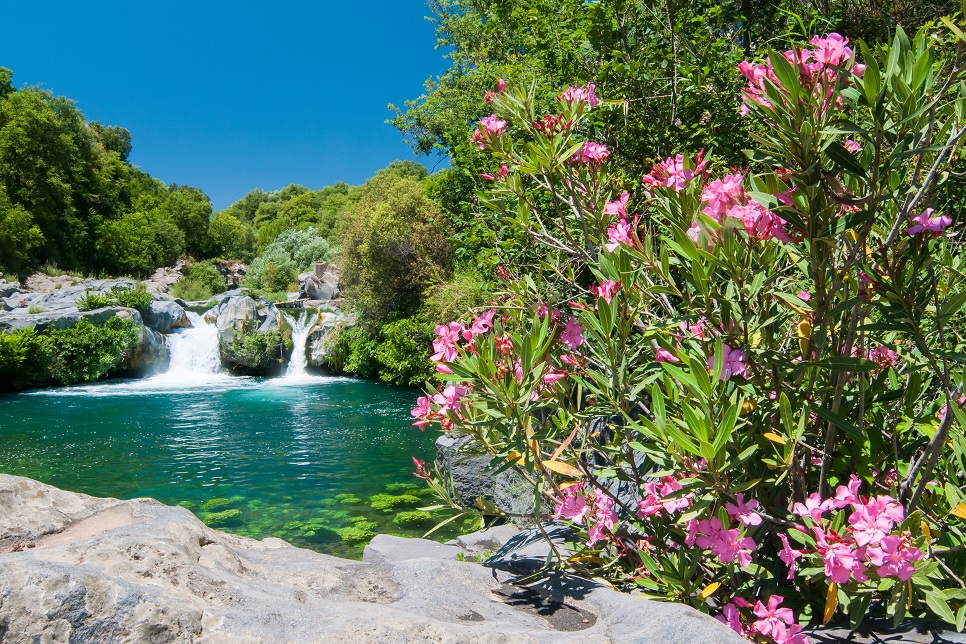 Plemmirio Marine Nature Reserve
If you needed evidence of the coastal diversity of Sicily, you'll certainly find it at the Plemmirio Marine Nature Reserve where Villa Plemmirio has direct access to the rocky seafront. Set a short distance from Syracuse on the east coast, the Reserve is home to spectacular rock formations and vertical cliffs that plunge deep into emerald water. Sea sponges, corals and sea cicadas inhabit the crystal clear water, making this a wonderful spot for snorkelling tours and diving.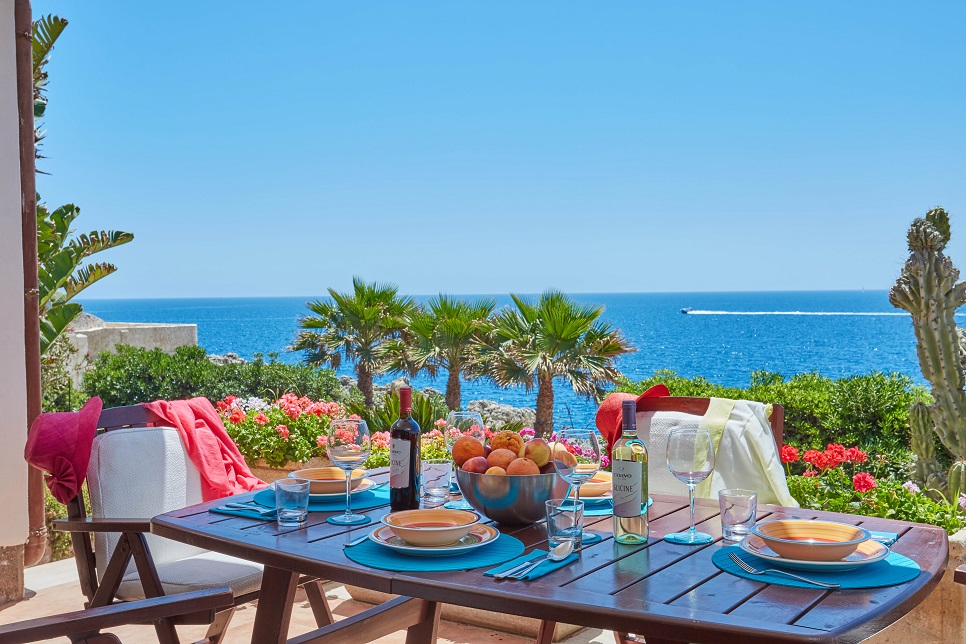 Take a boat trip to Sicily's offshore islands
Chartering your own boat or joining an excursion to one of Sicily's offshore islands is a sure-fire way of finding the clearest of waters to swim in. A cruise to the volcanic Aeolian Islands will certainly leave time for refreshing dips in the aquamarine pools that fringe the open ocean. On the west coast, a boat trip to the Egadi Islands – Favignana, Levanzo and Marettimo – includes stop-offs in the pretty bays of Cala Rossa and Cala Azzurra.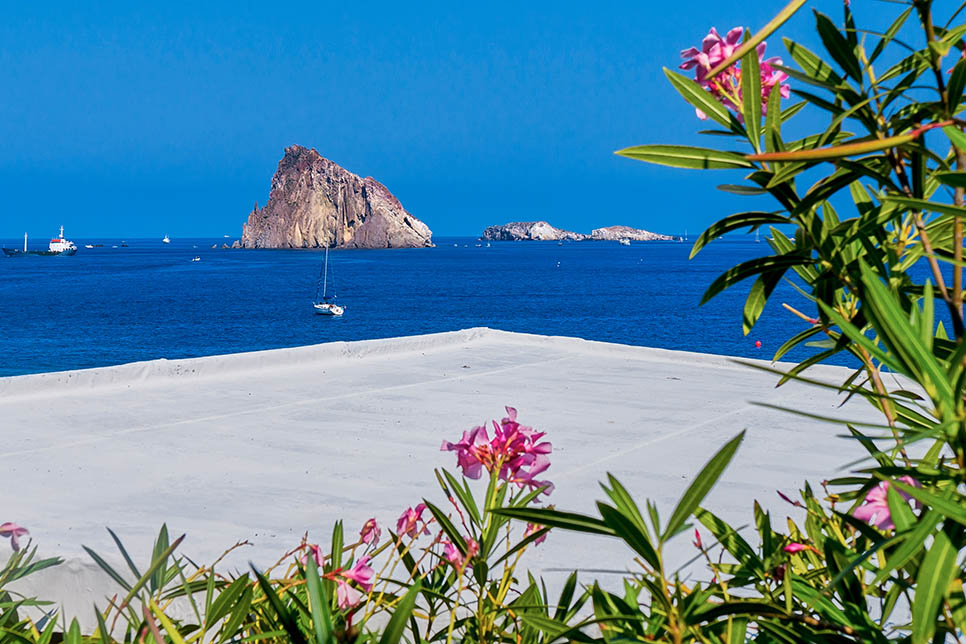 Scala dei Turchi
The alabaster white, stepped cliff-face of the Scala dei Turchi is a must if you're looking for a dazzling backdrop to your swim. Set on the stretch of sea between Realmonte and Porto Empedocle, the 'Scala' is around 18km from Agrigento. For preservation purposes, it's no longer possible to walk on the steps but you'll still great views from the nearby beaches. Arrive early to secure a free parking spot or take advantage of the car parks along the road which cost from around €5 for a half day.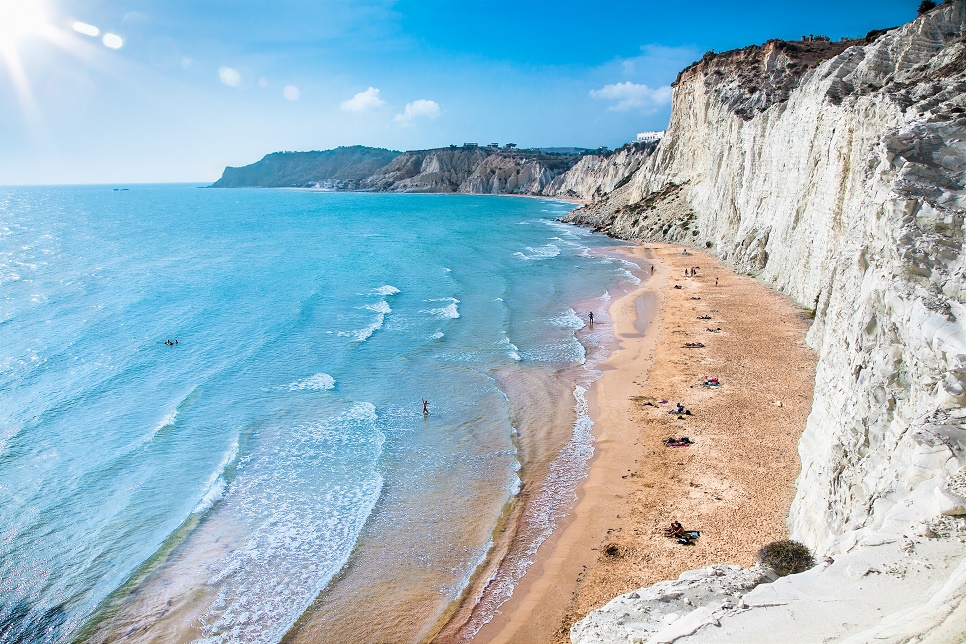 Torre Salsa Nature Reserve
Just 25km along the coast, between Sciacca and Agrigento, the ruggedly beautiful Torre Salsa Nature Reserve is fringed by a gorgeous sandy beach and sparkling clear water. This isn't the beach for you if you're looking for an equipped beach with sunbeds and cafes, but when it comes to natural swimming spots with plenty of marine life for snorkellers, this wins hands down.
Family-friendly waterparks
It's not everyone's cup of tea, but, let's be honest, most kids (and plenty of adults) just love waterparks!  Aquaverde on the outskirts of Cefalù, is one of Sicily's largest waterparks, complete with restaurants and a spa. Adrenalin-seeking junkies will love the 'Vortex' and 'Space Bowl' but for mere mortals, there's the customary wave pool and slides, with babies and young families well cared for in the children's pool and pirate splash pool.
Parco Aretusa in Syracuse is slightly smaller but still guaranteed to provide hours of fun by way of a giant slide and water flumes, together with spacious relaxation decks and water play areas for toddlers.
Alcantara Gorge
Head to the Alcantara Gorge and plunge into the icy cool translucent pools formed by the Alcantara River which originates in the Nebrodi Mountains near Floresta. A small stony beach area at the base of the gorge's 50m high black lava walls can be accessed via a long trail that descends down to the riverbank. If you're feeling energetic, have a go at some of the adventure activities on offer here such as canyoning and body rafting.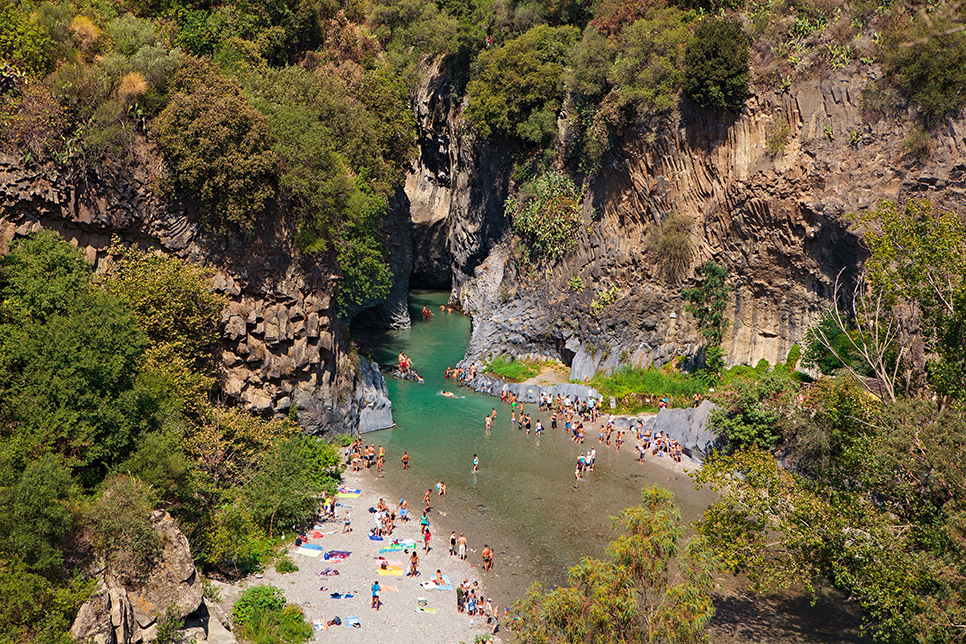 Laghetti di Marinello, Tindari
Pack a picnic and head right off the beaten track in north east Sicily to the Laghetti di Marinello, a nature reserve and series of saltwater lakes with white sand and shingle beaches. Overlooked by the dramatic Sanctuary of Tindari, the shape of the 2km tongue of sand is in constant flux due to erosion. Choose from a selection of accommodation near Tindari and the Marinello Lakes.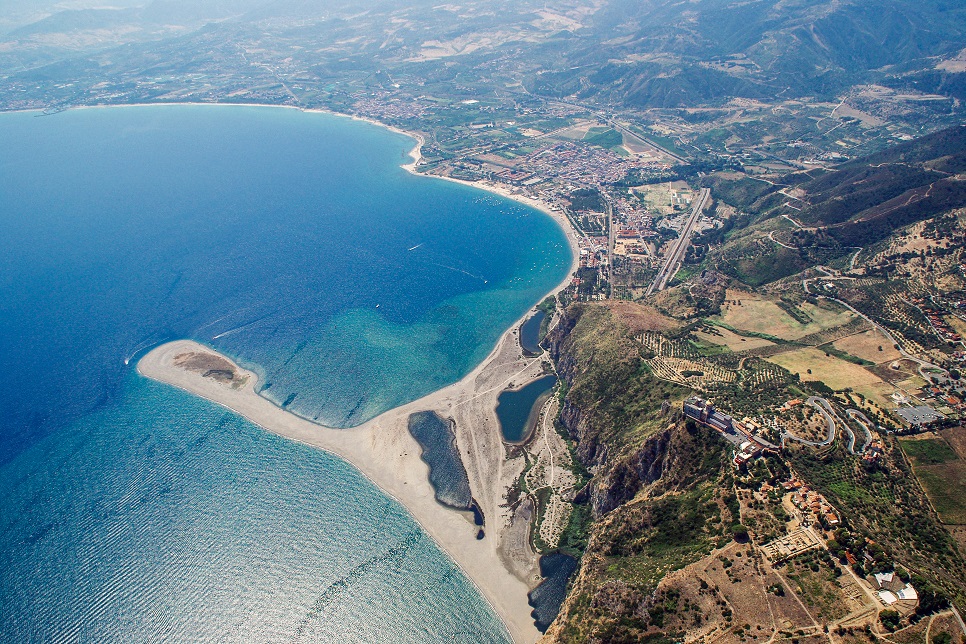 Zingaro Nature Reserve
The Zingaro Nature Reserve presents a series of pretty pristine beaches lapped by crystal clear water in the north west of the island. Beaches are pebbly with clear turquoise water, mostly accessed via hiking trails through the leafy 7km reserve. The beaches at either end of the reserve – Cala Capreria and Cala Tonnarella – are naturally the busiest, while Cala Berretta or even Cala Marinella, a tiny cove accessible only from the water, are much quieter.