Relax in your seafront holiday villa in Sicily
If you're planning a holiday in Sicily in July or August, the chances are you won't want to be too far from the water. Of course, having a pool in your garden certainly ticks some boxes, but there's nothing quite like the simple pleasure of stepping through your garden gate and on to the sand. Not surprisingly, our beach villas in Sicily are generally the first to get snapped up, but if you can't find exactly what you're looking for, take a look at our collection of seafront holiday homes in Sicily which are often no more than a couple of hundred metres away from the beach.
Stay on the beach in Sicily
Pool or beach? Given the choice, plenty of children are more than happy just to have a pool to splash around in. But a beachfront villa has its own very special charm, whether it's a case of falling asleep to the sound of the waves, or just catching a few early morning rays on the beach. And, of course, if you have a young family, trips to the beach are much less stressful when the sand is at the end of your garden! Our advice? Choose a villa with its own pool and keep everyone happy!
Beachfront villas near Cefalù
Choose from a couple of villas in an idyllic beachfront location in Finale di Pollina, on the outskirts of Cefalù on Sicily's north coast. Casa dei Nomadi (sleeps 12) features mature gardens, with a sea-facing saltwater pool, jacuzzi and dining area, so you can flit between the waves and the jacuzzi, and dine al fresco with the sound of the sea as your backdrop. Alternatively, with a garden, small pool and rooftop jacuzzi with sea views, 3- bedroom Villa Carlotta is ideal for families.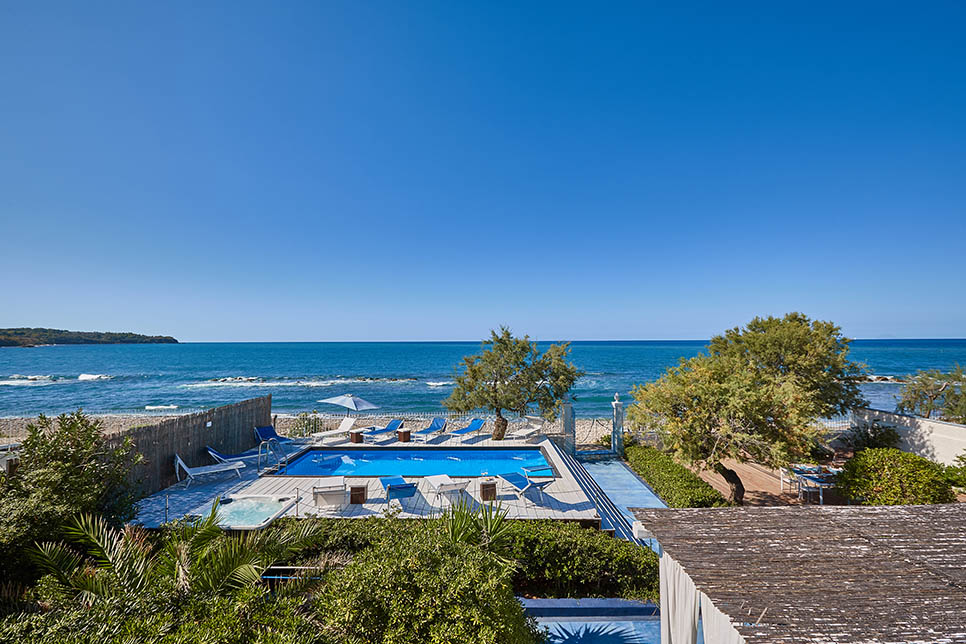 Beachfront villas in south east Sicily
On the south coast, Villa Marea is a 5-bedroom villa close to the lively resort of Pozzallo. It's a brilliant choice for families – quite apart from offering great value, there's direct access to the child-friendly and sandy beach at Santa Maria del Focallo. And if you stay in spring or the autumn when days are cooler, there's a heated pool and an indoor spa area with jacuzzi and sauna. Villa Renata is another great option for two families or a large group of friends. With space for 12, the villa has a garden with pool, terraces and a garden gate straight on to the sandy beach at Fontane Bianche.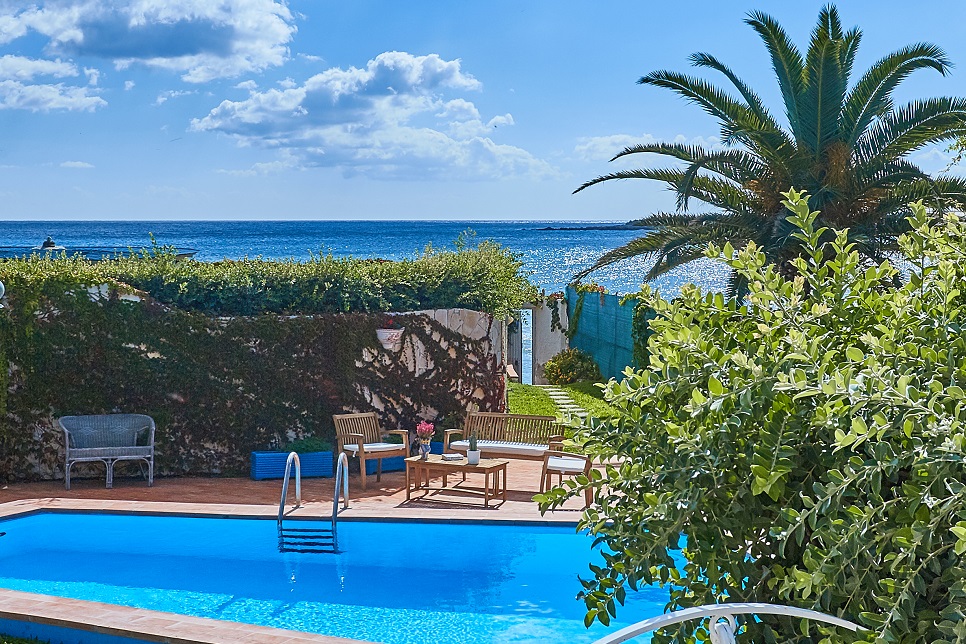 Beachfront villas in south west Sicily
Enjoy magnificent sweeping sea views at Dedalo, a spacious 4-bedroom villa situated close to the town of Sciacca in south west Sicily. Close to a string of sandy beaches, the villa has a 400m private path that leads from the garden to the water's edge, and large terraces and lawns that take in the dramatic coastal panoramas.
Villas with direct access to the sea
Of course, sometimes just being near the water is enough and the actual beach may seem superfluous, particularly if you're travelling as an adult group or prefer the privacy of your own space. Blissful sea views and the option of taking a refreshing dip in the sea when you want to cool down may be all you need.
Two of our villas on the east coast provide access to a sparkling, translucent sea that's perfect for an early morning swim before breakfast. Villa Plemmirio, just outside Syracuse, is perched just above the rocky sea shore, with a terrace overlooking the clear water of the Plemmirio Marine Reserve. Or, a little further up the coast, close to Acireale, Terrazza sul Mare is a charming 2-bedroom villa with stone steps down to a pebbly beach and the sea, and terrace views over the hideaway fishing port at Pozzillo.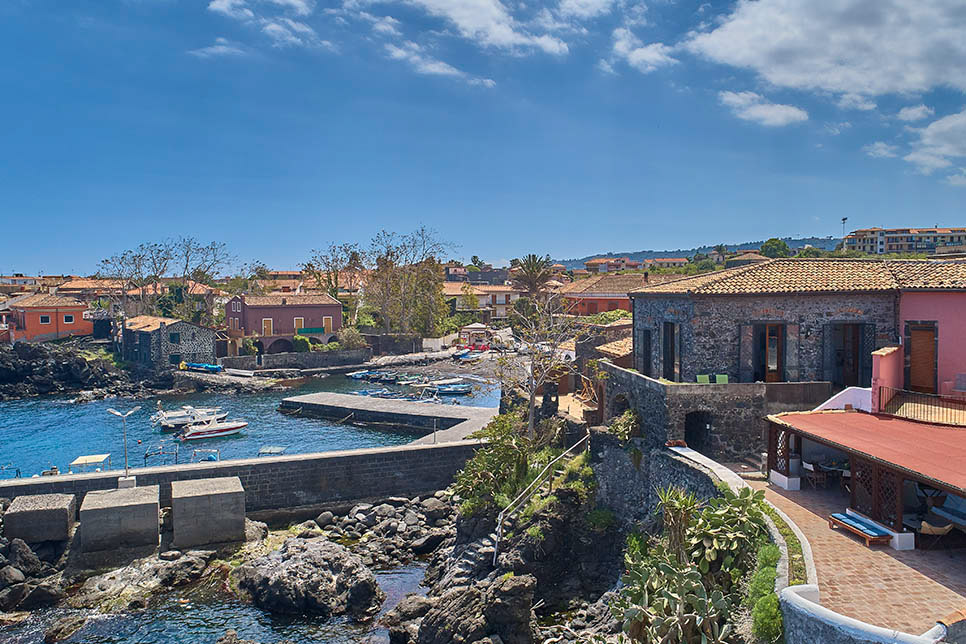 Walk to the beach from your villa
Having the freedom to walk to the beach from your villa, rather than piling everyone and everything into the car, can certainly make for a more relaxing holiday. Even if you've rented a car, packing a bag or two and heading to the beach on foot without worrying about parking spots will add an extra dimension of effortlessness to your holiday. Several of our villas are situated close to some of Sicily's top beaches.
Villas near the beach in north Sicily
Casa Franchina is one of our most popular villas, and it's easy to see why. With a pool and child-friendly garden, it's guaranteed to appeal to families. But its location just 800m from Acquedolci also means you can walk to the beach, shops and restaurants.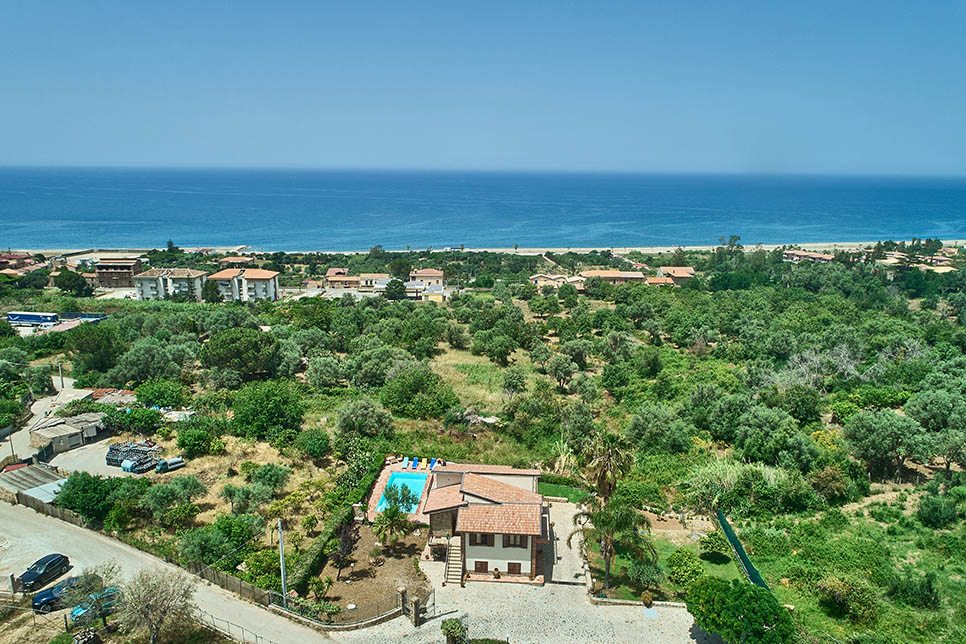 Villas near the beach in south east Sicily
Villas Naive, Lavinia, Giaira and Soave are part of our latest collection, a portfolio of 3 and 4 bedroom villas with pools that are all within walking distance of some of south east Sicily's most attractive beaches. Choose between the 6km long Santa Maria del Focallo beach, the soft golden sands of Playa Grande, or the many beaches around Pozzallo such as Tiki Beach. Or nearby, Villa Flora is located just a few minutes' walk from Marina di Ragusa beach.
Around the tip of south east Sicily, heading up towards Noto, Oasivera offers a slightly different experience. The large 5-bedroom villa sits in a huge garden, just 200m from the beach, and overlooking the magnificent landscape of the Vendicari Nature Reserve with its string of pocket-sized beaches and wonderfully clear water.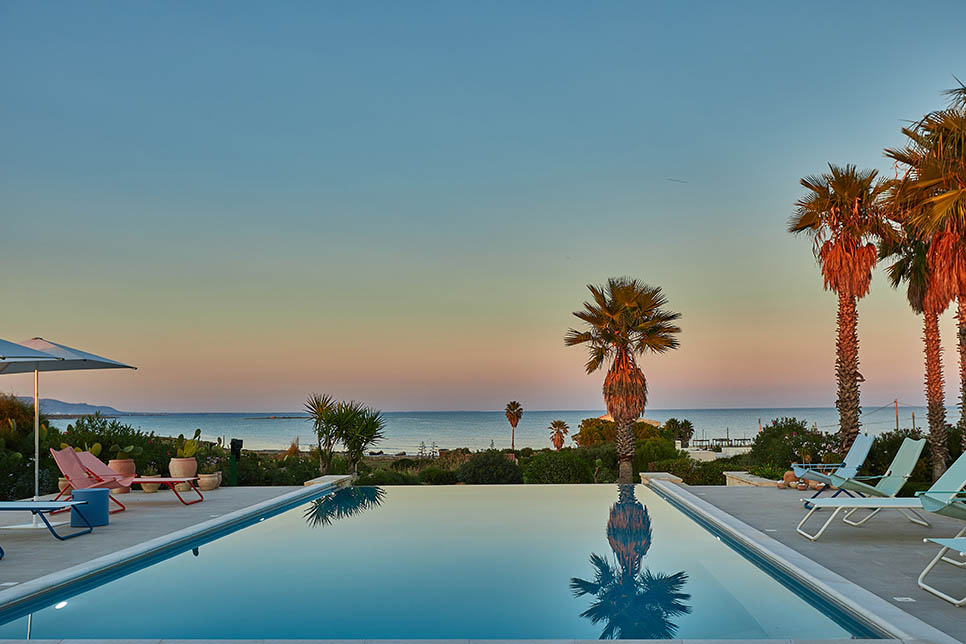 Villas near the beach in east Sicily
You wouldn't usually choose to stay in Syracuse for its beaches, but a spot of seafront sunbathing or a quick dip is always welcome in between the sightseeing! Casa a Ortigia is in a superb location for exploring the city: the villa is set on the waterfront in the heart of Ortigia, just a short stroll from the honey-hued Piazza del Duomo. Of course, beaches such as Fontane Bianche, to the south of Syracuse, are only a short drive away, but you can also catch some rays on the public sunbathing platform across the road, or at the nearby pebbly beach.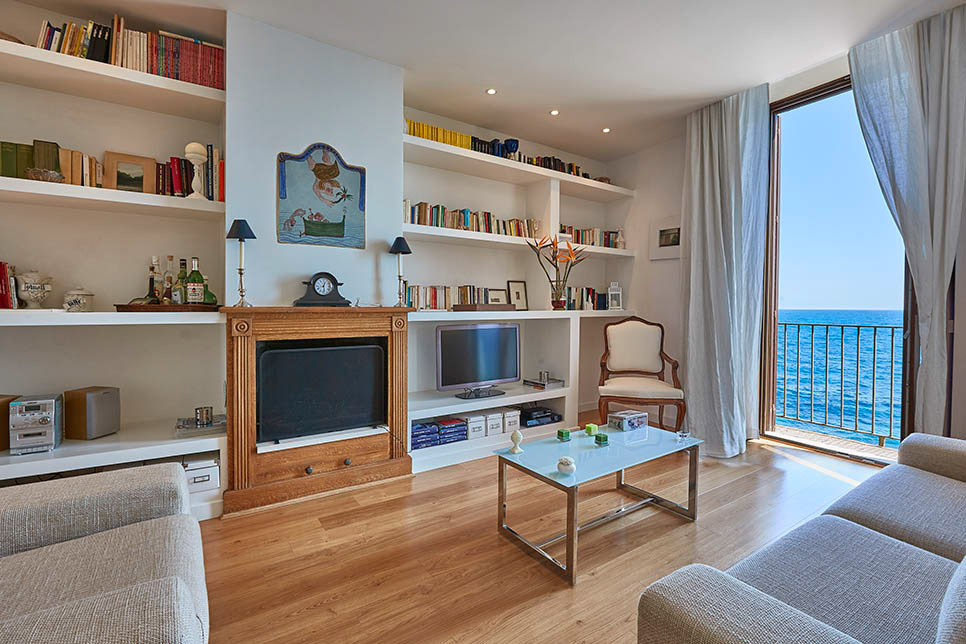 Take a look at our full range of seafront and coastal villas.