Take a look at some of the highlights of each season in Sicily
Dreaming of a 2021 holiday in warmer climes? Just 100 miles from north Africa, Sicily's location means that sunshine's on tap for a good part of the year. Throw into the mix sandy beaches, delicious food and wine, stunning nature reserves, and a fascinating history, and you'll soon see why Sicily is such an appealing destination for so many. In fact the biggest decision is not where to go in Sicily but when to go!
Naturally, what you enjoy doing on holiday will have a bearing on dates, so we've outlined some of the highlights of each season to help you decide the best time for your visit.
Sicily in Spring
Springtime temperatures are certainly warm enough for days on the beach, with average highs of 21˚ in May and little rain, but if you enjoy nature and walking, this is the season for you. Breathe in the heady scent of jasmine and the blooms of orange and almond trees, and gaze across carpets of wildflowers in the Zingaro nature reserve, at Selinunte and at the Greek temple of Segesta. At Sicily's highest mountain range, the Madonie, wild peonies, sweet peas and orchids dot the landscape.
Food in springtime is another big attraction. Dine out on dishes prepared with delicious local produce. Tuck into freshly-harvested green fava beans, peas and artichoke hearts, and zucchini flowers stuffed with ricotta and deep fried, and browse amongst market stalls flaunting glorious technicolour displays of cherries, strawberries and apricots.
Hoping to catch a glimpse of some of those iconic Sicilian traditions? Visit over Easter when towns and cities host some extraordinary sights.  One of Sicily's most atmospheric Easter processions is at Trapani, just 10 minutes' drive from Case Fil.
Summer sunshine in Sicily
If you're a dedicated sun-worshipper, you'll love Sicily in July and August when you can expect temperatures that creep towards 30˚, and little chance of any rain. You may still want to do some sight-seeing, but our advice is to restrict this to the evening when the sun drops. Instead, drift through leisurely days lounging in a hammock by the pool or wandering down to the beach. Enjoy the luxury of al fresco meals: pick a villa with an outside kitchen, such as Casa Turi, and you'll be able to prepare your meals outside too.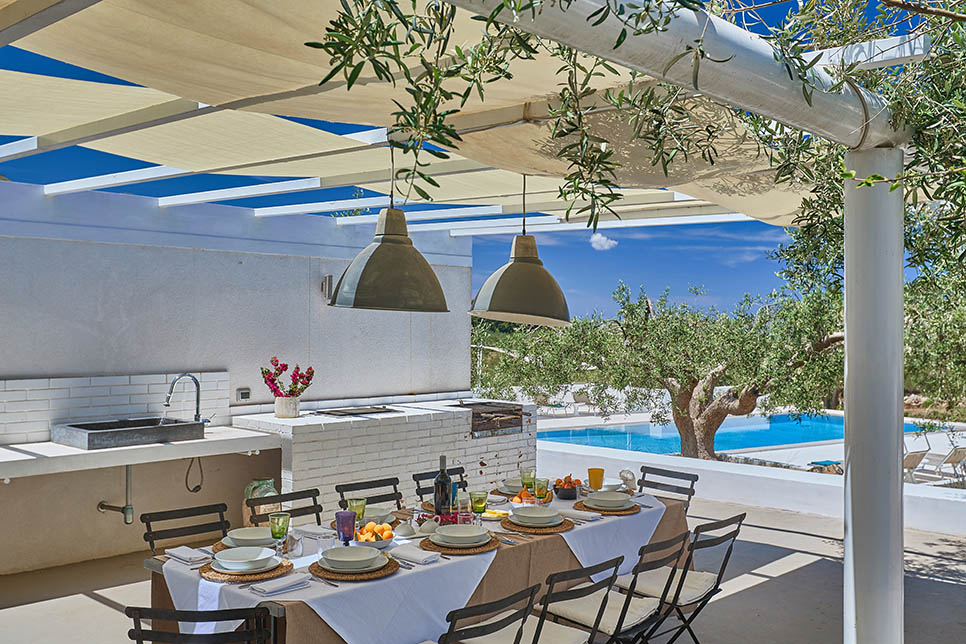 Beaches and seaside resorts can get busy in August so if you prefer to be a little more secluded and avoid getting in the car, choose a villa with a spacious garden and pool, such as Oasivera – where the beach is right on your doorstep!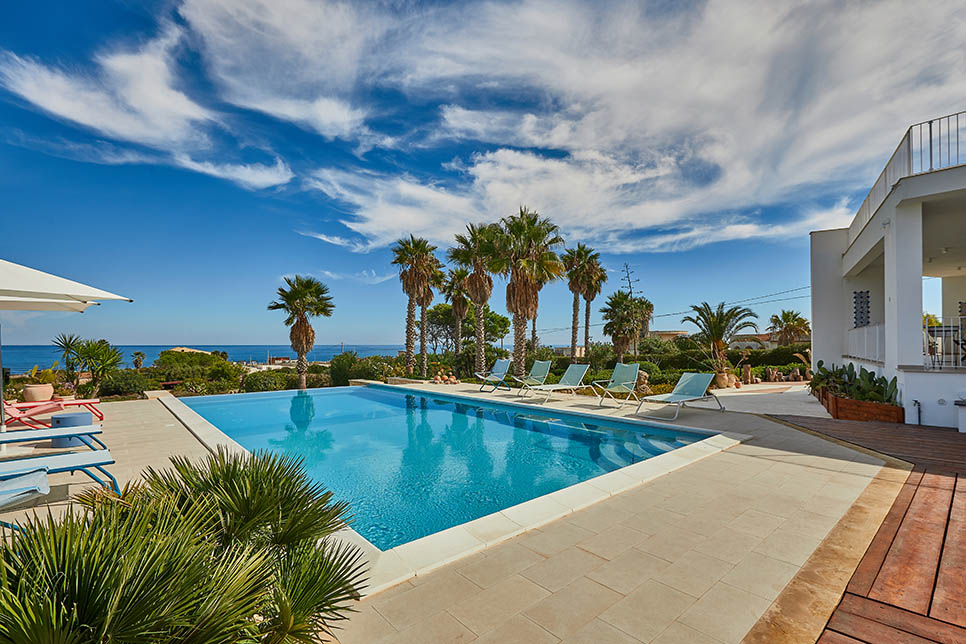 Autumn colours in Sicily
September and October are the months to savour the rich colours and flavours of autumn, and local food festivals celebrate everything from honey to sausages. In Bronte, the famous pistachio takes centre stage, while at the 'Ottobrata' in Zafferana Etnea, each Sunday in October is themed on a different local product. Indulge in Sicilian desserts flavoured with pistachios and almonds, local cheeses, porcini mushrooms, seasonal fruit and honey, nougat and other delicacies. Be sure to leave room for roasted chestnuts (caldarroste), sold in kiosks in town.
Autumn is also probably the best time for sightseeing. The thermometer can still hit 22˚ but, with most places now completely crowd-free, conditions couldn't be more comfortable.
Check into Stella in Ortigia, a 1-bedroom apartment in Syracuse, and combine sightseeing with days on the beach and refreshing dips. The sea tends to cling on to the summer heat and temperatures hover around the 23˚ mark.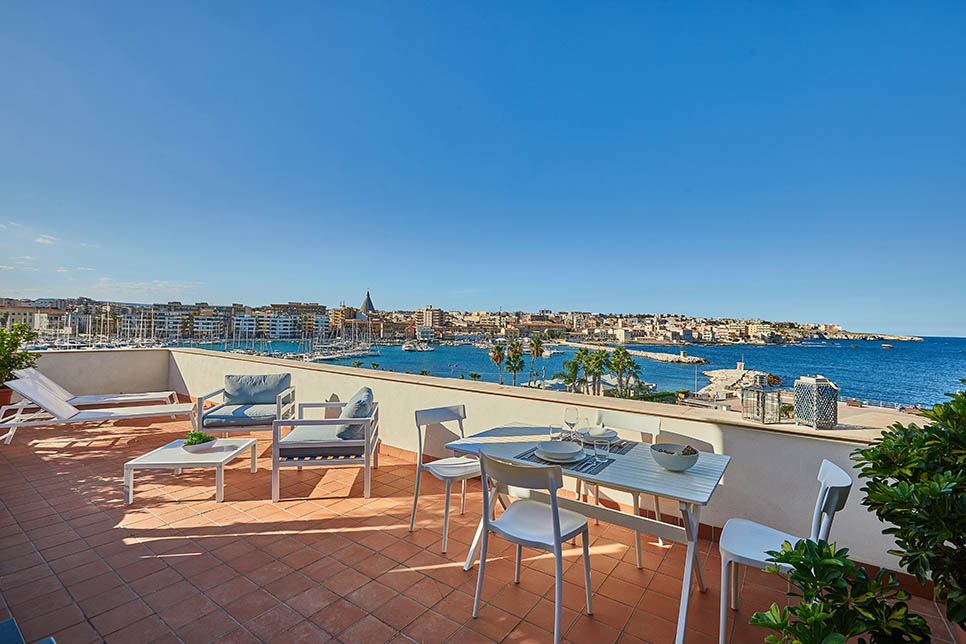 Things to do in winter in Sicily
A visit to Sicily in winter will be a completely different experience. It doesn't get particularly cold – temperatures range from around 10-16˚ – and you can be lucky and get winter sunshine. While the big advantage to a winter visit is seeing the sights without the crowds and heat, there are plenty of other things going on too.
In the run up to Christmas, craft markets and stalls line the streets in several towns and cities, including Capo d'Orlando, Catania and Erice, and Christmas nativity scenes ('presepi') are on show in almost all churches. Some towns take it one stage further, putting on 'presepi viventi', or living nativity scenes, where locals dress up and re-enact the Nativity.
New Year celebrations and the tradition of the Befana on the day of the Epiphany are swiftly followed by carnival. Head for Acireale, Sciacca or Termini Imerese in early to mid-February for some of the island's most spectacular pageantry. Two-bedroom Terrazza sul Mare, which overlooks the tiny fishing port of Pozzillo, is just outside Acireale and a good base for also exploring Catania and Taormina.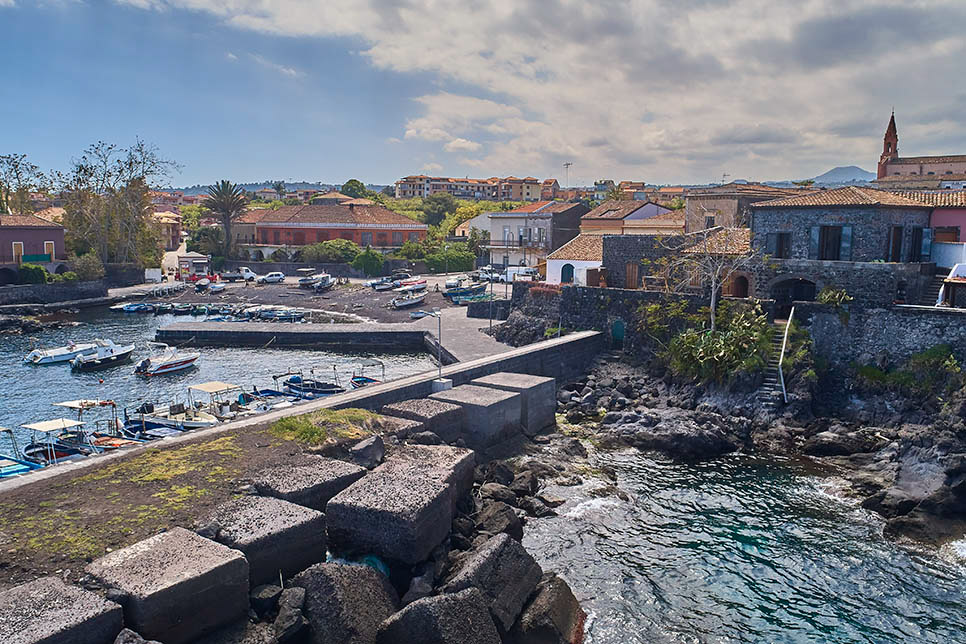 For more advice and ideas on specific events taking place throughout the year in Sicily, visit our Sicilian Folklore page.