If, like us, you're longing for bright skies and warm Spring sunshine, the chances are you'll be poring through online magazines and websites for holiday inspiration. Luckily for us, Spring comes early to Sicily so while much of Europe is still wrestling with late April showers, our thoughts are turning to fresh Springtime flavours and flowers. Read on to discover just five of the many reasons why Sicily is perfect for a holiday in May or June.
Top tourist attractions
Sightseeing in May or June means relatively crowd-free attractions. Sites such as Segesta and Selinunte are fascinating for anyone interested in Sicily's history and with so much to see at the Valley of the Temples, Agrigento, you can punctuate your visit with a picnic in sun. Syracuse's Greek drama festival is an excellent excuse for visiting the city from mid-May onwards. Meanwhile, in nearby Noto, the Infiorata flower festival (18-20 May 2018) sees the palazzo-lined street of Corrado Nicolaci transformed into a flowered carpet of petal filled mosaic-style pictures.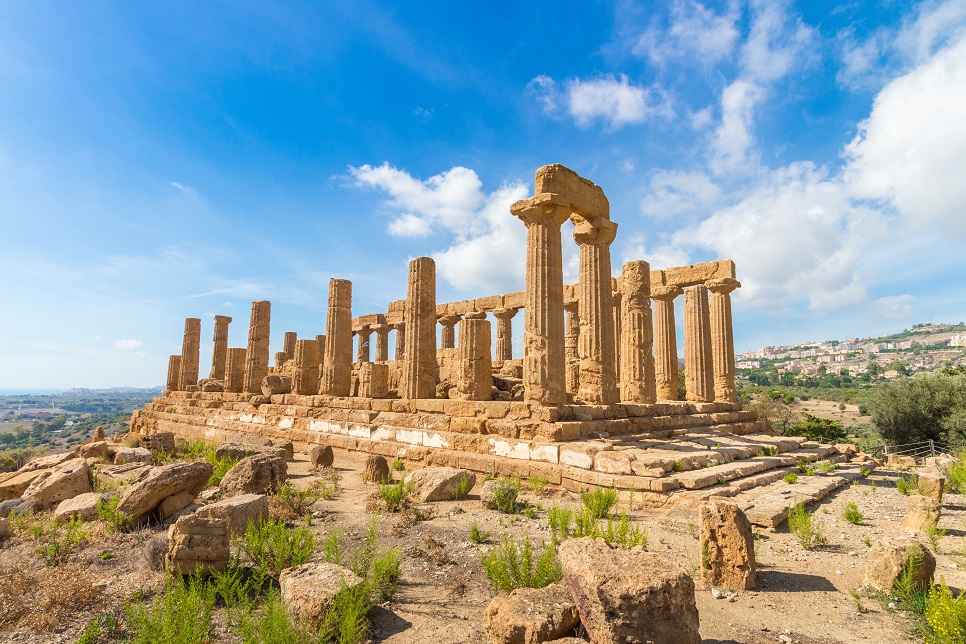 Walk amongst wild flowers
The sight and scent of Sicily's wild flowers in May is as good a reason as any to holiday in Sicily in Springtime. Poppy-studded country lanes and roadsides weave through olive and almond groves and the air is filled with the scent of orange blossom. Elsewhere, anemones, peonies and creamy white snapdragons litter untended fields and the hillside slopes of the Madonie National Park are carpeted in spring flowers. If you enjoy hiking, we also recommend making tracks for the Zingaro National Park in the west or the rugged landscape of the Nebrodi mountains in the east.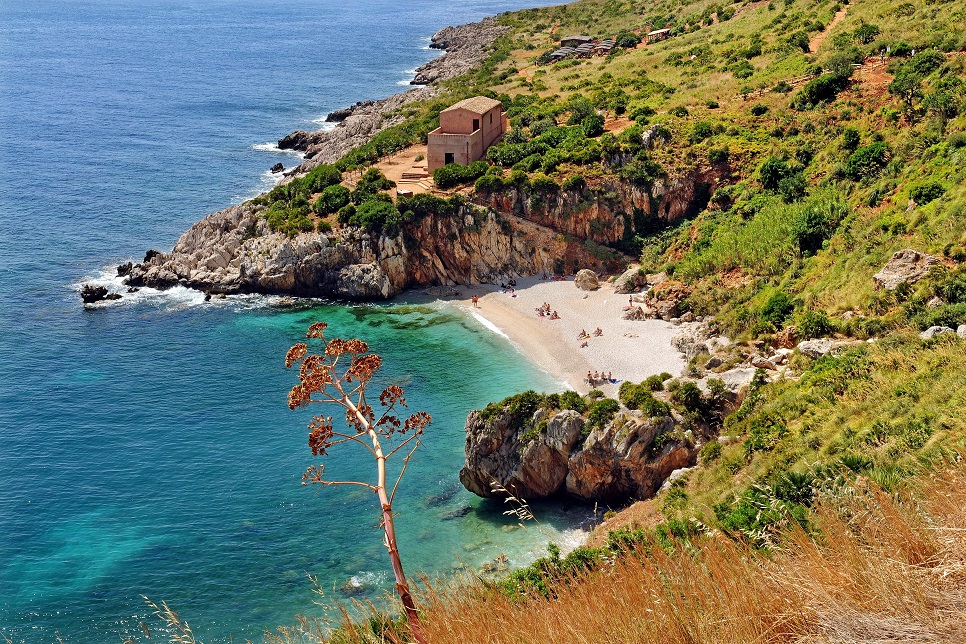 Sicily's top beaches for Spring sunshine
With nearly 1500km of coastline, there's no shortage of swimming spots on the island. Beaches can be pebbly or sandy – generally the rockier the seafront, the clearer the water. The sea can still be fairly cool in May but most of the beaches are extremely quiet, if not deserted, particularly during the week. If you're travelling with young children, our advice would be to aim for one of the lido-style beaches around Cefalù in the north, or Ragusa Marina in the south east. For a more escapist feel, Torre Salsa in the south is a long golden sandy stretch with a backdrop of white cliffs.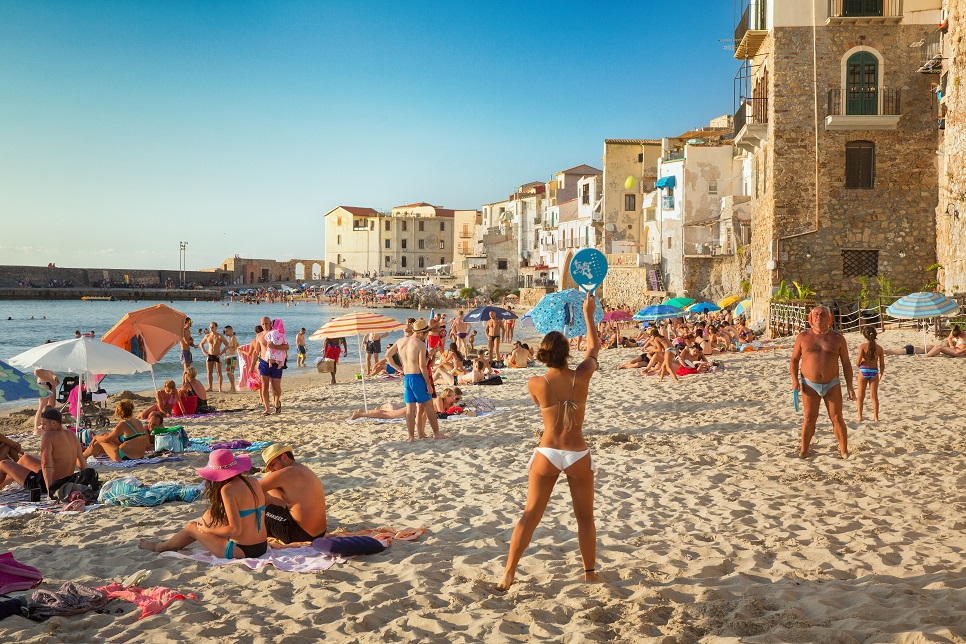 Spring food in Sicily
With a natural emphasis on eating only seasonal produce, the island comes into its own in the months of May and June. May sees the arrival of some of Sicily's most delicious fruit and vegetables. Peas, fava beans, artichokes and asparagus are used in pasta dishes and to make fritella and mint and fennel grow wild. May is also the best month for cherries and strawberries, before melons, peaches and nectarines steal the show in June.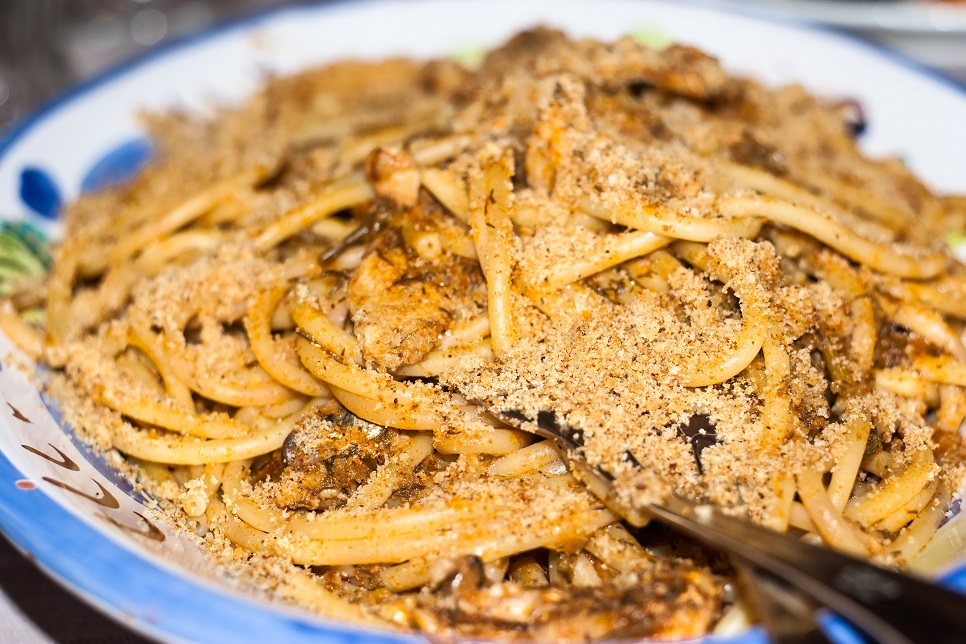 Special offers and low-cost holidays in Sicily
Of course, the other big attraction of holidaying in May is the cost. Booking a villa holiday in Sicily is significantly cheaper in May and as an extra bonus, many of our villas offer additional discounts. Flights to the island are also much lower, provided you avoid Whitsun half-term. You can get more information on our special offers and last minute holidays in May and June here.