How much do you know about Sicily? The Mafia, beaches and great food immediately spring to mind but delve further and you may be surprised by what you find.  In fact, holiday just once in Italy's southernmost region and you may find yourself curiously addicted. Read on for some insider tips on some of the best things to see and do in Sicily.
Visit some of the Med's top archaeological sites
Sicily was the star of Magna Graecia and rivals Greece for ancient Greek architecture.  At the Valley of the Temples near Agrigento, the remains of the Doric temples are among the largest and best preserved of all ancient Greek buildings. On a smaller scale, but perhaps even more atmospheric, the archaeological site of Segesta is within easy reach of Villa Stella, a beachfront villa with a pool and private steps to the sea.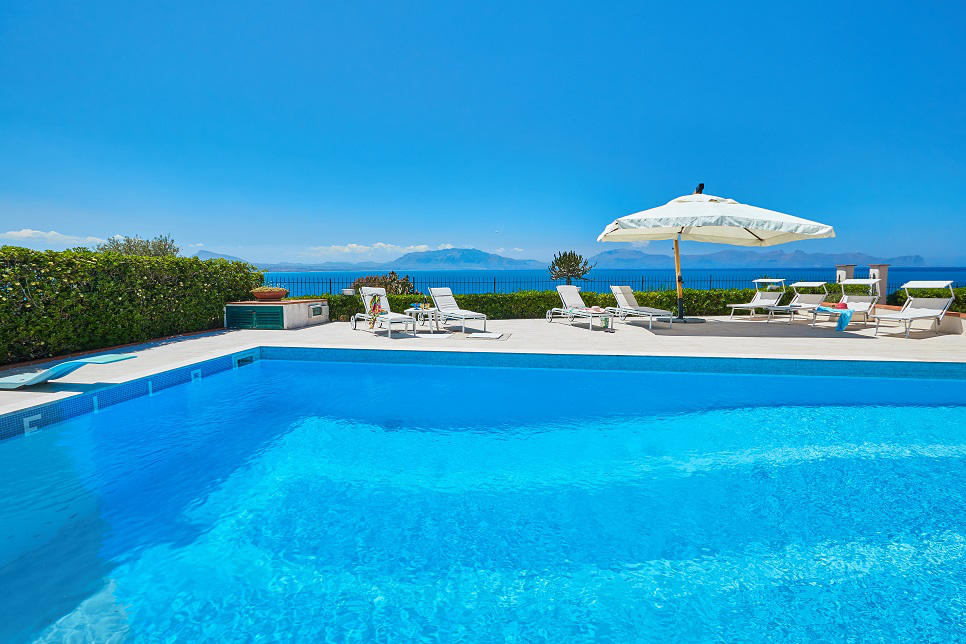 The Aegadian and Aeolian Islands
Try to squeeze a day trip to one of Sicily's offshore islands into your holiday. If you're staying in the west, hop on a ferry from Trapani to the Aegadian islands of Favignana and Levanzo where you can swim in fabulously clear water along a rocky coastline dotted with caves and small coves. To the north east of the island, a 45-minute hydrofoil crossing from Milazzo takes you to the volcanic Aeolian Islands where you'll find dramatic scenery and some great hiking. At Villa Alma, a 4-bedroom villa in San Pier Niceto, you can enjoy your own private view of the islands from your poolside sunbed!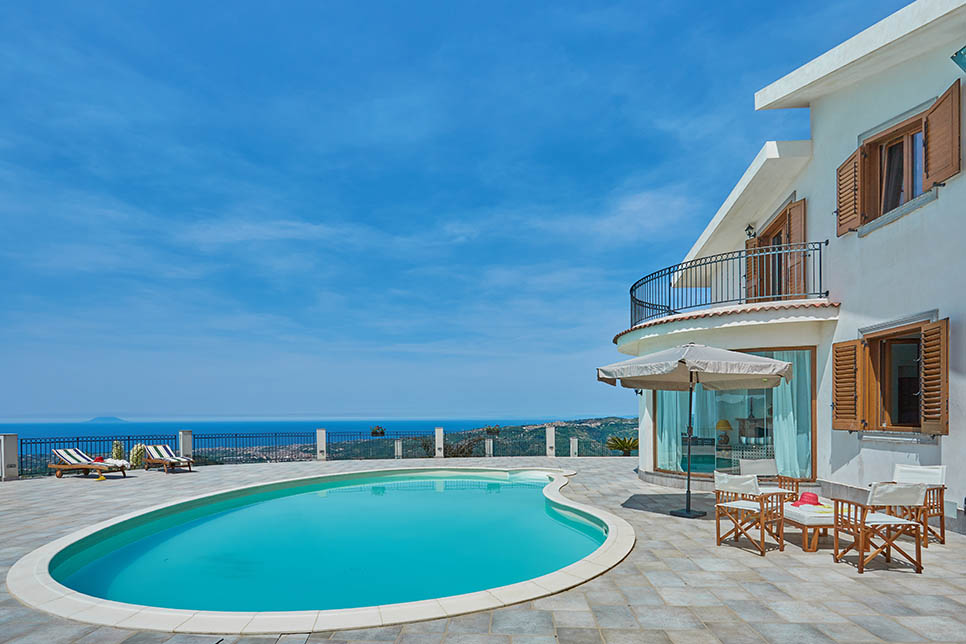 Sicily's best beaches
Sicily's beaches vary enormously from the white sand beaches around Ragusa, to the dramatic volcanic beaches on the Aeolian Islands. Many of the beaches have lido-style facilities but make tracks for the Vendicari or Zingaro nature reserves if you like the sound of pocket-sized stretches of sand fringed by hiking trails and towering cliff faces. Many of our villas, such as Villa Carlotta, have direct access to the beach or the water.
Opera, ballet and Greek drama
For those who thought that Italy's biggest opera house was in Milan or Venice, think again. Palermo's Teatro Massimo beats them both in terms of size (though not number of seats), with views to the sea and to the beautiful old city of Palermo. After a chequered history, the opera house re-opened in 1997 and now puts on a programme of opera and ballet classics.
The annual Greek drama festival in Syracuse (May/June) is a summer highlight for anyone staying in one of our villas in or around Syracuse. Further up the coast, two special open-air performances of Tosca take place in August at the Greek theatre in Taormina.
Street food to Michelin-starred restaurants
Like most Italian regions, Sicily is justifiably proud of its food. Its culinary traditions draw on dishes from its many and varied invaders, with the added bonus of sun-drenched volcanic soil and seas rich in swordfish, calamari and other seafood. Visit the markets in Palermo and Catania for the best selection of street food or dine simply on pasta alla norma in the local trattoria.
Sicily also boasts a smattering of Michelin-starred restaurants in several towns and cities, including Palermo, Modica and Catania. At Ristorante La Madia, Licata, chef Pino Cuttaia has also opened a shop, Uovo di Seppia, selling pasta, jam, bread and wine.
Wine production is also on an upward curve with boutique wineries around Alcamo in the north producing some superb floral whites and wine-growers on Mount Etna producing award-winning reds. Check out our top villas for wine enthusiasts here.