We defy anyone not to fall in love with south east Sicily – and particularly Syracuse and the baroque towns of the Val di Noto – but those who venture to the western side of the island will encounter a very different atmosphere, spectacular scenery and several wonderful historic towns. These are just a few of our favourite places in western Sicily.
Classical temples
The well-preserved classical temples of western Sicily are constant reminders of just one of the island's ancient invaders. The impressive temples and ruins at Segesta, Selinunte and the Valley of the Temples in Agrigento provide a fascinating insight into the Greek element of the island's history as well as some stunning views over unspoilt countryside and the coast. The Valley of the Temples straddles west and east Sicily but, with its eight ancient temples, remains one of Sicily's most-visited historical attractions.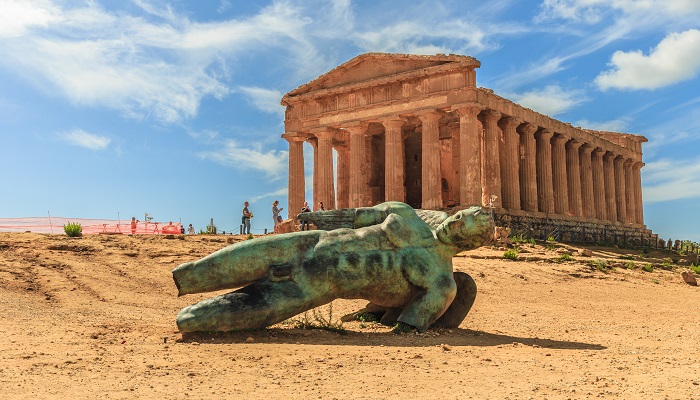 Coastal towns
The prize for the most striking views goes to the hilltop town of Erice which overlooks the harbour of Trapani and, further afield, the Egadi Islands. The castles of Pepoli and Venus tower above the town but a labyrinth of medieval cobbled streets, a tradition of pastry-making and numerous churches all make the town an appealing outing for anyone staying in a villa in western Sicily.  Marsala is Sicily's most westerly city, best known for its wineries and sweet dessert wine, but home also to an interesting Cathedral and Archaeological museum and a gateway to several other locations, including the town of Mazara del Vallo.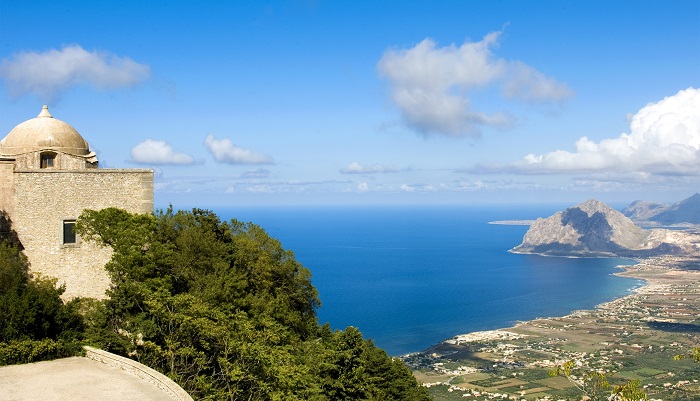 Mozia and the salt pans
Expansive salt pans, punctuated by windmills, dominate the stretch of coastline between Trapani and Marsala and provide some fabulous photo opportunities, particularly at sunset.
Significant Carthaginian ruins are the main reason that visitors flock to the archaeological site of Mozia, situated on San Pantaleo island which is in a shallow lagoon between Trapani and Marsala.  Excavations are still ongoing but the island's museum is well worth a visit, its principal attraction being a Greek statue, known as The Charioteer, from the fifth century BC.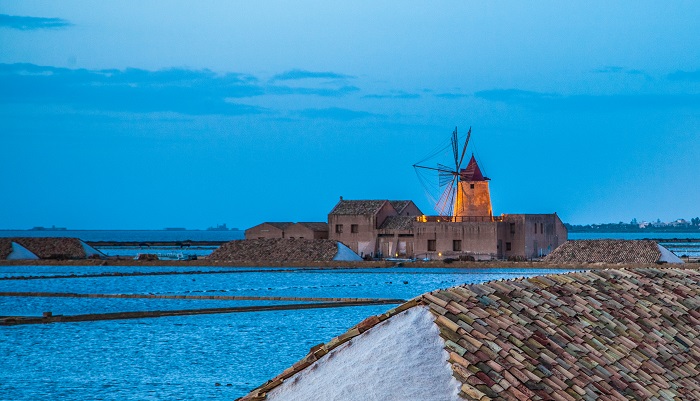 Scopello and the Zingaro Nature Reserve (Sicily)
The area around the Zingaro Nature Reserve in the island's north west is a popular holiday spot in Sicily, with a good selection of villas with pools and plenty of beaches to choose from. The trail through the 7km long Nature Reserve provides access to several beautiful unspoilt coves and spectacular views. At the southern end of the reserve, Scopello is a pretty village for accommodation with atmospheric fishermen's cottages, old warehouses and the original Tonnara, or tuna fishery.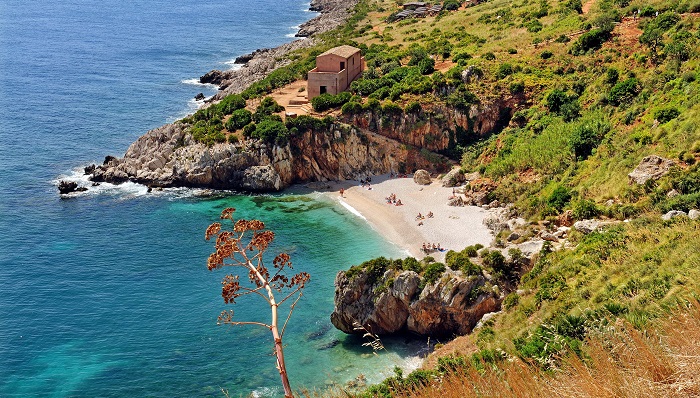 Find out more about our guided tours and excursions to the temples and art treasures of western Sicily here.