Discover the main Sicilian street markets
If there's nothing you like more on holiday than a mooch round a market, Sicily certainly ticks plenty of boxes. Most towns have a market, even if just once a week. At the bigger markets, where coloured tarpaulins provide shade from the fierce morning sun, get ready for a maelstrom of noise, colour and activity.
Some of the markets' names, such as Palermo's Ballarò, date back to the Saracen rule of the ninth century and in fact the atmosphere isn't much different from their Arab counterpart. Stalls display a dazzling range of exotic spices, glistening olives and a rainbow assortment of fruit and vegetables.
In Palermo, you may want to think about visiting the markets with a local guide. Street food tours in Palermo take you beyond the confines of the markets and into the city's quieter back streets. Alternatively, some of our cookery classes include an early morning visit to the market to choose your own ingredients.
Here's a selection of some of the main markets:
Palermo markets
In Palermo, more than anywhere else in Sicily, markets are the best indication of Sicily's Arab traditions and strongly reminiscent of Cairo or Tunis. But then that may not be surprising given that Palermo is closer to Tunisia than it is to Rome. The three main markets – Ballarò, Vucciria and Capo – are top spots for getting a view of local life but also good for food shopping if you're staying in a villa near Palermo.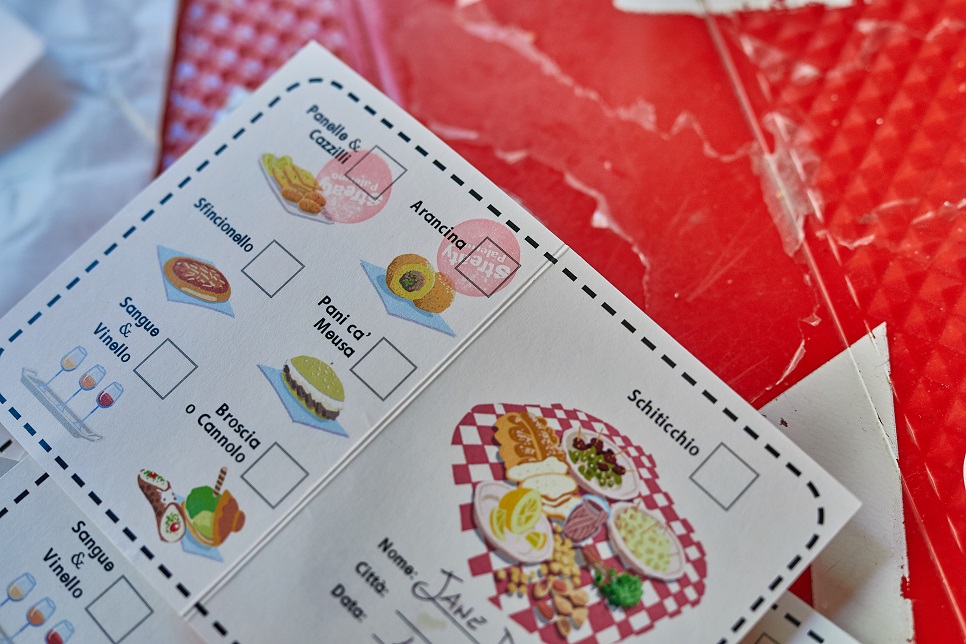 Located in narrow medieval streets and twisting alleys, Vucciria market is the smallest of the three markets and more touristy than the others.  It's perhaps more of a flea market than a food market, with stalls piled high with old books and vintage posters. In the evenings, however, it's a great spot for night-life and the place to go for street food and partying.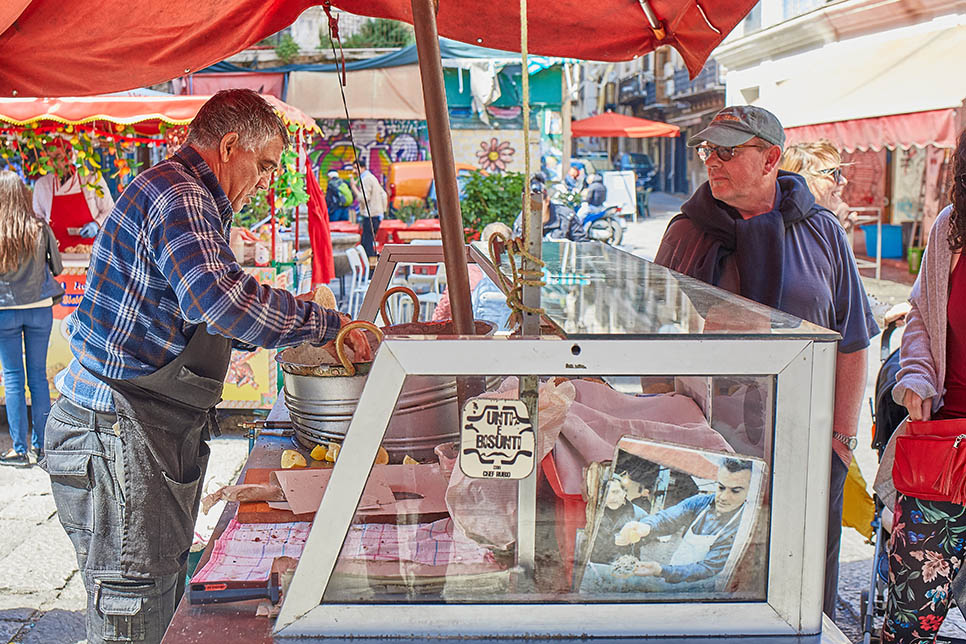 Ballarò and Il Capo are the most authentic of the markets. Situated in one of the poorest neighbourhoods of the city, locals buy their fish, fruit and vegetables at Ballarò and you'll also find mouth-watering displays of cheeses and meats. Indulge in some traditional street food such as freshly-fried pane e panelle but stock up also on the less obviously Italian spices of cumin and coriander.  Il Capo market is another distinctive food market, awash with colours and smells and popular with bargain hunters. Enter it via the Porta Carini, one of the city's oldest gates, and explore its labyrinth-like lanes and alleyways. Grab a piping hot arancini or venture on to the last of the markets, Borgo Vecchio. Situated near the Palermo port area, this is another one that comes to life in the evening but remains popular with locals for everyday food produce.
Syracuse food market
The historic food market of Ortigia is the place to go for everything from blood-red oranges to bright red chilli peppers. Nuts (think pistachios and almonds), dried fruit and delicious capers are all must-buys. Go early to avoid the crowds and round off your visit with lunch at the fabulous port-side Fratelli Burgio salumeria. Choose from a range of accommodation in and around Syracuse, including Casa a Ortigia, a 2-bedroom apartment in the heart of Ortigia.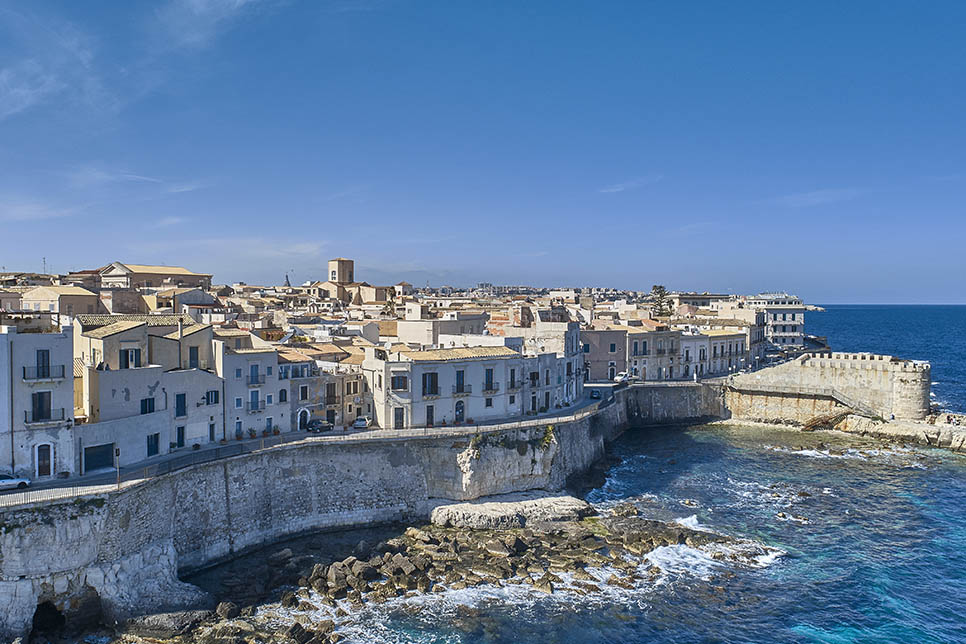 Catania markets
The most famous of the Catania markets is La Pescheria, the lively fish market, which is situated close to the cathedral. Unlike Palermo, markets in Catania are in open Baroque squares. Get ready for dazzling displays of glistening sword fish and sea bream, and stalls piled high with mussels and clams.
The Carlo Alberto market is a huge daily market in one of Catania's largest squares. If you're staying in one of our holiday homes near Catania, this is a good place to stock up on great value local cheese, charcuterie and fruit and vegetables.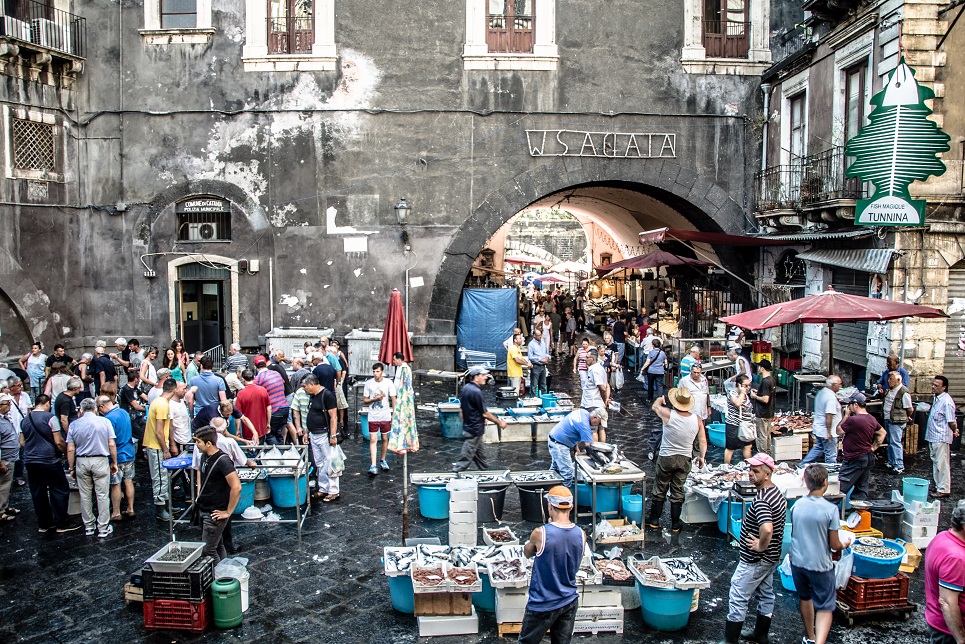 Fish markets in Sicily
If you've booked our newest villa, Case Fil, you're ideally place to get a glimpse of everyday life at Trapani's fish market on Via Cristoforo Colombo and buy fresh fish as it's unloaded from the boats. The port is at its busiest at 5.00 am but wander down after 8am and you'll still be able to buy the local catch for that day's dinner. Further south in Sciacca, the fish market attracts few tourists but is also good for the catch of the day. Visit in the afternoon when the fishing boats come in.