There are plenty of reasons for getting ahead of the crowd and booking your 2020 villa in Sicily now and here's one more!
If you book a 2020 holiday at one of our Early Booking Villas by 29th February 2020, we'll give everyone in your party a fabulous free Sicily Experience. The offer is available on all holiday dates excluding 27 June – 29 August.
Participating in an activity or excursion is a great way to get a feel for the island and there are so many to choose from. Find out about Sicily's history and culture, get an in-depth tour of a city or area, or explore the countryside on a hike or cycle ride. Or if you're interested in food and wine, you might welcome the chance to learn more about Sicily's culinary past, and how what we eat today has been shaped by past invaders and present influences, through a range of activities. The four Early Booking Experiences are:
Wine-tasting in Sicily: Sample some of Sicily's finest wines on a guided vineyard visit. If you're a wine enthusiast, you'll be spoilt for choice, whether you're staying in Marsala or on the slopes of Mount Etna. Indulge in some serious wine tasting and learn all about wine production on the island on a wine-tasting Experience.
Private boat tour:  Relax back on a luxury boat trip, exclusively for your party, around Sicily's sun-kissed shores.
Street food tour: A Palermo street food tour is a brilliant way to explore the city whether you're holidaying as a couple, with friends or family.  Quite apart from the mouth-watering bites of Sicilian flavours, you'll be introduced to plenty of other local sights and markets.
Cookery class: There's only one way to learn about Sicilian food and that's from a local! Grab the opportunity to learn how to cook a selection of dishes in a private cookery class in the comfort of your own villa kitchen.
To qualify for the promotion, you need to book a minimum one-week stay at one of the participating villas.  These aren't restricted to any one area or size – you can choose which part of Sicily you want to visit, and with any number of people. You can also choose your style of villa. At Villa Arte Mare Blue, you can enjoy contemporary style in a traditional rural setting close to the beaches of Cefalù. The 5-bedroom vintage art-filled villa overlooks an atmospheric garden with magnificent infinity pool and sea views.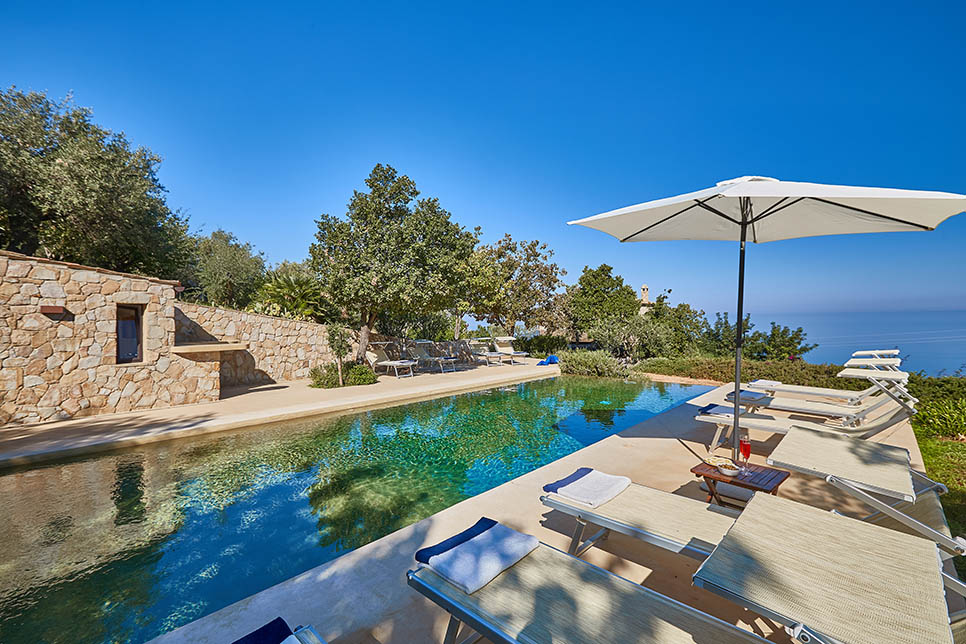 Case Fil is a similar size, minimalist and very stylish. Ideally placed for exploring western Sicily, Case Fil is set amongst the olive groves and vineyards near Trapani, in three self-contained dazzling white buildings (sleeps 12).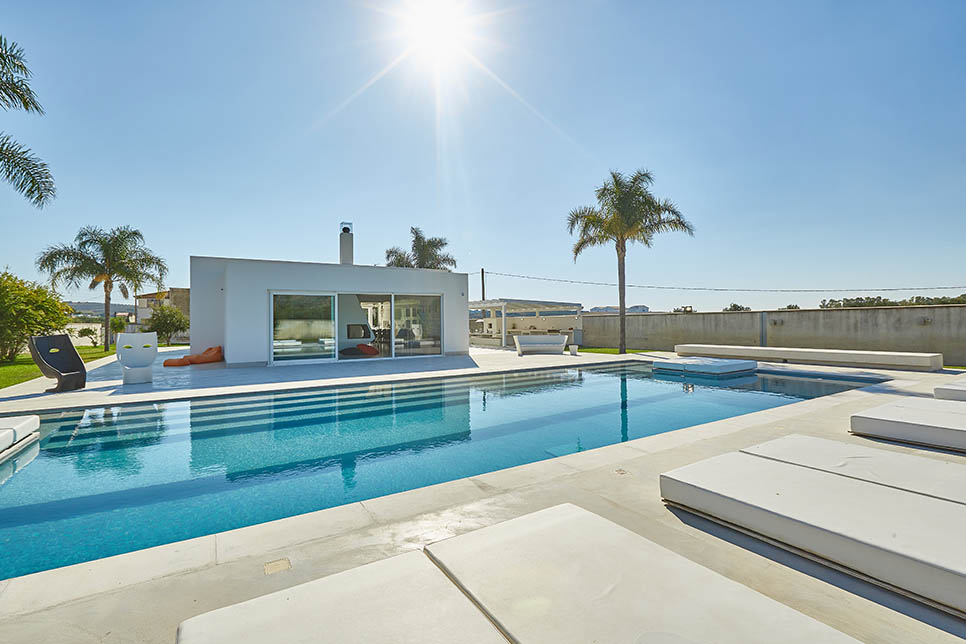 Families can choose from a selection of smaller properties. At 3-bedroom Casa Maoma, in the heart of the wine-growing area of Menfi, drink in the view across the surrounding vineyards from the terrace and pool and enjoy lazy days on the beaches around Porto Palo or on the sandy borders of the Foce del Belice nature reserve.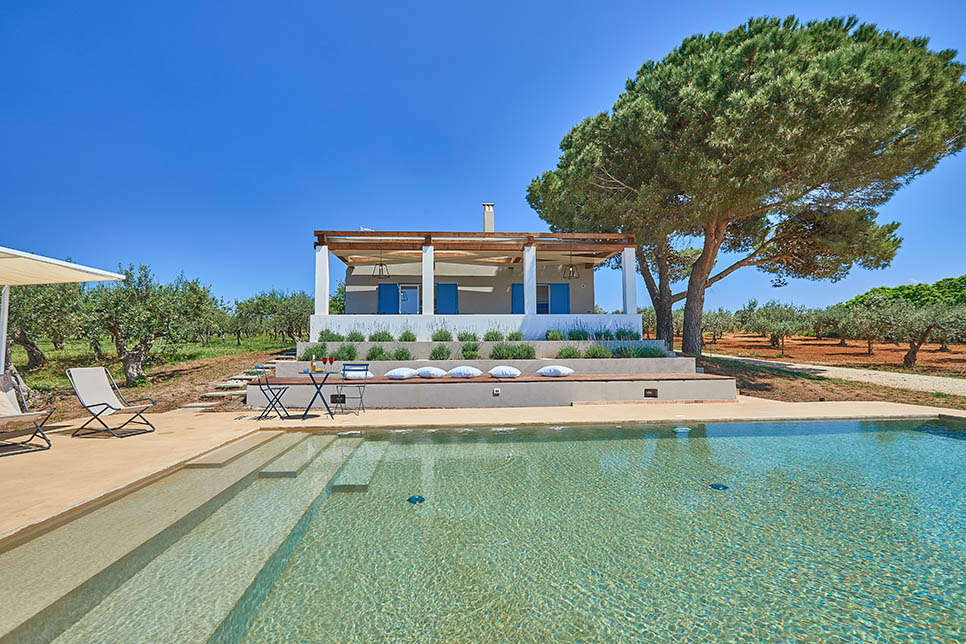 Alternatively, 2-bedroom Casa del Carrubo is one of our most popular family villas, thanks to its gorgeous garden, with a pool, hot tub and outdoor kitchen. You can walk to the local pizzeria or to Lido di Noto beach or pop in the car to nearby Noto and the spectacular city of Syracuse.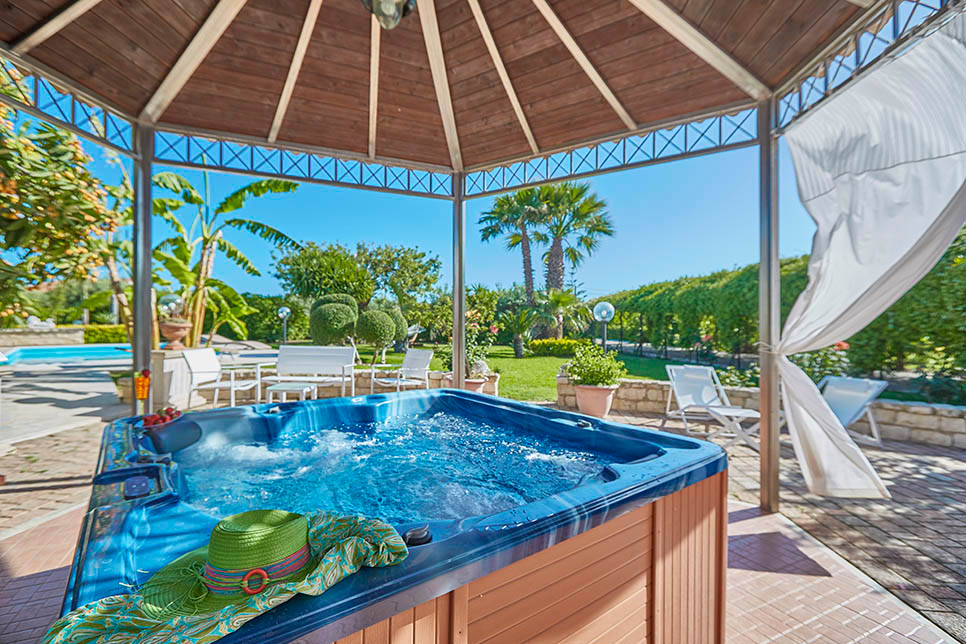 Find out more about our full range of Tours and Activities in Sicily here.