Nourish your inner self with a break in Sicily
Travel for most of us is off limits right now but that doesn't stop us dreaming – or indeed planning ahead. While we may not be able to jet off in the near future, a week in Sicily in late summer or early autumn, when there's still plenty of sunshine, is just what we need to re-boot and pep up depleted energy levels.
After over a year of restrictions, the benefits of escaping to a completely different environment are immeasurable. Different food, culture and a new environment are a sure fire way to lift your spirits. Add to that some powder-soft sand and sun-baked sea and you have a winning combination. Read on for inspiration on how to feed your soul and boost your physical wellbeing on a holiday in Sicily.
Surround yourself with beautiful things
While most of us want to spend our summer holiday outside, and possibly stretched out by the pool, don't underestimate the value of staying in a villa filled with beautiful things. Cue Villa Dionisio where double height ceilings and vast picture windows fill the open-plan living room with light, and eye-catching art works adorn the walls. Whip up a meal in the super-stylish kitchen, do a quick work out in the gym, then pamper yourself in the sleek, hotel-style bathrooms.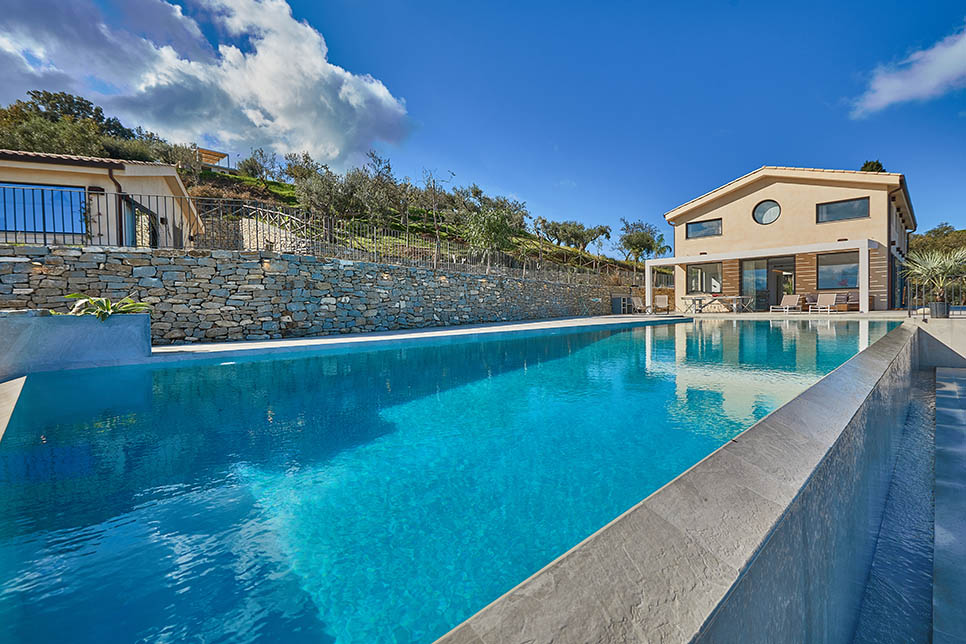 Tranquil location
Imagine a villa in the midst of olive groves, with views to the mountains and the sea. Casa Turi is that villa, a traditional Sicilian country house with sprawling terraces fitted out with comfy lounge furniture and hammocks.  Chill by the pool with a glass of wine as the sun goes down over the mountains and linger over leisurely meals prepared in the superb outdoor kitchen. At the end of each sun-drenched day, luxuriate in a vast sunken bath, perfectly placed by sliding doors to the garden in the master bedroom.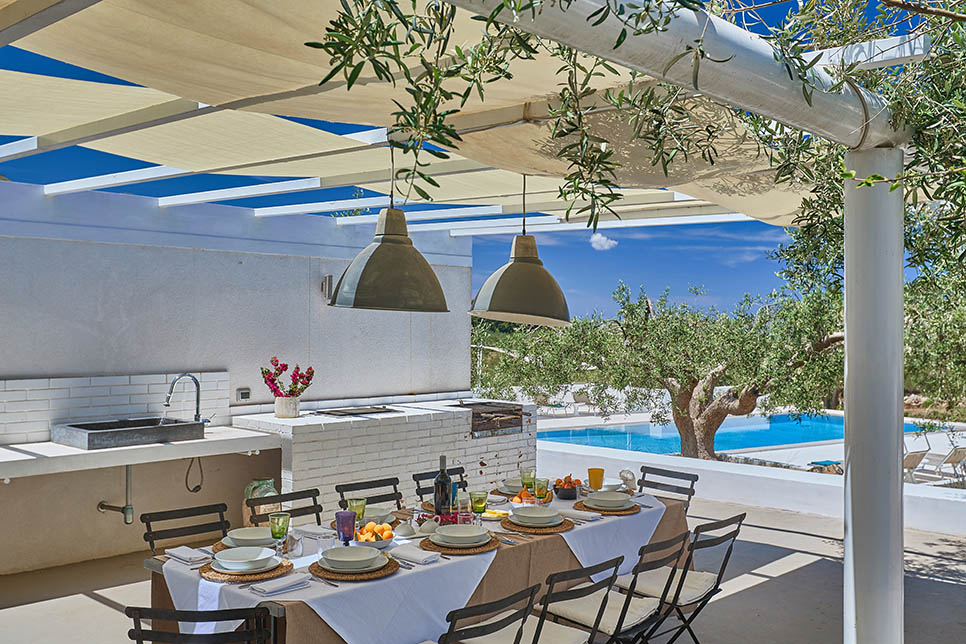 Food for the soul
Most of us recognise that eating well makes us feel good and one of the joys of a holiday in Sicily is the healthy Mediterranean diet. In eastern Sicily, feast on fresh seafood, freshly-picked fruit and vegetables, and wine made from vines that have grown on lava-enriched soil on the slopes of Mount Etna. By late summer, the peaches and sweet Etna cherries will be disappearing from market stalls and, in their place, nuts such as pistachios and almonds. Rich, flavour-filled mushrooms and chestnuts start to emerge a little further into autumn. Thanks to Etna's rich pastures, you can also enjoy wonderful cheeses, such as ricotta and pecorino, and forays into the villages and vineyards to sample exceptional wine, throughout the year.  At Terrazza sul Mare, a 2-bedroom apartment perched above the tiny fishing port at Pozzillo, start your day with a visit to the pop-up fish stall on the street corner.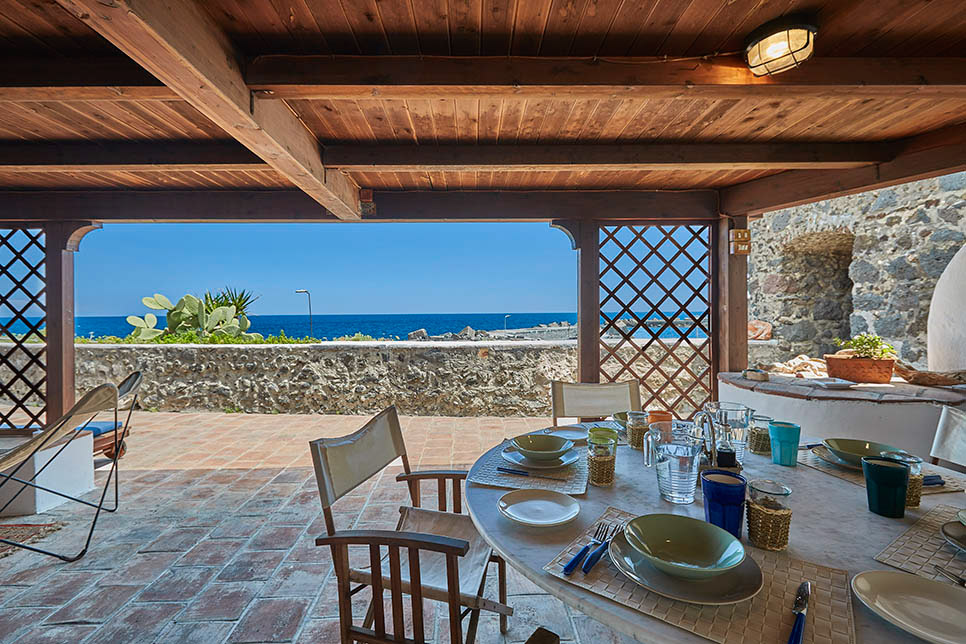 Sea views
Whiling away the hours simply watching the movement of the sea can be wonderfully restorative. Waking up to the sound of it even more so. At Villa Lo Scoglio, flit between a series of panoramic terraces and verandas for sea views that will leave you transfixed. There's even a roof terrace with heart-stopping vistas along the coast. And when the temperature rises and you need to cool down, just slip down the private steps through the garden to the water's edge.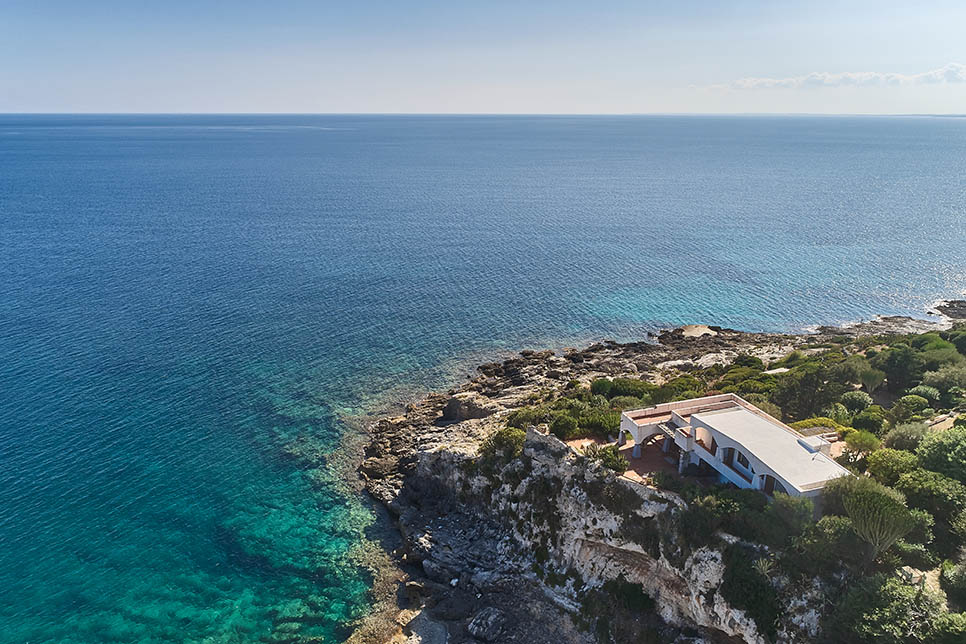 Jacuzzis and spa bliss
If you take your holiday in September or October, sinking back into the bubbles in your own jacuzzi is a real treat. Choose from a selection of villas such as Villa Geranio where you can sneak off into an away-from-it-all jacuzzi and sauna. The villa's open-sided, covered dining space also makes it a great choice for autumn holidays when temperatures may be a little cooler. Visit our full collection of villas with hot tubs and jacuzzis here.