5 of the best things to do on the west coast of Sicily
Given that Sicily is the largest island in the Mediterranean and around a fifth the size of England, it's not surprising that the vibes on its west coast are very different to those of the north and east.
This is partly due to its lack of obvious tourist hotspots. Compare it to the east coast where Taormina takes centre stage, or the north coast which is dominated by Cefalù. However, its proximity to north Africa (Tunisia is less than 100 miles away) is also a key factor and obvious Moorish influences have more than left their mark. Here, you'll find couscous in restaurants, and farmhouses taking the shape of a 'baglio', structured around an inner courtyard. What's certain is that if you're looking for an authentic atmosphere, you'll find it in abundance. And the good news is that there are plenty of things to do so once you've settled into your villa in western Sicily, start exploring!
Explore towns and villages
Start in Sicily's most westerly city, Marsala, best known for its wine, but also home to an archaeological museum as well as being the setting off point for ferry trips to the Egadi Islands. In nearby Trapani, explore the ancient alleys and imposing cathedral in the charming old town, then head for the outskirts of town and the cable car which will whizz you up to the hilltop town of Erice. At Mazara del Vallo, you can delve deeper into Sicily's Arabic influences at the Kasbah in the centre of town. Finally, don't miss the extraordinary 7-foot tall Dancing Satyr which was hauled out of the depths of the sea in 1998.
Looking for a centrally-located villa? Case Fil is within easy reach of all of these towns.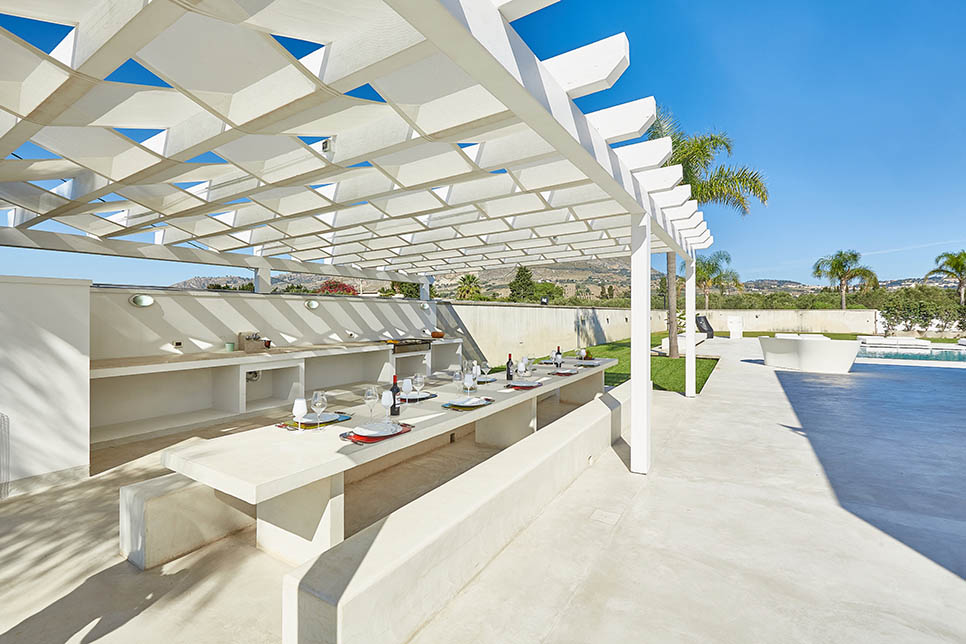 Greek temples
Not far from Mazara del Vallo, the vast archaeological site of Selinunte boasts temples, an acropolis and agora – and magnificent sea views. If you can, try to visit the nearby Cave di Cusa quarry, the source for the stone for Sicily's temples. Further north, the Temple of Segesta rivals anything you're likely to see elsewhere in Sicily, or indeed Greece. Perched on a hilltop in a splendid natural setting, the temple boasts 36 magnificent Doric columns and dates back to around 430BC.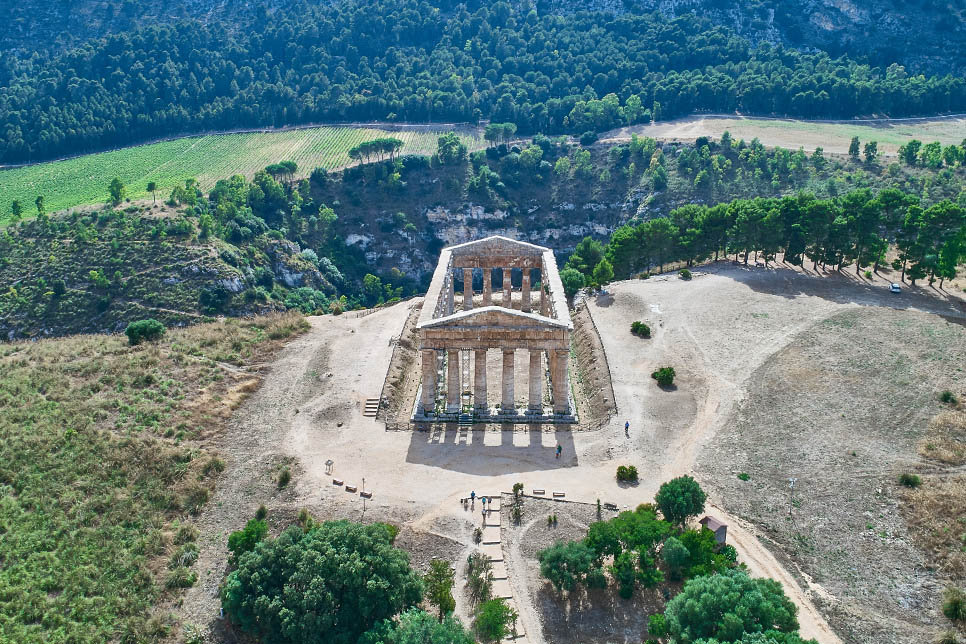 Eating in west Sicily
Where do we start? You'll find plenty of traditional Sicilian goodies, plus a whole lot more. Head to Castelvetrano for bright green, buttery Nocellara olives or, if you have a sweet tooth, to Trapani for the original version of 'cassatelle' (or 'casateddi') pastries, deep-fried and prepared with a mouth-watering lemon-flavoured ricotta, dotted with chocolate chips. You won't be surprised to learn that fish features on most menus. 'Couscous di pesce', made with seafood, tomatoes and almonds, is a Trapani highlight. Meanwhile, a little further south, the waters around Mazara del Vallo are renowned for exquisite sweet red shrimp, served as a carpaccio, in salads and with pasta.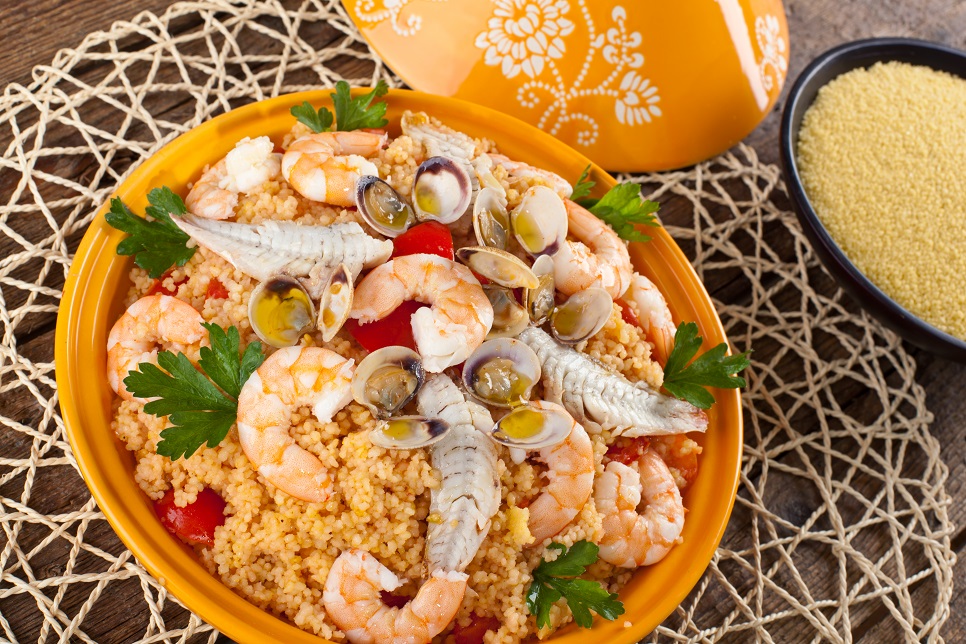 Wine-tasting in western Sicily
While Etna in the east is perhaps most widely-recognised for its wine production, the lush hills around Trapani and Marsala provide ideal territory for the cultivation of wine grapes. There are plenty of wineries to choose from, including several traditional cellars such as Florio and Donnafugata. Don't forget to check in with us if you'd like us to organise a tour for you. To the south, the Planeta company produces a superb selection of fine wines around Menfi. Alternatively, take a tour in the DOC wine region of Alcamo, between Trapani and Palermo.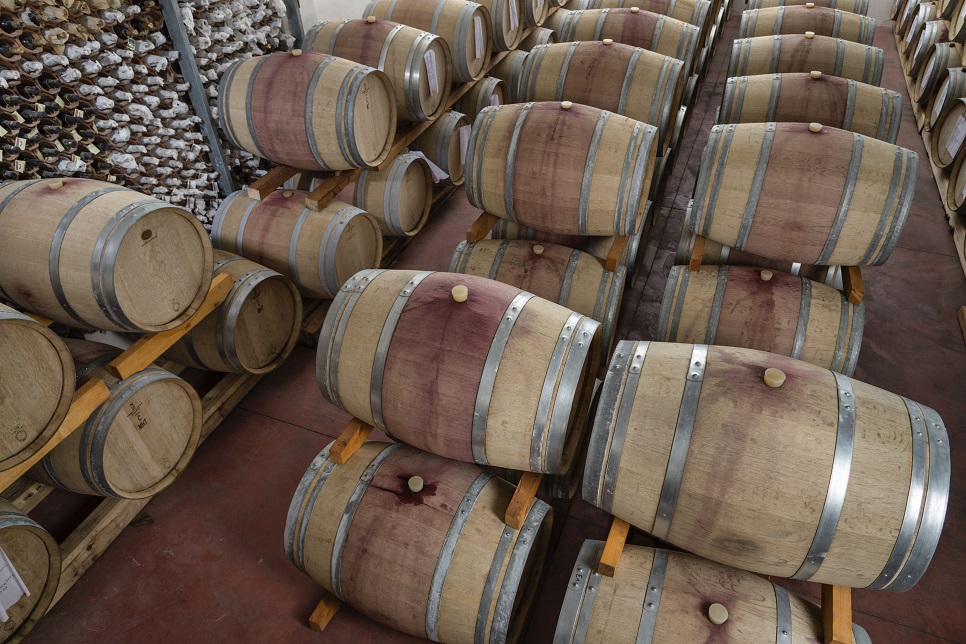 Island hopping in the west
Save the best till last and set sail on a mini-cruise to the Egadi Islands, just a few miles off the west coast. With ferries departing daily from Marsala, they provide an opportunity to explore the coastline's grottoes and stunning coves and take dips in turquoise sea. Most cruises depart for butterfly-shaped Favignana, the closest of the three, where you can swim and snorkel in the pretty bays of Cala Rossa and Cala Azzurra. You can also opt for a trip that continues on to Levanzo or Marettimo.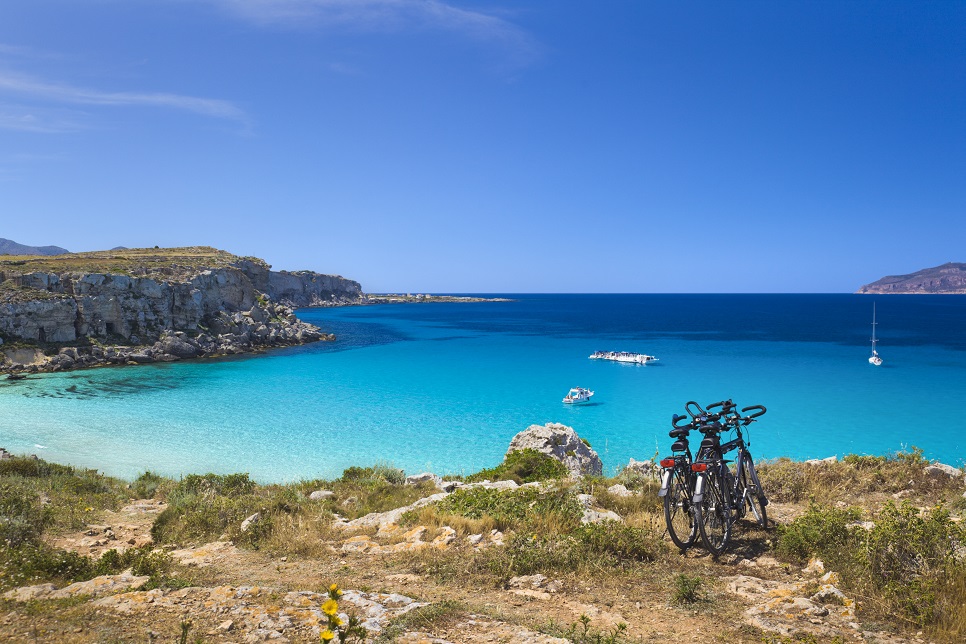 Want to find out more about holidays in west Sicily? Discover some of the natural beauty highlights in west Sicily.