Everything you need to know about Sicilian street food and traditional cuisine
So how much do you know about Sicilian food? You wouldn't be alone in assuming that it probably isn't that different from that of the rest of Italy and, to a certain extent, you're right. Think fruit and vegetables bursting with flavour, and a healthy dose of olive oil, nuts, seeds, and fish – in essence, the classic Mediterranean diet. And, in common with mainland Italy, a rigorous commitment to using seasonal, locally grown produce.
However, if you've stayed any length of time in Italy, you'll know that every region has its own local traditions and specialities, and this is particularly noticeable in Sicily where the cuisine has been influenced by everyone from Greeks and Arabs to the French and Spanish. All of which comes together in one delicious melting pot, with culinary quirks that include couscous loaded dishes in the west of the island, and street food stalls in Palermo piled high with snacks that were brought to the city by the Greeks and Arabs.
Bite into sun-ripened fruit and vegetables
During the warmer months in Sicily, you'll find market stalls piled high with glossy aubergines, olives, and capers, and tomatoes that smell and taste of summer. When combined, the four (together with a smattering of onions and celery) form the basis for Sicily's traditional 'caponata'. You'll also find bundles of fresh rosemary, mint and oregano, and sun-drenched silky peaches and nectarines. As the summer draws to a close, freshly picked syrupy-sweet figs are used for cakes and tarts and provide the perfect accompaniment to creamy ricotta.
Sicily's most famous pasta dishes
Two of Sicily's pasta dishes stand out for their deliciousness! The first is pasta con le sarde, a dish of bucatini (a spaghetti-like pasta with a hole running through the centre), topped with wild fennel and sardines, pine nuts, raisins, toasted almonds and saffron.
Staying in a villa near Catania? You'll find pasta alla Norma on every restaurant menu. This first course pasta dish was created as a tribute to composer Bellini's Norma opera. The dish is usually made with rigatoni, combined with tomatoes, fried aubergines, garlic, fresh basil and a grating of salted ricotta.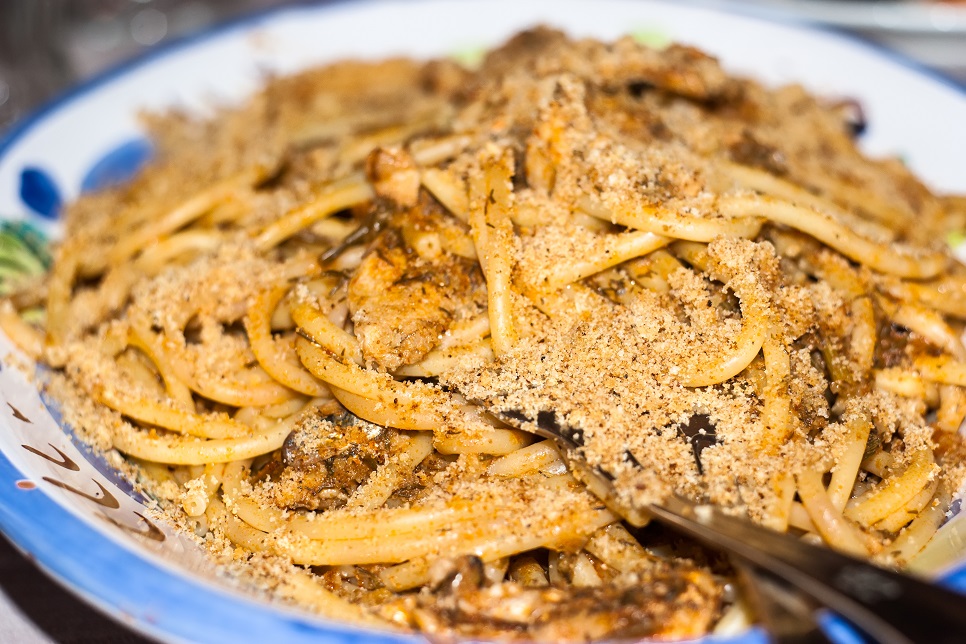 Browse the market stalls
Part of the pleasure of staying in a villa in Sicily is the freedom of self-catering. With time on your hands and an array of fresh produce that you may not normally have access to, shopping for ingredients and producing meals takes on a quite different perspective. Head to the local market to browse cheese tables heaped with chunks of caviocavallo and warm ricotta with honey and pistachio. You'll also find baskets of olives, toasted nuts, dried fruit and capers and in some places, baskets of babbalucci and crastuna (snails). For anyone staying in one of our apartments in Syracuse, the Mercato di Ortigia is a great place to stock up on provisions or pick a few gifts or treats to take home. Open every day except Sunday, the colourful market offers a tantalising array of fish, fruit, vegetables, and cheese stalls.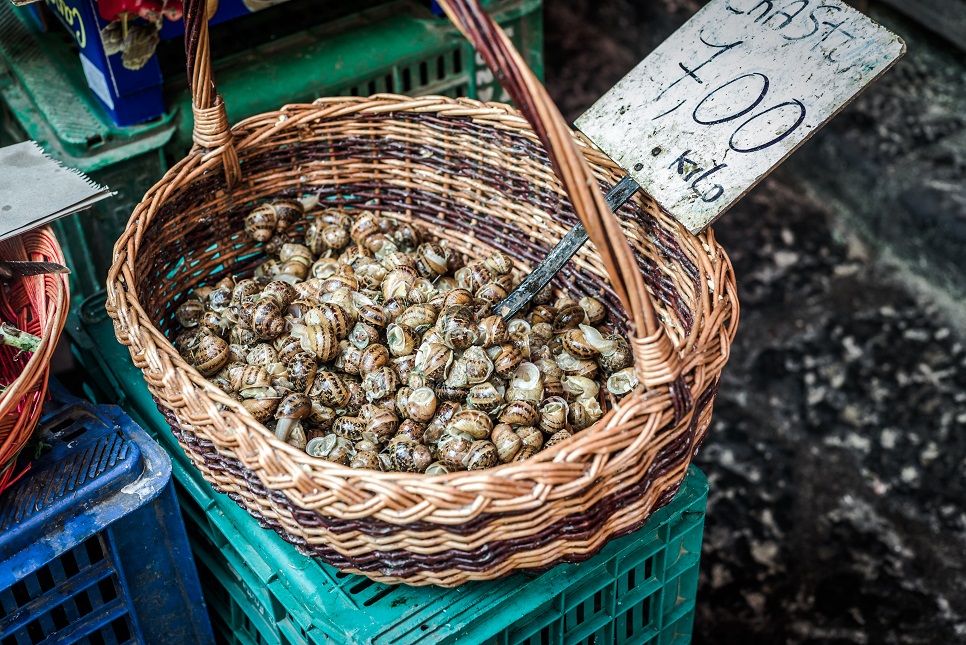 Fish dishes in Sicily
Given the abundance of fish in the seas that surround the island, you won't be surprised to learn that fish features heavily on Sicilian menus. In the west of the island, fish couscous is a traditional dish from Trapani, and the town's fish market, the Mercato del Pesce is well worth a visit for guests at Case Fil.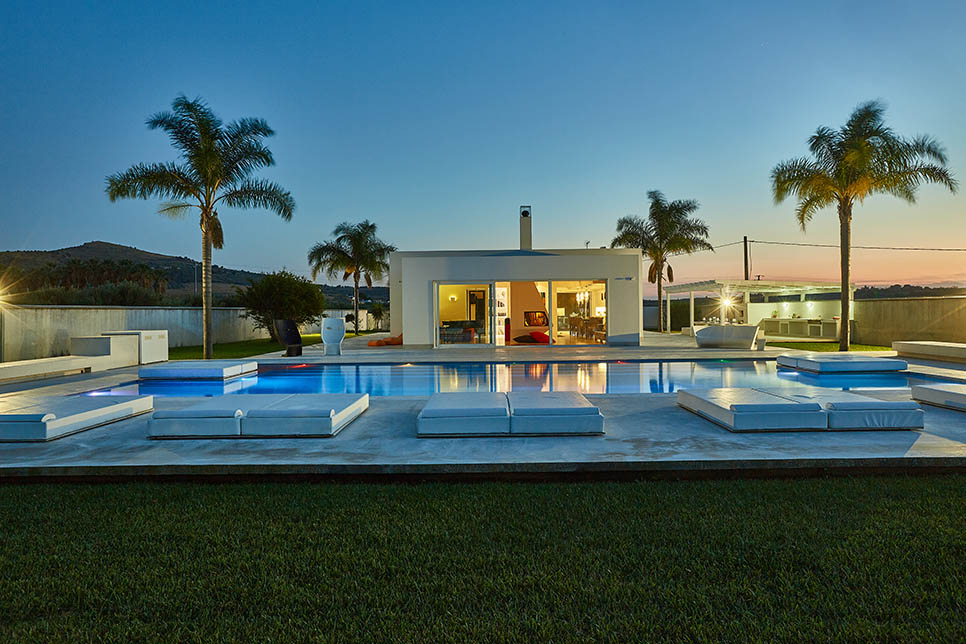 Throughout the island, you'll find dishes of sea urchins (ricci) with pasta, mussels and clams with spaghetti, boiled octopus and sword fish prepared in several different ways – rolled into involtini, or Messina-style, where it is simply cooked with olives, capers, garlic, tomatoes and pine nuts. Squid is also popular, stuffed with capers, anchovies, breadcrumbs, and olives.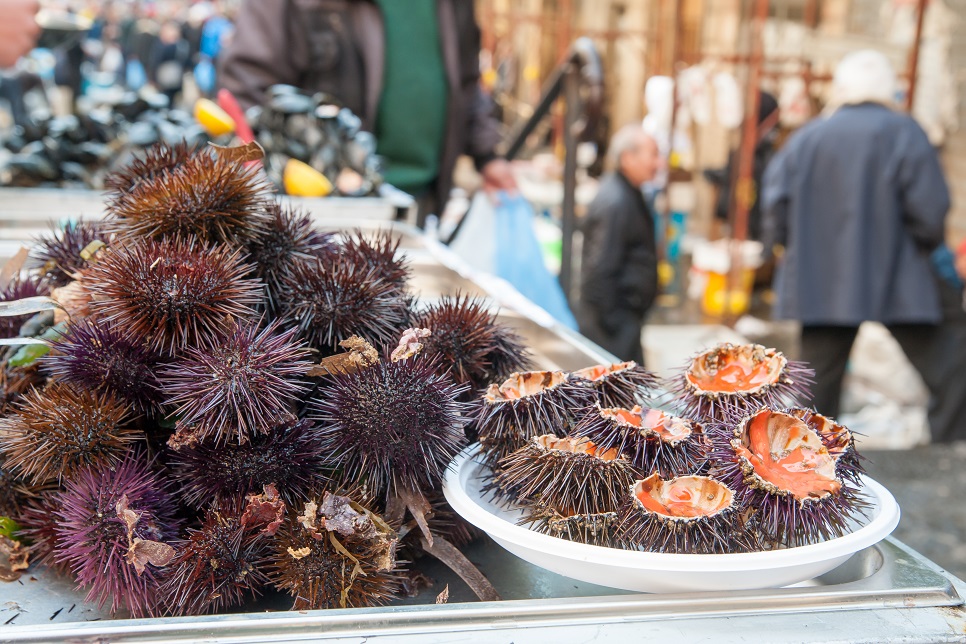 Don't miss the street food
For a full flavour of Sicily, make tracks for the street food in Ballarò market in Palermo where some snacks may appeal more than others. Pani câ meusa (bread crammed with boiled and fried calf spleen and lung) and stigghiola (grilled veal, lamb, or goat intestines) may not be to everyone's taste but the mere smell of some of the fried items is enough to whet anyone's appetite. Fancy a sesame roll stuffed with potato croquettes and chickpea fritters (panino con panelle e crocchè)?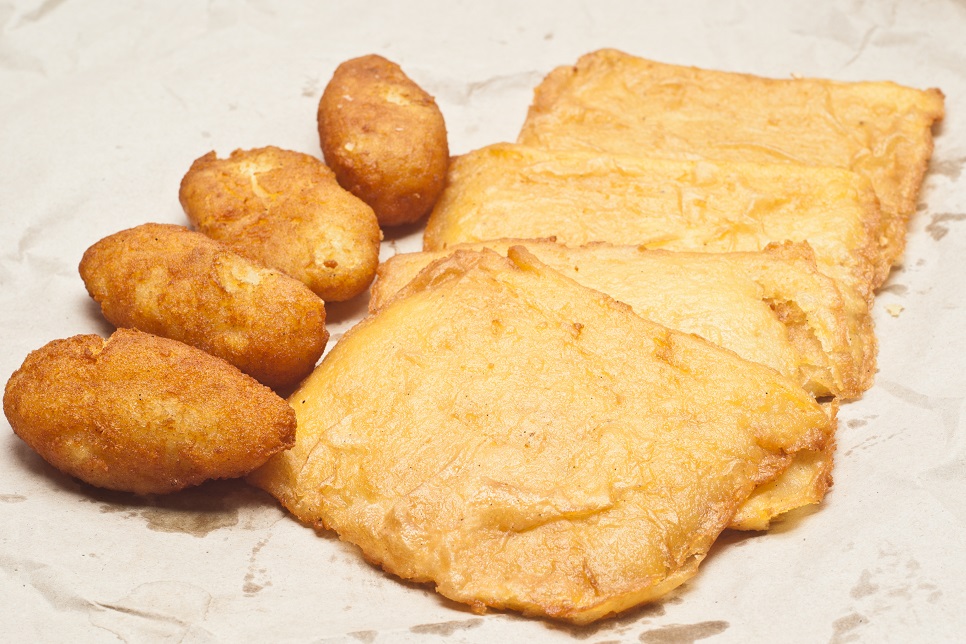 Or perhaps an 'arancino'?  These deep-fried rice balls, usually crammed with tomato sauce, peas and meat, or with ham and cheese, are a staple of Sicilian cuisine, said to have started in around the 9th century with the Arabs.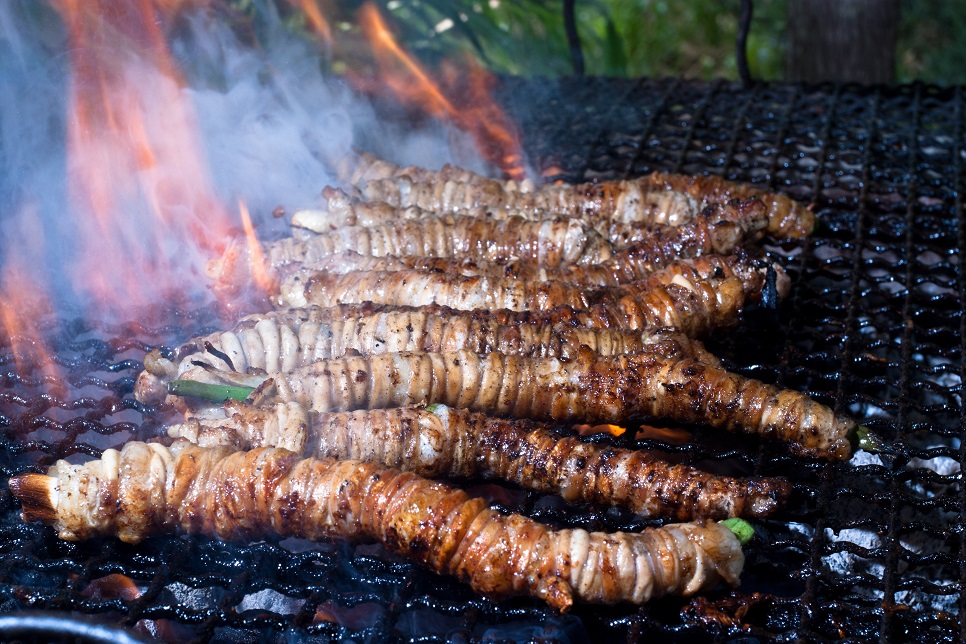 Finish with a sweet treat
One thing's for sure – if you have a sweet tooth, you're going to love Sicilian desserts! You won't find much variety, but what you will find is a passion for the locally grown ingredients of almonds, pistachios and lemons which find their way into most desserts. Sicilian cannoli are perhaps the best known, a tube-shaped fried pastry casing filled with whipped ricotta with a little sugar and lemon. Equally popular is cassata, layers of liqueur dipped sponge sandwiched between fresh ricotta studded with chocolate chips and covered by a marzipan casing, green icing, and a scattering of candied fruit.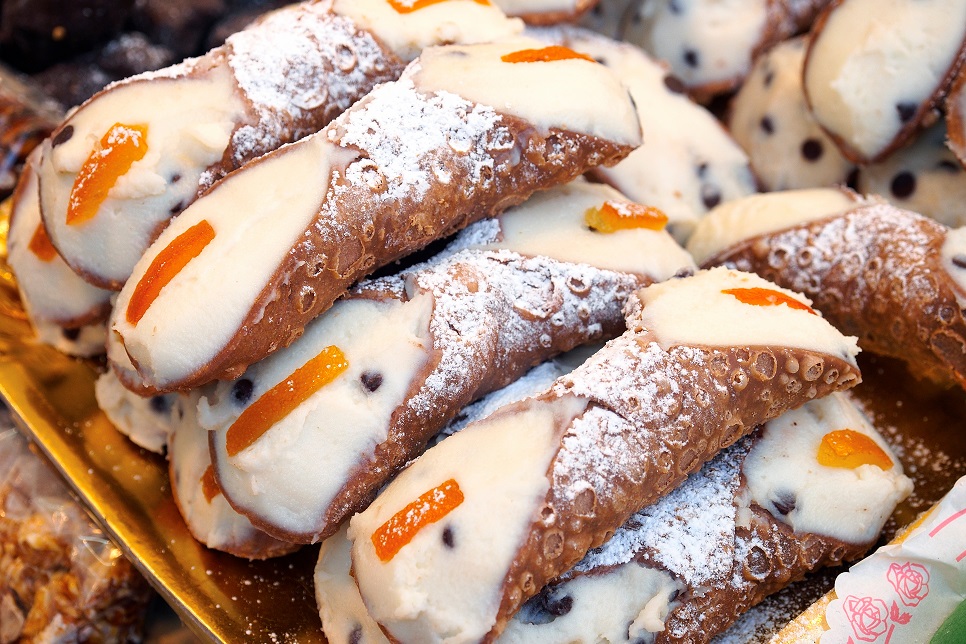 What about gelato?
Gelato and granita are quite simply a part of everyday life in Sicily. So much so that during the warmer months, they are often the first meal of the day! Yes, it's true – some Sicilians start the day with a buttery brioche oozing with gelato, or a granita (often coffee, lemon or strawberry flavoured) served with a warm brioche for dunking.