A May or June holiday in Sicily brings with it warm sunshine, a series of charming food and wine sagre in the smaller villages and several impressive events and festivals.
Flower festival in Noto (12-15 May)
While masses of wild flowers blanket the Madonie and Nebrodi mountains in the north of the island, the baroque town of Noto in Sicily's south east presents a very different floral display. During the colourful Infiorata di Noto flower festival (12-15 May), the palazzo-lined Corrado Nicolaci, is transformed into a flowered carpet of petal-filled mosaic-style pictures.   Once you have admired the display and the town's spectacular baroque palazzi and churches, head for the legendary Caffé Sicilia in Corso Vittorio Emanuele for some people-watching over an ice-cream or granita.
Stay on the outskirts of Noto at the Villa Brezza Marina, a 3-bedroom villa with a sandy beach on its doorstep. One week in May from £666 (sleeps 6).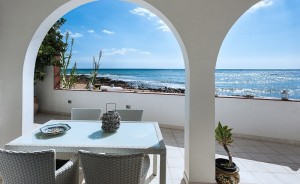 Sicily's Greek Theatre Festival (13 May – 26 June 2016)
in Syracuse is Italy's most important classical theatre event, attracting worldwide crowds to its atmospheric ancient theatre. This year's programme of classical plays includes Sophocles' Electra, Euripides' Alcestis and, new for 2016, Seneca's Phaedra.  For an extra dose of culture, spend your days exploring the Greek, Byzantine and Norman architecture of Syracuse and visit the magnificent baroque towns of Noto, Modica and Ragusa.
Stay at Lo Scoglio, a clifftop villa with wide sweeping sea view terraces and gardens that lead down to the water's edge. Syracuse and Noto are both close by. One week in May from £890 (based on 2 sharing).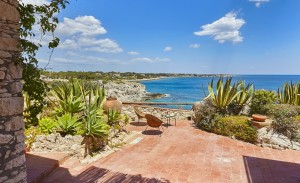 A' Nivarata Granita Festival, Acireale (3-5 June 2016)
For anyone holidaying on an island where ice-cream is said to have been invented and an ice-cream filled brioche bun is an acceptable breakfast staple, popping into a three-day festival dedicated to Sicilian ice-cream and granita is a no-brainer. This year's event, the fifth, has a line-up of food shows and demonstrations by master gelato makers who flock to the town of Acireale from all over Italy.
Stay at Casa sulle Onde, a sea-facing villa on the outskirts of Acireale, which, with the vine-carpeted slopes of Mount Etna and the pistachio-growing village of Bronte on your doorstep, is ideal for anyone with an interest in food and wine. One week in June from £1692 (sleeps 4-6).