Recently named Italian Capital of Culture for 2018, there are now more even more reasons to visit Palermo, Sicily's fascinating capital. Book a flight to Palermo and stay in a luxury villa or holiday home and combine sightseeing and city strolling with beach life Sicilian style.
Unravel Sicily's History
Few places to visit in Palermo can claim a historical legacy as diverse as Sicily's and this is evident on almost every street corner in the city. With a history of invading forces from the Carthaginians, the Greeks, Romans, Normans, French and Spanish, amongst others, the city's cultural sights incorporate everything from Moorish architecture to Norman cathedrals.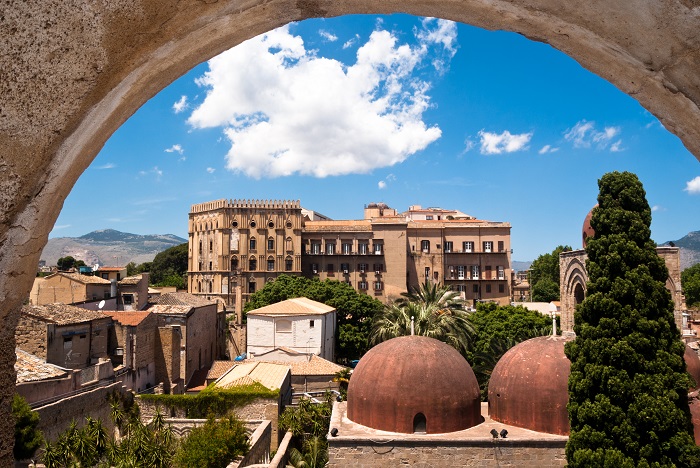 Mosaics
Be prepared to be amazed by the dazzling sight of the gold mosaic decor of Palermo's Palatine Chapel. A short drive from the Palermo old town, more astonishing mosaics are on view at the Cathedral at Monreale where no less than 6,500m² of pictures of saints, kings, scenes from the Old and New Testaments and decorative patterns are on view accompanied by floor mosaics which reveal a strong Arab influence.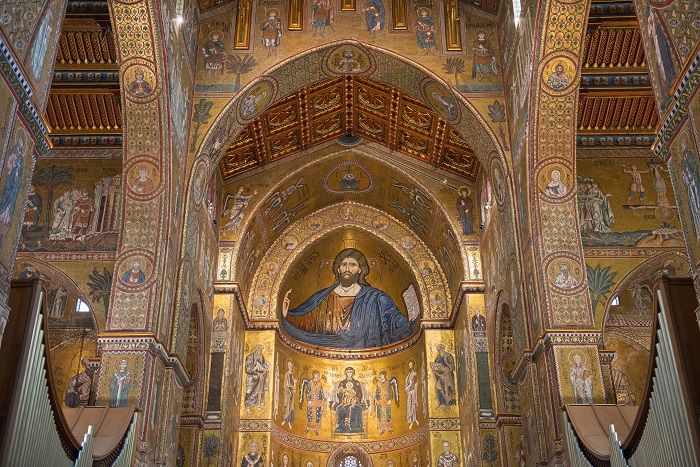 Beaches
There are more place to visit in Palermo but if you need to relax, head out of town to Mondello, a small seaside resort just a bus ride from Palermo. Overlooked by pastel-coloured changing cabins, the long sweeping beach is the perfect retreat from the hubbub of the city centre. Stroll past elegant Liberty-style villas along the seafront and gaze out over the Art Nouveau-style 'Charleston', now a restaurant and private beach on the pier.
Opera at the Teatro Massimo
Drink in the atmosphere at Italy's largest opera house, a grand affair with a current capacity of around 1,350 people.  Built in the Neoclassical style in the late 19th century, the building subsequently underwent a lengthy restoration, completed in May 1997. Book a guided tour to check out the seven-tiered grand auditorium with its gilt balconies and glittering chandeliers or, for the ultimate experience, experience the real thing at an evening performance.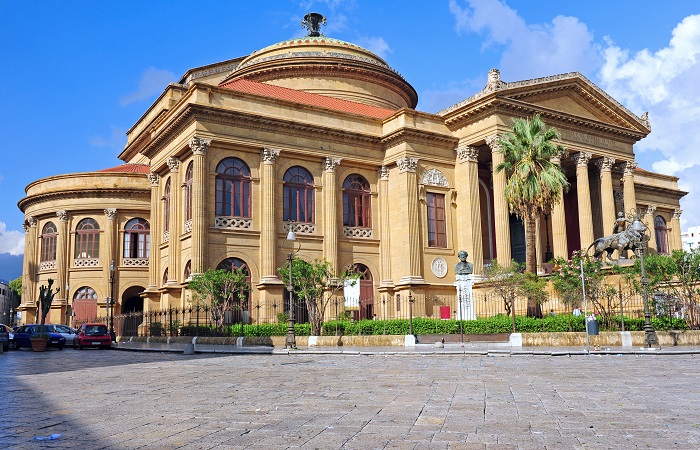 Street food and markets
Where to eat in Palermo Sicily? Much has been written about Palermo's markets whose narrow streets are lined with stalls of sun-ripened fruit and vegetables and filled with the aroma of fried panelle and arancine. Head straight for the Ballarò market early in the morning for fresh fish, cheese and vegetables to prepare meals in your own villa kitchen, or in the evening to absorb the local atmosphere and sample some of the best Sicilian street food.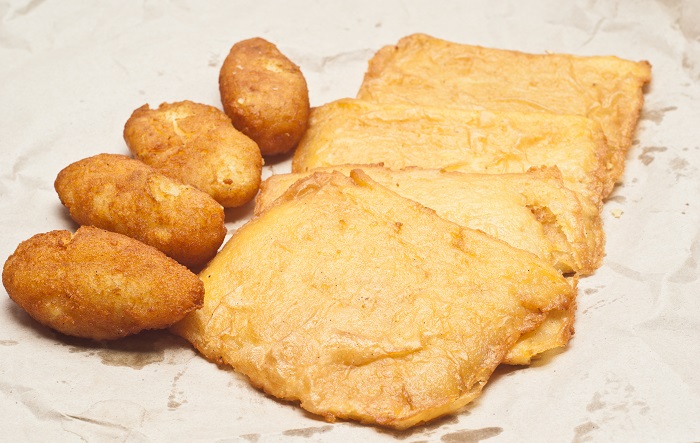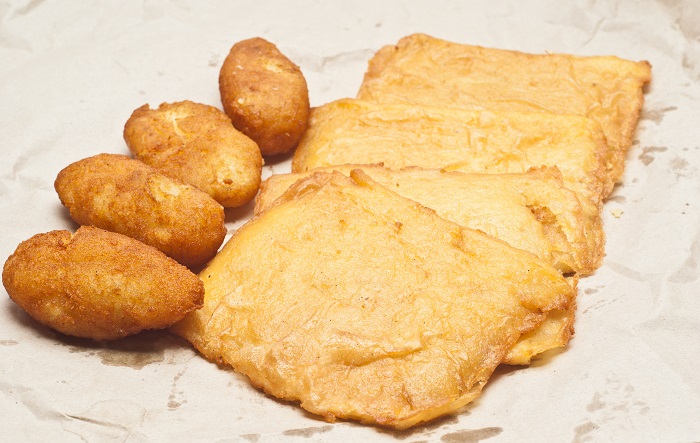 Palermo and Liberty style architecture
One of the principal centres of Liberty style in Italy, it is still possible to view examples of the Belle Epoque architecture that became fashionable in Palermo at the turn of the century. The best examples of this distinctive style can be seen on Via Libertà and the streets running off it in the Politeama neighbourhood and at the seaside resort of Mondello.