While the carnivals of Venice and Viareggio may be more famous, Sicily's carnivals can be equally spectacular and are more likely to be accompanied by better weather.
Our top carnivals are in Acireale, Sciacca, and, just outside Palermo, at Termini Imerese and Mezzojuso.  Visit during the February celebrations and combine your stay in Sicily with visiting some of the island's top attractions, minus the crowds and the heat of the summer sun.
Acireale carnival: With concerts, parades through the town's baroque historic centre and processions of allegorical and floral floats, Acireale is one of Sicily's most colourful and impressive carnivals. Carnival celebrations take place on 30-31 January and 4-9 February, culminating in a fireworks finale.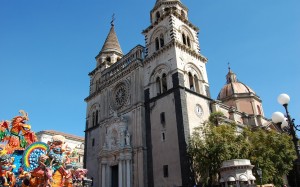 Stay at Casa sulle Onde, a 3-bedroom villa with sea-facing terraces and interiors that blend hand-crafted contemporary furniture with classic antiques. The historic centre of Acireale, Etna, Taormina and Catania are all close by. Prices from £1375 (sleeps 4) per week in February.
Termini Imerese: Situated to the east of Palermo, the carnival celebrations at Termini Imerese (7-9 February) are said to be the oldest in Sicily, featuring the character of 'Nannu' which dates back to the end of the 1800's.  More carnival celebrations take place at Mezzojuso, to the south of Palermo, also on 7 February.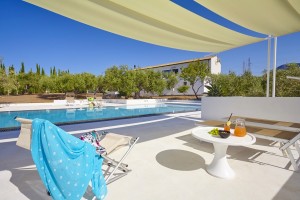 Casa Turi is a 4-bedroom villa, with large open-plan living, close to the coastal town of Trabia and to the carnival towns of Termini Imerese and Mezzojuso. Palermo and the archaeological sites of Segesta and Himera are within easy reach.  Prices from £1346 (sleeps 8), including a 10% low-season saving, in February.