Discover  our favourite Sicilian towns and villages
Soaring mountain backdrops, dramatic sea views and historic hilltop towns interwoven with medieval stone lanes are familiar sights in Sicily. The fact is, if you're looking for a small town that's big on beauty, Sicily is jam-packed with options. Our favourite Sicilian towns and villages varies according to the season but these five generally feature in our top ten at any time of year!
Baroque beauty in Ragusa Ibla
You couldn't fail to be dazzled by the sight of Ragusa Ibla, the jewel in the crown of the UNESCO-listed Baroque towns in the south east of the island. For a memorable first impression, approach the town from the flight of steps or winding road that leads from Ragusa Superiore, the more modern upper town. Then head straight for the main Duomo di San Giorgio which looks out from its lofty position over the town's sloping principal piazza. From there, meander through the town's maze of narrow lanes and alleyways, past cafes and bars that sit in the shade of elaborately carved balconies.
For easy access to all the UNESCO towns, stay at Rocca di Pietra, a stunning 6-bedroom villa with pool, set between Ragusa and the white sandy beaches of Sicily's south east coast.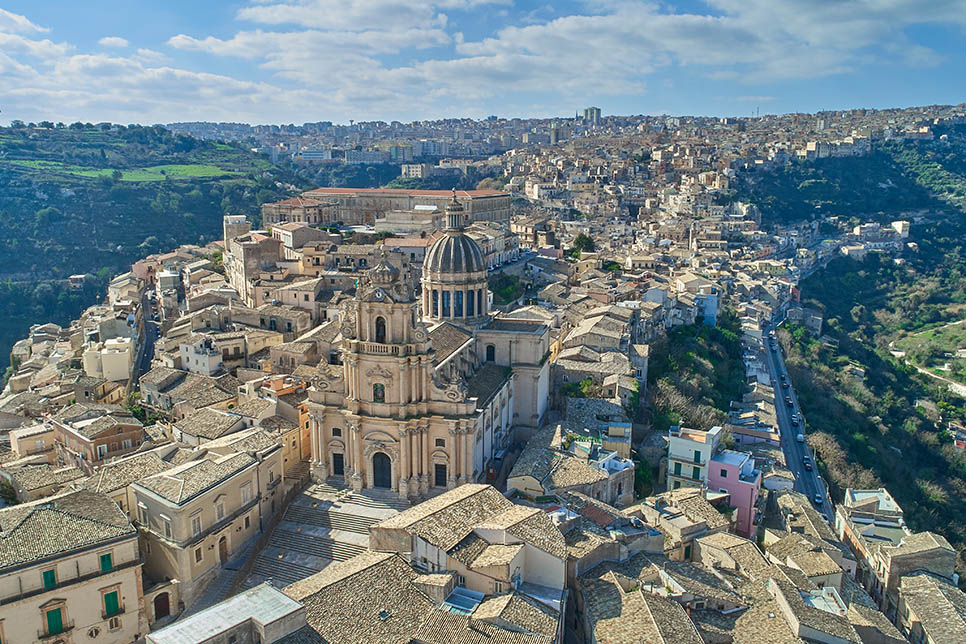 Fairy tale castles in Erice
Over on the west coast, Erice is a medieval hilltop town, set high above Trapani. It's perhaps most famous for its spectacular Easter celebrations, but with a 12th century Castle of Venus and a fairy tale-style Torre Pepoli that seemingly floats out of the rocks, the town is rich on atmosphere at any time of year.
Take the scenic route up to the town by hopping on a cable car on the outskirts of Trapani, and enjoy a 10-minute panoramic journey that also provides a first-class view of the Egadi Islands. Then wander through the arches of the city gates and enjoy a leisurely stroll through the warren of cobbled lanes, past churches and pasticcerie shop windows piled high with traditional almond biscuits and cannoli. The main Piazza Umberto I, at the heart of the town, is a good spot for people-watching.
As a contrast to all that history and antiquity, stay in a super-modern villa. Case Fil is a strikingly stylish villa with three independently-housed bedrooms and a dazzling 18m pool and outdoor dining terrace. Save 20% on selected dates this autumn.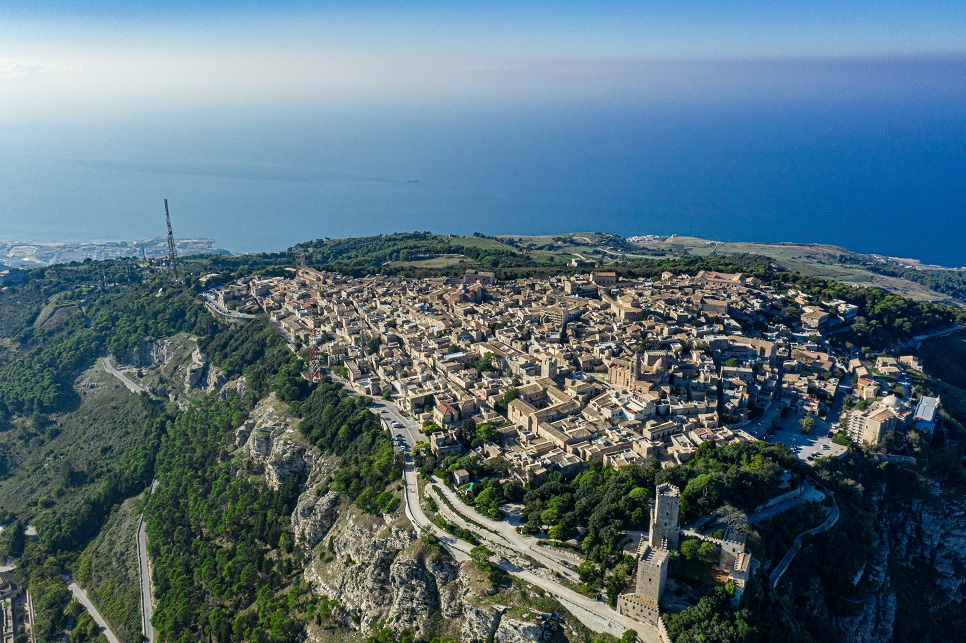 Natural beauty in the Nebrodi
Gangi's claim to fame is being named one of Italy's most beautiful villages in 2014. Competition for the coveted title is fierce but there's no disputing the fact that the small town of Gangi is utterly charming. Nestled between the Nebrodi and Madonie mountains, the atmospheric hilltop town has a medieval historic centre interlaced with stone alleyways and punctuated by viewpoints over rolling hills and dramatic peaks.
Architectural highlights include the 14th century art-filled Chiesa Madre di San Nicolo di Bari, with its adjacent mullion-windowed Torre Ventimiglia, the Santuario dello Spirito Santo and the Palazzo Sgadari.
For easy access to the beaches around Cefalù and the hilltop towns of the Madonie and Nebrodi mountains, check in to Villa Arte Mare Blue, a contemporary villa with pool in a stunning rural setting.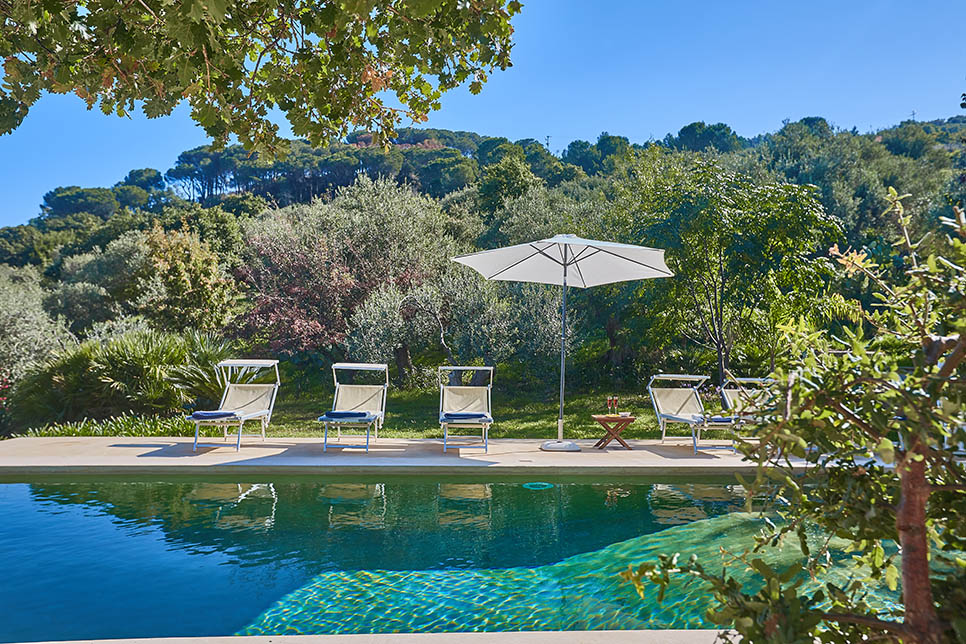 Elegant Taormina
If views, style and charm top your 'must have' list, Taormina's a tough act to beat.  With a lively pedestrian-friendly town centre and a clifftop location on Sicily's east coast, the town has been a firm favourite with the rich and famous for decades. Sandy beaches, an abundance of cafes and restaurants, and cultural attractions that include a Greek amphitheatre, ensure that the town remains a popular destination for much of the year.
Splash out on a super-luxurious stay at the sea-facing Villa Taormina or enjoy a more modest break just outside Taormina, on the slopes of Mount Etna, at Villa Cocuzzolo, a family-friendly villa with pool.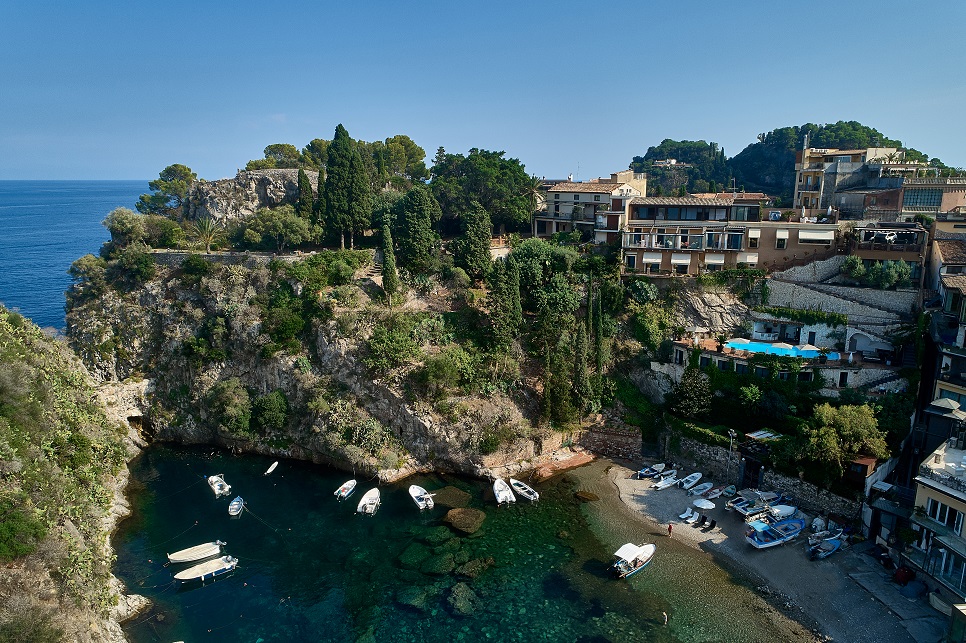 Castelvetrano
By contrast, although not an obvious big hitter when it comes to Sicily's most popular towns, Castelvetrano in south west Sicily is definitely one to add to the list if you're a foodie or simply prefer to veer off the beaten track and experience a more authentic side to Sicily.
The town has a lovely simplicity, with fairly plain buildings juxtaposed with baroque church façades. Wander into the Church of San Domenico which, fully restored after the 1968 earthquake, boasts some extraordinary stuccos and paintings. But find time also to linger at a café in one of the three piazzas in the town centre for a glass of local Menfi wine and wedge of traditional black bread drizzled with olive oil produced from buttery-sweet Nocellara olives.
Stay close by in the heart of the Menfi vineyards at Casa Maoma, a 3-bedroom family villa with pool.