Family holiday for Easter in Sicily
A holiday in Sicily at Easter always feels like a bit of a bonus – a chance to bask in some unexpected sunshine way ahead of the main summer months – so the Times got a big thumbs-up from us at the weekend for including us in their round-up of Easter family holiday ideas!
Amongst the suggestions for holidays in the Bahamas, Costa Rica and the UK, the Times agreed that a holiday on the southern tip of Sicily ticked every box for families looking for early spring warmth combined with sightseeing and countryside walks. And for local colour, throw in the spectacle of Modica's Madonna "Vasa Vasa" procession, one of the highlights of the Easter weekend in Sicily.
At villa Gemma, the other big plus is that even if temperatures don't rise much above the late teens, the heated pool will still provide hours of fun, and there's a fabulous pizza oven in the villa's second kitchen, in the garden.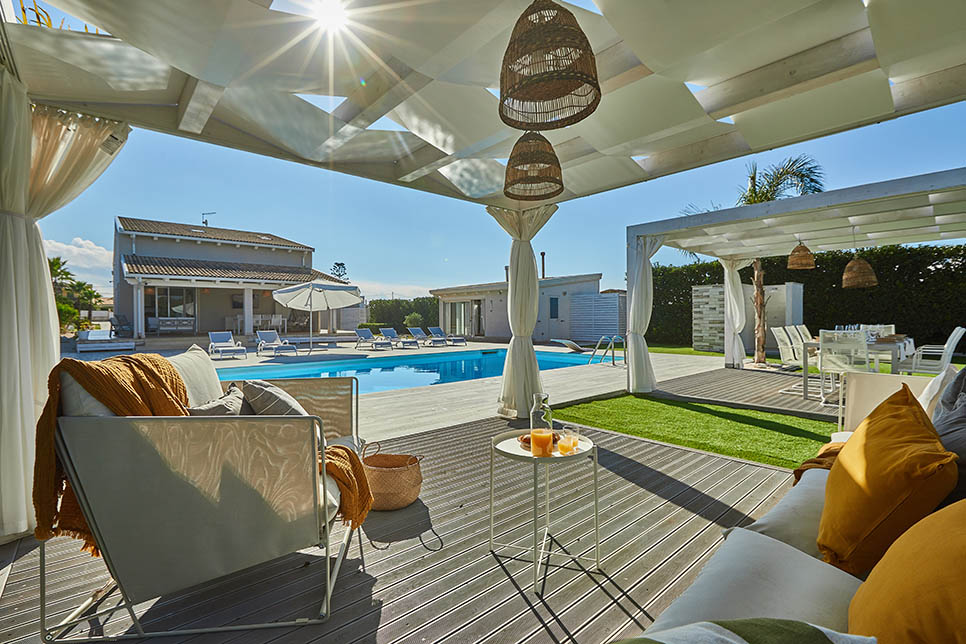 Situated close to Ispica in southeast Sicily, Gemma is a 4-bedroom contemporary villa with a heated pool, poolside lounge and dining areas, and a children's trampoline.