Indulgent extras in your Sicily luxury villa
Not surprisingly, we've all got our own very individual tick box when it comes to selecting a luxury villa in Sicily to rent and what's essential for one person may not have even occurred to someone else. Great views, infinity pools, outdoor kitchens, jacuzzis … while any of these might be completely indispensable for your best friend, you may be more interested in checking that every room has an ensuite bathroom.
However, while many of these features are a given, there might be just one extra detail that you didn't even realise you needed until it jumped off the screen at you! We've put together some of our villa extras and highlights that may just swing your decision.
Art and sculpture
You don't need to have studied fine art to appreciate the eclectic art works that characterise Villa Arte Mare Blue. Fun, vintage treasures include a juke box, art and animal sculpture, lampstands and, surely a one-of-a-kind, Spiderman figure clambering up the outside walls of the traditional former farmhouse.
Hot tubs and jacuzzis
Yes, summer in Sicily is hot, but visit in the cooler months and an indulgent soak in a jacuzzi is very welcome. Lie back and enjoy the views through the picture window from the indoor jacuzzi at Villa Geranio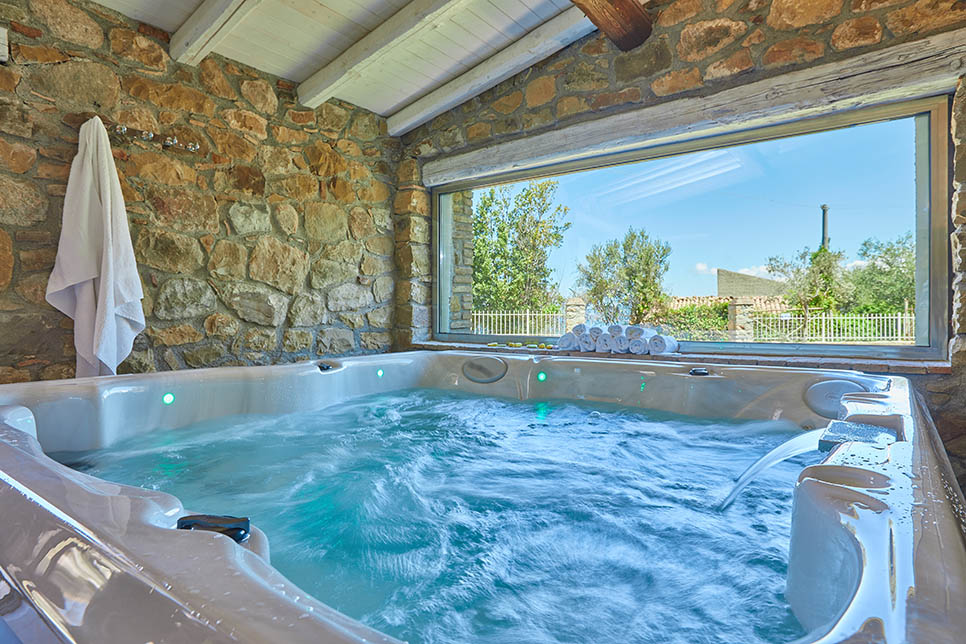 or bask in the warm waters of the outdoor hot tub at Casa del Carrubo while the kids splash in the pool.
Keeping the kids happy
If you've got active children, the unwritten holiday rule is that the more there is for them to do, the more time you'll have to relax. A pool is certainly the first step, but there are other outdoor options if you're looking to really impress. What child doesn't love a bounce on their own trampoline? Or, if you want to really wow them, check in to Casa dei Sogni where the play area features a trampoline, slide, climbing frame and Wendy House.
Pizza oven
Ok, there are pizza ovens and, well … pizza ovens. The truth is that not all pizza ovens are equal. Indisputably, those that have seen decades of use conjure up some wonderful images and add charm by the bucketload to a traditional villa. If you're looking for the full works, however, you'll get it at Gemma where the pizza oven is housed in a garden annex that provides a superb fully-equipped second kitchen, with hob, grill, sink and large food prep area.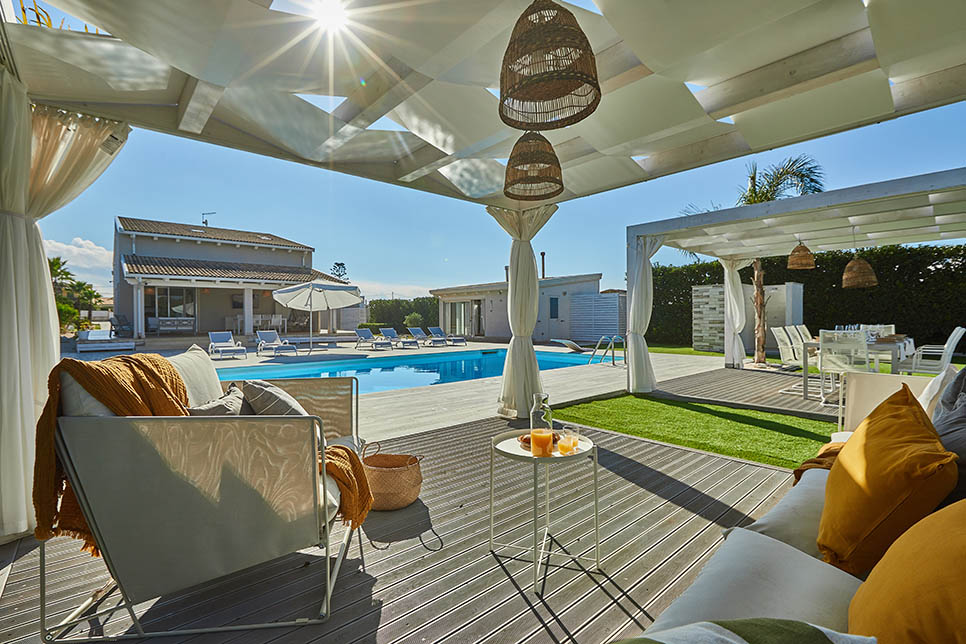 Making music
Not many people would list a piano as a villa must-have, which makes it even more of a bonus when there is one! At Case Fil, tear yourself away from the gorgeous pool to play the piano in the fabulous open plan living and dining room while the sun streams in through the French windows.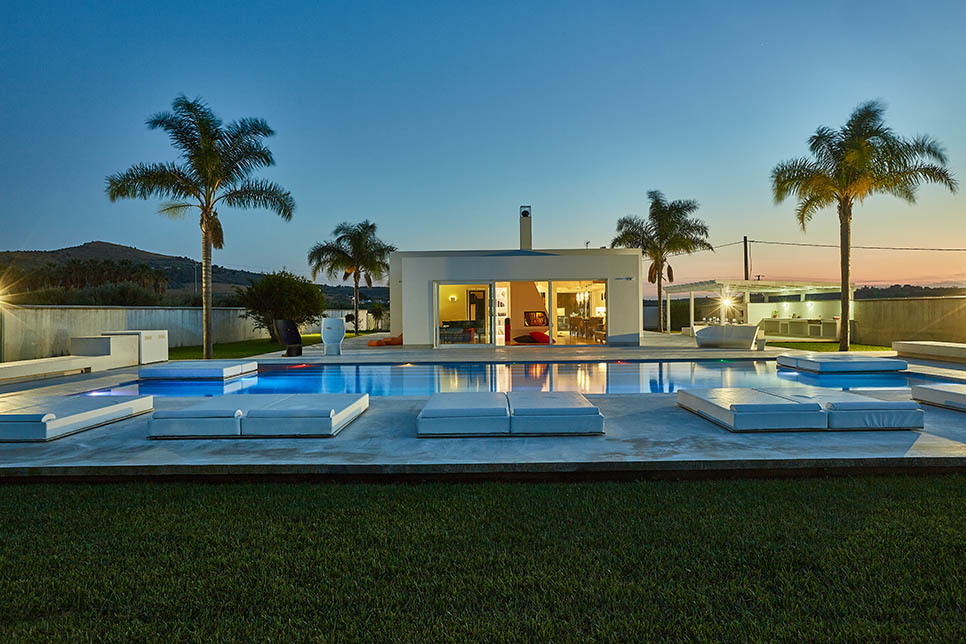 Direct access to the sea
Are you a 'pool or sea' person? We know that a private pool is non-negotiable for plenty of families, but lots of us are more tempted by the idea of refreshing dips in translucent sea water, provided there's easy access. At Villa Lo Scoglio, quite apart from 360˚ sea views, you can wander down through plant-filled gardens to a rocky bay where a small ladder is fixed to the rocks.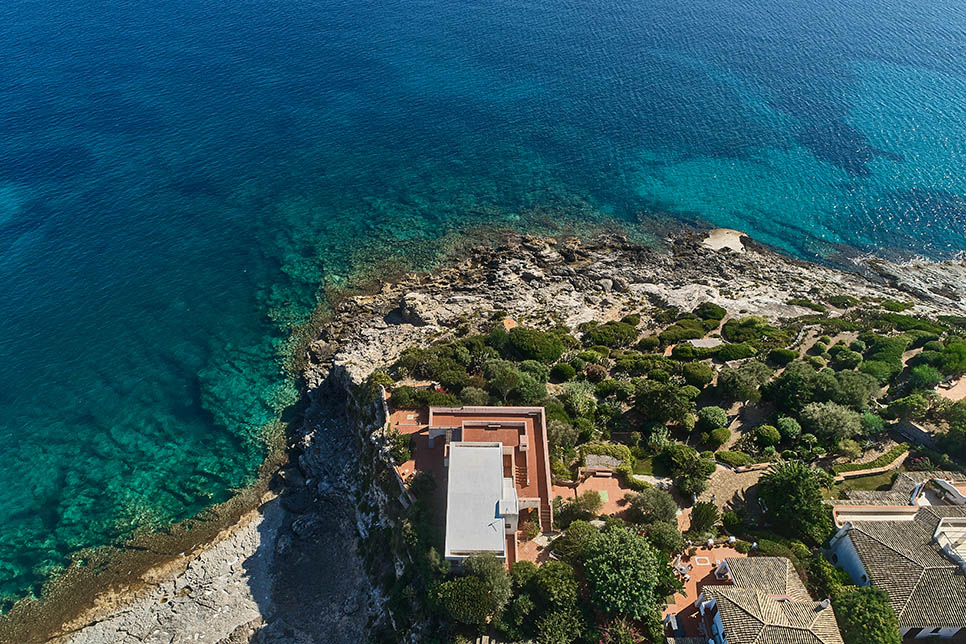 Alternatively, keep everyone happy at Villa Giacona Venuti where a private pool overlooks the 200m path that winds down to the tiny bay of crystal clear water below.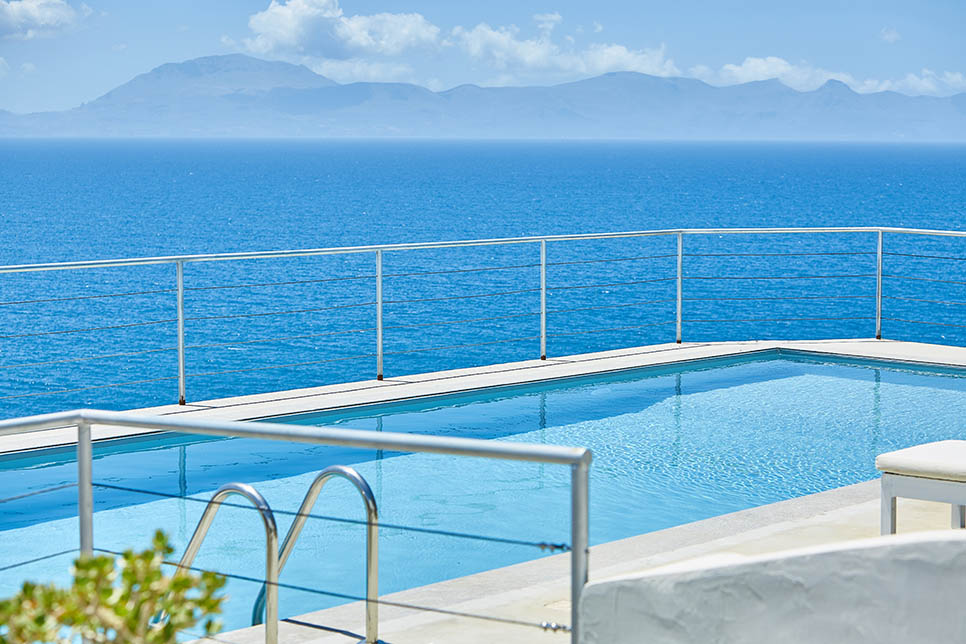 Pool complex
One pool not enough? Stay in one of the cottages at Villa Cecilia Trabia where the superb pool complex includes a 20m pool for lane swimming, a children's pool and a stunning jacuzzi, all set amidst lush green lawns and breathtakingly beautiful flower-filled gardens.
Keep fit by the pool
You'll find gym equipment at several villas but few with the views offered by the mini poolside gym tucked away in a small alcove at Villa Taormina. The distractions from bicep-building are numerous, not least the sight of the villa's 16m very inviting pool and beyond that, the crystal-clear waters of the Baia delle Sirene. Going back to the local gym is going to be challenging.
Perhaps a villa 'extra' for you is an experience rather than a facility? You can see our full range of activities and experiences here