5 reasons to stay inland in Sicily
How much do you know about Sicily's extraordinary interior? While most visitors to Sicily flock to the coast, shunning its mountains and rugged landscape for its beaches and inviting seas, its heartland remains delightfully unexplored and tourist-free. Venture inland and you'll find mountain ranges, limestone plains, hilltop villages, and olives groves and vineyards that stretch as far as the eye can see.
If you choose to stay on the coast, you can of course still easily access the island's interior but if you're looking to get under Sicily's skin, then inland is the place to be!
Feast on delicious food in hideaway mountain villages
One of the joys of holidaying in Italy is its food and Sicily's certainly no exception. In common with most Italian regions, much of Sicilian food is locally produced and recipes are handed down from one generation to another. Don't be surprised to find that what you eat inland is quite different to the food on the coast: while freshly-caught fish and seafood are naturally more popular by the sea, stay inland and you'll be feasting on delicious cheese, salami and sausages and, of course, the freshest of seasonal vegetables and fruit. In the Nebrodi and Madonie, peas, broad beans and aromatic herbs such as wild fennel are an indication that spring has arrived, while in autumn, you'll find richer, earthier ingredients including mushrooms, roasted chestnuts, olives and grapes.
If you get the opportunity to experience a local food festival, grab it! Stay in the sleepy medieval village of Castel di Lucio in May or August and you'll be treated to the spectacle of a traditional food festival in honour of the town's local cheeses. When you're ready to explore more of the area, head for Gangi, nominated the 'most beautiful village in Italy', and the twin towns of Petralia Soprana and Petralia Sottana, all in the Madonie mountains.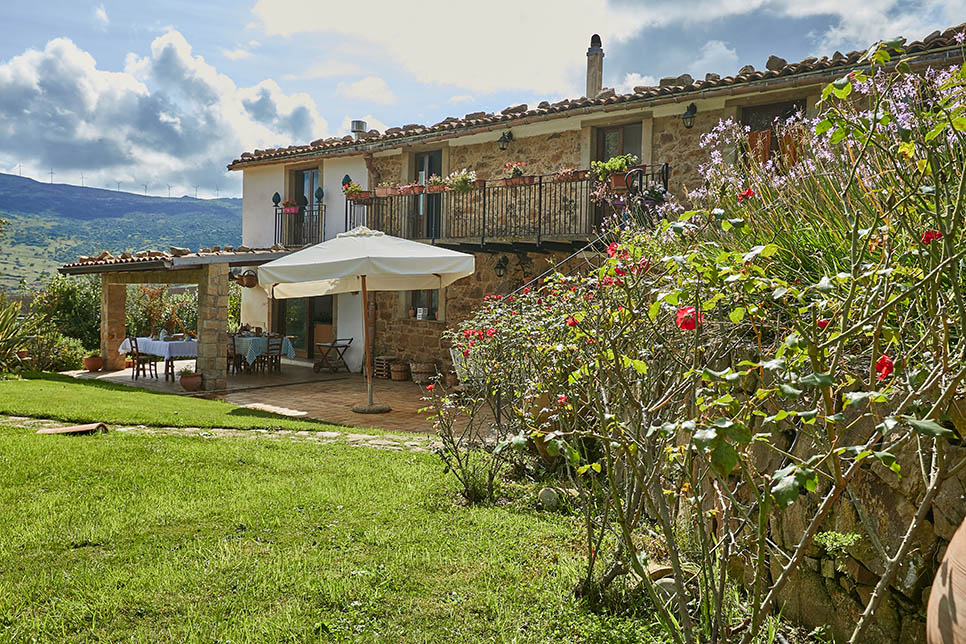 Volcanoes and wine
It's impossible to stay in the east of Sicily without a constant reminder of the looming presence of Mount Etna. The coastline between Catania and Taormina is wonderful but if you're a wine aficionado, think about staying on the slopes of the volcano where wine-making gets a natural head start thanks to the superb fertile soil. While you're there, be sure to explore black lava stone hillside towns such as Zafferana Etnea and Milo. Choose from a selection of villas such as those at Le Case dell'Etna, or Villa Rosa Antica, set on the outskirts of the village of Trescastagni which you'll find excellent restaurants and striking Baroque architecture. The beaches of the east coast are only around 30 minutes away.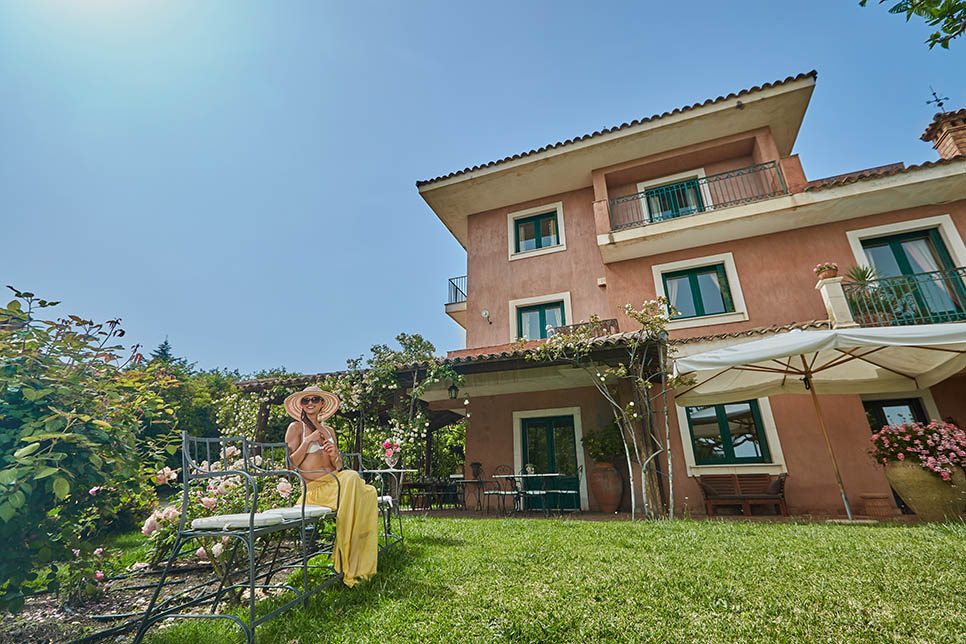 Value and space
Another big plus to staying inland is that you'll get more for your money, including more floorspace and a bigger garden. Case Fil, which is set just slightly inland amongst olive groves and vineyards in the countryside near Trapani, has a huge 18m pool, space for the kids to play and a sizeable outdoor dining area.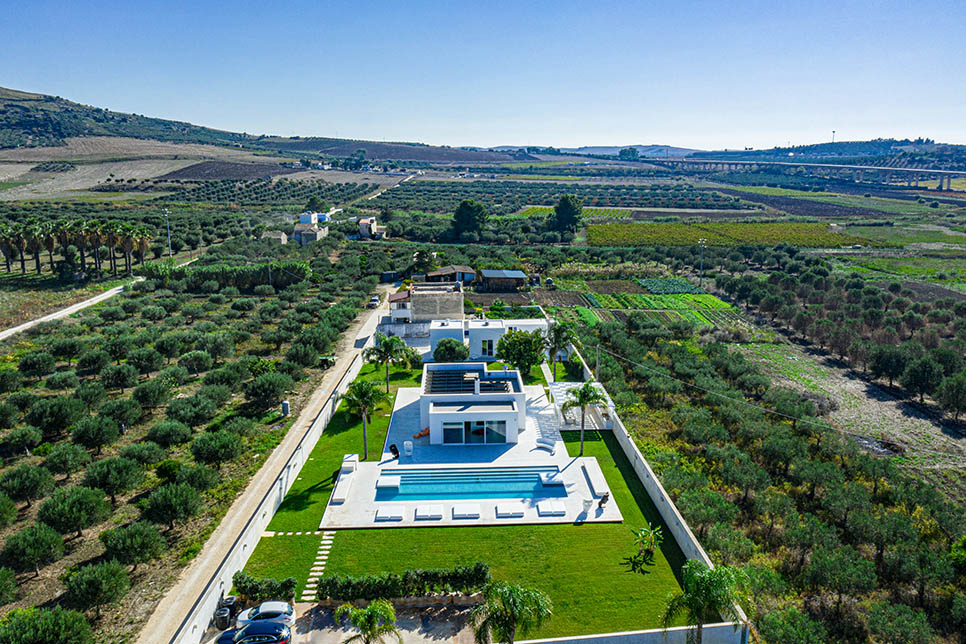 Dramatic settings
If you're looking for a dramatic backdrop, look no further than Casa al Castello, a beautifully restored 7-bedroom villa set on a rocky outcrop near Ispica. Get the best views from the hot tub or the hammock and retreat to one of the terraces to simply sit and absorb the remarkable landscape. Despite the proximity of the baroque towns of Modica and Ragusa, and the fabulous sandy beaches, you'll find it hard to tear yourself away from the spectacular setting.
Tranquillity and space
If you're still not convinced about staying inland, you may be swayed by Villa Arte Mare Blue. Just a short drive from the long sandy beaches of Cefalù, the villa is an oasis of calm, set high above the busy roads and lively bustle of the popular seaside resort. A secluded pool area, terraces and a mature garden sucks you into a world far from the flurry of activity down on the coast. Its location on the fringes of the Madonie mountains is an ideal base for exploring the mountains and their atmospheric hilltop villages.
For more inspiration, visit our collection of Countryside Villas in Sicily