We always love seeing our villas featured in the press and the in-depth review of Rocca di Pietra in the current edition of CasaAntica magazine is no exception. Each issue, the bi-monthly publication turns its attention to the restructuring and renovation of timeworn but lovingly restored homes, exploring the use of ancient materials, and in particular terracotta, wood and stone.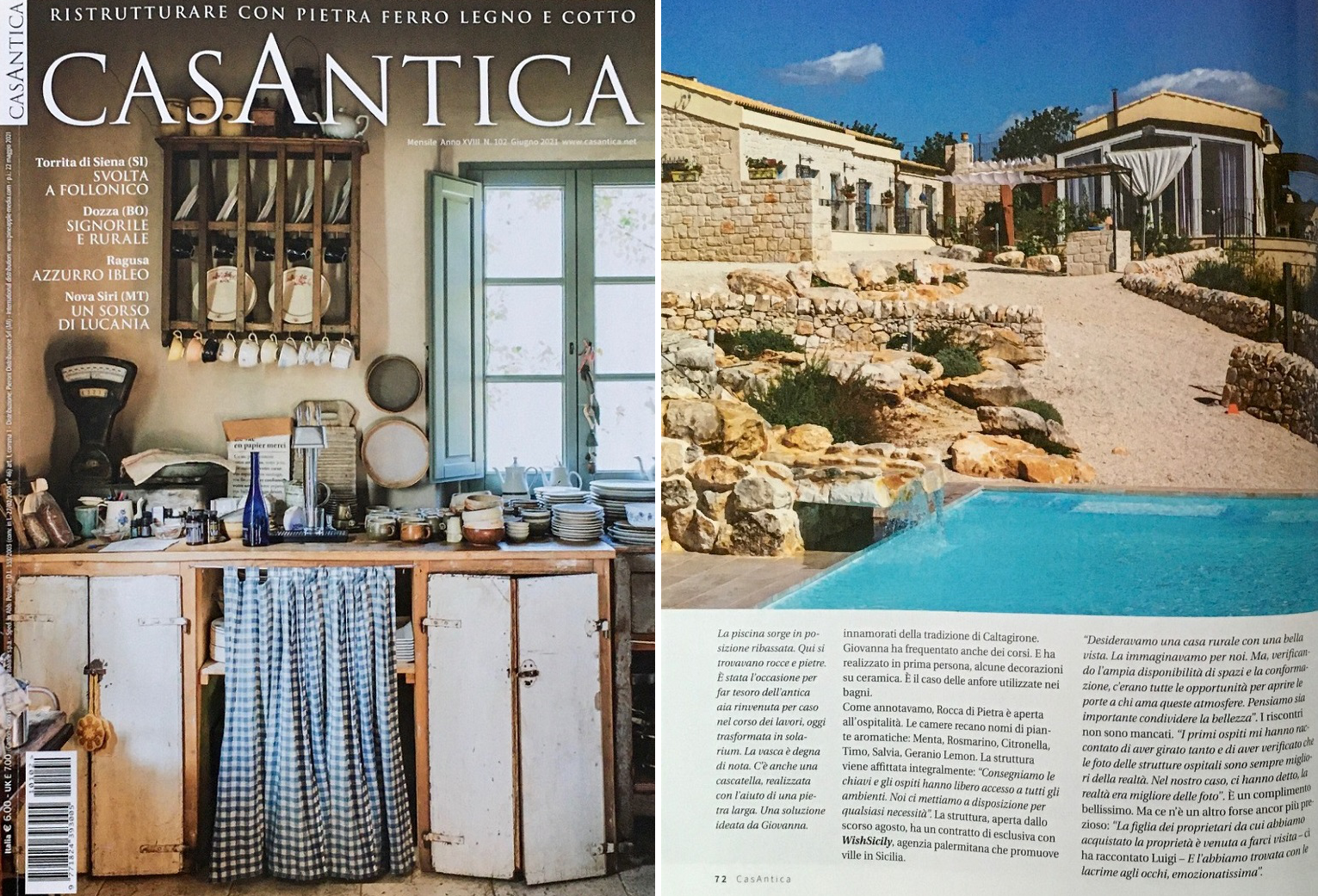 In the article, owners Giovanna and Luigi discuss the restoration of their much-loved property, situated 16km from their home in Ragusa in south east Sicily. The country house dates back to 1930 although its original foundations go back much further. The couple started their journey in 2016, having fallen in love with the terrace view over a pure, uncontaminated landscape that has remained constant for over 600 years. That connection with the landscape, and surrounding nature, is reflected in the names of the six bedrooms, each named after a herb – including mint, rosemary, thyme and sage.
Much of the history of the property is still evident. Blackened walls in one bedroom are evocative of the room's original standing as a 'fire room' where they smoked meats and produced ricotta and other cheeses. Much use is made of local stone and ceramics from Caltagirone, and rooms are enhanced by family heirlooms, such as a blanket box that dates back to the 18th century and a sideboard that belonged to Luigi's aunt Gina. But alongside the restoration, the couple also set out to create a luxurious holiday home, including the addition of a superb infinity pool and outdoor kitchen.
The end result of this labour of love is a magnificent 6-bedroom family villa, steeped in atmosphere, set in a stunning location close to the beaches around Marina di Ragusa and the unique baroque towns of Ragusa, Modica and Scicli.