Should I book a guided tour in Sicily or explore independently?
One of the things that really sets Sicily apart from other Mediterranean islands is the sheer volume of things to see. Stunning beaches and an enviable climate certainly make it a natural choice for a fly and flop holiday but the island is also a favourite for anyone interested in exploring beyond the nearest stretch of sand.
The problem is that with so much to see, it can be quite tricky to fit everything into a week's holiday! Efficient planning can help but inevitably, unexpected issues arise and trips often take longer than expected.  Before you know it, a half-day visit has turned into a full day tour and you still haven't managed to get to see everything on your list.
Booking a couple of guided tours is one solution. For a start, it means leaving navigation and parking challenges to someone else. It's also a great way of getting some local insight. A good tour guide will feed you with the fascinating factual stuff but will also help you delve deeper into the soul of Sicily. If you can't decide between exploring independently or booking a guided tour, read on for advice on how to pick and mix between the two.
Visiting Palermo
Palermo is the capital of Sicily and its largest city. Chaotic, colourful and energetic, the city can be quite daunting, but if you plan ahead, you should be fine. As with most Sicilian towns and cities, if you're driving, our advice is to head for a large car park on the outskirts of town and walk into the historic centre. This way you'll avoid the ZTL (Zona Traffico Limitato) which catches out so many tourists.
Once you're in the centre, joining a guided street food tour is a great introduction to Palermo. You'll visit food stalls and hideaway kiosks that are slightly off the main trail and your guide will give you the lowdown on hidden squares, churches and other local sights. Leave time after your tour for some of Palermo's must-see attractions such as the Palazzo dei Normanni, with its golden Palatine Chapel, the spectacular Teatro Massimo and the Byzantine Chiesa della Martorana.
Exploring smaller Sicilian towns and attractions
Of course you may prefer to avoid the larger cities of Palermo and Catania, and focus instead on the smaller towns. Combining several towns and attractions in one day is certainly feasible if your day is well-planned but a private guided tour can definitely make your day more relaxing! For example in southeast Sicily, using a private tour guide to whisk you between Ragusa, Modica and Scicli means someone else takes care of directions and parking at the same time as showing you the most interesting sights.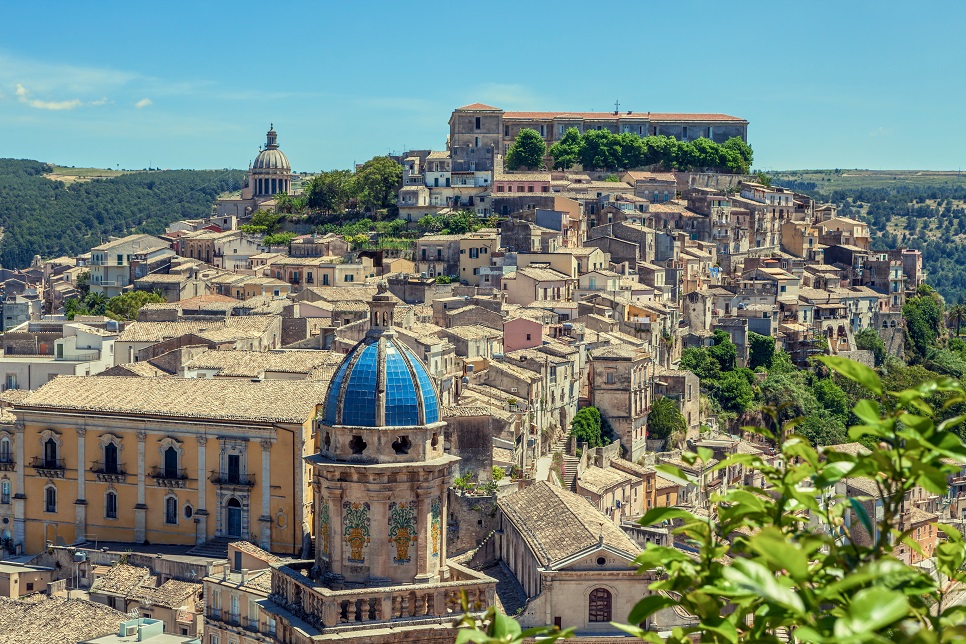 Should I book a tour to Etna?
If you're staying in the east of the island, we'd certainly recommend a visit to Etna, one of Sicily's great natural wonders. There are plenty of DIY options, either hiking, or by cable car, but the only way of reaching the summit is as part of an organised tour. Without a guide, you're not allowed to go past 2,900m.
If you don't fancy being part of a group tour, you may prefer a private guided tour to Etna.  A half or full day jeep tour is a great option for families and often includes extra activities. Alternatively, if you're a strong cyclist, a group cycle tour takes you along the semi-circular Altomontana track, through scented pine forests and past old lava flows.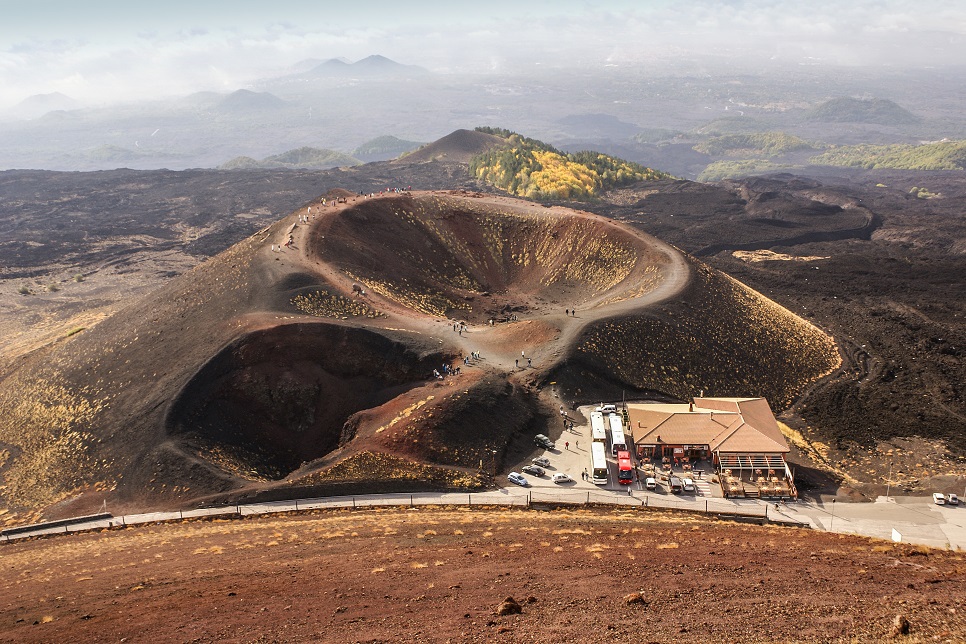 Boat trips in Sicily – organised excursion or private charter?
Exploring the coastline from the water must surely be the most relaxing way to explore Sicily. Organised cruises set off regularly from Marsala to the Egadi Islands, and allow time for swimming in some of Favignana's prettiest bays before continuing to the island of Levanza. If you're staying near Tindari, Taormina or in a villa near Messina in the northeast, boat tours depart from Milazzo to Lipari, Vulcano and other Aeolian islands.
However, if you're holidaying with a group of friends or family, chartering a yacht for your own exclusive use is a thoroughly indulgent – and highly recommended! – day out, allowing you the freedom and flexibility to plan your own personal itinerary