Which are the best beaches in Sicily?
June in Sicily is beach time and we're the first to grab any opportunity for a quick dip and an hour or two soaking up the sun. Fortunately, for those of us based in Palermo, we're rather spoilt for choice. Our favourite beach is at Mondello but the sandy bays and seafront restaurants around Castellammare del Golfo are also tempting when we have a little more time available.
Which type of beach do you prefer? Do you head straight for the luxury of the nearest lido, with traditionally Italian regimented rows of sun beds and parasols, or somewhere a little wilder? With so many to choose from in Sicily, there's really something to suit everyone. We've done the research for you so you can just turn up and enjoy!
Cefalù beach
If you're looking for a seaside town which has it all, Cefalù may be the one for you. Think sandy beaches, a charming historic centre and a 'lungomare' lined with excellent fish restaurants, for starters. Although busy in the peak months of July and August, the town's main beach is a still a winner, thanks to its long stretch of golden sand and clear water. There are free sections on the beach but if you're holidaying with the family and spending a whole day there, think about paying for sun beds and an umbrella. Choose from a selection of villas in Cefalù.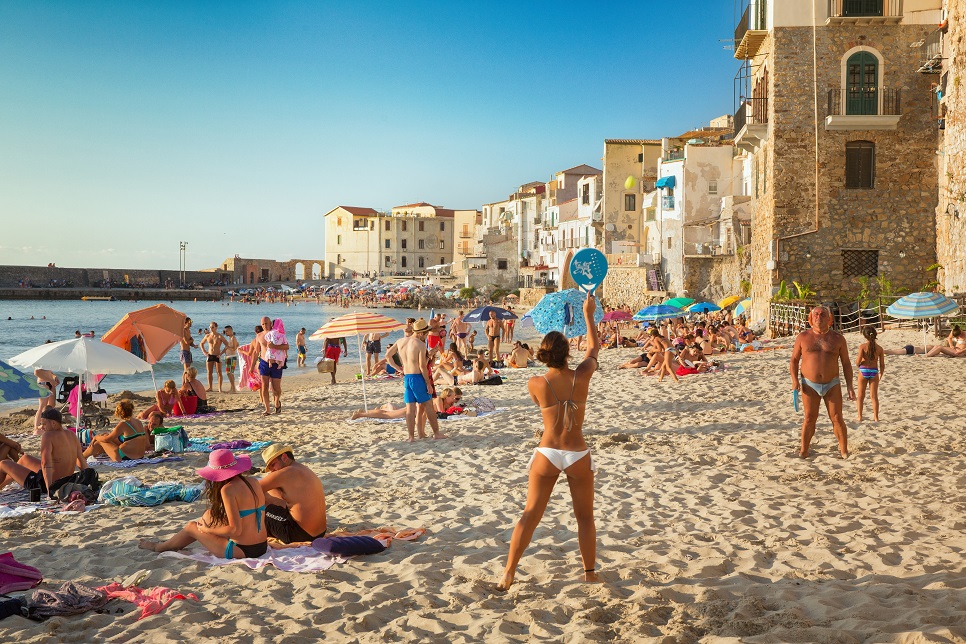 Zingaro nature reserve
Set in the north west of the island, the beaches that fringe the Zingaro Nature Reserve Wild couldn't be more different to Cefalù's golden stretch of sand. Several of the Reserve's seven coves are only accessible on foot, via long winding trails that lead to magnificent translucent water. If you really want to get off the beaten track, head for Cala Marinella or Cala dell'Uzzo which tend to be quieter than La Punta della Capreria which is the nearest to the entrance to the reserve. Stay in Case Fil, a family villa with 18m private pool.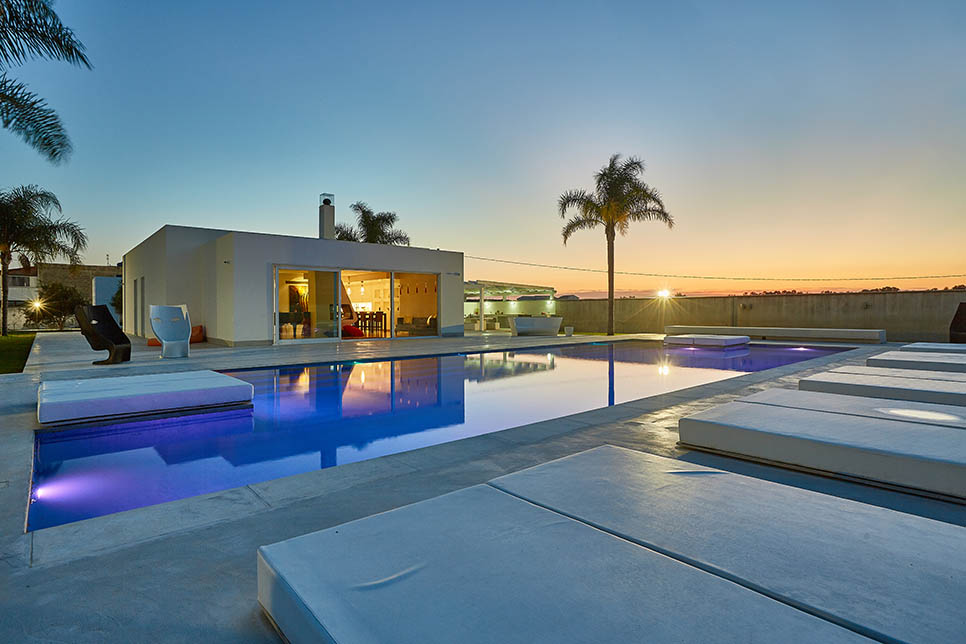 Vendicari Nature Reserve
On the opposite side of the island, the Vendicari Nature Reserve is another natural oasis. Extending over 1500 hectares, between Noto and Marzamemi, the reserve's marshes are bordered by a series of sandy bays. The most popular of these is Calamosche, a stunning horseshoe shaped crescent of sand with generally calm water, thanks to the protection of two rocky headlands. Oasivera is a brand-new 5-bedroom luxury villa with pool, situated just 200m from the beach and on the border of the Vendicari Nature Reserve.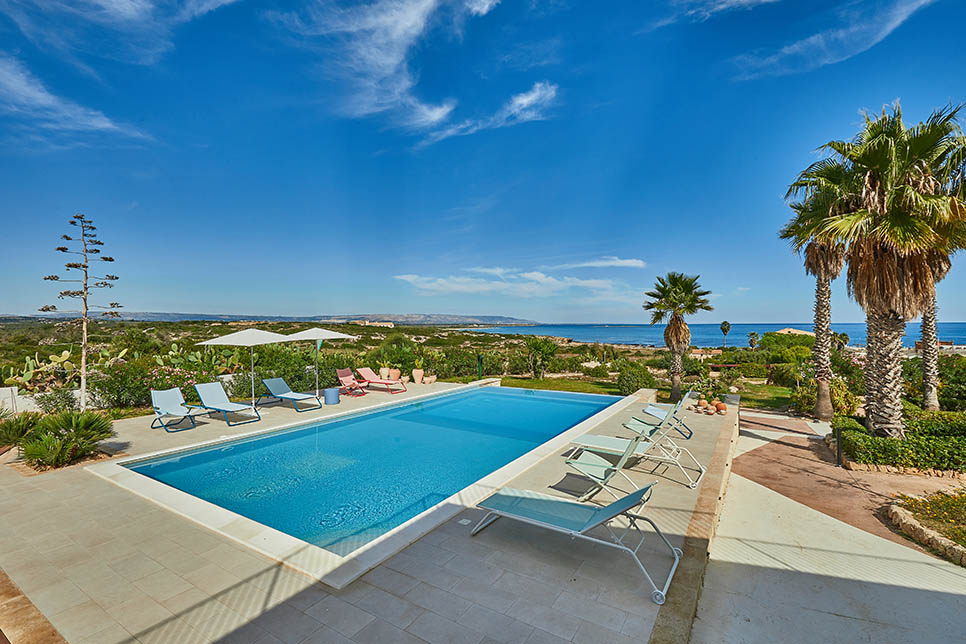 Fontane Bianche beach
Head south of Syracuse and you soon reach a chain of lido beaches that includes Lido di Noto, and the traditional Sicilian seaside town of Fontane Bianche. Here, powder soft sand and calm, shallow seas make the resort a popular option for families. Choose from a stretch of free beach or a fully-equipped beach, with sunloungers, beach umbrella, showers, bars and pedalos. Stay at seafront Villa Lo Scoglio which has direct access to the crystal clear water around Fontane Bianche.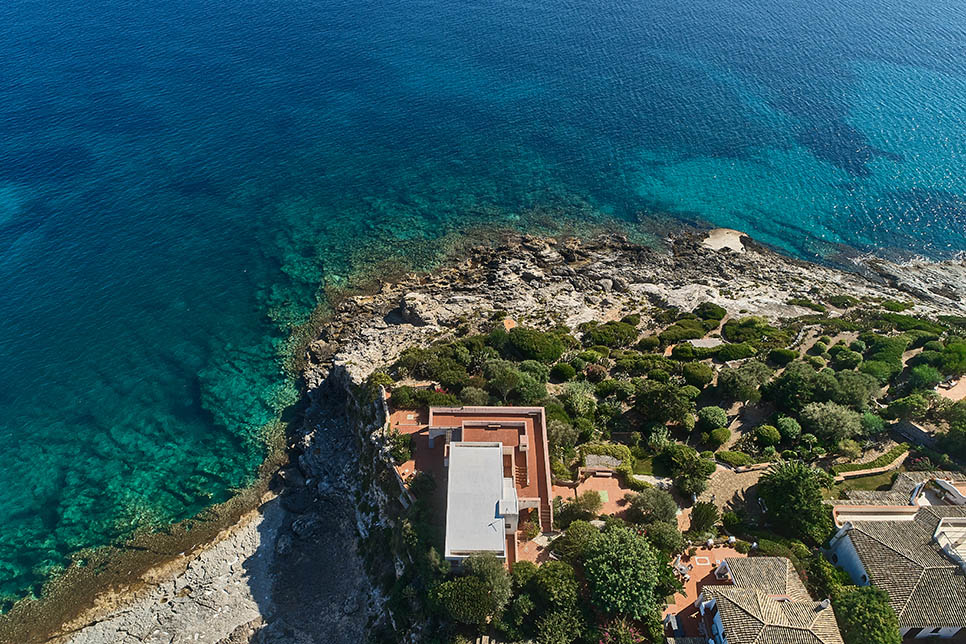 Tindari and the Marinello Nature Reserve
Around Capo d'Orlando and Capo Milazzo in the north east, there are plenty of natural bays and sheltered beaches with crystal clear sea but the beaches tend to feature more coarsely grained sand. The coastline around Tindari is fairly undeveloped, overlooked by the clifftop Sanctuary of Tindari which comprises a Byzantine castle, Roman baths and Greek amphitheatre. Down below the town, the Marinello Nature Reserve extends across a 1.5km tongue-shaped beach, where lagoons and sand dunes house migratory birds. Enjoy extraordinary views across the Bay of Tindari from Le Case di Tindari, a collection of cottages and apartments set amidst 30 hectares of olive groves.