5 reasons to visit Sicily in September and October
Here in Sicily, we're hopeful that travel discussions are moving in the right direction. In Italy, we're getting ready to welcome overseas visitors with open arms and without the need for quarantining.
But if you're still a little nervous about travelling abroad, why not plan ahead and book a September or October break? Here are 5 good reasons why.
The last of the summer sun
After a challenging winter, the idea of extending summer as long as possible is hugely appealing. Luckily, our southerly location just 100 miles northeast of Africa, puts us at rather an advantage when it comes to the weather. In fact, with temperatures reaching up into the mid-20's in September, it's still warm enough for lounging by the pool or frittering away time on the beach.
It's also worth bearing in mind that most Italians take their holiday in August and are back behind their desks by early September so, as a rule, beaches in September and October are pretty quiet, particularly mid-week. Better still, the sea will have heated up nicely after four long summer months so the water is even warmer than it is in May. Book a beachfront villa like Villa Silva where September prices start at just €1800 per week.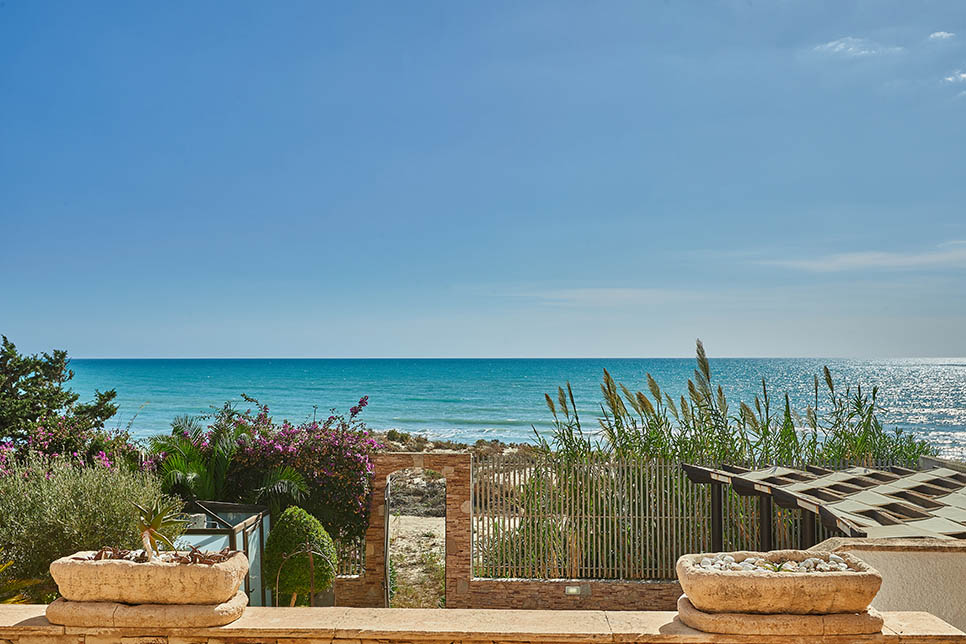 Tasty Sicilian food in autumn
Well, OK, the truth is that Sicilian food is always tasty! But there's something very special about the food scene in Sicily in September and October. This is the time for olive and grape harvests, for fresh sticky figs, for the first signs of mushrooms, and for chestnuts which pop up in cakes, bread and soup.
Another good reason for visiting Sicily in autumn is for its food festivals which are a great opportunity to catch a flavour of local Sicilian life.  The best known of these is the Couscous Fest which is currently scheduled to take place as usual from 17-26 September 2021 at San Vito Lo Capo. Meanwhile, in the east of the island, Ottobrata Zafferanese is a series of gastronomic events dedicated to local food products such as pistachios, hazelnuts, mushrooms, honey and typical cheeses. All the events take place on each Sunday of October in Zafferana Etnea. Check in to Villa Cocuzzolo, just a hop from Zafferana Etnea.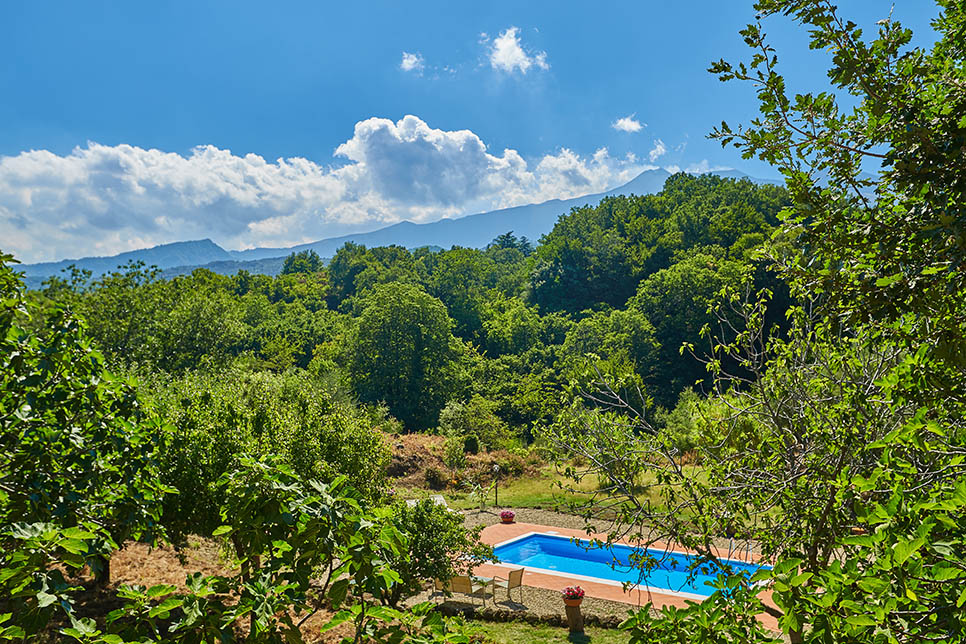 Visit temples, churches and ancient sites
What about the cultural side of Sicily? Well, even if you're not looking for a classic sightseeing holiday, few visitors can resist dipping into Sicily's culture and history at some point during their stay. This is partly because its architectural treasures are so accessible – sit in the main piazza in Syracuse with a gelato and you'll find yourself gazing at a palazzo that dates back to 1629, the 18th century façade of the Chiesa di Santa Lucia alla Badia and, in pride of place, a Duomo sporting thick Doric columns.
Those who want to explore further – for example into the ancient Valley of the Temples at Agrigento – will find sightseeing in the milder autumn temperatures far more comfortable than the heat of the summer months. Make the most of cooler days and book on to a selection of private tours and guided excursions to the temples of Segesta and Selinunte, or to the extraordinary Duomo at Monreale.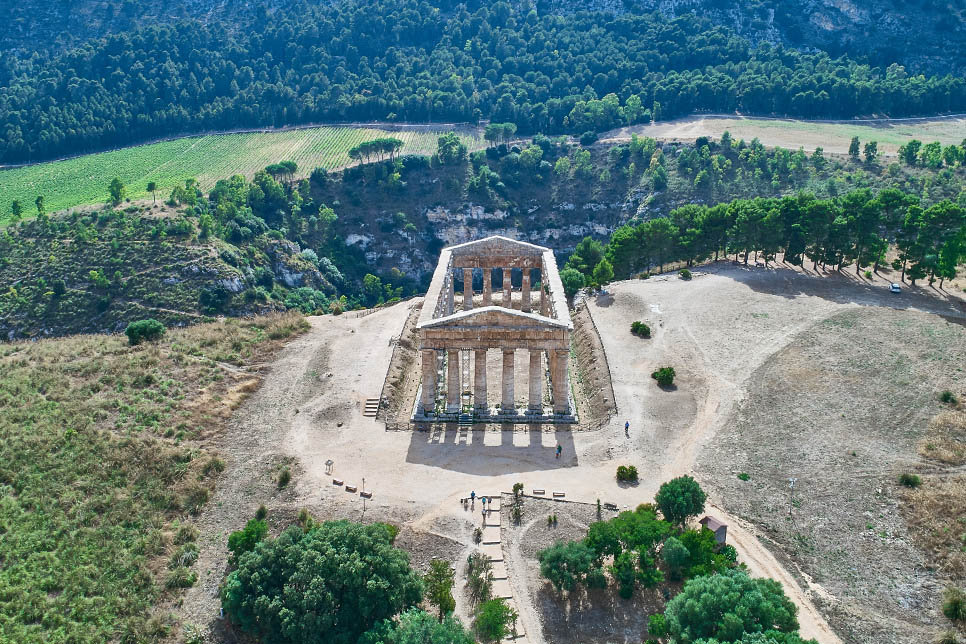 Budget-friendly prices
Of course, a September or October holiday also offers excellent value for money. Villas are competitively priced in the autumn, plus you'll get the best pick of properties. You can also save substantially on flights and as there tends to be more flexibility with dates during the autumn months, it may be possible to start your holiday on a weekday and get even cheaper midweek flights.
Sicily villas for all the family
If you don't manage to squeeze in an overseas holiday in the summer, and school term dates rule out September, then October half-term may be a good option. Typically, temperatures are still mild and the sea just about warm enough for a quick dip for the hardier members of the family! Away from the beach, this is a wonderful time to explore the cities of Palermo and Catania or, in the south east of the island, the baroque towns of Ragusa and Modica. For active families, there's also the thrill of getting up close to one of Europe's tallest active volcanoes or heading into the Madonie or Nebrodi National Parks for some hiking.