Syracuse is an extraordinary city by any standards, steeped in history and with a seemingly endless supply of sightseeing opportunities. It is one of Italy's oldest cities and certainly amongst its most atmospheric, one of its main attractions being the web of alleyways on the island peninsula of Ortigia. The city's vast archaeological park, with its Greek and Roman theatres, remain a top draw but if you are short of time and just want to grab a flavour of the city, these are some of our favourite things to do in Syracuse.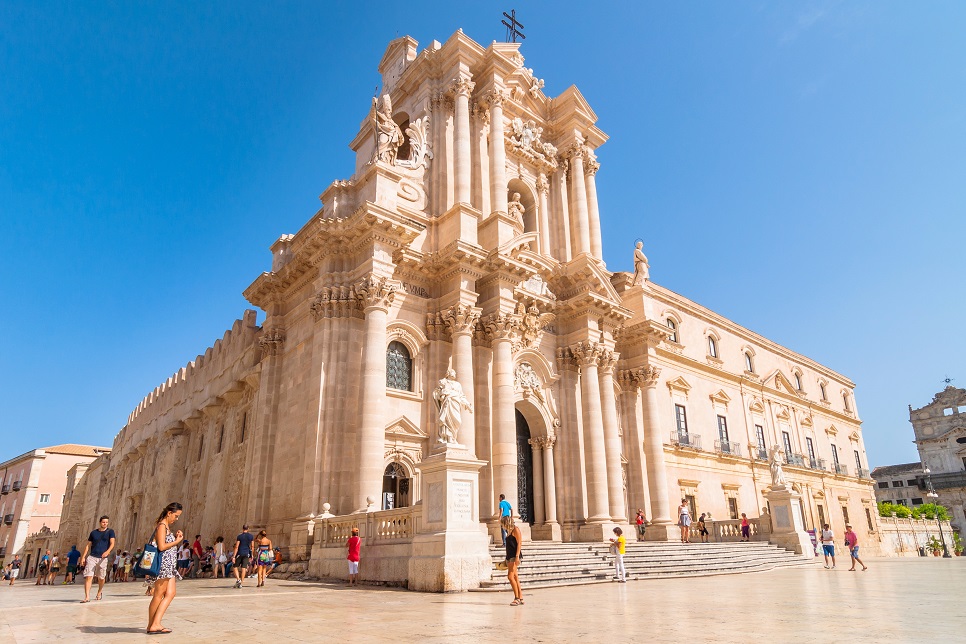 What to see in Syracuse Sicily?
Enjoy stunning sunset views on a gentle evening stroll along the city's seafront promenades then head into the maze of streets in the heart of Ortygia to dine al fresco at a traditional trattoria.
The Piazza del Duomo is generally regarded as one of Italy's most beautiful piazzas. Pop into the Duomo or just stroll round the square and admire the gorgeous honey-coloured Palazzo Beneventano and the Chiesa di Santa Lucia.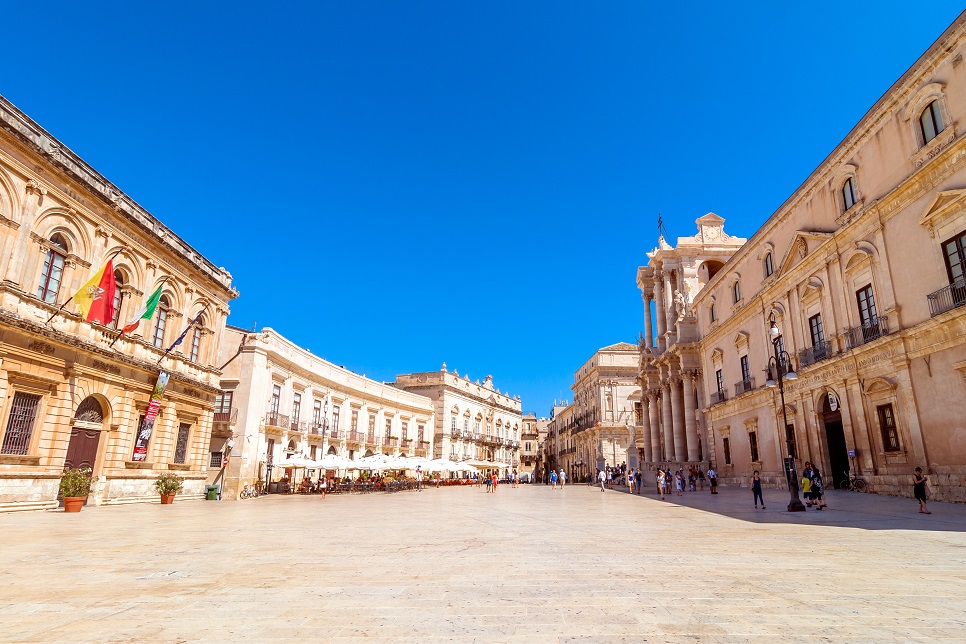 Make tracks for Ortigia's historic food market, around Via de Benedictis, held every morning except Sunday. Everything you would expect to see is here, from piled-high mounds of glossy aubergines and lemons to spices, almonds, pistachios and cheeses, set alongside fish stalls displaying swordfish and tuna. The market is essentially located down one small street so the advice is to go early to avoid the crowds.
If you are visiting in the heat of the summer, a boat ride around Ortigia is the perfect way to cool down and gives you the chance to see the island from the water. A trip up the Ciane river, past clumps of papyrus and the remains of a Greek temple, is another popular option.
During the walking tour in Syracuse Italy, it does not take long to realise that defensive castles played a key role in the city's history. The impressive-looking Castello Maniace, at the far southern end of the island and overlooking the entrance to Syracuse's bay, dates back to 1239.  Just a few miles from the town centre, the Greek fortress of Castello Eurialo is another significant element of the city's history.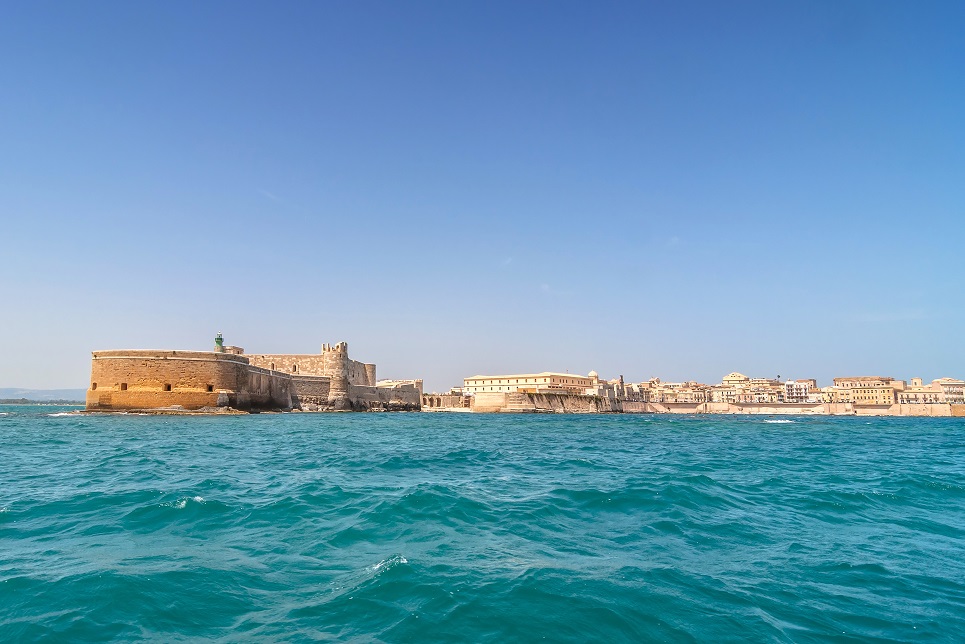 Book now for July and selected August weeks your villas in Sicily with pools near Syracuse.