Find a last-minute villa in Sicily
If you live in the UK, you may find that cloudy skies, scattered showers and cool temperatures are driving you to re-consider your summer holiday options. Worried you may have missed the boat for a holiday in the sun? In fact, once you start searching, you'll probably find there's more on offer than you first thought.
You'd possibly expect prices to go through the roof at this point, but booking a last-minute holiday may not be as expensive as you think. And in fact, you may even pick up a bargain! And while you can still find a deal at this late stage, for holidaymakers less concerned about budgets than finding the right property, there's plenty for you too.
Flights to Sicily
But firstly, what about flights? If you're prepared to be flexible with dates, you can still fly London-Catania for under £150 return. That naturally excludes any checked-in luggage but if you're travelling as a family, you may get away with just checking in one or two bags.
Save £££'s with a mid-week flight
Weekend flights naturally cost more but it's worth looking out for a villa with flexible arrival and departure dates or one that has a window of 5-6 days available, starting or ending on a midweek day. Alternatively, think about booking a mid-week flight and stopping over for a few days in a different destination before transferring to your villa. You can save 10% on selected dates at our apartments in Syracuse, such as Stella in Ortigia and Casa a Ortigia, which are an ideal base for a few days of sightseeing before a week of poolside lounging.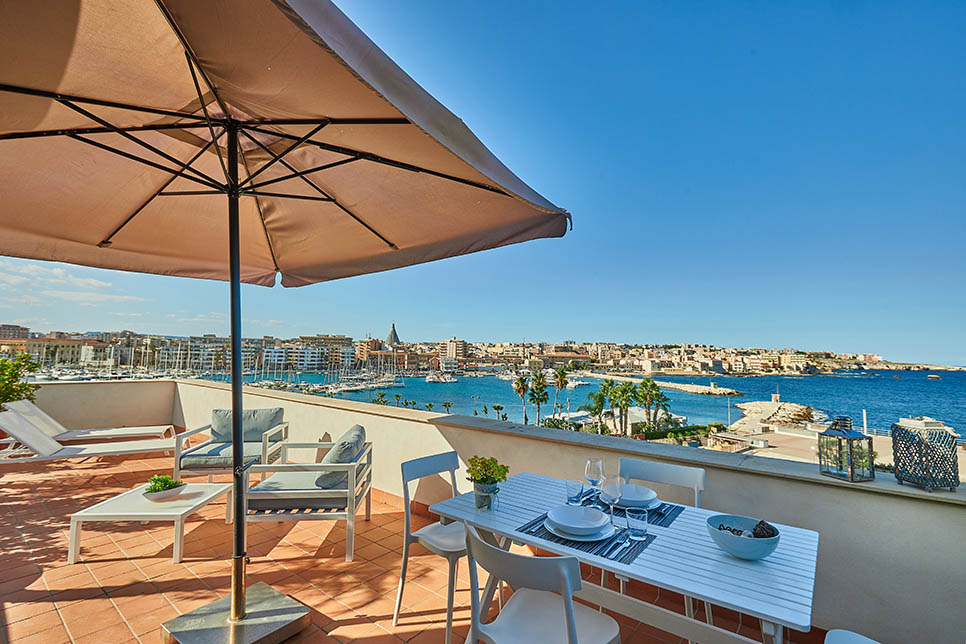 Be flexible
Flexibility is key. You may not find a villa with a garden gate to the beach, but most of our villas, with just a few exceptions, have pools so you'll never be too far from the water. Of course it's also important to get the right configuration of indoor space so that everyone's comfortable, particularly if you're sharing with friends or another family.
Also, don't be too rigid about which part of Sicily you want to go to. It's all gorgeous! If you drive a car, you're never too far from a great beach, historic town or something of archaeological interest.
Stay in a brand new villa and save 20%
Want to be the first to stay in a newly refurbished villa? As well as everything being freshly decorated, you may even be lucky enough to get a discount too. Aqua Turchina is just such a villa, newly arrived on the market and consequently, with excellent availability throughout July and August plus an introductory 20% discount on selected dates. Situated on the beach close to Finale di Pollina on the north coast, the villa has a large garden with a pool and table tennis, or you can wander straight on to the beach through the garden gate.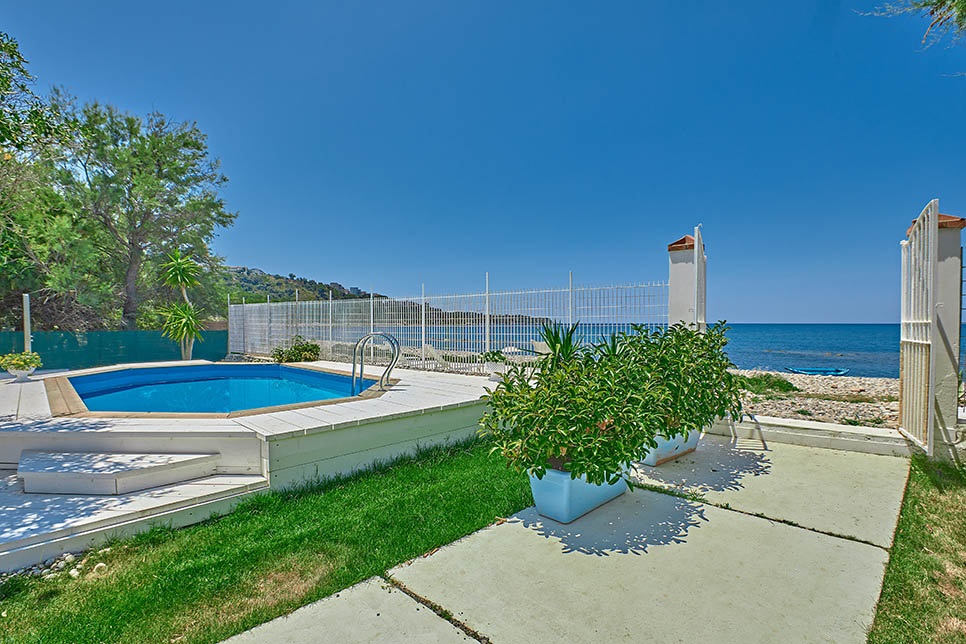 Choose a family friendly villa
If you're looking for a last-minute July or August holiday, there's a good chance you may be travelling with kids and will be looking for a villa with a pool and other family friendly facilities. You'll still find pockets of availability, and discounted prices, at several villas with pools and children's play areas such as Villa Alma, a 4-bedroom villa set between Milazzo and Messina in northeast Sicily.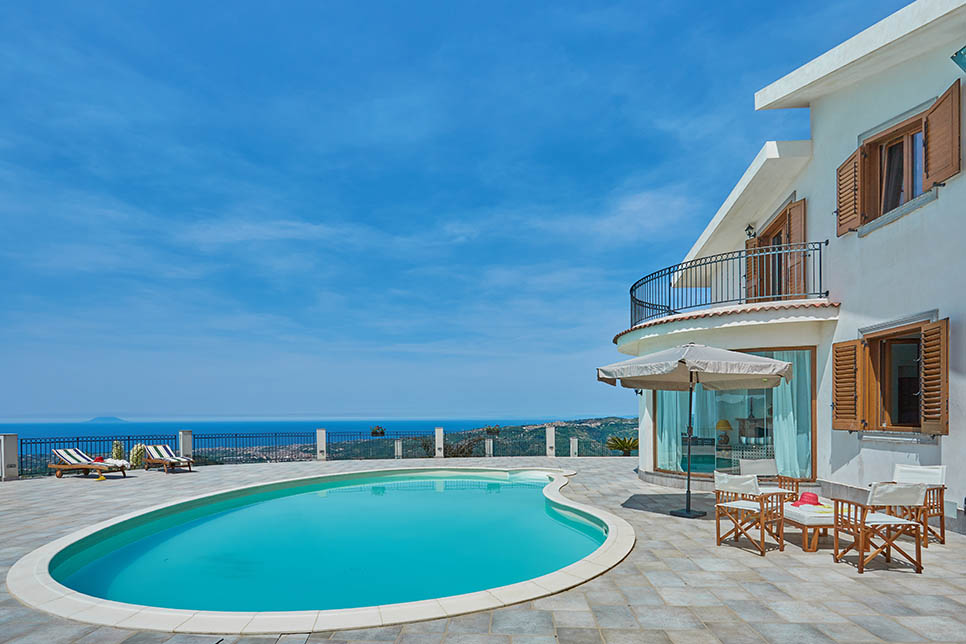 Fully equipped children's play area
Alternatively, snap up one of the last two August weeks available at Casa dei Sogni, a designer style villa with a gorgeous pool and a fantastic children's play area with slide, swing, climbing frame and trampoline.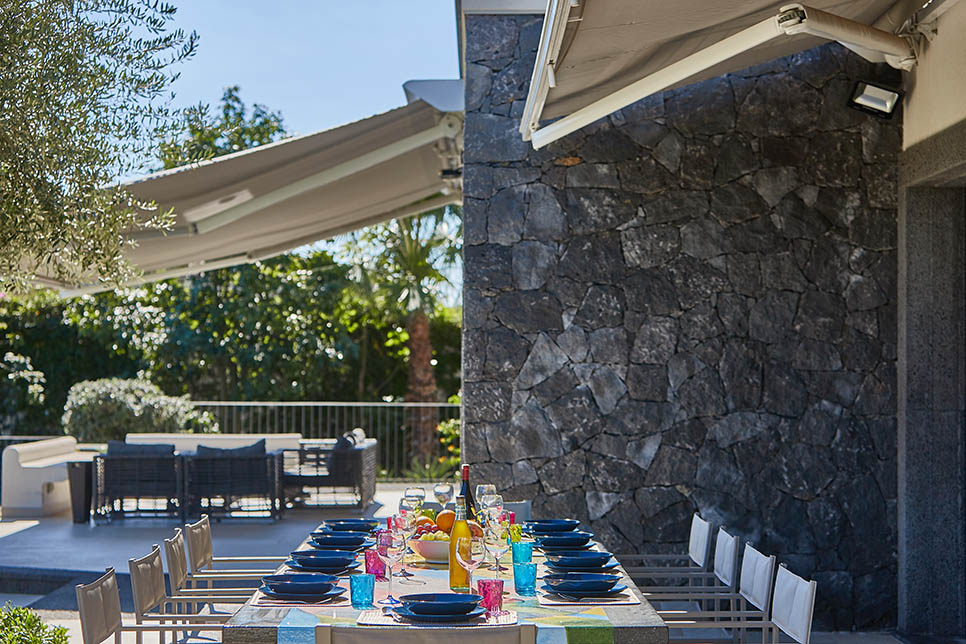 Walk to the beach and into town
At Casa Franchina (sleeps 7), one of the big plus points is the freedom to walk into Acquedolci town and to the beach without getting in the car. The villa also has a pool, table tennis and a play area for toddlers. Save 10% on the week starting 19 August.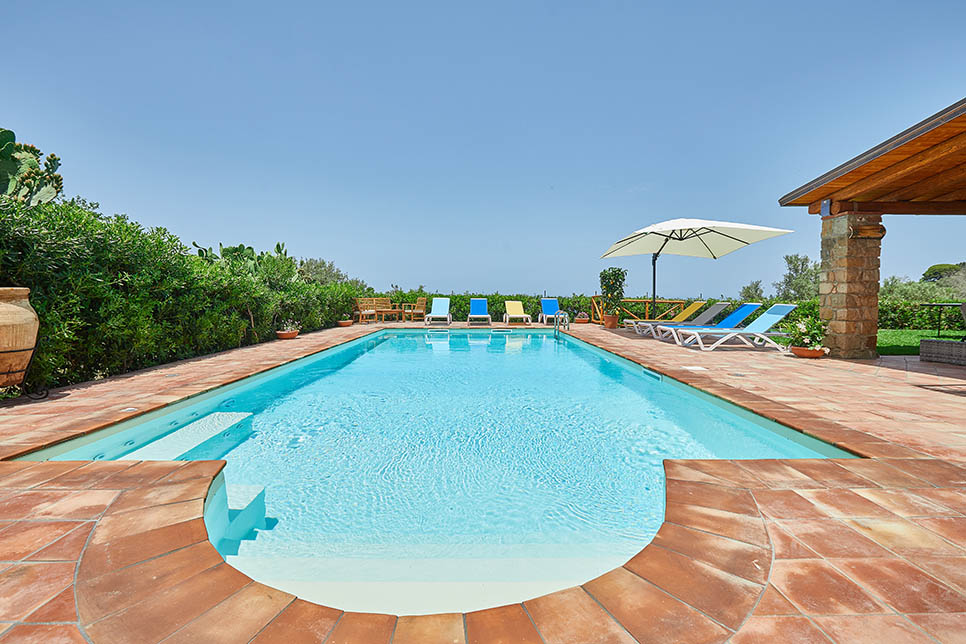 Villas with direct access to the sea
If direct access to the sea is more important to you than having a pool, Dedalo might be the answer to your search. Situated in Sicily's southwest, the 4-bedroom villa is on the edge of the town of Sciacca and well-placed for visits to the Valley of the Temples and the temple at Selinunte. A pathway leads from the garden down to the water's edge, but the villa is also close to a string of quiet beaches and the crystal-clear waters that fringe the Torre Salsa nature reserve. Book 29 July and save 20%!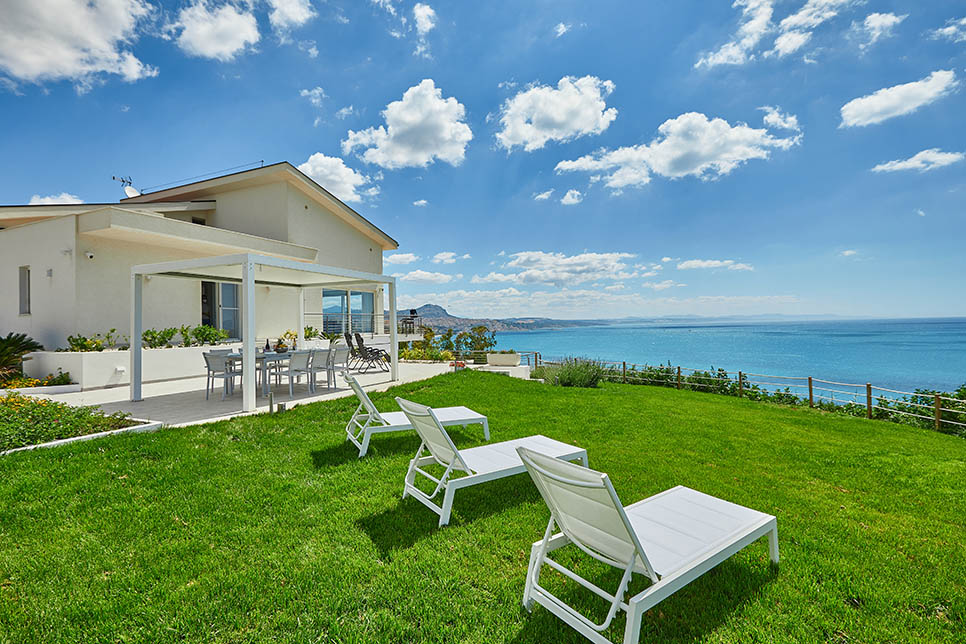 Take a two-centre holiday
One last thing to consider is combining two different properties. This is a great way of seeing different parts of Sicily without having to cover big distances but also gives you two completely different experiences.  One of our favourite two-centre options is combining a few days in Syracuse with an indulgent week at the super stylish Villa Dionisio or Villa Dioscuri, where you can save 20%.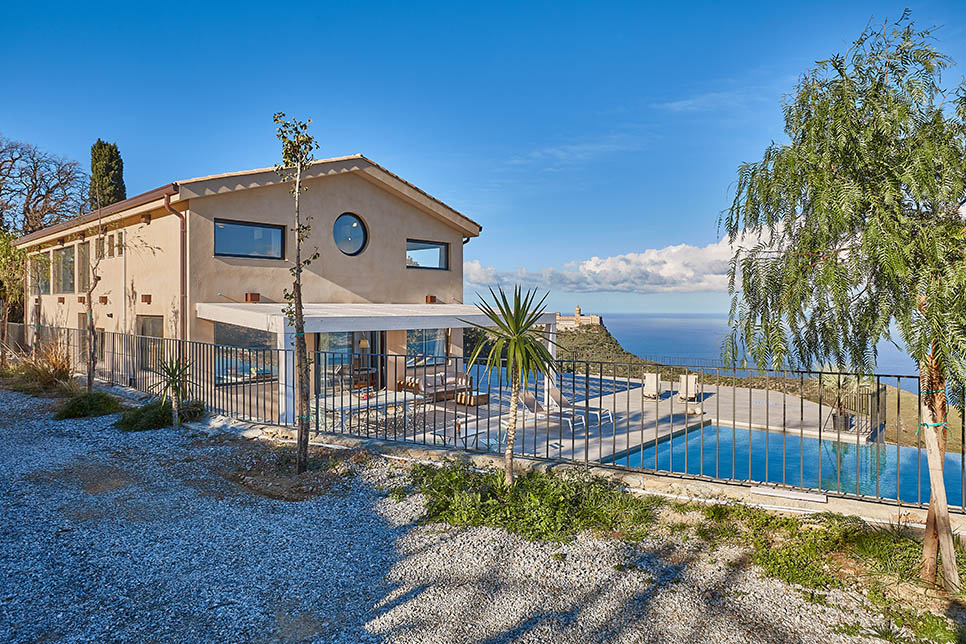 Want to see the full list of last-minute offers?  See all our villas on promotion here.