Wine-tasting, cannoli and White Lotus sets in Sicily
It was our pleasure to recently host Jess Wilson, the Associate Editor of the Sun's Fabulous magazine, at Casa Franchina on the north coast. One of our most popular family-friendly properties, the villa is a short walk from the coastal town of Acquedolci and is brilliantly located for exploring the whole of the north coast, from Palermo to Cefalù and eastwards to Capo d'Orlando.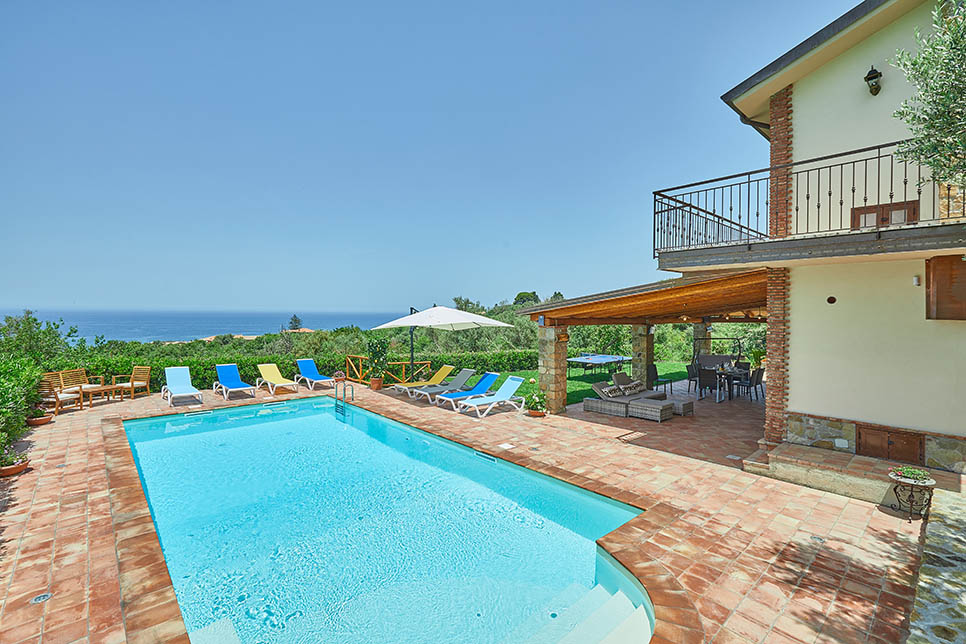 Jess's feature in Fabulous magazine highlights some of the simple pleasures of holidaying in Sicily: strolling into town for a cappuccino and home-made Sicilian biscuits at the local bar, stocking up on fresh seafood and preparing dinner in the villa's alfresco kitchen. Wine-tasting and restaurant meals that involved feasting on slow-cooked octopus with chickpea fritters, and red prawn ricotta cannoli, were also a hit, as were visits to Cefalù, Palermo and the stunning white sand beaches at Capo d'Orlando.
For Jess, Casa Franchina was a great option for her and a group of friends. However, the 4-bedroom villa is also ideal for families. The attractive garden has a pool, tennis table and shady veranda with an outdoor kitchen, while indoors the 4 bedrooms and 3 bathrooms provide ample space for everyone to spread out comfortably. For beach days, a quick 5-minute stroll takes you to the nearest beach, or a half-hour drive to the wide selection of beaches around Capo d'Orlando.