When do you usually start planning your summer holiday? Do you start dreaming of white sandy beaches and sun loungers as soon as the evenings draw in, or are you more of a last-minute sort of person?
Making sure you get the best possible price for your holiday is likely to be a part of your decision-making.  If you're booking your own accommodation and flights, then you'll certainly want to book your flights when they're at their lowest price, particularly if you're a family or a fairly large group.
However, the flights are just one element of the holiday. and if you're booking a private villa, there multiple factors to take into consideration. Online villa reviews are a good starting point, backed up by articles about the local area. However, remember that with a private villa, there's probably only one of its kind so leave it too late and you may find yourself having to start all over again with your search!
Family villas in Sicily
So when is the best time to book if you're restricted to school holidays? If you're planning an Easter break, you can relax. While flight prices will rise as Easter approaches, a springtime villa break still offers excellent value and at this stage, there's plenty of choice. The same applies if you're looking to snatch a week in the sun at Whitsun. Once you hit July and August, however, the advice is to book as early as possible. These are the weeks when all of Europe is keen to hit the beach and the best properties are snapped up fast.
If you're looking for a villa with a pool that's near the beach, the pressure's on! Properties such as Villa Renata, situated right on the beach at Fontane Bianche, are always the first to fill. Being able to walk into town will also push a villa into the 'high demand' bracket.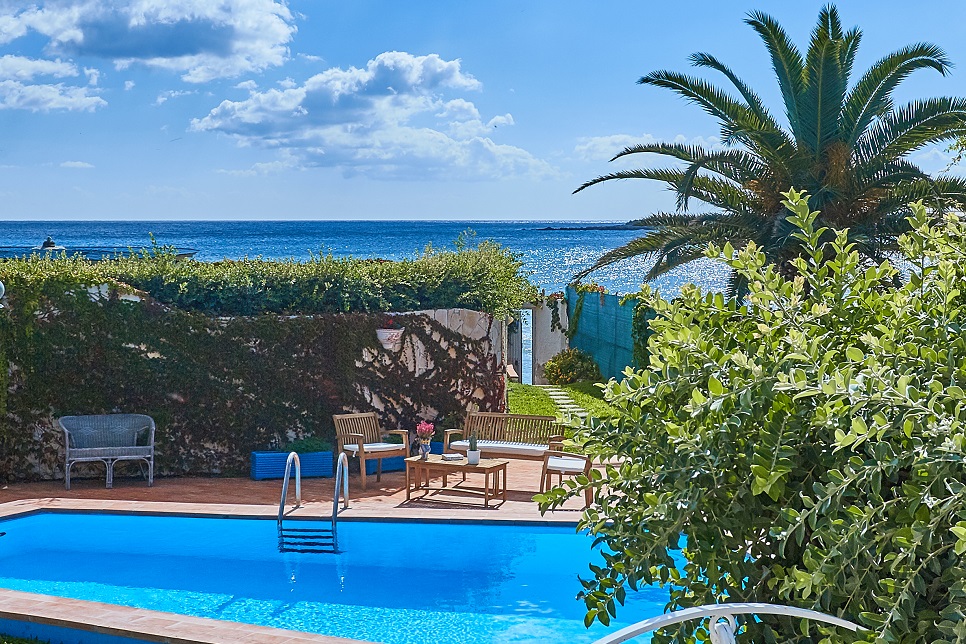 Casa Franchina, for example, an attractive 4-bedroom family villa with a garden, pool and table tennis, is within walking distance of the shops, beach and restaurants at Acquedolci on the north coast.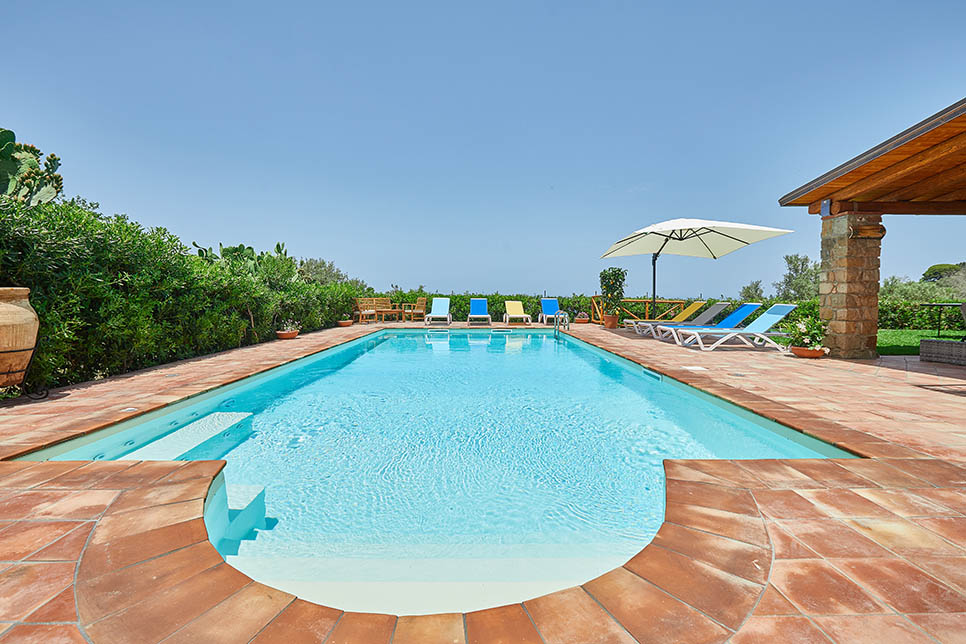 Large group villas
If you've ever attempted to book a holiday for a large group or to mark a special celebration, you'll know that coordinating dates, travel plans and the needs of different members of the party can be tricky at the best of times! The most basic requirement is usually a private pool, but you may also want to be close to the beach, to an airport and possibly even some nightlife or sightseeing. If some of the group have children, a villa like Casa dei Sogni is a good bet. Just a short drive from Catania airport, the designer villa has a pool and fantastic children's play area and is near enough to Taormina and Mount Etna for some great days out.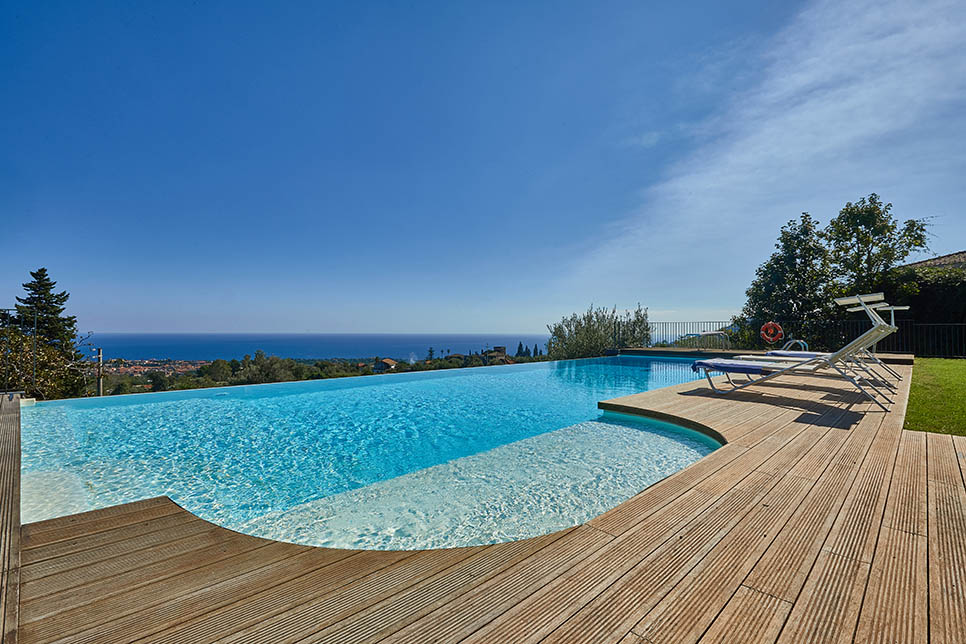 If you're going for super-large and luxurious, it's worth knowing that properties like Pizzo dell'Ovo, which has two pools and sleeps 31, attracts bookings over a year in advance.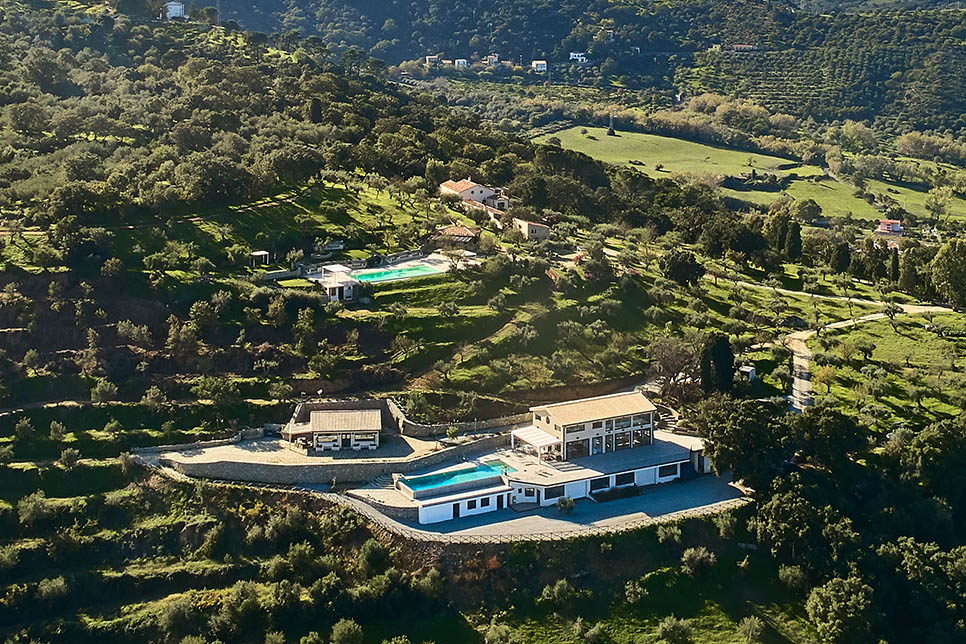 Super luxury in a super setting
You've decided against a hotel holiday and in its place, have opted for your own private pool, exquisite sea-view bedrooms and bathrooms, and a private chef.  So, what's the advice on the best time to book if you're looking for this level of all-out top to toe indulgence? If you're not prepared to compromise on luxury or location, the advice is to book as soon as you can.
Once you've decided on your party size and dates, you'll have a better idea of what's available and will be able to narrow down the options. Our newest addition, Villa Taormina, is in a class of its own, not least for its amazing location. Stroll down to the water's edge in the Baia delle Sirene and in the evening, head into glamorous Taormina for dinner and a spot of window-shopping on the Corso Umberto.