Sicily literally bursts into life in the spring months of April and May, when fields and nature reserves are sprinkled with wildflowers, and market stalls are piled high with delicate spring flavours. Towns and cities are still relatively quiet compared to some of the tourist-packed cities of northern Italy, and mild temperatures and gentle sunshine allow you to indulge in the first of the season's al fresco lunches. Need any more reasons to visit Sicily in April? Read on to discover our favourite things to see and do in Sicily in April and May.
Spring sunshine
The good news is that you can enjoy up to eight hours of sunshine a day in Sicily in April. While the evenings can get chilly, daytime temperatures can easily reach the late teens and if the sun's shining, these are perfect conditions for visiting some of the island's most iconic ancient sights, such as the temples at Segesta or the extraordinary Valley of the Temples. Pack a picnic for lunch or find a sunny spot at a seafront restaurant. But if you fancy a dip, bear in mind that sea temperatures are still cool – you won't find many Sicilians in the water!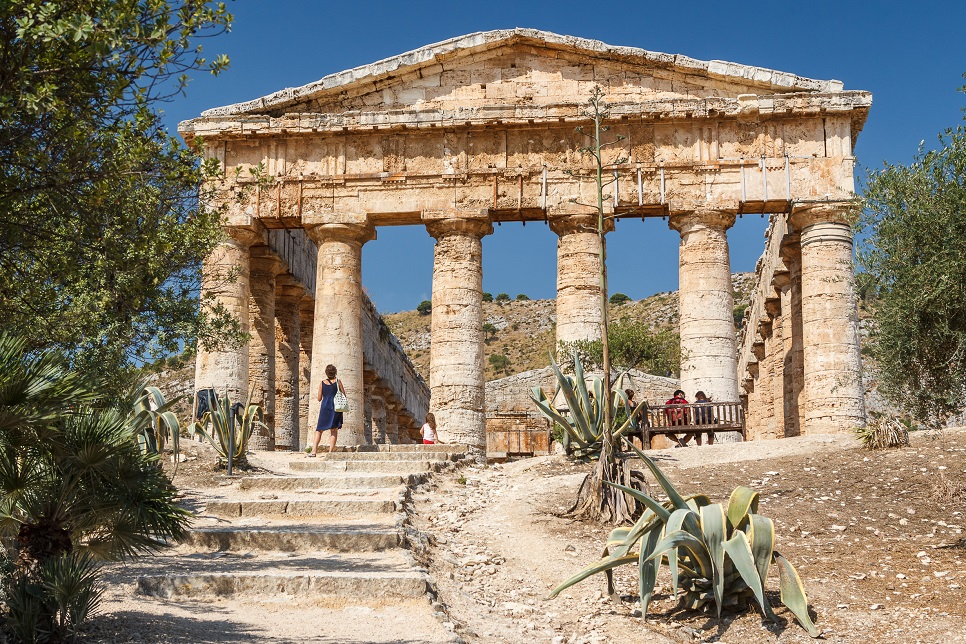 Easter festivities
Get ready for high drama and plenty of action in several Sicilian towns during Easter week. The Procession of the Mysteries in Trapani, on Good Friday, is perhaps the most dramatic of the Easter festivities, and there are also processions in nearby Erice. Case Fil is an excellent base for the two, set in the surrounding countryside, amongst the olive groves and vineyards.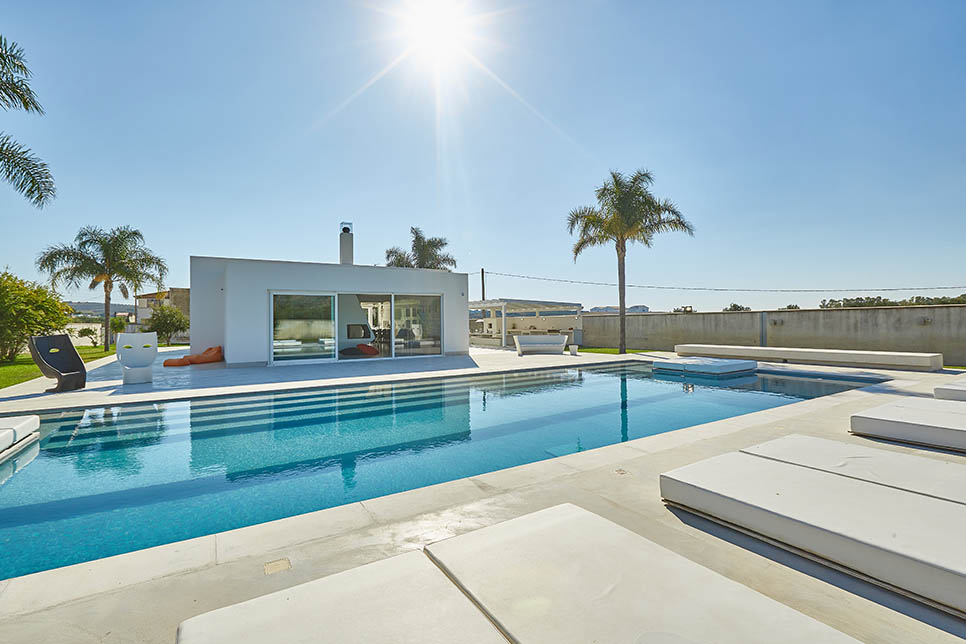 Alternatively, in south east Sicily, festivities in the baroque towns of Modica, Noto, Ragusa Ibla and Scicli are hugely atmospheric. For a bird's eye view of the action, stay at Piazza Duomo 36, a traditional Sicilian apartment that overlooks the main piazza in Ragusa Ibla.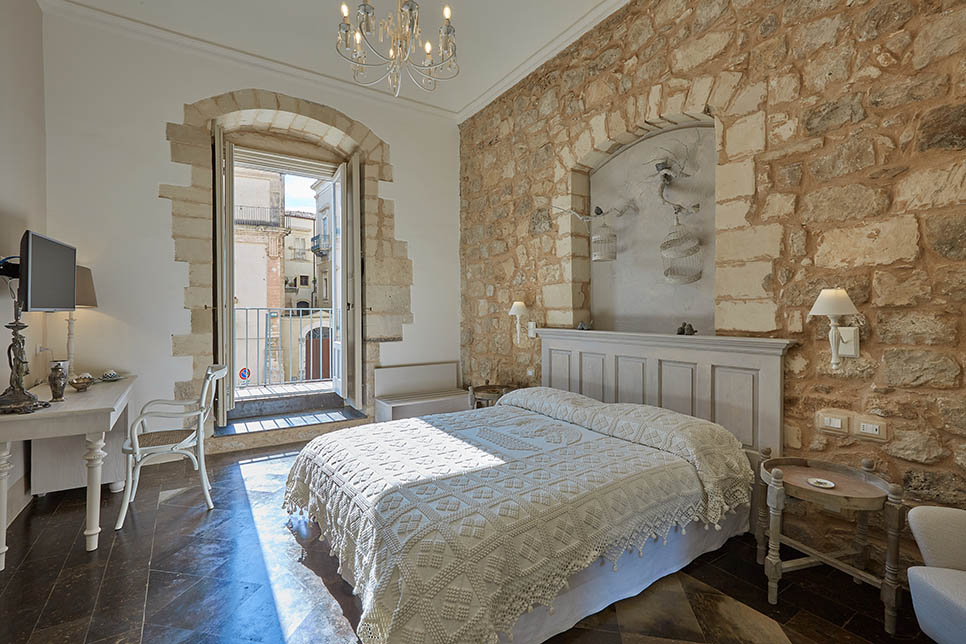 Spring flavours in Sicily
Nothing else heralds the start of spring in Sicily quite like food! Feast on fresh asparagus and artichokes, fava beans and fennel.  Sardines, tuna and swordfish are at their freshest and, on the slopes of the Madonie and Nebrodi mountains, lamb is naturally in season. Food festivals, devoted to anything from ricotta and artichokes, dot the island.
Unsurprisingly, Easter is accompanied by a panoply of sweet treats. Honey is used to drown any number of fried things and shop windows are filled with 'cassateddi' marzipan lambs and other traditional delicacies.
Sightseeing in Sicily
Mild temperatures make springtime an excellent time for sightseeing. Anyone who has stayed in Sicily in July and August will know that city sightseeing in peak season can be quite challenging, particularly with children. The truth is, wandering through the streets of Palermo, Cefalù or Syracuse in April and May is far more enjoyable.  If you're keen on seeing as much as possible of the north of Sicily, Villa Arte Mare Blu is well-placed for visits to Cefalù, Palermo and Monreale. Alternatively, head inland to Castelbuono or other mountain-based villages in the Madonie for a very different island perspective.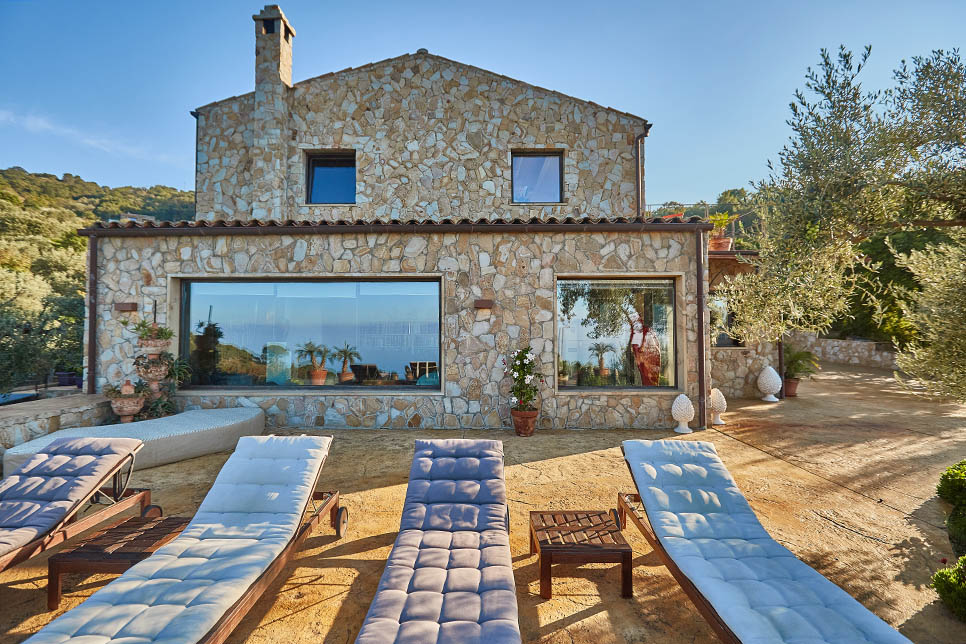 Spring flowers in Sicily
Naturally, springtime also welcomes the arrival of a mass of colour, resulting in a landscape splashed with wildflowers. Gaze across pink carpets of mini-Mediterranean campion, clusters of orange calendulas and clumps of towering wild fennel. The best displays are around the ancient sites at Selinunte and Segesta, but you'll find plenty of colour on a hike in the Zingaro nature reserve. Stay at Villa Giacona Venuti for easy proximity to the reserve and also to the Greek temple at Segesta.