Garden favourites: our top 8 villas with beautiful gardens
Part of the joy of a summer holiday in Sicily is spending most of your day and evening outside. We can't think of anything that beats the simple pleasure of the first coffee of the day surrounded by the scent of Mediterranean blooms or lazy afternoons in the shade of palm trees. The fact is that when you take a villa holiday in Sicily, the garden can be almost as important as the villa itself – after all, the chances are that you'll spend most of your time out there.
But, of course, there's no such thing as one size fits all. If you're a couple, or a group of adults, your dream garden will be very different to that of a family with 3 children under 10! These are just some of our favourite gardens in our collection, each with something that makes them quite special.
Gemma, Ispica
Don't expect to be bowled over by lush planting and brilliant displays of flowers at Gemma. Instead, there are patios galore, plenty of poolside lounge and dining spots, and cooking facilities guaranteed to wow. An external kitchen annex houses a pizza oven and full cooking facilities, and the barbecue has its own fabulous food preparation area. Add to that the pool with diving board and trampoline – a sure fire way to keep younger members of the party happy.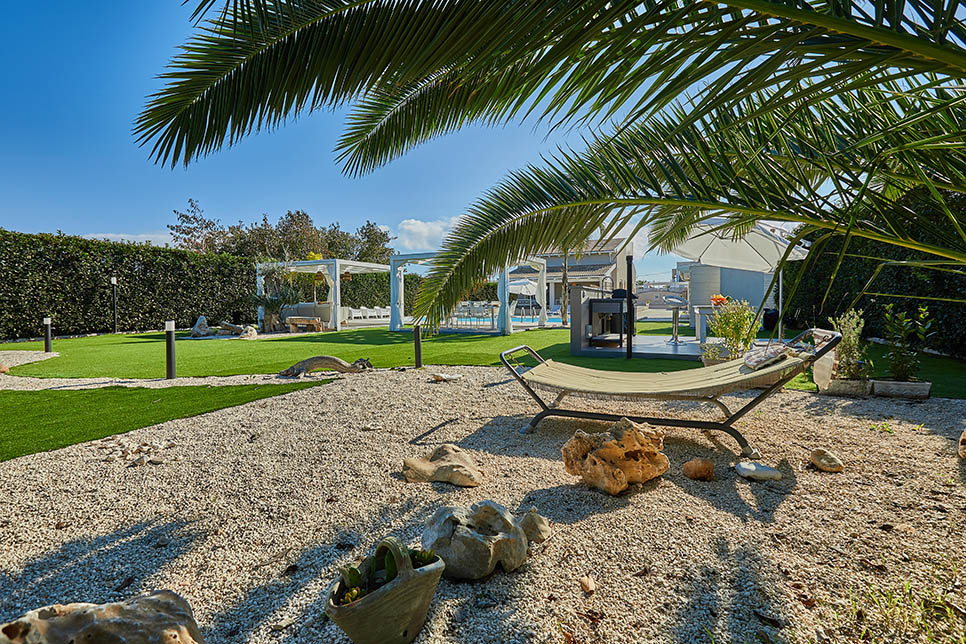 Casa dei Sogni, Acireale
Another favourite with families is Casa dei Sogni, a stylish villa on Sicily's east coast that is perfect for larger groups. We love the colourful outdoor dining table and the sea views from the covered outdoor lounge, but you can be sure of getting the seal of approval from the kids once they spot the outdoor play area – a shady, secluded spot with a play house, slide, trampoline, rope ladders and swings.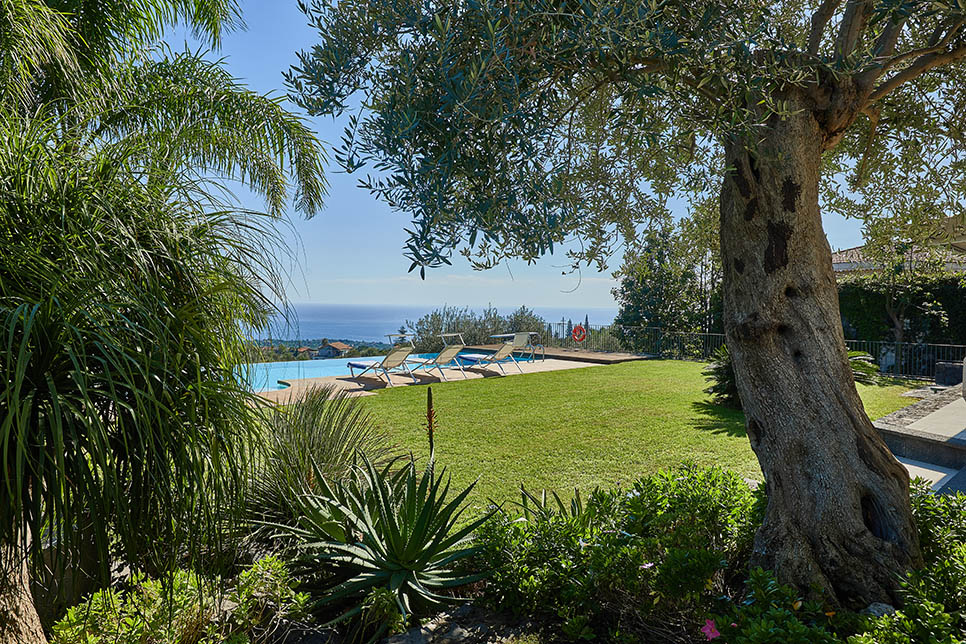 Casa Ulisse, Ispica
If you've got kids who need space to let off steam, this one's for you. Set on Sicily's sun-drenched most south easterly point, all that stands between Casa Ulisse and a glorious sandy beach are endless palm tree dotted lawns. There's plenty of places for dining al fresco, sun loungers, and an outdoor kitchen with wood fired pizza oven.
Arte Mare Blue, Cefalù
You can't help but fall in love with the garden at Villa Arte Mare Blue. While your kids play boules, hide-and-seek or hunt for quirky sculptures and vintage art in the mature gardens, you can chill by the infinity pool, gazing out across the hills behind Cefalù. There's also a spacious dining terrace with an outdoor kitchen and more fabulous views from hideaway garden corners with hammocks and comfy armchairs.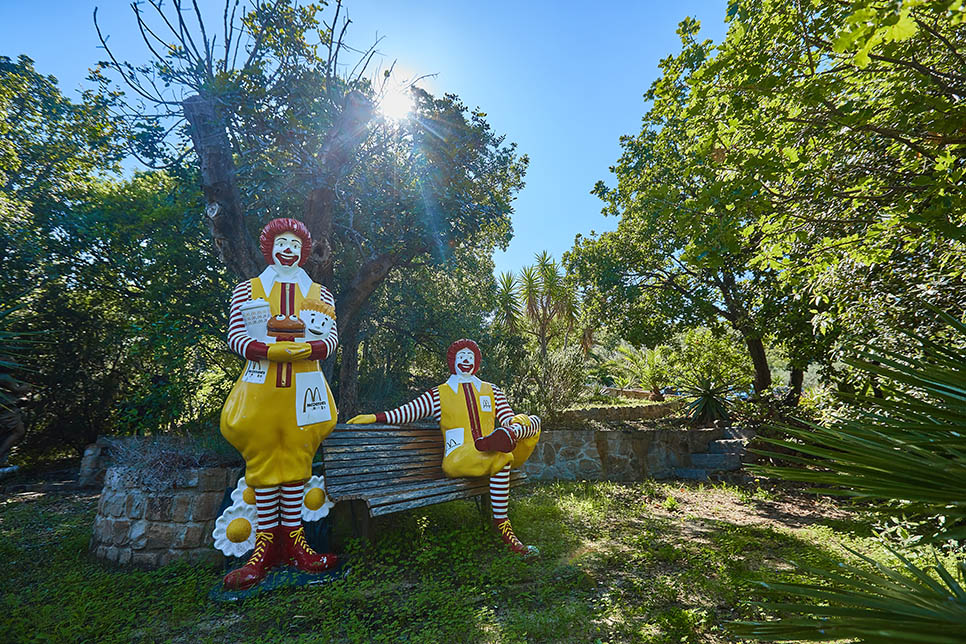 Casa dei Nomadi, Cefalù
Planning a grown-up getaway? Casa dei Nomadi is tailor made for an adults-only break in September, when everyone's back at school or work, the days remain sunny and the sea's still warm. The garden here is a series of 'rooms' leading off from a walkway that runs straight down to the beach. Enjoy the background sound of the sea while you dine, soak up the rays or relax in the jacuzzi on the decked pool area. There's even a furnished patio for the exclusive use of the villa guests right on the beach!
Villa Cecilia Trabia, Trabia
You can't help but fall in love with the garden at Villa Cecilia Trabia, a glorious expanse of botanical beauty crammed with exotic palms, ancient loquat trees and tropical flowers. In the midst of all this splendour lies three pools – a main 20m swimming pool, a large jacuzzi and a children's pool. Top spot in the garden is an enormous gazebo-covered pavilion overlooking the pool. Villa Cecilia Trabia is a great place for a special celebration – there's space for up to 22 – but the main villa (sleeps 8) and individual cottages can also be rented independently of one another.
Casa del Gelso, Acquedolci
The garden at Casa del Gelso is really quite lovely, with soft velvety lawns that lead down to the magnificent pool area, mature olive and fig trees and splashes of colour from geranium-filled terracotta pots. En route to the pool, a vine-clad woven pergola is a magical spot by day or night. On the main terrace, enjoy meals prepared on the barbecue in the fabulous outdoor kitchen.
Casa del Carrubo, Noto
This family cottage in south east Sicily sits amongst beautiful landscaped gardens with a gorgeous pool and heated jacuzzi. Originally a simple farmhouse, Casa del Carrubo is always a bit hit with families looking for privacy without missing out on any of the luxuries normally associated with larger properties. Curl up with a book in the hammock on the lawn or relax back in the jacuzzi on the terrace and soak up the beauty of the garden.