What are your holiday plans this year? Have you plumped for a staycation, or are you still hankering after a week on foreign shores? The fact is that however much we've adapted to our much-changed world, few of us can resist the lure of a temporary escape from routine to a place of new sights, tastes and experiences.
If you are tempted by a last-minute holiday in Sicily before the kids go back to school, several of our properties still have pockets of availability in August. Italian holidays generally end after the week of Ferragosto so from 22 August, beaches and tourist spots in Sicily will be significantly quieter. During the last week of the month, you can also save up to 30% on your villa price and, for peace of mind, we're offering a free cancellation policy should the current situation change. Read on for inspiration.
Seafront villa at Fontane Bianche
Ideal for a group of adults, or a family with teenage children, Villa Lo Scoglio offers dreamy views from huge sweeping terraces and veranda s that overlook plant-filled gardens and a magnificent seascape. When you need a dip, wander down through the garden to a deserted spot on the water's edge where a small ladder, fixed to the rocks, descends into the sparkling turquoise sea.
There's plenty of space indoors too, including a huge light-filled living room, traditionally-tiled kitchen, two bedrooms and a stunning rooftop terrace.
Cultural draw? Nearby Syracuse wins hands down when it comes to enchanting cities, but gorgeous honey-coloured Noto is the perfect mellow end to a day in the sun.
Villa Lo Scoglio is available from 23-30 August, from €2080 (sleeps 4) per week, including a 20% discount.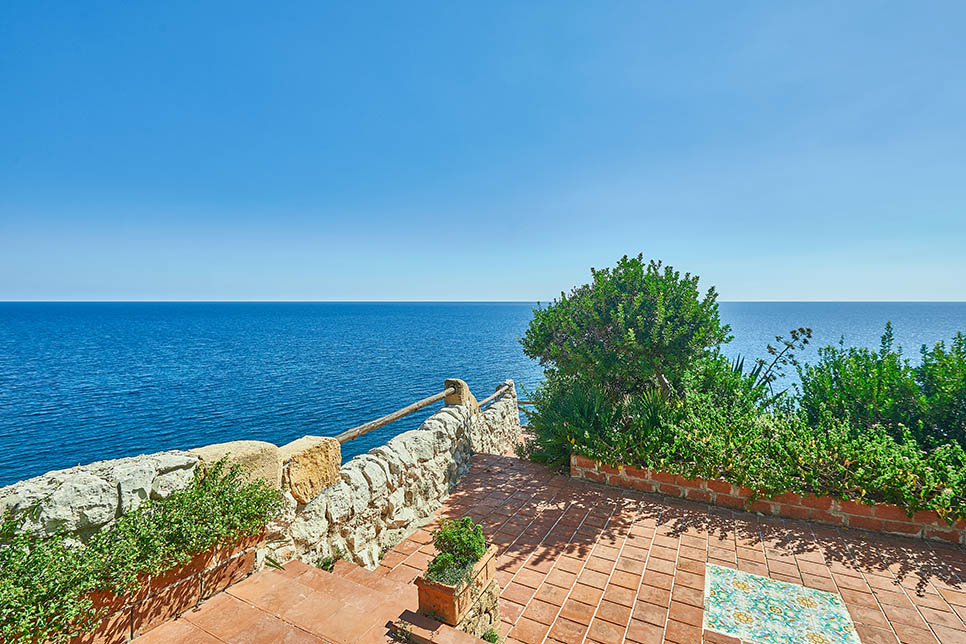 Sightseeing villa in northern Sicily
While Sicily's ancient buildings and UNESCO World Heritage sites are undeniably some of the island's principal attractions, it may be that you're looking for life's simpler pleasures – strolling through markets, cooking delicious food or just relaxing by the pool.
If this sounds like your family, a week at Casa Turi on the north coast will tick every box. Explore Palermo's markets and street food, visit the magnificent Norman cathedral at Monreale, and head into the seaside resort of Cefalù to see its stunning Duomo, or enjoy a fabulous meal on the seafront. Back at the villa, leave plenty of time for soaking up the rays and prepping al fresco meals in the stunning outdoor kitchen.
Casa Turi is available from 29 August, from €2430 (sleeps 11) per week, including 10% discount.
Savings in Sicily's south east
Save over €1200 at Rocca di Pietra, which looks out over a patchwork landscape of olive groves and green fields in south east Sicily. With six bedrooms, all newly-painted in crisp white and soft pastel blues, and an infinity pool overlooked by tiered terraces, this exceptional villa combines the best of Sicilian tradition with modern-day comfort.
Its location is equally appealing, close to the splendid sandy beaches of Sicily's most south-easterly tip, but also very well-placed for visits to the extraordinary baroque towns of Modica, Ragusa and Scicli.
Rocca di Pietra is available from 23-30 August from €5120 (sleeps 12) per week, including a 20% discount, and throughout September from €3200 per week.
Off-the-beaten track on Sicily's east coast
It's not difficult to be dazzled by Taormina's charms but it may mean you miss out on some of the east coast's lesser-known towns. The town is undeniably beautiful but if you're looking for a more authentic Sicilian experience, why not find a base nearby? Acireale, to the south of Taormina, remains refreshingly under the radar, despite its splendid baroque buildings and local beaches and from there, it's easy to get to Taormina, Catania and, of course, Mount Etna.
At Terrazza sul Mare, you'll soon settle into a routine of popping down to the local fish stall each morning, wandering down to the tiny pebbly beach via stone steps directly from the villa, and spending evenings on the terrace watching the blinking lights of the fishing boats at sea. Terrazza sul Mare is available from 22-28 August and from 11 September, from €1660 (sleeps 4) per week.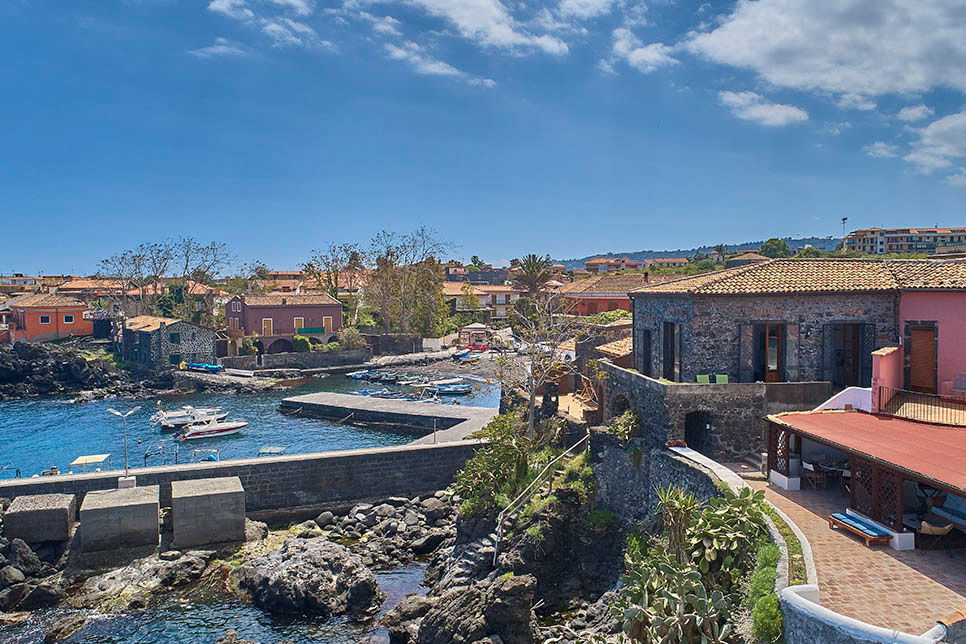 For a more indulgent experience in Acireale, try Casa dei Sogni. The family-friendly garden has a pool, dining and lounge terraces, an outdoor kitchen, and hideaway children's outdoor play area. But it's the attention to detail, the high-tech systems and above all, the striking design features that really elevate this villa. Casa dei Sogni is available from 15-23 August from €5440 (sleeps 13) per week, including a 20% discount.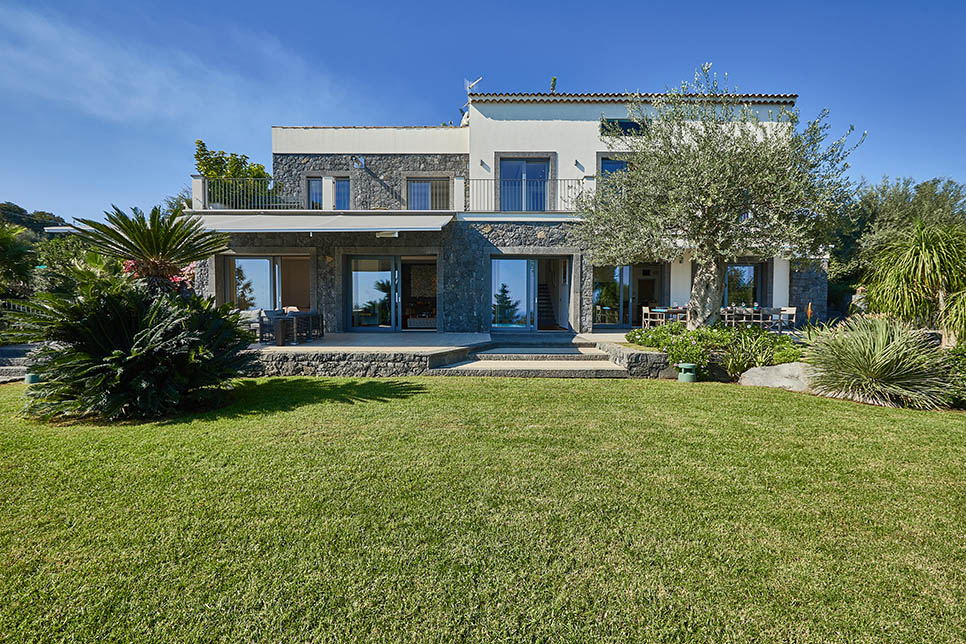 For more inspiration on villas and holiday homes in and around Acireale, visit our section on villas on Sicily's East coast.